Gaming on the Go With The Lenovo Legion Y730 15, a perfect gift to add under your Christmas tree! @lenovoUS
WOW, can you believe Christmas is within a few weeks? If you haven't found what to get that tech lover in your life, I would suggest you hurry up and grab the  Lenovo Legion Y730 15 laptop today!!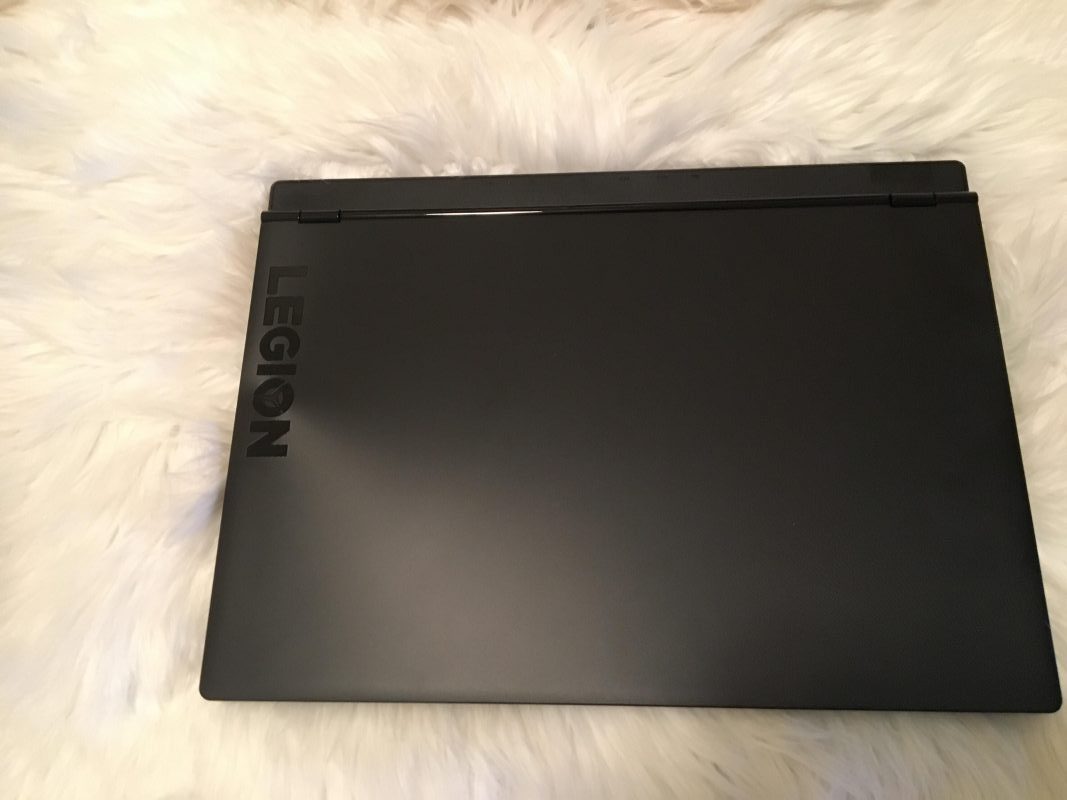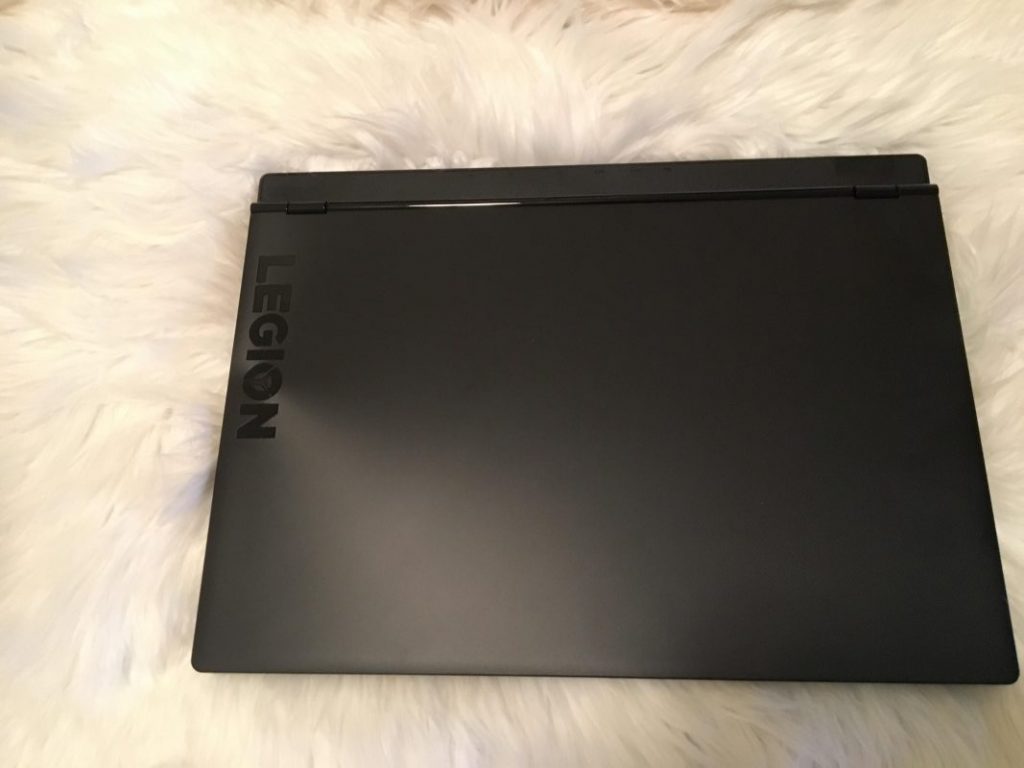 Sometimes we take efficiency for granted because we expect things to work the way they are said to. Lenovo has taken the word efficiency to another level. Adding in technology to the mix takes things to a whole new level! The Legion Laptop made by Lenovo is one of the most efficient devices I have ever worked with and this post will explain why this laptop is dependable, efficient, durable and just plain gets the job done! The Legion goes above and beyond when talking about what is expected of a laptop in today's world.
The first thing I want to highlight is what the laptop should be able to do. A laptop should be able support someone doing daily work tasks such as Microsoft office and productivity applications. After working with the Legion, I noticed how ergonomically comfortable the keys were to type with as well as visually accommodating with the lighted keys.
The thin screen and crisp resolution make everything look better that comes across the screen. The Laptop is very lightweight as well. Traveling will be a breeze when working with the Legion.
The app store makes the software enhancements endless. Anything you are looking to complete with the Notebook whether it be for work or person organization, you will be able to find a suitable program on the app store.
Next, I would like to talk about gaming on the Legion. I downloaded and installed a game immediately from the fully stocked app store as soon as powering up the laptop for the first time. The graphics of the game were the first thing that I noticed. They were smooth, did not have any lags and they even looked 4K. You may think I am overexaggerating however I assure you as soon as I started the game, I immediately looked at the specs to make sure that I did not overlook the 4K feature. Continuing the game, I grew quite fond of how smooth the controls were and how responsive the interface was when the controls were pressed.
The game was very interesting and addictive. I was only supposed to play a couple of minutes and then try a new game but ended up playing the first game for about an hour and a half. It's safe to say that I am thoroughly shocked and impressed with how amazing the gaming experience was on the Lenovo Legion Y730 15 laptop .
Let's just say your gaming experience will be just as the company described it with their image below, unbelievably clear and again looks as though images are in 4k in my opinion!
Company statement: The Legion Y730 Laptop's 15.6-inch display provides a near-edgeless visual experience, thanks to bezels that are considerably thinner than previous generations. You can keep your eyes where the action is — on the FHD graphics that renders at 2 million pixels and has a super bright 300 nit panel, letting you game indoors or out.
The Legion Y730 features Intel's high-performance 8th Gen Intel® Core™ mobile processors, delivering the ultimate on-the-go performance, with up to six cores and 12 threads for high-end gaming and pro-level content creation. Stream your favorite games and enjoy the ultimate mobile performance to take your gaming to the next level.
In summary, I want to put emphasis on the fact the Lenovo Legion Y730 15 laptop is everything your favorite laptop has and more. This is what happens when ergonomically amazing features meet entertainment.
The Legion Y730 is a true gaming rig, powered by NVIDIA® GTX 10 series—the most advanced GPU architecture ever created. This advanced GPU boosts performance in high-definition and supports DirectX12 features to deliver super-fast, smooth and power-efficient gameplay. The Legion Y730 comes loaded with even more innovative NVIDIA® Game Ready technologies that let you experience the latest titles in their full immersive glory.
The Legion Y730 has a lot of muscle underneath its thin exterior. Pooling thousands of hours of experience and expertise in battery, I/O placement, thermals, motherboard design, and more, we've packed the laptop with high-performance gaming hardware—including up to 16 GB DDR4 2666MHz memory and PCIe NVMe SSD storage.
Despite its souped-up performance, the Legion Y730 will stay cool and quiet, so you can enjoy your games without the irritating background noise of a loud fan. It's been remastered with a dual-channel thermal system, with the following benefits: individual CPU and GPU cooling, for cooler system temperatures; four thermal vents, for improved airflow; and 66 individual fan blades per channel, to reduce system noise. Because of this enhanced thermal solution, the CPU and GPU remain cooler, allowing for higher fidelity experience with smooth gameplay and higher FPS.
When you're in the game, the smallest details can mean the difference between victory and defeat. Lenovo is the first to offer Sound Radar from Dolby, giving you more control in first-person shooter games on the DirectX platform for an amazing headphone experience. With the enemy all around, you want to know the location of every sound. Sound Radar gives you the full sweep of the playing field, so you stay in control. You'll feel like you're inside the action as sound comes alive with richness and depth, and seems to move in three-dimensional space. Immersive and emotive, Dolby Atmos is sound you can feel, further making the Legion Y730 the ultimate gaming machine.
The Legion Y730 features a convenient array of ports and connectors; plug in an external device or accessory, or simply charge or secure your laptop with the following, as shown above:
1. Mini DP 1.4
2. HDMI 2.0
3. 2 x USB 3.1 Gen 2
4. Ethernet (RJ-45)
5. AC power adaptor
6. Security keyhole
With Christmas time right around the corner the Legion is the perfect gift for anyone looking for a new laptop or someone looking to upgrade. Visit Lenovo today to grab your Legion Y730 before Christmas!
Don't forget to connect with Lenovo via Facebook | Twitter |Instagram | Pinterest|
Howdy everyone, I just wanted to inform you that I was not compensated for this post. However, I did receive a product from the company below and the opinions expressed in this post are 100% my own. I am disclosing this in accordance with the FTC guidelines. All prize fulfillment will be provided by Sponsors.