Find the Best Breakfast Spots in Dublin
They say that breakfast is the most important meal of the day, especially if you have a full day of touring and exploring in a city. For the people of Ireland, this adage is true based on the number of prime breakfast spots found across the Irish capital of Dublin. You can find dining establishments that serve breakfast food to satisfy all types of palates and preferences.
Top 10 Breakfast Restaurants in Dublin
From traditional Irish breakfast and brunch spots to restaurants that serve all-day breakfast, Dublin is filled with great eateries where you can get your morning meal. Below are some of the top breakfast spots in Dublin. And spend the day hands-free by storing your heavy bags and other items in a Dublin luggage storage locker.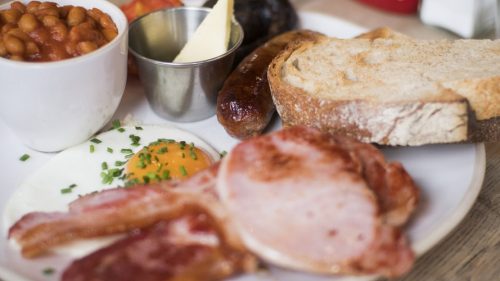 When looking for a place that serves a hearty breakfast, a pub is not exactly the first place that comes to mind. However, at O'Neill's, breakfast is just as important as the Guinness and beer. The pub is a beloved Dublin institution in Suffolk Street that's known for its delicious meals to start the day, including their signature "Really Good" breakfast. 
The pub uses only locally-made ingredients and they make nearly everything from scratch. O'Neill's is also one of the best places in Dublin to try a traditional Irish breakfast, which is usually comprised of sausages, eggs, bacon, beans, and black and white pudding.
Situated on a lively lane in Smithfield, Urbanity is one of Dublin's most popular breakfast cafés. Urbanity is known for its extensive all-day breakfast menu, with dishes that are healthy and hearty. 
Some of the highlights at Urbanity include their roast butterbean hummus with toast with pickled cucumber, grilled garlicky halloumi, and the beetroot cured salmon with Firehouse sourdough bread. They also have plenty of vegan-friendly dishes for the plant-based crowd. 
A breakfast joint that's beloved by locals and tourists alike, Lemon Jelly Café is a must-visit when in Dublin. This modern café has two menus – a breakfast/brunch menu and a lunch/evening menu – that feature a range of dishes. 
The café is known for its fine selection of sweet and savory crepes as well as their full Irish breakfast, which is often regarded as the best in the city. They also have a dedicated menu for vegetarians and can serve some gluten-free options.
Found along Abbey Street, Tang is a Middle-Eastern themed café with a strong focus on healthy, nutritious food. The breakfast and brunch menu is comprised of staples such as granolas, buckwheat pancakes, and mushrooms on toast, some of which come with vegan versions. 
But the star at Tang is none other than their Shakshuka – eggs that are baked in tomatoes, red peppers, and harissa and served with tzatziki and sourdough toast.
Two Boys Brew is a quaint coffee shop on North Circular Road, run by two caffeine connoisseurs who lived in Melbourne before settling down in their home city of Dublin. 
The Australian influence is evident in this café, with its selection of Aussie brunch staples such as avocado mash on sourdough toast, ricotta pancakes, and signature flat white coffee. Be prepared to wait in line, however, as the café gets filled rather quickly during breakfast time.
While this Argentinian-themed café is a relative newcomer in Dublin's dining scene, it's already referred to as one of the best places in the city to get a delicious breakfast. Located in Portobello, the café's selection is unique – the family-run Alma has a menu of breakfast favorites with an Argentinian touch. 
Their bestseller is the Choripan Argento, which is Argentine chorizo with fried egg and sourdough bread served with chimichurri, caramelized onions, salsa Criolla, and sriracha. Other must-try dishes include the peanut rayu with salsa and buttermilk pancakes served with homemade dulce de leche.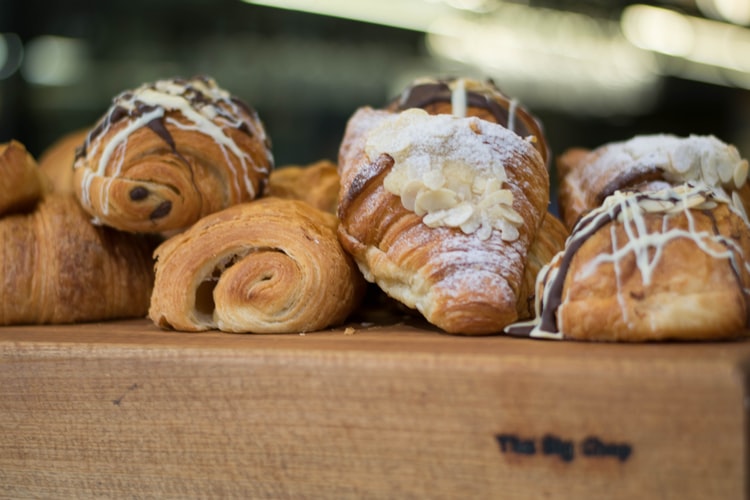 As its name suggests, this place is the go-to in Dublin for the best breads and pastries that are fresh out the oven. Locals and visitors frequent Bread 41 for their sweet and savory croissants, soft buns, and their famous flaky and buttery sausage rolls. 
They also serve breakfast dishes such as porridge with poached pear, honey caramel and nuts, and sourdough toast served with fried eggs, house pesto, and blue cheese. In addition, unlike most breakfast spots in Dublin, Bread 41 does NOT have WiFi, allowing you to appreciate the morning without being glued to your device.
Found in the buzzing Temple Bar area, which is known mainly for nightlife, Queen of Tarts has established itself as an excellent breakfast joint in Dublin. The café is owned by Fallon sisters Regina and Yvonne, who trained and worked in New York as pastry chefs before returning to the city. 
Queen of Tarts is prominent for its selection of quality cakes, tarts, muffins, and other sweet pastries. However, they also serve savory breakfast meals including the signature "Hearty Breakfast", which consists of Irish bacon, sausage, fried eggs, toast, potato chive cake, and roasted tomatoes.
More than just a coffee shop, Bewley's Café is a recognized Dublin landmark in Grafton Street that all locals know and love. Opened in 1927, the café serves coffee that is often referred to as the best in Dublin and is even available nationwide. 
They also offer an array of hot breakfast meals, including the traditional full Irish breakfast as well as lighter options like ham and cheese croissants and raspberry and white chocolate scones. If you want to learn more about their history, Bewley's also has tours of the café's interior.
Another local favorite and one of Dublin's most recognized brunch spots, Brother Hubbard on Capel Street is a breakfast joint you definitely shouldn't miss. This independently-owned café serves breakfast and brunch every day and their menu focuses on pure and simple food made from the freshest ingredients. 
Highlights include the Turkish eggs menemen made with herbs and feta, semolina pancakes, and French toast with coconut mascarpone and white chocolate. A second location dedicated to takeaway can be found along Harrington Street.