Enjoying March Madness with Cravers Chicken!
Well we are wining down from showcasing Cravers Chicken. I just enjoyed another selection from Cravers just this past Saturday while watching the Michigan against Virgina game…woohoo MI won!
I didn't want anything heavy to eat just a quick and simple snack. So I decided on the
Cravers Chicken Bites.
There quick and very easy to prepare. You can dress them up however you wish, BBQ Sauce, Ketchup, Ranch anyway you like.
I wanted to do something quick and simply so I made a Cravers Chicken Bit salad,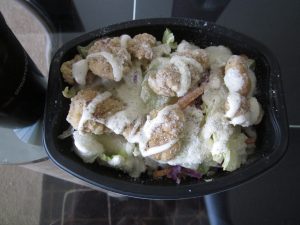 which was very delicious. Cravers has so many chicken selections that will meet everyone's taste. If you would like to just enjoy your Cravers Chicken with a small side dish you can make a few of these.
You can visit them on line to see their new line of Cravers Chicken or better yet visit your local Walmart and select your Cravers for this Saturday's March Madness games.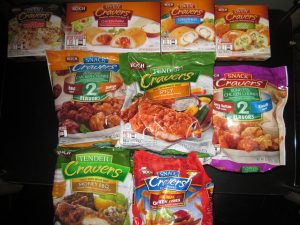 So many great  chicken flavors to pick from and with the high cost of chicken wings the Cravers offers signification value to your purchase by containing 2lb per bag. You will have enough to serve every!
You can always keep up with Cravers via social media to find out more about their new chicken line. Facebook,  Twitter, , Pinterest.
Remember, make sure all chicken is thoroughly cooked before eating!
Disclaimer Statement
I was not compensated for this post, however I did receive a product sample from Koch Foods. The opinions expressed in this post are 100% of my own and any product claim, quote or other representation about a product or service should be verified by the above mentioned store, PR,or product designer.