Lego City Undercover Game for Wii U review!
WOW how time change. I can remember when my oldest son played with LEGO's years ago. He must have built everything from , cars, men ,buildings and much more. There were pieces laying around everywhere. Even to the new gaming systems the technology behind these systems is Awesome!
Nintendo was kind enough to share with me and the kids their new LEGO City Undercover game for their new Wii U System.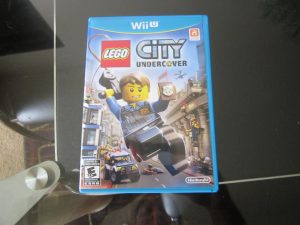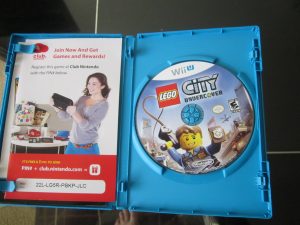 Let me introduce you to the LEGO City Undercover Game:
Synopsis: LEGO City is home to friendly citizens and colorful buildings, a place where humor and fun rule the day. That is, until one relentless criminal takes the neighborhood by storm, unleashing a crime wave that seems destined to doom all those who dwell there.
.
Luckily, there is one last hope remaining for this noble town (that would be you). Your name is Chase McCain, though you'd be hard-pressed to find someone who recognizes you. As an undercover detective, you invisibly drift through the crowds, one day as a firefighter, the next as a construction worker. But while you slide under the radar, you secretly keep all of LEGO City safe from ne'er-do-wells.
Now the graphics in this game are Outstanding but what I didn't know until I researched was that only one player can play at a time…this was hard for me and the kids being that everyone wanted to play.
So when I finally allowed the kids to play…lol I couldn't tare them apart from all the enjoyment. It was fun seeing them go undercover with multiple disguises. One minute they were the cop next they changed to the robber and last they became the firefighter. Navigating throughout the game was easy plus you are able to collect over 100 vehicles to explore the city, they can run, fly and drive throughout the city.
There are also hidden clues and criminals plus a overhead map that displays there position in real time.
LEGO City Undercover Game is a real cool game to share with the whole family. I don't own a Wii U gaming system, I had to go over to my brothers home with the kids to play the game but I'm sure when the time comes I will invest in the Wii U gaming system and in the LEGO City Undercover game, for this game kept the kids quite, intrigued and they played for hours.
So the next time you visit the store, grab the LEGO City Undercover Wii U game and enjoy the fun with your family.
Retails Price $49.99
Disclaimer Statement
I was not compensated for this post, however I did receive a product sample from Nintendo. The opinions expressed in this post are 100% of my own and any product claim, quote or other representation about a product or service should be verified by the above mentioned store, PR,or product designer.