Drive Safely With Proper Inspection of These Car Parts
Regular inspection of your vehicle can reduce the risks of car accidents. But are you doing it properly? Proper inspection isn't occasional checks on your tires, engine, or brakes. You should do it on a schedule to ensure your safety when hitting the roads in Phoenix, AZ. Below is a guideline to teach you when and how should you inspect each essential part of your car.
Tires/Spare Tires
Inspection schedule: Daily and weekly
Check for signs of tire damage every day, and inspect visually if the tire is properly inflated. Use a tire gauge at least once a week to confirm all tires, including spare tires, are inflated and are complying to manufacturer's suggestions. Watch out for blown tires as they can cause you to crash.
 Headlights
Inspection schedule: Daily
Make sure your fog lights, hi-beams, and low-beams work. Also, replace both your headlights when one bulb's fading or gone. Don't let headlight restoration be your least priority as this piece could mean the difference between safety and tragedy when hitting the Phoenix, AZ's streets.
Tail Lights
Inspection schedule: Daily
Use a damp cloth to wipe off the dirt from your tail lights. Do this between regular wash jobs.
Turn Signals
Inspection schedule: Daily
Ensure both front and rear signals work.
Engine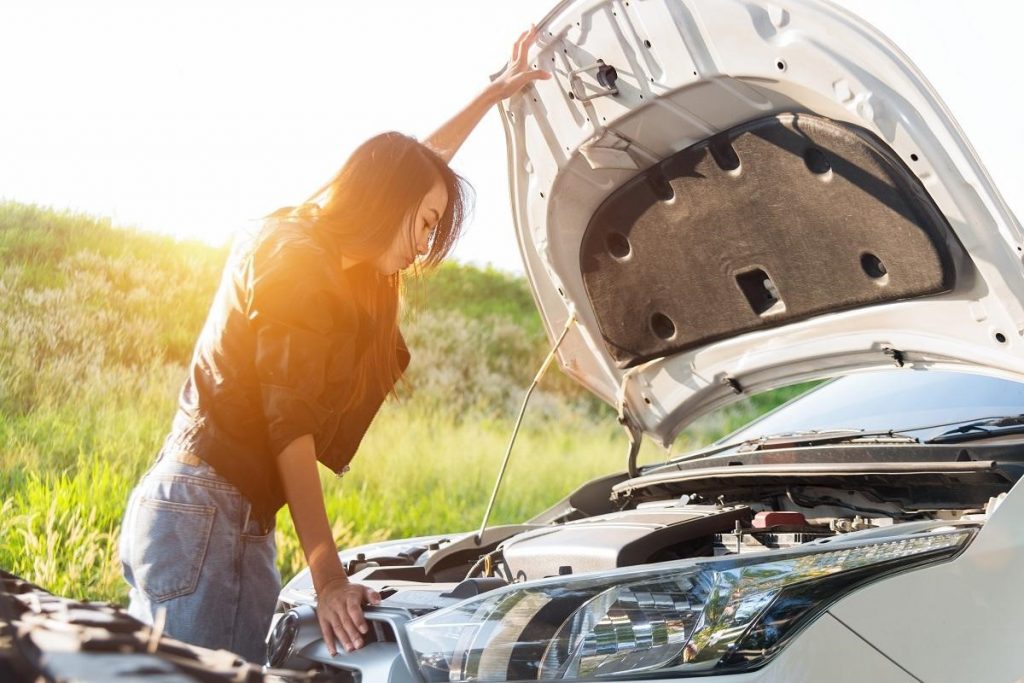 Inspection schedule: Daily
Look at the engine temperature gauge on your dashboard to see if it is working properly. Do this every time your engine has had time to warm.
Oil & Fluids
Inspection schedule: Weekly
Inspect the brake and power steering fluids and ensure they are full, especially if you're going on a long trip. You can check engine fluid levels using dipsticks found under the hood. For engine coolant on newer vehicles, you can check the plastic container apart from the radiator.
Brakes
Inspection schedule: Daily and weekly
Always make it a practice to test your brakes as you move out of your garage and before you enter traffic. If your pedal feels light upon stepping on it, there may be a mechanical fault that you need to check on. The same goes for abnormal noises or if the vehicle pulls to one side, as these could be signs of faulty brakes.
Steering
Inspection schedule: Weekly
The "free play" in your steering system should have no excess free-play. This means it should remain tight, which you need to check at least once a week.
Battery
Inspection schedule: Weekly
Check for signs of corrosion, leaks, or cracks. If there are signs of the aforementioned damages, have it fixed or replaced immediately. Also, ensure that the battery is mounted securely.
Air Filter
Inspection schedule: Daily
Air affects engine performance and fuel efficiency. Make sure it works properly before going on a long trip.
Windows & Rear Vision Mirrors
Inspection schedule: Daily
Before you drive, make sure your windows and mirrors are clean and free of cracks. For the rear vision mirrors, check if they are positioned properly.
Windshield & Wipers
Inspection schedule: Daily
Run your wipers to ensure they are working. This also clears your windshield of dirt that can hinder your vision while driving.
There you have it. The next time you go out on the roads of Phoenix, AZ, don't forget to check everything on this list. A proper inspection ensures you drive safely, reducing the risks of vehicular accidents. So make car inspection a routine and give some love to your car, as well as yourself.