5 Perfect, Gender-Neutral, Candy-Free Easter Basket Items 
Easter Sunday is right around the corner, and if you're searching for a few candy-free Easter Basket items, let me share these five fantastic gift ideas with you. These gender-neutral, candy-free Easter basket products come from various companies, including FAO Schwartz, Walmart, Amazon, and Target.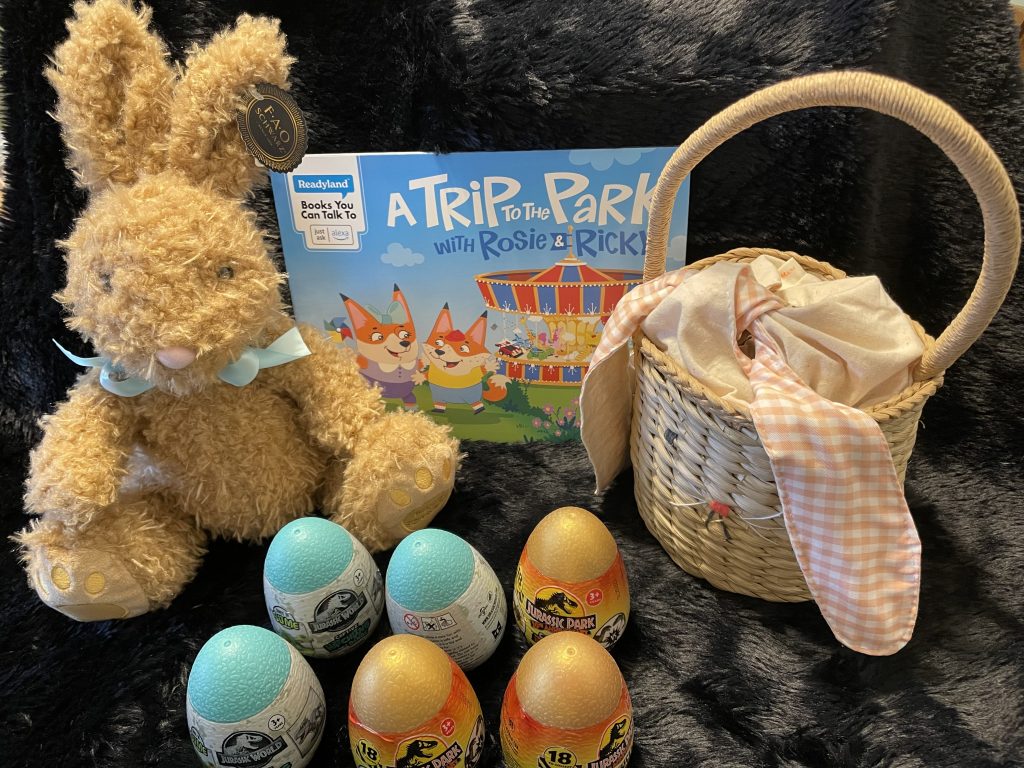 This year I'm taking a less approach to add all that candy as I've done for many years. I want the kids to have an Easter Basket that is special even after the candy has been gone. I tell myself every year I don't want any more plastic baskets, I want a suitable solid Easter Basket that we can pass down from sibling to sibling, and I found just that…an amazing, well-made Easter basket.
I want their Easter to be memorable and meaningful, so I think these five fillers will be great. Plus, I also need to stay on some reasonable spending level because Easter Basket candy and fillers can become so expensive!
So here are some items I've found to fill their Easter baskets to mark our celebration of Easter.
First, we have the Meri Meri Bunny Basket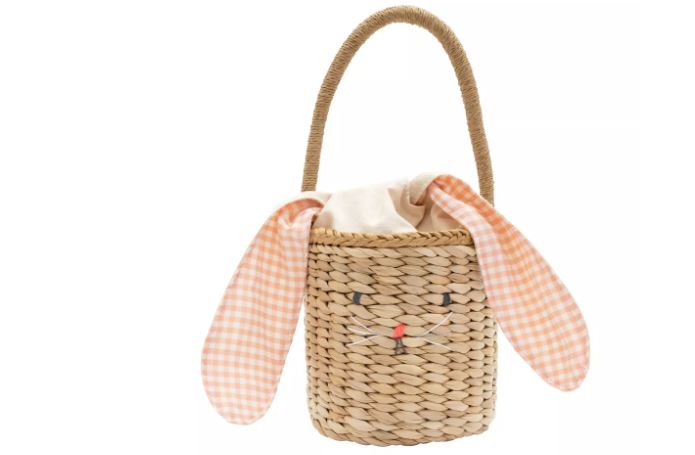 This gorgeous straw bag has a sweet bunny face, a peach gingham cotton lining, fun floppy ears, and a cute pompom tail. 

It is perfect as an Easter basket or for any special occasion where an adorable accessory will add style.

Ages 3+ | $48.00 | FAO Schwarz, FAOschwarz.com, Target.com
Second, we have the FAO Schwarz Brown Bunny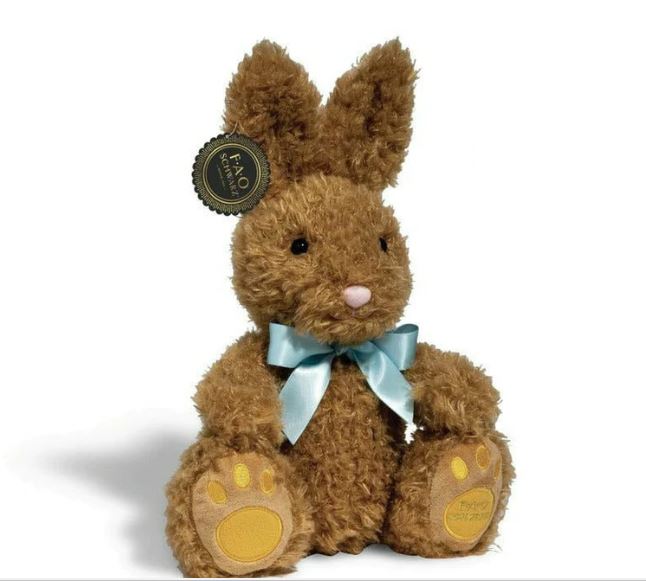 The FAO Schwarz Brown Bunny Is the most classic way to spread Easter Joy. 

Soft fluffy plush featuring blue bow and orange footpad. 

10-inch

Ages 3+ | $13.50 | target, 

target.com

, FAO Schwarz, FAOschwarz.com
Third, we have  Jurassic Park CAPTIVZ Build N Battle 30th Anniversary Slime Egg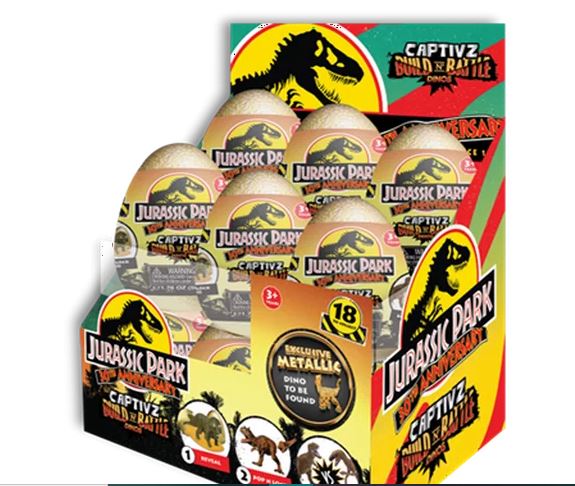 Celebrate Jurassic Park's 30th Anniversary with the exclusive release of CAPTIVZ Build N Battle dinos. 

This exclusive CAPTIVZ range will feature species from the original Jurassic Park movie and rare dinosaurs to chase, including the gold and amber baby velociraptor.

The most authentic release yet! 

Crack your egg, ooze through the stretchy amber slime to reveal your collectible species, then build to battle! Collect them all!  

Each Slime Egg contains: 

Build N Battle Dinosaur with epic paint detail  

Amber slime 

Collector guide 

Exclusive NEW Collector Card 

Ages 3+ | $4.99 | 

Walmart.com

, Five Below
Forth one is the Readyland Books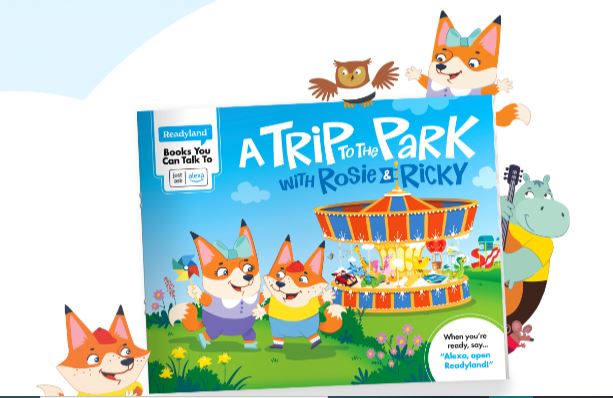 NEW A Trip to the Park with Rosie and Ricky
Readyland is a library of printed books that work with an Alexa device or the free Alexa smartphone app to create an immersive reading experience. Kids can actually talk with the characters, respond to questions, play games, choose songs and become part of the story, making reading even more magical.
Last, we have the Play-Doh Sparkle Compound Collection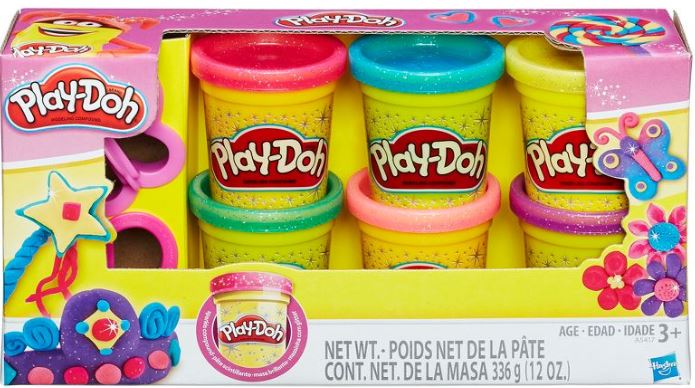 Your Play-Doh creations will be bright and sparkly with the Sparkle Compound collection! You get six shiny, twinkly Sparkle Compound colors and two cutters to make flowers, gems, or other beauties. The only limit to your artistry is your own imagination!
Includes 2 cutters and 6 can of Play-Doh Sparkle Compound. Ages 3 and up. Notice to parents: Contains wheat. Nontoxic. Conforms to ASTM D-4236.
You know, I had to purchase a few healthy snacks like Nature's Garden Omega-3 Deluxe Nut Mix, Brach's Desserts of the World Jelly Beans, and a bag of Hershey's to add, but that is IT!!. Psssst, each of these treats is really for me! LOL
So, what about you, are you doing a Candy-Free Easter Basket? Or are you doing it up with lots of candy?
You can find all these items at Target, Walmart, Amazon, and FAOschwarz.com.