Different Types of Flower Bouquets for Every Occasion
Flower bouquets have been a timeless gift that people have been giving for centuries. Whether it's for a special occasion or just to brighten up someone's day, a beautiful arrangement of flowers is sure to bring joy and happiness to the recipient. In this article, we'll explore the different types of flower bouquets, the benefits of giving them, and some tips on how to choose the perfect one for your occasion and recipient. So, if you're looking for a meaningful and thoughtful gift, read on to discover why flower bouquets are a perfect choice.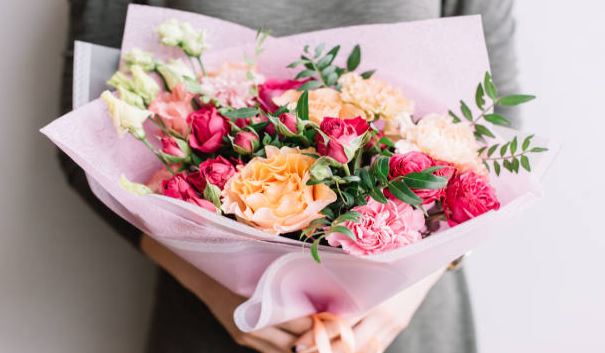 Types of Flower Bouquets
Flower bouquets in Singapore come in all shapes and sizes, and there are many different types to choose from. Here are a few examples:
Hand-tied Bouquets:

These are bouquets that are arranged by hand, with the stems wrapped in ribbon or another decorative material. They often feature a mix of flowers and foliage and are a popular choice for weddings and other special occasions.

Posy Bouquets:

Posy bouquets are small, compact arrangements that are usually round. They are often used as bridesmaid bouquets or for other small-scale events.

Presentation Bouquets:

These bouquets are designed to be presented in a vase or other container and are often larger and more dramatic than other types of bouquets. They are often used for corporate events or as gifts for special occasions.

Basket Arrangements:

Basket arrangements are similar to presentation bouquets but are arranged in a basket or other container. They can be used as centerpieces or given as gifts.

Corsages and Boutonnieres:

Corsages and boutonnieres are small arrangements worn on clothing for special occasions such as weddings or proms. Corsages are usually worn by women, while boutonnieres are worn by men.

Flower Crowns:

Flower crowns are made by arranging flowers and foliage into a circular shape that can be worn on the head. They are often used for weddings or other outdoor events.
These are just a few examples of the many different types of flower bouquets and arrangements available. When choosing a bouquet, it's important to consider the occasion, the recipient's preferences, and your budget to find the perfect arrangement.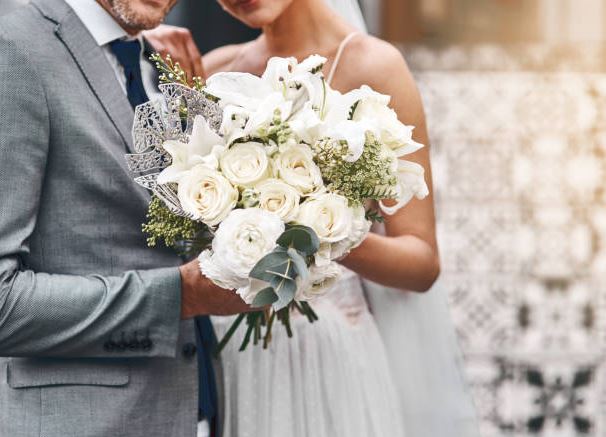 Benefits of Giving Flower Bouquets
Giving flower bouquets is a timeless and thoughtful gesture that can convey a wide range of sentiments and emotions. Here are some of the benefits of giving flower bouquets:

Expressing Emotions:

Flowers are known for their ability to express emotions and sentiments, such as love, appreciation, sympathy, and congratulations. A carefully selected bouquet can convey the intended message and make the recipient feel special.

Improving Mood:

The sight and smell of fresh flowers can have a positive effect on mood and mental health. Flowers have been shown to reduce stress, anxiety, and depression and promote relaxation and happiness.

Enhancing Relationships:

Giving someone a flower bouquet can help strengthen relationships, whether it's with a romantic partner, family member, or friend. It can show that you care and appreciate them and can create a lasting memory.

Creating Memories:

Flowers have a special ability to create lasting memories, especially if they are given for a special occasion such as a birthday, anniversary, or wedding. The recipient can associate the flowers with the event and cherish the memory for years to come.

Decorative Purposes:

Flower bouquets can also be used for decorative purposes, adding color and beauty to any space. They can brighten up a room, create a focal point, and add a touch of elegance to any occasion.
Conclusion
Flower bouquets are a wonderful way to show love, appreciation, or support to someone special. With their beauty and fragrance, they can convey a variety of emotions and sentiments. From simple arrangements to elaborate designs, there is a flower bouquet to suit every occasion and budget. By taking the time to choose the perfect flowers and thoughtfully arranging them, you can create a truly unforgettable gift that will bring joy and happiness to the recipient. So whether you're celebrating a special occasion or simply want to brighten someone's day, consider giving a flower bouquet as a meaningful and thoughtful gesture.