Create Your Own Magic With Wild Pixy #fairygardenaccessories
What is magic? Is it this mysterious force that we'll never be able to experience? What if magic was just a feeling that we all experience whenever we create something that words can't simply replace? What if magic is just our hearts smiling at something so pure and beautiful.
I believe that we ourselves have the ability to create magic with our children, our inspirational speech, and the work from our hands. Magic isn't hard either when you know what tools are needed: something as simple and lovely as Wild Pixy's Magical, Fairy Garden Accessories Set for Outdoors could be the trick.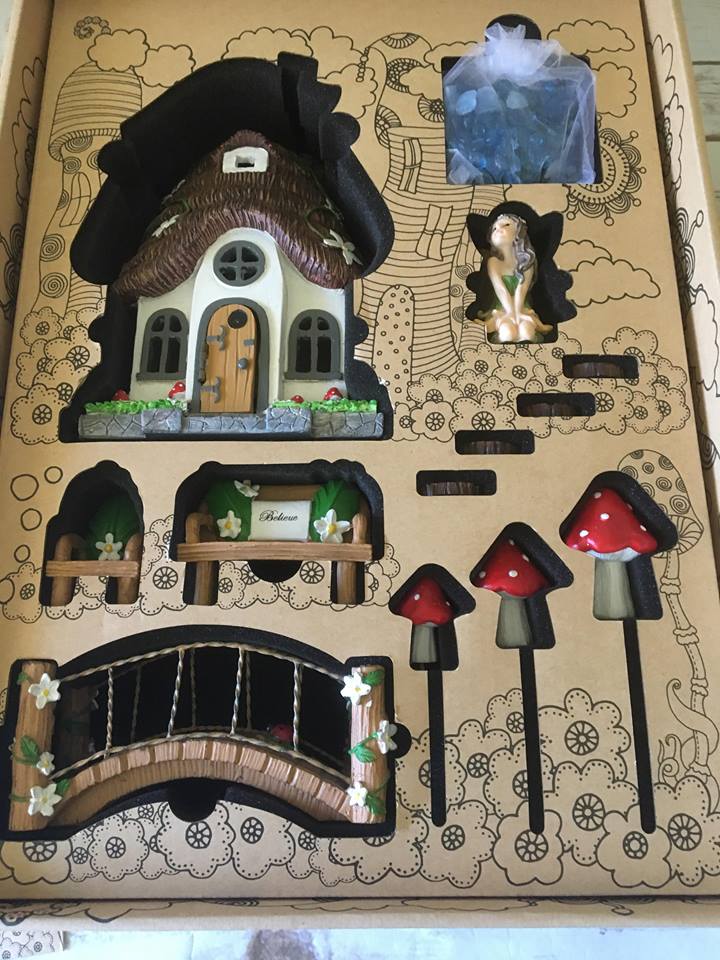 As a fellow creative-soul I fell in love with the Magical, Fairy Garden Accessories Set for Outdoors. I believe that it's a wonderful way to enchant your living space. Creating a captivating small world outside your home will put smiles on all of your guests.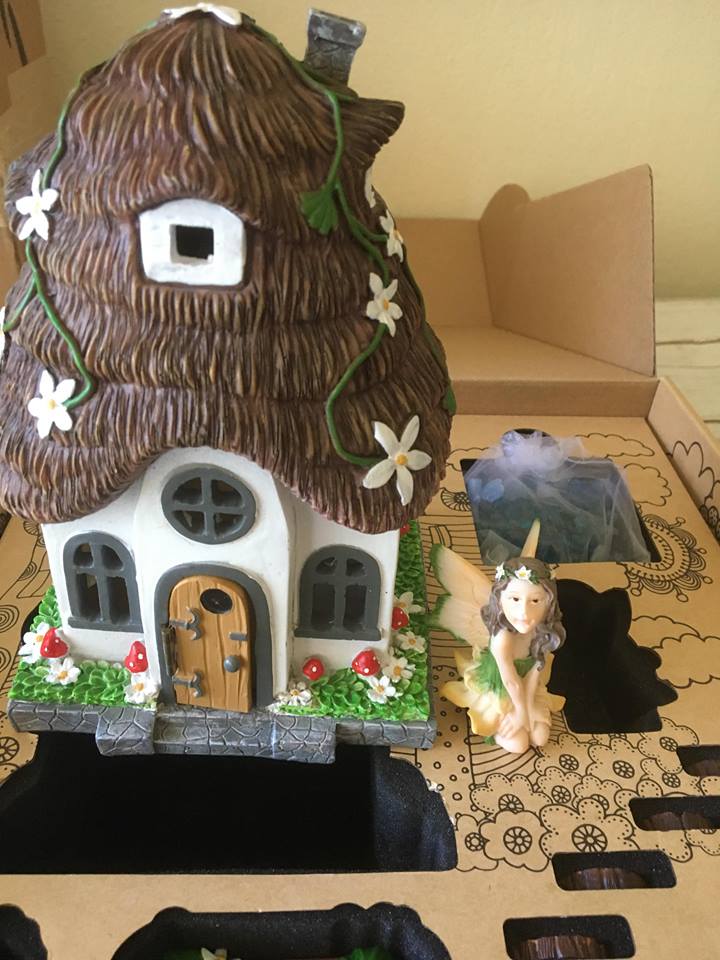 In a way you're bringing back the magic of childhood to everyone. Isn't that a beautiful thing? To feel young again seems to be everyone's goal once we reach a certain age; however, we overlook these minute details that remind us of our youth. Which is why this whimsical kit is made for both adults and kids to enjoy.
The fairy garden set has thirteen pieces which include the following: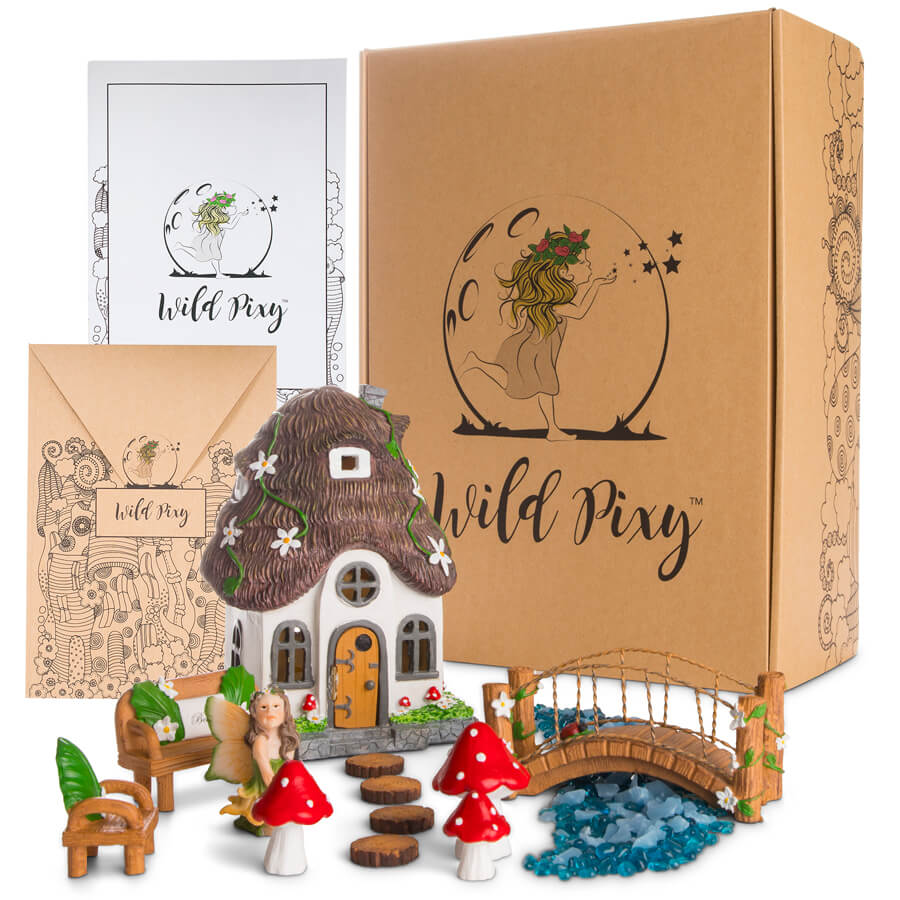 (1) Fairy
(1 ) Solar Glow In The Dark Fairy House
(1 ) Bag Mixed Glass and Glowing Stones
(1 ) Long Bench Seat
(1 ) Bridge
(1 ) Chair
(3 ) Toadstools
(4 ) Stepping Stones
The additional product Features:
Material: Non-Toxic High Quality Polyresin. Glass and Silicate Stones.
Voluntarily Safety Tested: CA65 Lead and Phthalate Free. Battery FCC Approved.
Box Dimensions: 24" x 12"x 16"
House Dimensions: 7.5" Height x 4.5" Depth x 5" Width
Item Weight: 4.3 lb
The Magical, Fairy Garden Accessories Set for Outdoors  provides more than a Whimsical element to your home, but there are added benefits as well!
Education about the environment; learning how to care for plants and your faries' items; is some of them.
While the others are being creative, responsible, and more when you buy this kit. Like the sound of that and eager to get started? Then what are you waiting for? Get your very own fairy garden Set from Wild Pixy today so you can surprise your loved one this Holiday Season! Retails for $59.99
Connect with Wild Pixy via Facebook | Instagram| Amazon|
Disclosure: Howdy everyone, I just wanted to inform you that I was not compensated for this post. However, I did receive a product from the company below and the opinions expressed in this post are 100% my own. I am disclosing this in accordance with the FTC guidelines. All prize fulfillment will be provided by Sponsors.* This post also contain.
Disclosure: Some of the links in this post are 'affiliate links.' This means if you click on the link and purchase the item, I will receive an affiliate commission.