Backpacking Travel Tips: An Amazing Adventure
Who has not ever dreamed of leaving everything and embarking on a great adventure? Traveling as backpackers requires a little more organization than a typical trip to any destination, because every detail must be taken into account and planned, so that your trip is of enjoyment and not of constant concern.
In addition to preparing everything: flights, transportation and lodging you must take into account the budget of your trip, because you will travel many places, and therefore it must reach you to achieve your task and return home with a great experience.
Although many people do not understand this traveling lifestyle, the truth is that it is really fascinating to travel between continents, countries or local cities on a budget to buy a car, but that is invested in knowing cultures and discovering new horizons creates you a wonderful life experience, that we are sure that once you travel as a backpacker you will want to repeat it a thousand times more.
Here are some tips for you to travel as a backpacker with your friends and be part of an incredible adventure, let's get started!
Book In Advance: Be a Cautious Traveler!
Many confuse the term "backpacker", with the fact that they pass vicissitudes during the trip, which is totally false. So in order for you to have enough energy during the trip, you must have your stay planned at a modest inn or hotel.
It doesn't matter if you plan to travel for six months or for two, the essential thing is that you have the itinerary somewhat defined, which will help you make the most of your time outside, knowing cultures, traditions and creating incredible memories.
Now, the time factor for booking also comes in here, because if you have months and more months ahead of you, it is somewhat complex to make long-term plans. A good idea is to book for the first destinations, and then you plan your traveling agenda with a modest reservation time.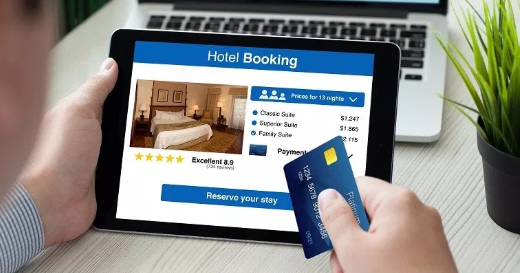 Make the Backpack with Intelligence
Backpackers (and also tourists and occasional travelers) have to adapt to airline baggage restrictions, but you also have to pack your bag thinking that you will have to carry the backpack on your back for much longer than any tourist.
So, if you are going to travel as a backpacker, make your traveling bag with awareness and thinking about all the unforeseen events that may occur.
Here we go, do you really need 40 pairs of socks? 10 books? 4 shampoo containers? Remember that even if you are abroad you can always wash your clothes and buy cleaning products or cosmetics, so save yourself space for the things that really matter (medicine kit).
>> Also read, Everything You Need to Know about Backpacking Base Weight
And even if you may have a tight budget, things like a digital book reader or a tablet will save you a lot of space.
Another tip that we give you is: keep the essential things (the ones you are going to use the most) on top of everything in order to access them without having to unpack the backpack. The best place for shoes is at the bottom of the luggage due to their shape and weight; they do not obstruct the passage of other items. It is also important to bring a personal GPS tracker for you and your teammate, so that you can keep track of each other in real-time location.
Full Stomach for Traveling Hearts
Every time you go to new places and destinations you will want to try all the cuisine they offer and you will usually love some dishes, and you will hate others. It is common that the question arises: "How will I adjust my budget with all that delicious food looking at me?"
But, don't go crazy! Ideally, you can pamper yourself and eat somewhere elegant from time to time, but we recommend that you try street food the rest of the time or buy at the supermarket and kitchens where you stay that you will surely meet with other backpackers.
Another tip is that cooking with other people is a good way to build relationships with other travelers, sharing anecdotes and experiences.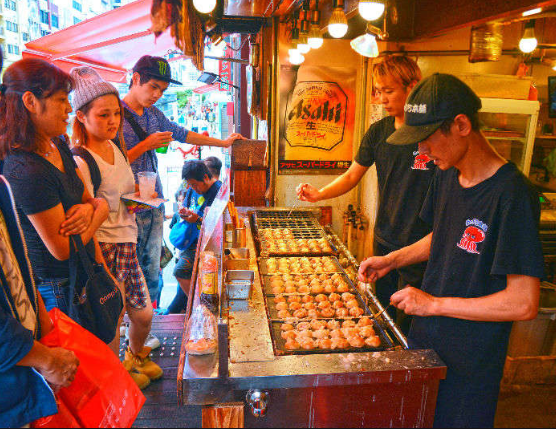 Relate with the Locals
Although it may seem a lie, many tourists do not like talking to the locals of the places they visit unless it is strictly necessary or they need something from those people.
But, if you travel as a backpacker, this social practice (which is absolutely normal), can open many doors and options, and who knows, maybe, can even improve your travel experience.
We advise you to start conversations with the locals and your group of friends about restaurants, lodging, culture and other details, so that everyone gets rich with this experience to the fullest and leaves contacts in that place, because you can take so much on that destination that you will want to return. And how nice to have new friends there!
The only thing is that you must always observe the bodily communication of the premises, you must always keep in mind that your safety is the main thing, therefore, if someone does not transmit you good vibes or you feel something out of place; look for another person so you can talk dangerously without any danger.
Enjoy Every Second of Your Trip
Normally you will spend a lot of time on trains and buses watching movie landscapes pass.
So when you finally arrive at your backpacking travel destination we advise you to enjoy your panorama, experience and photograph every corner of the place, you can also gloat about not having pending work, just a time creating wonderful memories.
Good company for the trip!
When you are planning your trip, it is very important to know if you want to travel alone, and what that implies, or if you are going to do it with someone, a good friend or someone special .
If you are wrong with your travel companion, it can be a real disaster. But if you are not used to traveling as a backpacker, it may be better to have some experience before traveling alone.
Travel with Good Company
In choosing your travel companion make sure that his personality adapts to the possible circumstances and unforeseen circumstances of these trips and, of course, to you. This advice is that they will spend many hours together and probably some moments of uncertainty, so we advise you an excellent company.
But, if you want to embark on the adventure and backpacking on your own, we give you some extra tips to travel alone for the first time.
Always Keep In Touch with Home
When you go on an adventure, we advise you to leave someone you trust in your home to check whenever everything is fine. You can leave some power signed in case incidents arise and so your family can solve them for you.
Also, once you are traveling the world, you must send an e-mail to your parents or friends, indicating that everything is under control. So they don't worry too much, while you have a great time.
We advise you to disconnect from the networks, just check your rest time, everything will still be there after your trip, so while you are on an adventure forget the Internet.
Immortalize Your Memories
During your trip, you will surely have collected hundreds of notes, travel notes, photos, tickets to places and memories of all kinds during the trip.
We give you a very useful and practical tip so that you can show your friends your stay in the many destinations you visited.
With everything collected, make an album! This is much better than leaving them lying in the bottom of the suitcase, and so you will have tangible memories of your adventurous journey.
Or if your memories are digital, maybe you could make a video with the photos and videos, in addition to that song that you have not stopped listening during the whole trip.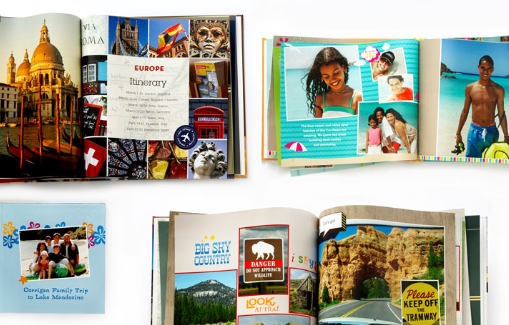 We hope that all these tips have been helpful and inspiring for you to start your new great trip around the world. Are you ready for this adventure? We do!