8 Ways To Stay Cool During A Heat Wave
Summer is finally here. On the plus side, that means trips to the beach, barbecues, and a glowing tan. On the other hand, summer can also mean heatwaves, soaring temperatures, and sleepless nights. No matter how much you enjoy the sun, keeping it comfortable inside your home can be a challenge. Luckily, there are plenty of straightforward things you can do around your home to keep yourself nice and cool.
1) Stay Inside During Peak Temperatures
While it's hard to avoid the allure of the outdoors during summer, keeping cool often means knowing when to stay indoors. When temperatures really spike, keep inside and catch up on some summer reading, or work on your latest knitting project or crossword puzzle. Once the heat wave passes, slather on the sunscreen and head back outdoors.
2) Keep The Shades Drawn
Keep curtains and shades drawn during the day to reduce the temperature inside your house. Consider neutral colors like taupe, or a light lavender or grey to keep the rays from entering your space and warming up your living area.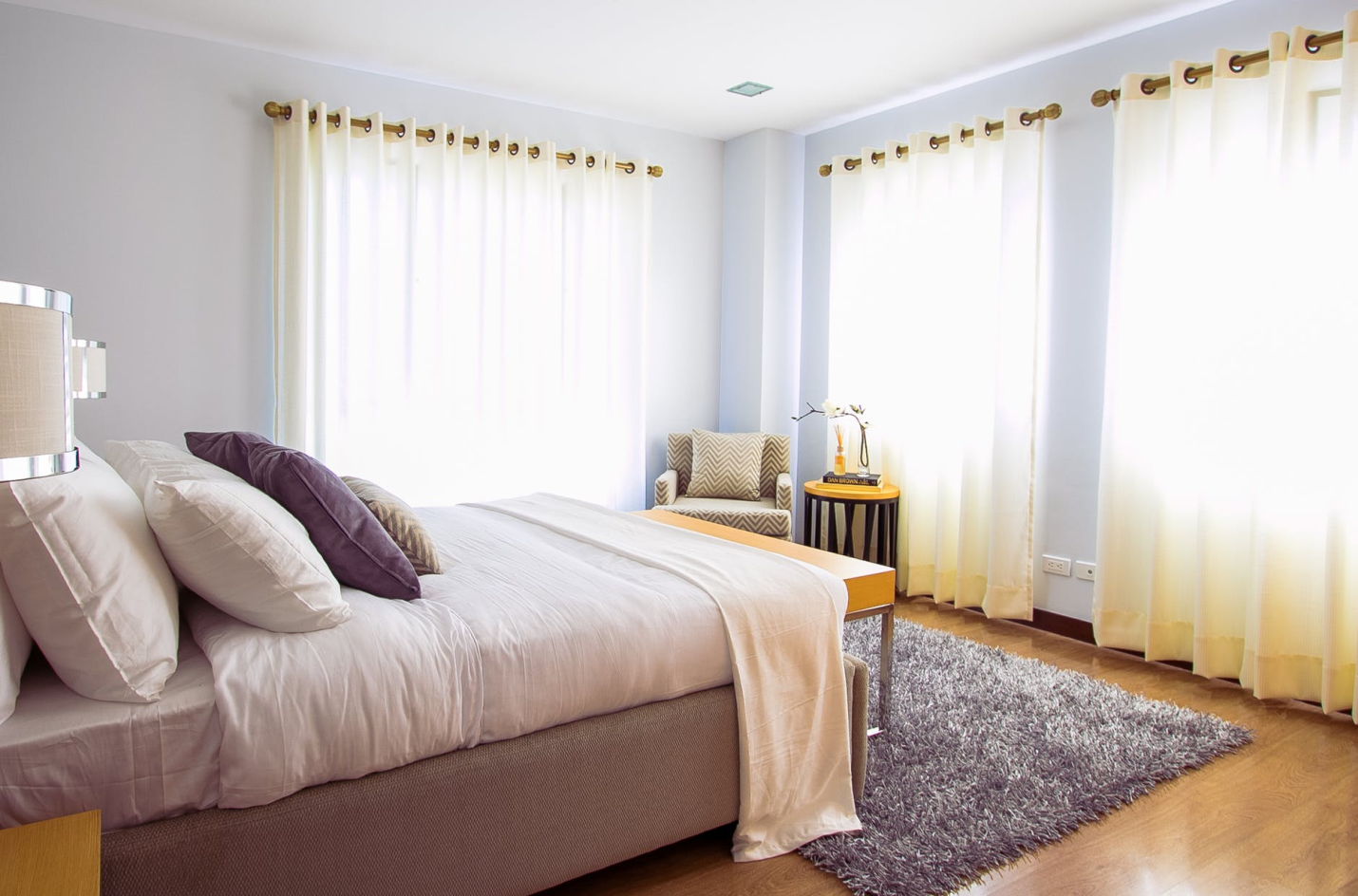 3) Use The Cooler Night Air To Your Advantage
Once the worst heat of the day is over, let the cooler outside air do your work for you. Although you'll want to keep the warm air and sunlight out during the day, once the sun sets you can open up the windows and let the cool air circulate in your rooms. You can even leave them open overnight to make sleeping more comfortable—just make sure you close them before the day begins to warm up again.
4) Don't Let Your Cold Air Escape
Especially if you're using air conditioning, make sure to insulate your space. There isn't much point in cooling air down if it's all going to escape through cracks or gaps. Ensure that your windows are well-sealed and consider blocking off the gaps at the bottom of your doors.
5) Keep Your Air Conditioning Unit In Good Repair
Air conditioning is practically mandatory in the midst of a heatwave — sometimes all the home solutions in the world aren't a substitute for decent A/C. If your window unit or HVAC isn't running efficiently, however, you're wasting your time and money. Air conditioning units are not the type of thing you want to mess around with if you're not a professional, no matter how handy you are, so it's best to find a reputable company to help you get the most out of your A/C.
6) Trust The Professionals For Service
With the recent extreme temperatures sweeping across places like New York State and Southern Ontario, air conditioning services in Toronto and NYC have been in high demand — if you're interested in getting an A/C or HVAC unit installed, or having your existing A/C tuned up, contact your chosen service company as soon as possible to avoid waiting.
7) Get Grilling!
 Not using appliances like your stove or oven is a great way to avoid adding unnecessary heat to an already sweltering space. Getting outside and firing up the barbecue is a great way to enjoy the weather while keeping your inside space as cool as possible.
8) Serve Cold Meals
When the temperature spikes, sometimes it's easier to cook without any heat at all. Cold pasta or potato salads, chilled salmon, or even sandwich trays can go a long way to curbing that summer appetite. And you'll be all the more comfortable without hot elements heating up your home.
A heatwave can sometimes feel like it will never end, and extreme temperatures can take all the fun out of sunny weather. Implementing these simple tips can help you avoid that problem. Whether it's keeping your A/C unit in tip-top shape or getting outside to toss some hamburgers on the barbecue, staying cool is the name of the game this summer.