8 UK Attractions You Must Visit for Days Out with the Kids
You don't need to travel too far from home to find exciting things to do during family days out with the kids in the UK. Whether you live in a big city or a small town, there's something for every family to enjoy. With such a wealth of options, however, it can be hard to choose the best and most fun activities. If you'd like some help narrowing down the options, have a look at the following activities for days out with the kids.
The Bishop's Palace, Wells, Somerset
The Bishop's Palace is the ideal place to bring your family, because there are so many activities that there's something for everyone to love. Here are just a few of the awesome activities that your kids will enjoy:
The Dragon's Lair: The Dragon's Lair is based on the legend of the dragon who plagued Somerset in the 13th century, eating innocent townspeople and casting a curse on the village. This is the perfect attraction for your little one who's got a wild imagination and loves fairytales. It's an interactive discovery area with different parts based on the different legends of the Palace. What's more, it's an outdoor activity place, great for a warm summer's day.
Holidays: If you're looking for something to do on a school holiday, The Bishop's palace offers a wide variety of activities, including arts and crafts, gardening and family hikes.
Winter: Visit the Well pools and tour the medieval palace. Children can dress up and be king or queen for the day, and lunch can be enjoyed at The Bishop's Table Café, with options on the menu that the whole family will love.
National History Museum, London
How does a free activity sound for one of your Family Days Out in the UK? Pretty good, right? Then head to one of the best museums in London, the National History Museum, and spend a day visiting undiscovered parts of the world and going back through millions of years of the earth's history.
At the Natural History Museum, children and adults alike will get to explore more than 80 million plants, fossils, animals and minerals. And little ones under seven years of age will receive a free backpack filled with goodies like games and colorful pens and paper.
Save the best for last—or don't save it for last—and make sure to see the main attraction of the National History Museum; the one and only T-Rex. It looks real, it sounds real, and even parents might feel their heart beating a bit quicker. But don't worry, it's lifelike appearance is actually just animatronic technology.
Drusilla's Park, East Sussex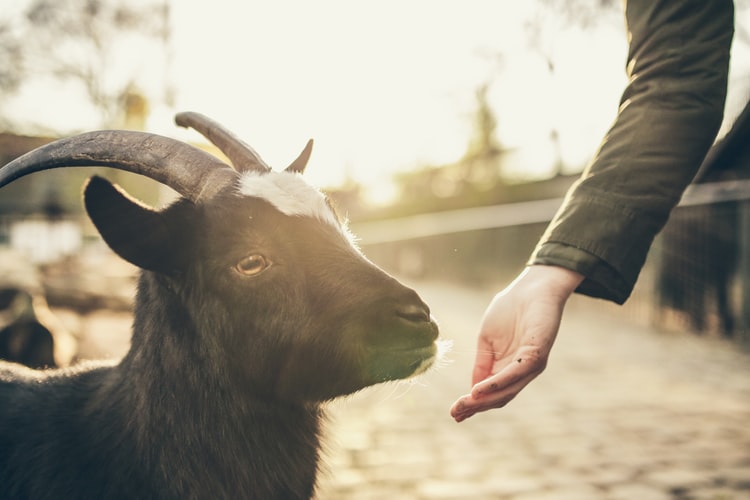 Photo by Patryk Sobczak on Unsplash
Animals anyone? Like load and loads of animals? If your kids love furry, scaly, slimy, spikey or cuddly creatures, big and small, they will love a day out to Drusilla's Park. Drusilla's is home to hundreds of animals and was even rated to be Europe's best smaller zoo. During your visit, you'll see penguins, llamas and meerkats, to name just a few.
What's more, Drusilla's is driven by their commitment to conservation, and lets your kids take part by getting to be a Keeper for a Day. As a Keeper for a Day, your child will get to hang out with a real live zoo keeper and help with the feeding and care of the actual animals at the zoo. How cool is that?
For those who don't require such an up-close and personal experience with the animals, there are also some awesome play areas with all of their favorite nature themes. Will they choose Amazon Adventure, Hello Kitty, or Go Bananas? There are also rides that will thrill kids both small and big.
Alton Towers Resort, Staffordshire
Alton Towers is an amusement park near the village of Alton. It offers tons of rides, not found anywhere else in the world, that your kids will love. They can go on the Nemesis, a rollercoaster with breakneck turns, the Rita with heart-stopping speed or the Oblivion, a terrifying vertical drop! There's also a virtual reality roller coaster for those who like to keep their feet on the ground.
Little kids who aren't ready for the rides yet will love a visit to CBeebies Land. There they will meet all of their favorite TV friends like the Teletubbies and Igglepiggle.
Make sure to get a fast-pass ticket to cut queues and have more time for rides and fun.
Pleasurewood Hills, Lowestoft, Suffolk
This family theme park is ideal for ages 0 to 12, oh and parents too of course! Children who love thrills will enjoy Wipeout that goes an incredible 50 mph, while daredevils with get a real kick out of the 60ft high Cannonball Express. Need a break from the heat? Hit Timber Falls and enjoy a good soak!
Middle children will surely enjoy the Wave Breaker, Bumpercar Garage or searching for treasure on the Pirate Ship. And the smallest tots will be delighted by Balloon Rays, the Big Train and Flying Elephants. Over 35 rides in the park and live animal shows guarantee that everyone will find something they love.
Dotty Pottery, Norwich, Norfolk
Do you have any art-lovers in your family unit? If so, make a day of it and head to Dotty Pottery. Encourage your child's creativity at this ceramic painting studio. Children of all ages can join, and the space is 100% accessible by pushchair.
The paints that you and your child will use are non-toxic, and there are lots of staff around who are happy to help, by lending a hand or lending a creative idea. What's more, after your piece is painted, it's off to the kiln, and then ready for your collection within a week!
This is also a great venue for birthday parties, in fact for just £12, you can organize a birthday party where each child will get to paint and take home one ceramic piece.
National Railway Museum, York, North Yorkshire
Photo by Tim Johnson on Unsplash
If your kids love trains, then the National Railway Museum is a must. It's designed for kids of every age to enjoy, but adults will be fascinated as well. There are daily demonstrations of different facets of a train's function, such as winding engines and locomotive turntables.
Go back in time to the days of the steam engine and pretend you are a Victorian elite heading to an exclusive event.
There's also a workshop, where your kids can have some hands-on fun building their own model trains and model buildings, and learn about traditional restoration techniques, still used by craftsmen and engineers today.
The Real Mary King's Close, Edinburgh, Scotland
This one is perfect for the older kids who love a bit of history, intrigue and maybe even some ghost stories. This is also something that adults could enjoy on their own perfectly well. The Real Mary King's Close is a series of underground streets and houses from the 17th century (and earlier), all buried beneath the modern city streets. There are now costumed actors and tours that will truly make you feel as if you've stepped into the past.
How did it get buried? Well back when Edinburgh was confined to the space within its protective city wall, there was a serious shortage of space for all of the inhabitants. So, they began to build upward. The poorest people lived on the bottom levels, and the richest people lived multiple stories up. Over the years, these homes were taken out and replaced with more modern buildings and offices.
However, when the Royal Exchange was built in the 1700s, they only took out the top parts of the buildings, and left the bottom dwellings intact to use as a foundation for the Royal Exchange. But that meant that the bottom dwellings became totally covered up. Some people kept living there until they were forced out in the early 20th century.
As you can see, you can find tons of awesome day activities to do with your kids anywhere and any day in the UK, whether you live in the UK or take a flight in for a visit. From theme parks to science and history, there's something for everyone. If your children love fairytales, head to The Bishop's Palace in Somerset. If they are adrenaline-seekers, then Alton's Tower should do. For the creative types, how about some pottery? And for those older kids who love a hint of fright by way of ghost stories, then the Real Mary King's Close is a must.