Cat & Nat Spilled It All At The Detroit Motorcity Casino's Soundboard Venue. #ad #MOMTRUTHSLIVE
Disclosure: Howdy everyone, I just wanted to inform you that I was compensated with tickets for this post. However, the opinions expressed in this post are 100% my own. I am disclosing this in accordance with the FTC guidelines.
This past weekend at Detroit's Motor City Casino Sound Board venue I can truly say my daughter in-law and I experienced something we've never in our widest dreams experienced before, a true MOM show that blew us away with lots of laughter!
You see Cat & Nat are two life-long Canadian mom friends who one day decided to create a platform for moms like you and me. You know the moms that are always busy, running around for the kids, working hard in the corporate world, busy with wife/ girlfriend duties, or never making any personal time for just us MOMS!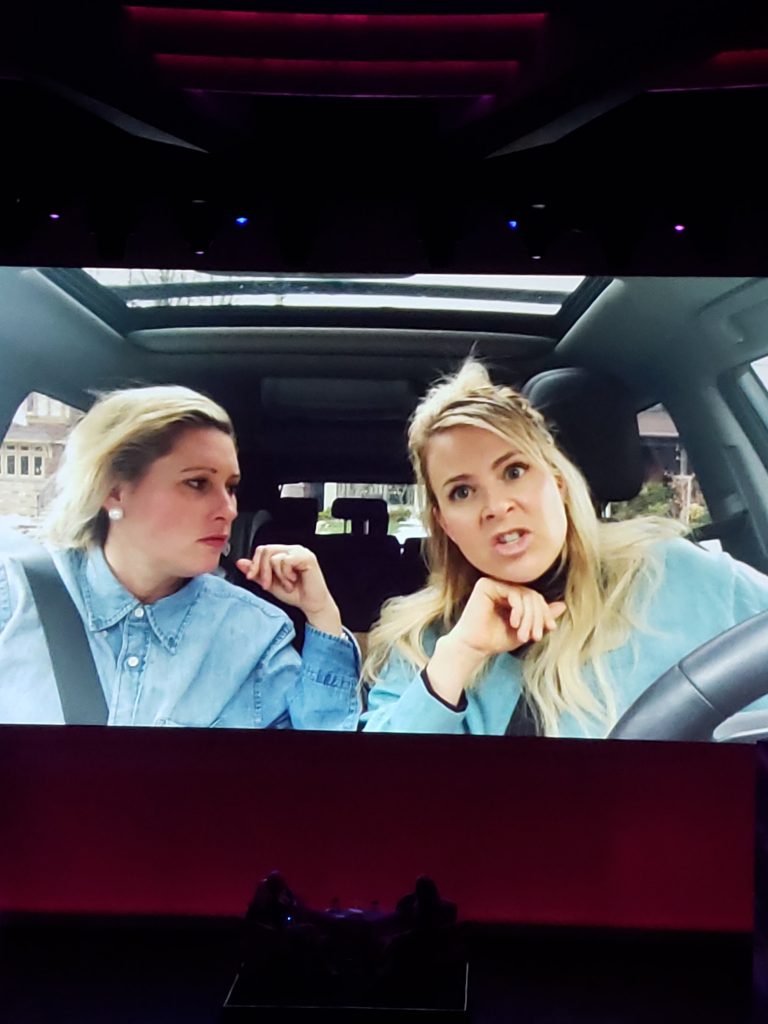 It's always a full-time job being a mom, married and being a career woman even single moms never have time for themselves!
This weekend I learned that it's OK not to always try and be the perfect mom, it's OK as Cat & Nat state if I'm late picking up the kids, it's OK if I give my kids a small dinner instead of always cooking a big extravagant dinner daily, no mom is perfect and to be honest there is no manual for parenthood!!
What matters in the eyes of Cat & Nat is finding that friend/MOM who will be there when the walls falls down, when you need that laugh after a long day, when you need just a shoulder to cry on when things aren't going so well, it's OK to hide away in your room for some me time, it's OK to have that glass of wine with your mom friends, it's even OK to get out and have some fun with your girlfriends, it's OK to take care of YOU sometimes and NOT FEEL GUILTY!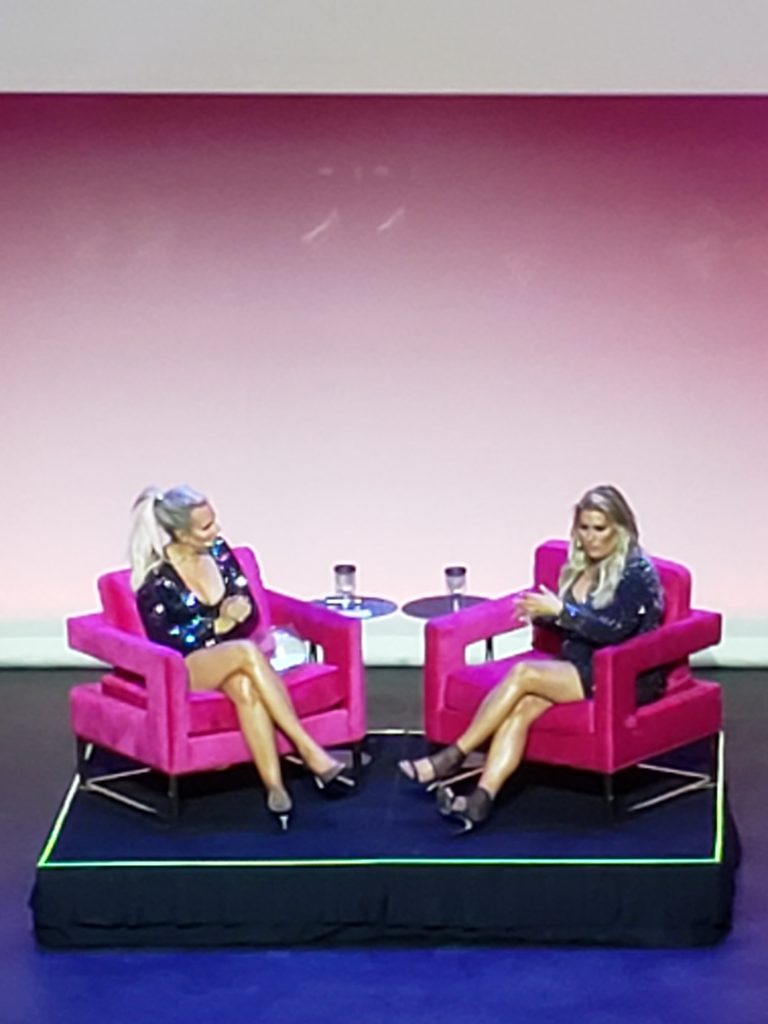 The show was phenomenal, and the Motor City Casino Sound Board was such an awesome place to host Cat & Nat! The DJ was beyond talented spinning music to the tune of every ones beat and my word the acoustics…let's just say they were on point!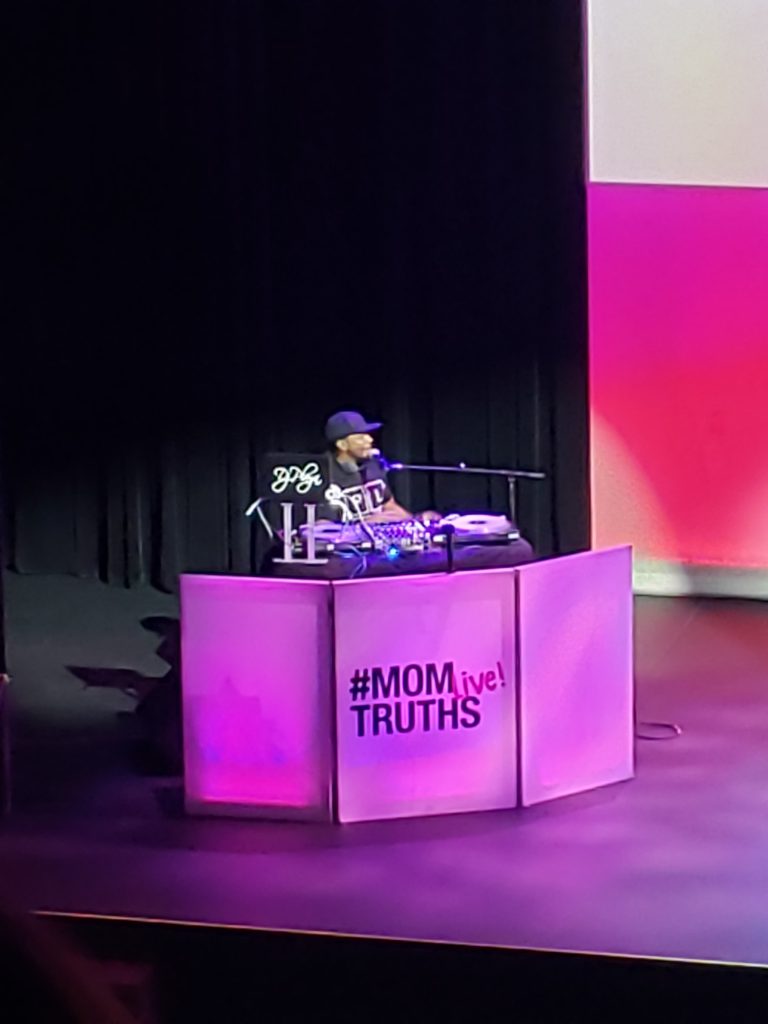 I must confess that was my first-time visiting Motor City Casino and their Sound Board area! Truly sad to say they are only 45 minutes away from me but trust me I do intend to go back to visit them again soon.
From my understanding Motor City Casino is the spot here in Detroit that hosts a lot of music talent, Detroit Red Wings Foundation events , Business Holiday Parties,  if I'm correct and many comedians and many others. You can learn more details here
The Show had us all up in our feeling, one moment Cat & Nat shared personal stories about their lives, next they honored other moms who had written to them about their parenting dilemmas, to us all crying about two close friends who experienced a true ride a die mom friendship! We laughed so hard that at one point I looked around thinking people could pinpoint me screaming with laughter.
The show provided us with live male dancer's entertainment and hilariously funny audience participation!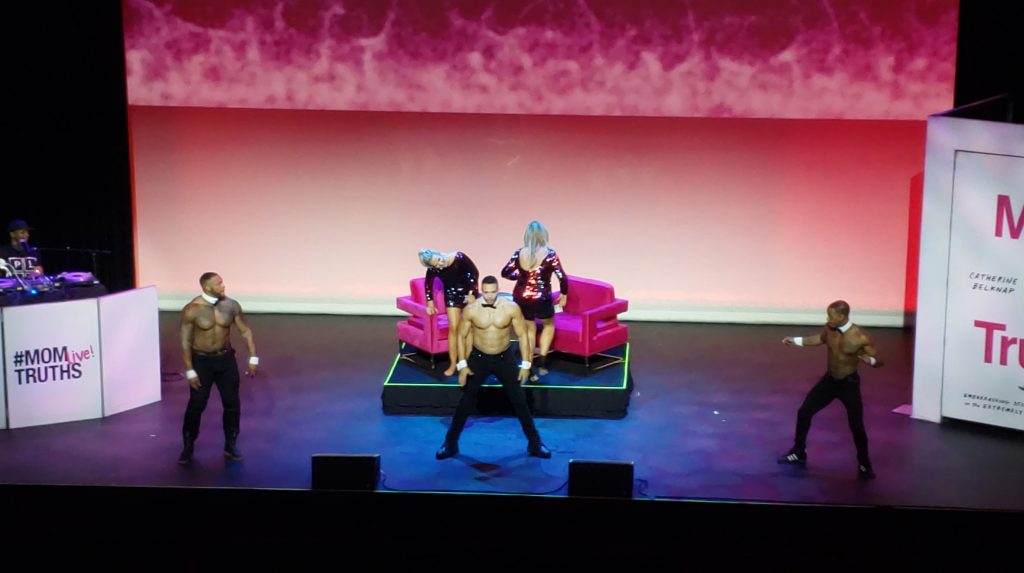 When I tell you the ladies Cat & Nat were sharp dressers, they were! They had on beautiful glitter dresses that lit up the stage along with their awesome vibrant pink set.
It was the perfect "Girls Night Out" event and Motor City Casino Sound Board was also the perfect place to host for us Detroiters, they treated us like royalty providing all the food and drinks you wanted and of course first-class tickets to enjoy the show. It was a hot spot for over 1500 hundred women that showed and yes honey, men attended too.
But, let me just say this, these gals are raw!! Meaning they touched on topics many us have either thought about or shared with our girlfriends or wouldn't even think to discuss with anyone……it was a #MOMTRUTHSLIVE show indeed for moms!!
Motherhood was no match this night, these ladies let it all hang out and that's what made the show more entertaining. Even if you weren't a mom you could still relate to some of their topics.
If someone would ask me, Lisa would you go see Cat N Nat again? I would reply; I SURE WOULD IN A HEARTBEAT!!
Most of all, I would definitely go to Detroit's Motor City Casino Sound Board because the venue was beautiful, warm, welcoming, spacious and intimate, and every staff member was so nice and professional!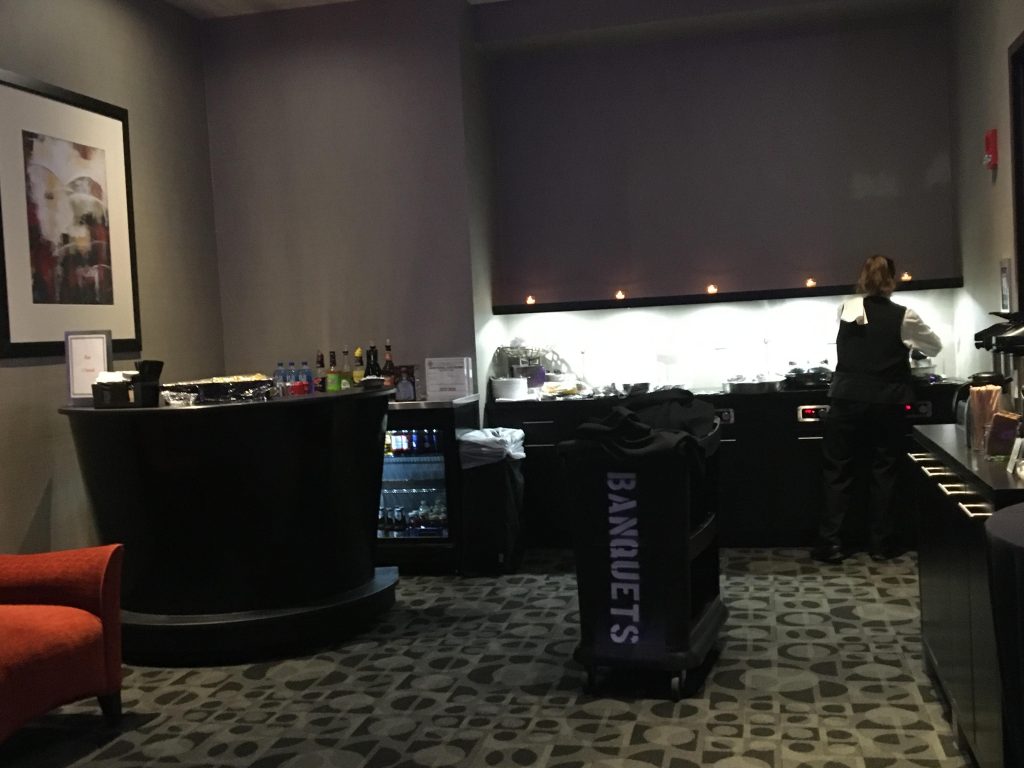 You can visit Detroit Motor City Casino Sound Board here to check out all the entertainment lined up to appear, and you can also book a night stay and enjoy the Casino! Oh, the Holidays are coming soon this would make a great place to hold that Holiday Christmas Party!
Remember to keep up with Detroit Motor City Casino  via Facebook | Twitter | Instagram | to keep up with the latest
Disclosure: Howdy everyone, I just wanted to inform you that I was compensated with tickets from Detroit Motor City Casino Digital Marketing Specialist for this post. However, the opinions expressed in this post are 100% my own. I am disclosing this in accordance with the FTC guidelines.