4 High Quality Water Filter Pitchers
If you're drinking from the tap, you're doing something wrong. Because it just so happens that tap water serves as an incubator for various pollutants and contaminants that end up ruining our health. If you want to know about the kind of stuff that's there in unfiltered water, be our guest:
Chemical waste
Oil pollution
Sewage
Heavy metals
Sediments
Plastics
Pathogens
And that is only a handful of the at least 300 chemicals and pollutants that infest our drinking water. So what is the solution you ask? Why a water filtering pitcher, that's what. A whole-home water filtering system is also viable if you can afford it that is. But a pitcher is not only feasible but more eco-friendly as well.
To get you started on the right path, here are some of the most effective water filtering pitchers from the most reliable brands out there:
1.  Brita 10-Cup Everyday Water Pitcher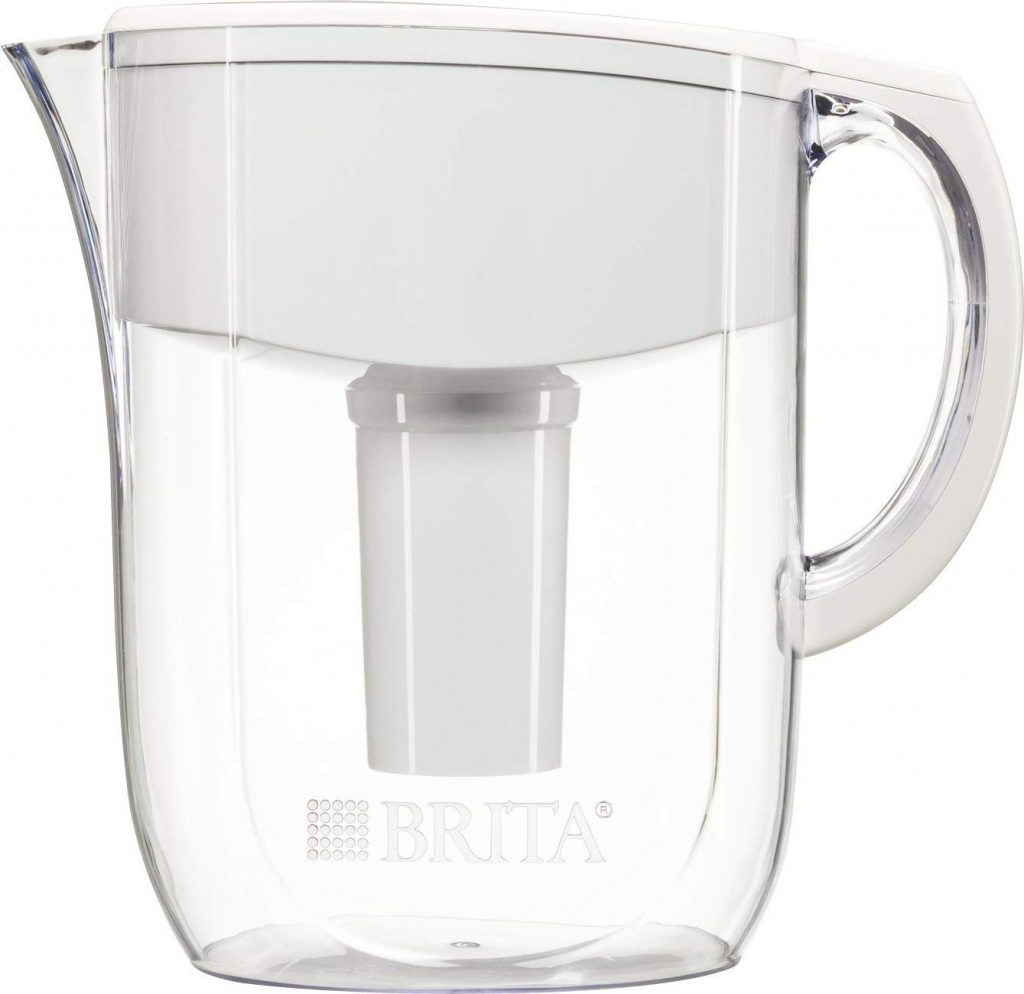 Brita is one of the most foremost leaders in the water filtering pitcher department and the Everyday Pitcher is a huge testament to that. It is the brand's largest pitcher that is designed to hold over 10 cups of water, which is enough to satisfy a family of 3-5.
It can accommodate most fridge door spaces due to its classic oval design. Its BPA-free filter that can reduce the taste and odor of chlorine, mercury, zinc, copper, and cadmium impurities that are usually found in tap water.
For optimum performance, the status indicator on the pitcher will notify you about the time you need to change the water filter. Believe it or not, one Brita water filter can replace over 300 standard 16 oz. water bottles, allowing you to save on money and prevent plastic waste.
2.  Aquagear Water Filter Pitcher
The Aquagear water filter pitcher is another quality-driven product that has some of the best water filter cartridges on the face of the earth. The reason why that's so is that they not only remove some of the commonly known water contaminants, but they also get rid of some of the more tougher ones such as lead or fluoride.
It comes with a lifetime guarantee in the event that if your cartridge breaks, we will replace it for you, for free.
Perhaps its only disadvantage is that it doesn't let you know when to change its filters and that it has a slow-filtering function. But those minor shortcomings shouldn't distract you from the pure quality results that you get from this product.
3.  KAZ INC. PUR 2-stage Dispenser
The KAZ INC. PUR 2-stage Dispenser is the largest one in our list that can hold up to 18 cups or 1.16 gallons of water. And in spite of its larger design, it's actually slim and short enough to fit in most fridge doors.
Its polypropylene filtration system is said to eliminate twice as many contaminants than a Brita filter and up to 96% of pharmaceuticals. After using it over 40 times, the filter life gauge lets you know when to change its water filter.
4.  pH RESTORE Alkaline Water Pitcher
When it comes to optimizing people's health and lives with clean water supplies, Invigorated Water is always at the forefront of it.
Its filter is great for filtering the contaminants of your water as well as making it more alkaline as well. Alkaline water is especially beneficial for our body as it reduces acidity and inflammation, improves immunity and shields us against any kind of bacteria or virus.
The Multi-Stage PH001 filter increases drinking water's pH & -ORP in that its remineralization adds healthy minerals such as selenium & calcium, giving it a more natural taste. For more info, check out Secure Aqua blog.