2018 Holiday Gift Guide Ideas, 5-in-1 Convertible Car Seats By @MaxiCosiUSA

If you're seeking to find that perfect gift for mom and new baby, watch out now I think we have just what you're looking for. You can now gift that new mom one of the best  5-in-1 Convertible Car Seats around by Maxi Cosi.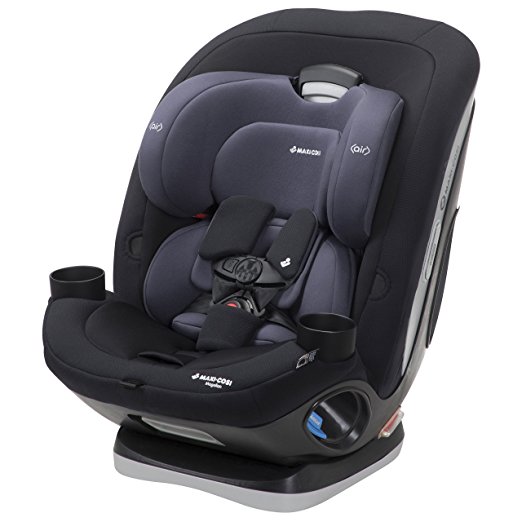 This awesome car seat has so much to offer, it' functional, reliable, secured, safe, comfy, roomy, and can adjust according to your child's age and weight. 
Parents can now drive with confidence knowing that the Magellan car seat is backed by over 30 years of European engineering and exceeds all federal standards, including FMVSS 213. Their patented Air Protect is built into the headrest to cushion the impact, and equally important, it also provides a soft pillow of comfort for your child's every day journey.
Children grow at different rates so it's important to have the flexibility to customize your car seat to ensure that you keep safety where you need it, when you need it. For the first time you have the ability to adjust the torso up or down to maximize side impact protection.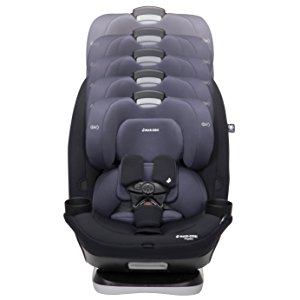 The Maxi-Cosi Magellan 5-in-1 Convertible Car Seat conveniently offers seating comfort and safety from birth up to 10 years old. Handy features adapt to your child's growth by allowing rear-facing, front-facing, plus booster seat use. This car seat features self-wicking fabrics to keep your little one dry and comfortable in those hot summer months, while warm and cozy the rest of the year. The fabrics have been tailored to fit but in case of those unwanted messes, they're machine washable and dryer safe.
The 5 in 1 Convertible Car Seat is very easy to install, with its integrated belt lock-offs designed you can secure and install without any problems. One-click LATCH connectors install and release easily for an alternative installation. It also has ONE-HANDED RECLINE AND EASY ADJUST: 7-positions to choose from; HideAway harness allows seat to easily transform to booster car seat mode.
There are so many great benefits from the moment you place your baby in the Maxi-Cosi Magellan convertible 5 in 1 car seat, and just think of all the money mom will save since she won't have to buy any other car seats for her baby!! This 5 in 1 Convertible Car Seat can handle her baby from newborn to 10 years old(5-120 pounds) with ease.
She'll absolutely love this car seat and so will her baby. Knowing that your baby is safe and comfortable at all times when traveling will give any mom a piece of mine! Don't wait order your Maxi-Cosi Magellan convertible 5-in-1 car seat today so you can have it under your tree this Holiday for mom and baby!
You can learn more about this Maxi-Cosi Magellan convertible 5 in 1 car seat here. Don't forget to follow them via Facebook | Twitter | MCYouTube|
Disclosure: Howdy everyone, I just wanted to inform you that I was not compensated for this post. However, I did receive a product from the company below and the opinions expressed in this post are 100% my own. I am disclosing this in accordance with the FTC guidelines. All prize fulfillment will be provided by Sponsors.* This post also may contain affiliate links.