2017 Holiday Gift Guide Featuring Star Shower Window Wonderland. @BulbHeadIdeas
Well, it's that time again, Holiday Gift Guide Ideas! The Night Helper Blog is getting ready to share some awesome Holiday Gift Ideas from now until Dec 18th! We will share products in just about every category plus we will list links where you can grab any of these product for your Holiday Gift List. So sit back and enjoy!!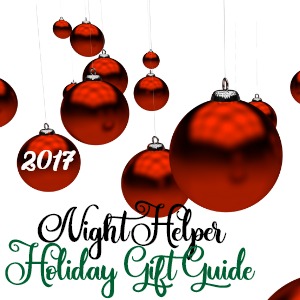 OK, what do we have for you today? Well, we have another wonderful gift I'm sure your whole family will love especially the kids! It's called the Star Shower Window Wonderland.
This is a pretty cool star show window projector system. The Star Shower® Window Wonderland™ is the revolutionary projector that transforms average windows into spectacular displays!
Everything you'll need to get your Star Shower® Window Wonderland projector up and running is available in your box. No setup, no installation, you have your adjustable stand 4' x 6' easy fit screen which will transforms widows into moving holiday displays. Includes 1 Winter Wonderland™ (with easy fit screen, 6 Halloween movies and 6 Christmas movies).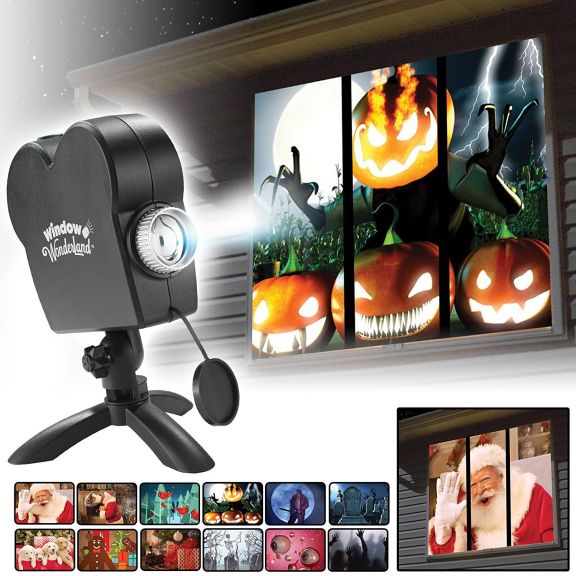 The designed of the camera is that of an Old Hollywood Camera! Now holiday decorating will be fast and easy. Place the projector near any window. Then add the adjustable 4-feet by 6-feet easy fit screen. Select the built-in movie you want to play and start the show.
Celebrate the horror of Halloween or the joy of Christmas in stunning fashion. Star Shower® Window Wonderland™ features an adjustable stand so you can get a perfect picture.  You will need to make sure you set your projector far away from the window to get the full effect and to measure out your screen for display.
Three buttons on the unit will allow you to choose between Halloween and Christmas movies, as well as the orientation of your window (vertical or horizontal). There is an audio output, this can be used to add sound for each clip if you desire.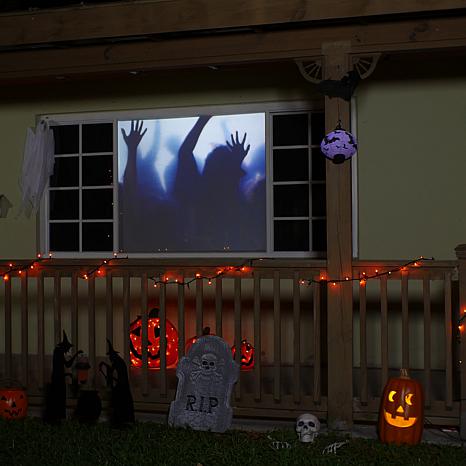 The Star Shower® Window Wonderland™ uses the latest projection technology to create bright and colorful movies. Before long you'll be able to bring your home to life for the Holidays! You can see this projector and many other cool products listed on the BulbHead.com website plus they are also available at retailers nationwide.
Don't forget to follow BulbHead.com via Facebook | Twitter | Pinterest | Instagram | to keep up with the latest.
Howdy everyone, I just wanted to inform you that I was not compensated for this post. However, I did receive a product from the company below and the opinions expressed in this post are 100% my own. I am disclosing this in accordance with the FTC guidelines.