ZURU's Vlad & Niki Superhero Surprise Hits Target June 21st
Disclosure:  Howdy, everyone, I just wanted to inform you that I was not compensated for this post. However, I did receive a product from the company and I am disclosing this in accordance with the FTC guidelines. All prize fulfillment will be provided by Sponsors.
Let the fun begin with internet sensations Vlad & Niki. These boys are ready to launch their new toy Vlad & Niki Superhero Surprise mid-June with the brand ZURU.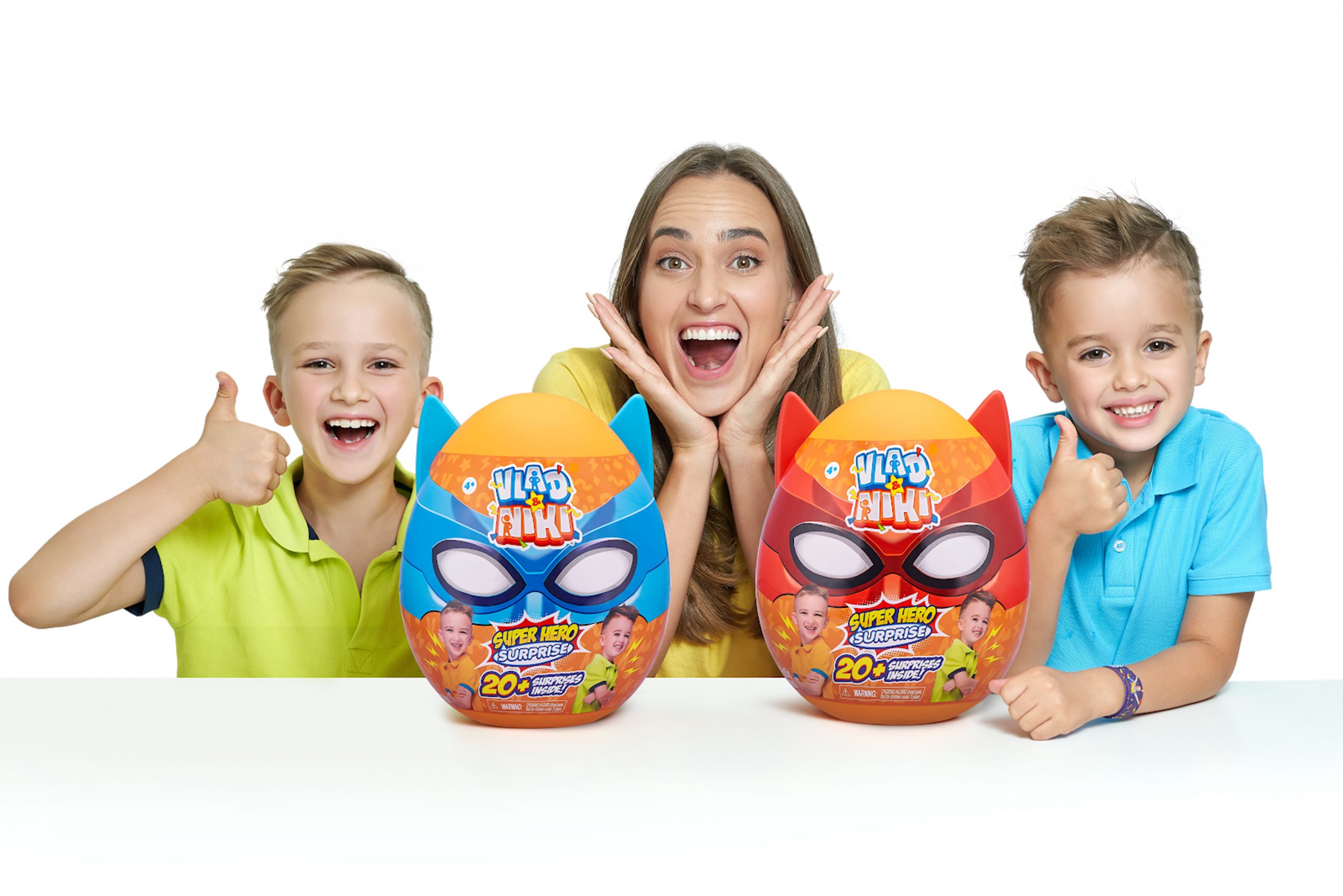 In a recently launched video, which has garnered over eight million views to date, Vlad and Niki disguise themselves with a mask and cape, make use of the die-cast cars, wrist snap-bands and other surprises from Vlad & Niki Superhero Surprise as they face off against a fire-breathing dinosaur.   The boys showcase the surprise unboxing toy and their trademark imagination adventures as they bring their story to life.

Vlad & Niki Superhero Surprise by ZURU
Designed to capture the fun and excitement of the No. 1 Boys Show and No.2 Global YouTube Channel Vlad & Niki, ZURU has expanded on the boy's popular YouTube content's themes of superheroes and dinosaurs! Vlad & Niki Superhero Surprise provides a complete unboxing experience, allowing kids to bring the included comic book & the story to life!
Each features over 20 surprises, including mask and cape, Super Hero Vlad and Niki figurines, Baby Christian figurine, a dinosaur or robot figurine, two die-cast car, slime egg, light-up skateboard, wrist snap-band, stickers, tattoo, and much more.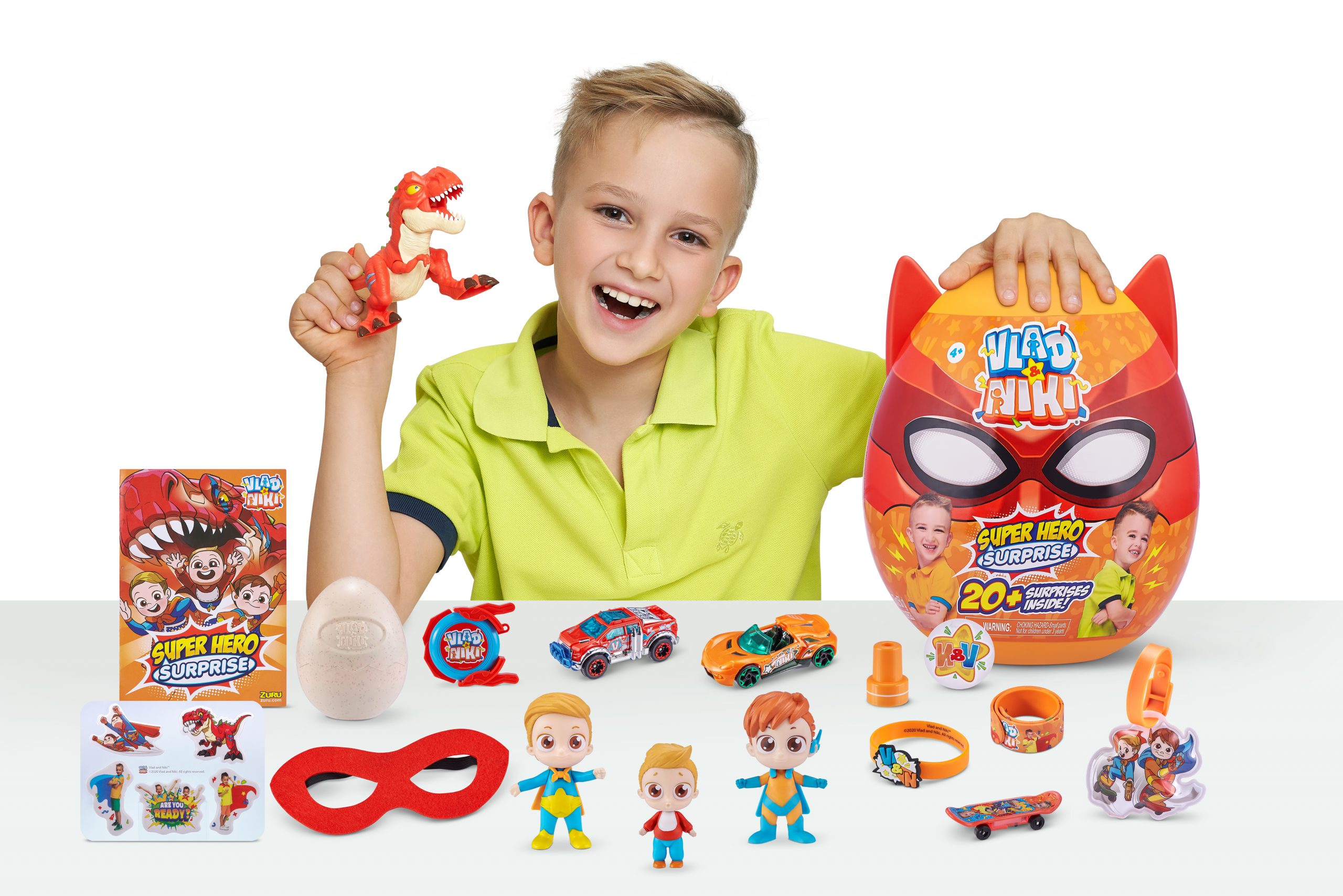 Vlad & Niki" has attracted more than 181+million subscribers worldwide, 69+ million subscribers to their English Channel and 99+ billion views, while averaging five billion monthly views on 21 channels and translated into 18 languages.
YouTubers Vlad and Nicki have been recognized in many well-known magazines like People.com and Fortune Magazine and the Shorty Awards!
Vlad & Niki have been sharing their daily life adventures with their YouTube audience since 2018 and has created some pretty cool toys with brands like ZURU Toys and Playmates Toys.!
 The Vlad & Niki Superhero Surprise is recommended for Ages 3+, and retails for $29.99 – Available exclusively at Target beginning June 21st.
So, don't wait; make sure to visit Target on June 21st and after so your kids can experience the Vlad & Niki Superhero Surprise.
Disclosure:  Howdy, everyone, I just wanted to inform you that I was not compensated for this post. However, I did receive a product from the company and I am disclosing this in accordance with the FTC guidelines. All prize fulfillment will be provided by Sponsors.*