ViVi Jewelry | Beautiful and Affordable
Howdy everyone, I just wanted to inform you that I was not compensated for this post. However, I did receive a product from the company below and the opinions expressed in this post are 100% my own. I am disclosing this in accordance with the FTC guidelines. All prize fulfillment will be provided by Sponsors.
Many people think jewelry has to be for a special occasion, but that is not true.  When you can find affordable jewelry it makes it even more feasible to splurge on yourself.  Now you can go to ViVi online and shop from the comfort of your own home.  ViVi offers earrings, necklaces, rings, bracelets and more.
About ViVi
ViVi stands for Vision, Inspiration, Value and Independence.  The owner of ViVi, Debbie Millar wants a company that represents you, me and your girlfriends. This is where her vision came from, offering quality, affordable jewelry.  It is a great vision if you ask me!
ViVi also offers the opportunity to sell their line of jewelry with personal coaching, development as well as, up-to-date technology.  That way you feel good about a product you are promoting to others. You can read more about their stylish opportunity if you are interested in offering this beautiful jewelry.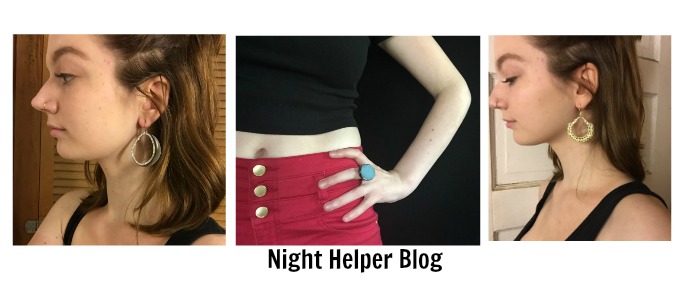 My daughter Abbey was more than happy to model the Dottie Hottie Earrings in Gold, the Shape Shifting Earrings in Silver, and the Open Sky Ring.  We were also sent the Spring into Silver Ring shown in the featured image, this comes in a size 7 and 8 on the website.
The next time you are looking for quality in your jewelry purchase stop by ViVi.