Verizon Senior Plus Plan Helps You Get The Best Experience Out Of Your SmartPhone
Disclosure: Howdy everyone I wanted to inform you that this post has been sponsored by Verizon. However the opinions expressed in this post are 100% my own. I am disclosing this in accordance with the FTC guideline.
WOW! I can't believe how technology has changed since I've aged: I feel lost learning about modern technology. I can remember my first cellphone back in-the-day they looked just like the one below! When I tell you I thought I was something. I really did…lol!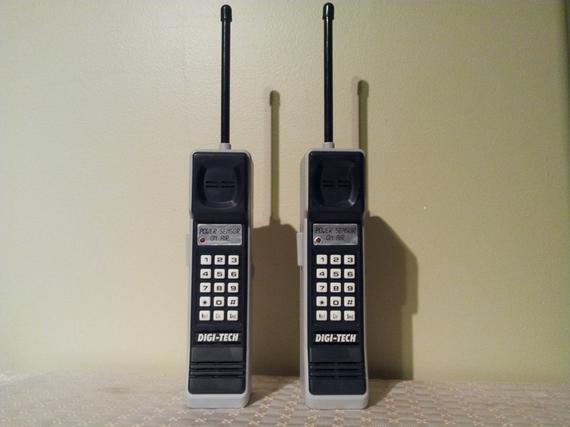 Then as the years progressed, I moved up to what we use to call a flip phone; to be honest, I thought I was cool back then too. Lol!
Image credit
Now in today's world of technology the new cellphones are full of technological advances that at times blow my mind! I do at times understand the specs while on the other hand I have no clue what's going on. If you asked me simple questions about utilizing my cellphone then sure I can answer. Try and ask more complex or in-depth questions than you might as well speak another language.
Oh and let's not forget about the service plan. As of right now I believe between my husband and I  we pay well over $120,  which is a lot for someone such as us who are on a fixed income. I'm looking to find a way to keep myself as well as my family connected and to learn how to get the most out of my mobile service for my business.
Well it looks like Verizon may be just what the phone doctor ordered for us older folks. A better and more affordable wireless phone plan for those of us 55 and older.
With the Verizon Senior Plan you can:
Save up to $50/mo
when you switch.
A special offer
for those 55 and older.
Get unlimited on America's
most reliable network.
$80/mo for 2 lines
Plus, taxes and fees.
When you enroll in Auto Pay.
Mark your calendar April 30th, 2019 because on that day Verizon will host a workshop event for us that are 55 and older held here: 20581 Haggerty Rd. In Northville at 11am. They will share useful information about how to make the most of your smartphones, no matter if you have an Android or an iPhone.
I may be getting older, but I'm not that old to not invest in a good Verizon wireless plan that suits my budget! After all, getting older just got better with Verizon's unlimited reliable network! Don't forget to check your area to see if you, or any of your friends and family qualify for this service (Verizon55+).