Updating our Home Decor with Carolina Rustica!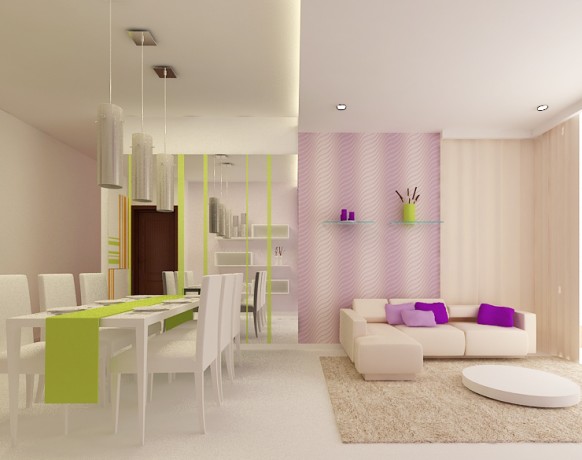 Well its about that time, Spring that is! Its just around the corner and I'm welcoming it with open arms. Its time for a fresh new look for my home. I just told my husband the other day since Spring is almost upon us, I'm ready to clean and update our living room area.
After all it is said that your home is where your heart lives! Its a place where we all spend much of our time. So why not make it your own in every way. I'm ready to change the colors of my walls, obtain new furniture, lamps, chairs and wall decor. I'm just ready for a living room decor overhaul.
It has been over 7 years sine we have updated our living room. I told my husband I want to work from room to room making changes, whether there small or big some changes are better than none.
I want a color that will bring out my living room, accessories that will give me that aha moment when I enter the room. I want space no cluttering area zone.
I have been searching daily to find everything I would need. My first choice has already come into play, I just received my lamp from Carolina Rustic  and WOW! This floor lamp is just what my poor living room needs for I do not have a lamp in that room at all.
Its stunning, elegant, glamorous and totally worth the price. It will definitely add that class to my living room when it is finished. Carolina Rustic has everything you need to change your home decor, from lighting, to furniture, to home office  and outdoor plus much more.
When I opened the box and started to put the Murray Feiss Sylus Lamp together my jaw just dropped because of the beauty. It was so easy, lets say a one, two, three and "VIOLA" it was ready to be featured.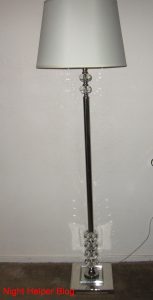 It stands 17 in. Diameter x 62 in. H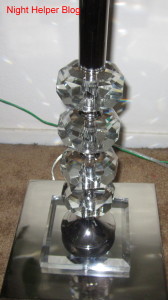 Shown here is the crystal base, the picture really doesn't do this wonderful lamp justices! Its elegant from the top of the wonderful shade to the turn on knob…….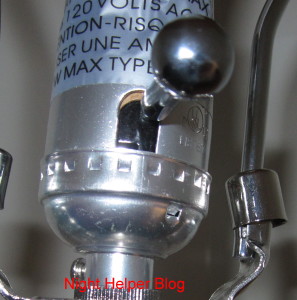 ….all the way to the section below the knob with the beautiful crystals.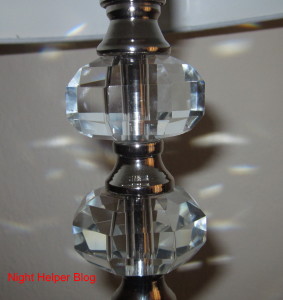 I have yet decided as to where this beautiful Murray Feiss Sylus Lamp will be displayed for we are getting ready to paint the living room and still have to add and move things around but I do know this, I'm excited to feature this wonderful Lamp in my home decor updates that's for sure!
This gorgeous Murray Feiss one Bulb Polished Nickel Lamp is finished in Polished Nickel and part of the Sylus Collection. It requires one 150 Watt three way Edison Base type bulbs. Features Off White Shantung on Hardback shade(s).
No matter where you place this pretty lamp is sure to add that glam look to any home decor. Carolina Rustica has so much for you to chose when redoing your home. You don't even have to be redoing your home to pick something from Carolina Rustica.
Their on-line sections of home decor are FANTASTIC!! I can shop there everyday if I had the money. So much to choose from, bedroom , living room, home media to outdoors. Their style of furniture is trendy, stylish and inspiring!
I simply adore this sectional called  Thayer Coggin Clip1096 Sectional, Its just enough space to fit the whole family.
I am going to grab this beautiful red rug called the Chandra Rug Fiora and combined it with the sectional and lamp, I think my living room will be spectacular!
Just  take a moment to view Carolina Rustica on-line so you can see all their wonderful sections. Everything is elegant, trendy, colorful and will give any home the comfort, calmness, relaxation and space it needs.
Here's a little information about Carolina Rustica: Carolina Rustica is a 13-year old company that has has grown through the years by offering an honest, customer-focused approach to selling fine North Carolina furniture, lighting and mattresses. We operate a large retail store in Concord, NC and a website. We operate them together as one business and serve customers all across the country. Our philosophy is to be as transparent as possible to our customers and our manufacturing partners.
You can always keep up with them on all their Social Site, Facebook, Twitter also Pinterest.
Well stay tune to next week when I will share another update for my living room decor.
A Big Thank You To Carolina Rustica for allowing me the opportunity to feature their wonderful Murray Feiss Sylus 1-Light Floor Lamp in our Updating Home Decor!
Disclaimer Statement
I was not compensated for this post, however I did receive a product sample from Carolina Rustica. The opinions expressed in this post are 100% of my own and any product claim, statistic, quote or other representation about a product or service should be verified by the above mentioned store, PR,or product designer.