Traveling to NYC? New things to do
New York City! The sights, the sounds, the people–all of them blend together to make for a place that's never the same to visit twice. And if it's your first time, it'll seem like an interesting new store or attraction is just around the corner.
There's a lot of new things in New York, and below we've picked out a few places that are constantly changing. The places listed below range from enlightening to exclusive to just plain fun. There should be something for everyone, no matter what your group is into. Whether it's shopping, sports, theater, or just sightseeing, we've got you covered.
Catch A Broadway Show
One of the crown jewels of NYC has been in a constant state of opening and closing amid Covid and its many variants. Add that to how Broadway shows are only open for a limited time by their very nature, and there's always something new. There are always going to be iconic shows like Phantom of the Opera and Chicago, but there's also exciting new shows like Six and Hadestown. Hamilton and Book of Mormon are must-sees if you can manage to get tickets. There's also weider stuff for true theater fans Off-Broadway, like the current Little Shop of Horrors run.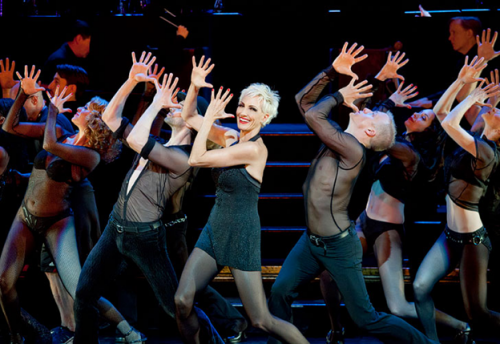 Many shows have merchandise available in the lobby, but you can also shop at the various Broadway stores around Times Square. These sell shirts and magnets from all the current shows as well as memorabilia from productions that stopped running years ago. There's a dedicated Hamilton store to soothe you if you couldn't get tickets. There's also the Drama Book Shop, a bookstore and cafe that sometimes has appearances from Hamilton creator Lin-Manuel Miranda.
Shop In Times Square
The center of NYC's tourism is the humongous Times Square. Most subway stations converge there or within walking distance, making it a great starting point for any Big Apple trip. Stores ranging from Forever 21 to Disney to Hard Rock are represented here, as well as NYC-specific stores. You can get commemorative ornaments and t-shirts, as well as drip from your favorite Broadway shows and sports teams. There's also the M&M Store, giant restaurants, and plenty of photo opportunities.
Experience the thrill of Sports and betting
New York recently legalized sports betting, and NYC is going to be huge for it. In particular, a deal with Madison Square Garden ensures that sports betting kiosks will pop up in the stadium. You will be able to bet on a Rangers or Knicks game while catching the action live. Or you can use betting apps in New York to wager on multiple games in different leagues. The addition of betting to the already exciting prospect of watching New York's best teams in an iconic arena is sure to create an NYC experience like no other.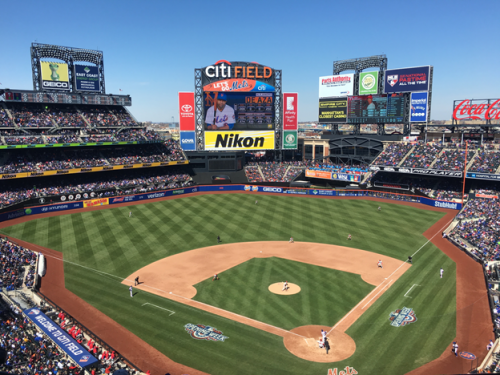 Central Park
This famous park starts near Columbus Circle and the giant Apple Store and stretches all the way uptown, almost to Harlem. It's a great visit during the summer months and offers plenty of gorgeous photo opportunities. The new of Central Park can be experienced at the zoo and several museums for those wanting a more educational experience. Or you can just walk around and enjoy what the different seasons do to the park.
And these things can all be found around the same area! Those looking for more well-known attractions will find The Empire State Building downtown and the Harry Potter store even further down. Macy's on 34th is iconic for its window displays and following 5th Avenue up from there will lead you to more premium shopping destinations. That's already a lot for one day, but there's also plenty new to see in the Village and Union Square!