Touring DownTown Detroit Part Two! @visitdetroit #sponsored
Well, as you may know per my last post, I had a wonderful time visiting downtown Detroit. There was so much to see and so many places I've never seen nor heard of before.
I spent the whole day downtown and was truly amazed at how Detroit is thriving! One of my stops that day was visiting the Good Cakes and Bakes Organic Bakery.
We had a chance to have a private lesson with April Anderson, the Pastry Chef & Co-Owner of Good Cakes and Bakes. She was so sweet, and I enjoyed her during our visit.  Ms. April instructed us on the proper way to icing your cakes/cupcakes. I never knew there was a skill to icing your cakes, no wonder mine always looked sad…LOL!
She provided us with two cupcakes to start our lesson and four piping icing bags.
Man, was it a learning lesson for me!! Just look at my poor cupcakes with icing… everyone was laughing. It appeared I pushed to much icing at one time! There really is a technique to icing your cakes folks.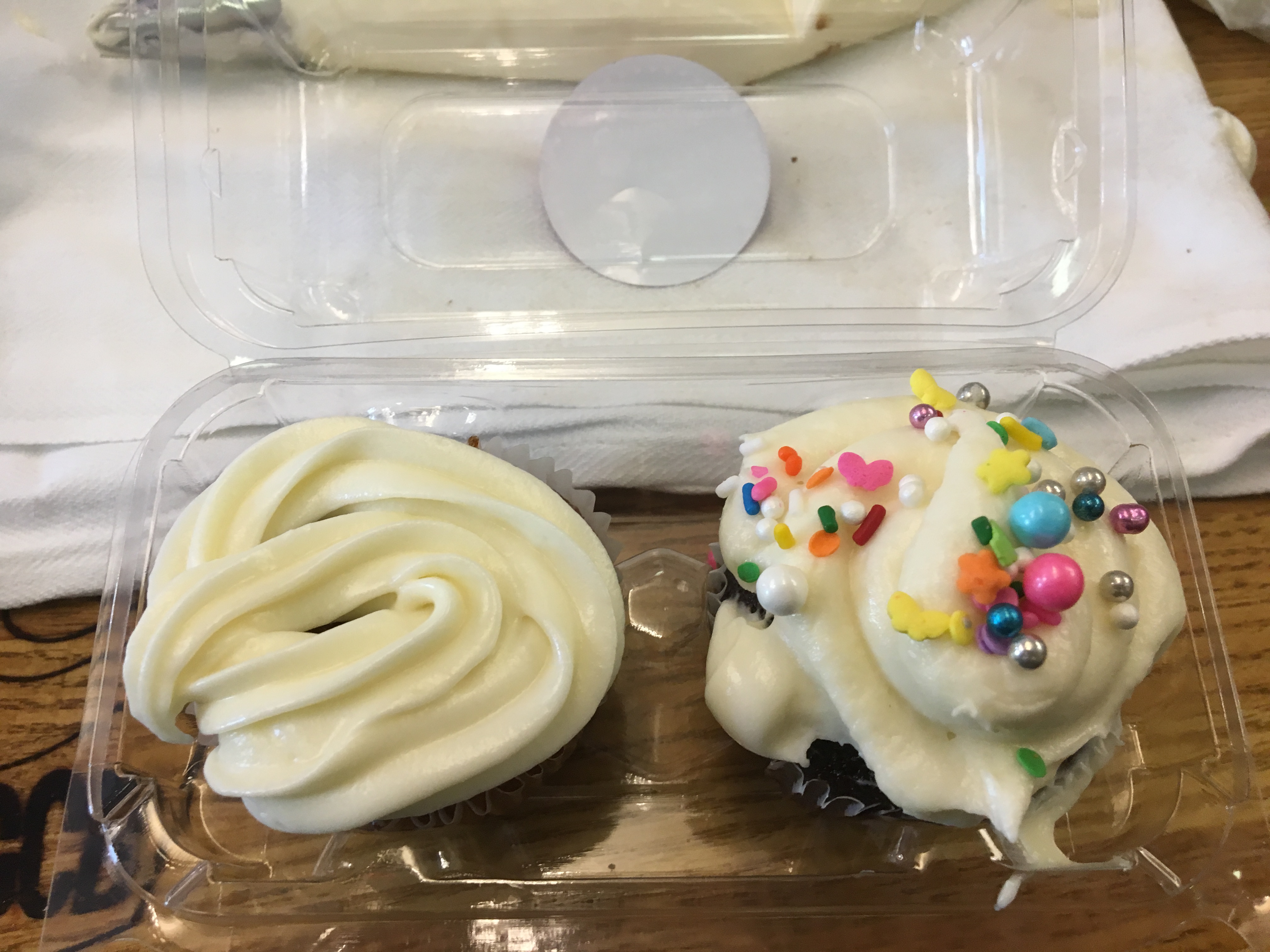 The cupcakes were delicious and again we had a great day. Good Cakes and Bakes Organic Bakery has created bakery treats for Oprah, Bill Clinton, Mayor Mike Dugan, they have been seen on Local 4 news, the Food Network, and were the Winners of Quicken and Loans Detroit. You can learn more here about this wonderful Bakery!
Our next tour was the wonderful Tour the Detroit Foundation Hotel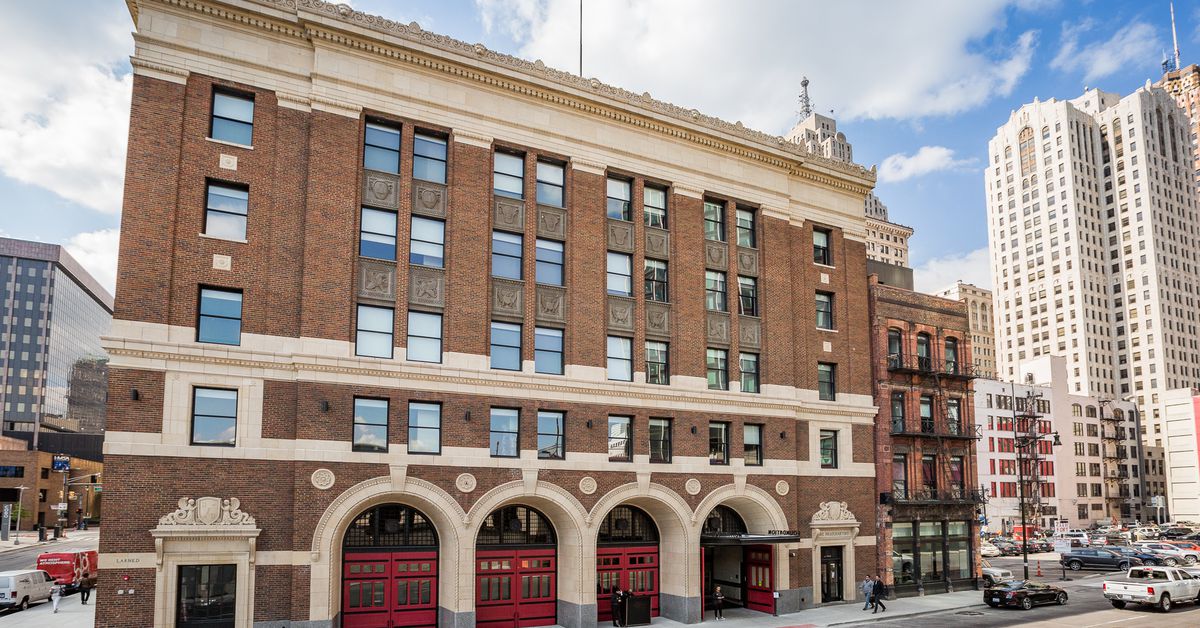 You may be asking what is the Detroit Foundation Hotel? Well this hotel used to be one of Detroits Fire Departments Headquarters. The Detroit Foundation Hotel pays homage to the city's past while showcasing its bright future. Large arched doorways, vaulted ceilings, original marble flooring, and exposed brick exhibit the DNA of the historic building. It's totally unique and real elegant!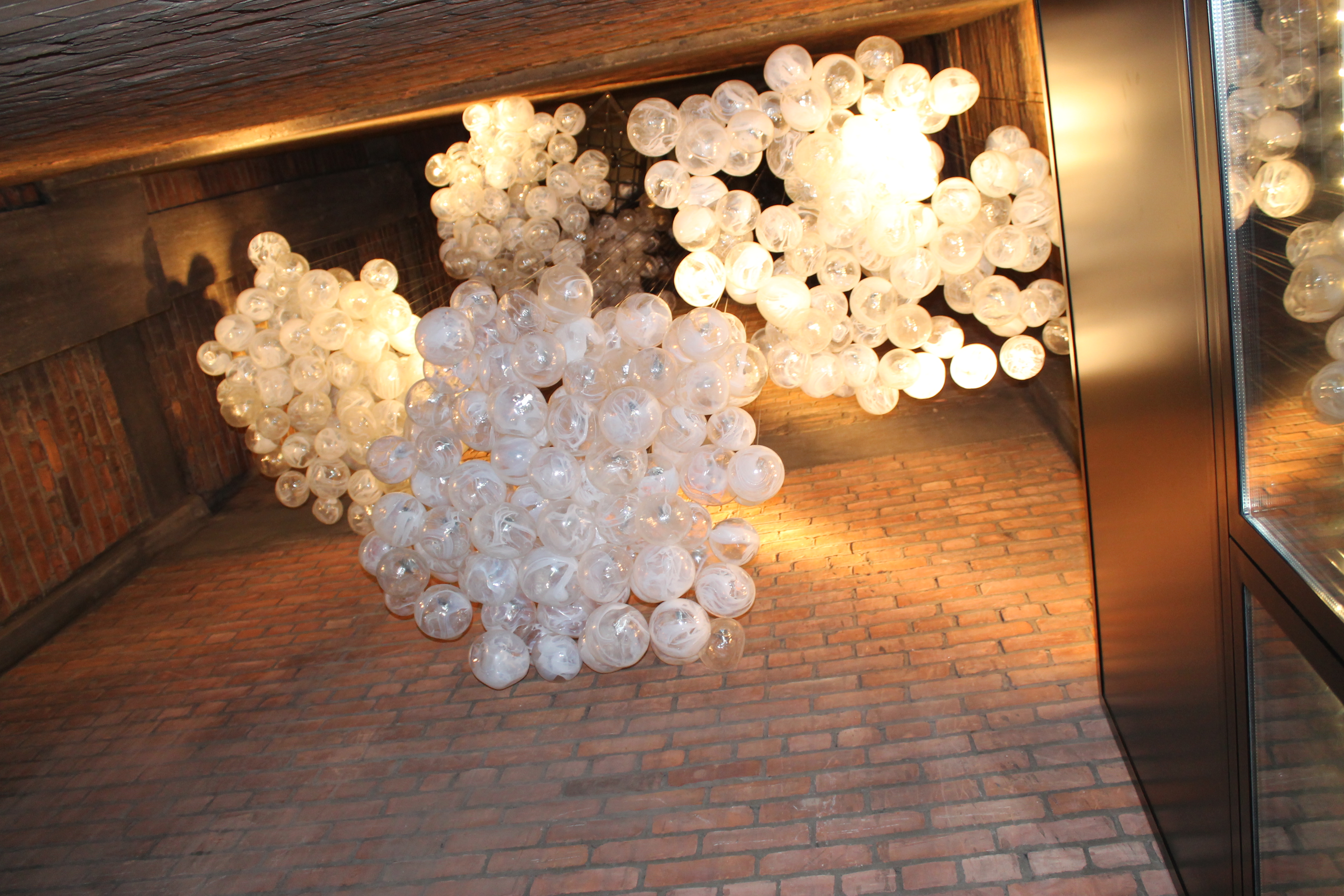 The 100 guest rooms are a testament to the modern Motor City as everything from the iron-welded door handles and bottle openers to the wallpaper and in-room private bar are crafted by local artisans, while antique woodwork and vintage rugs maintain the historic aesthetic per the company.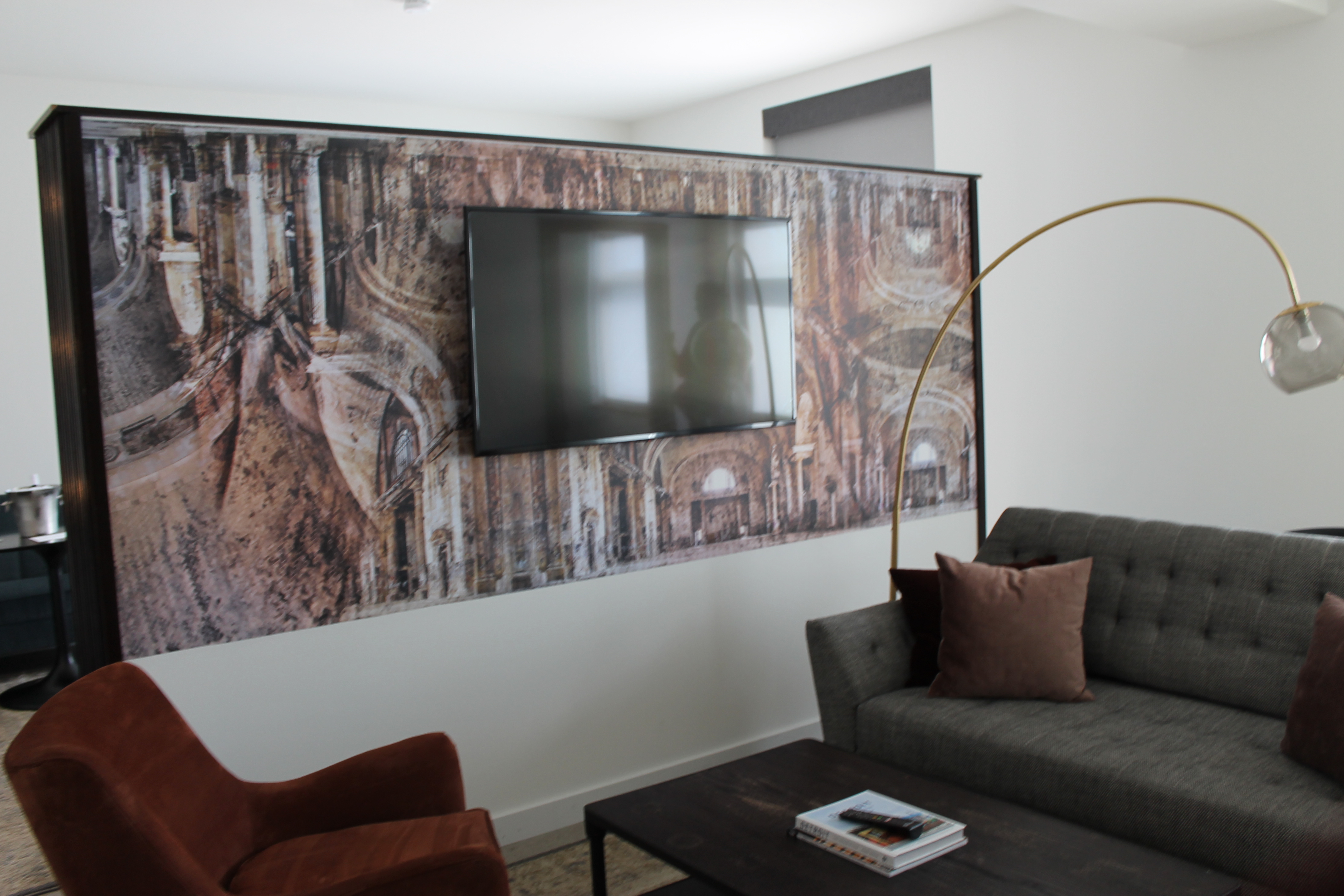 Plus, you can wine and dine within their ground-floor restaurant.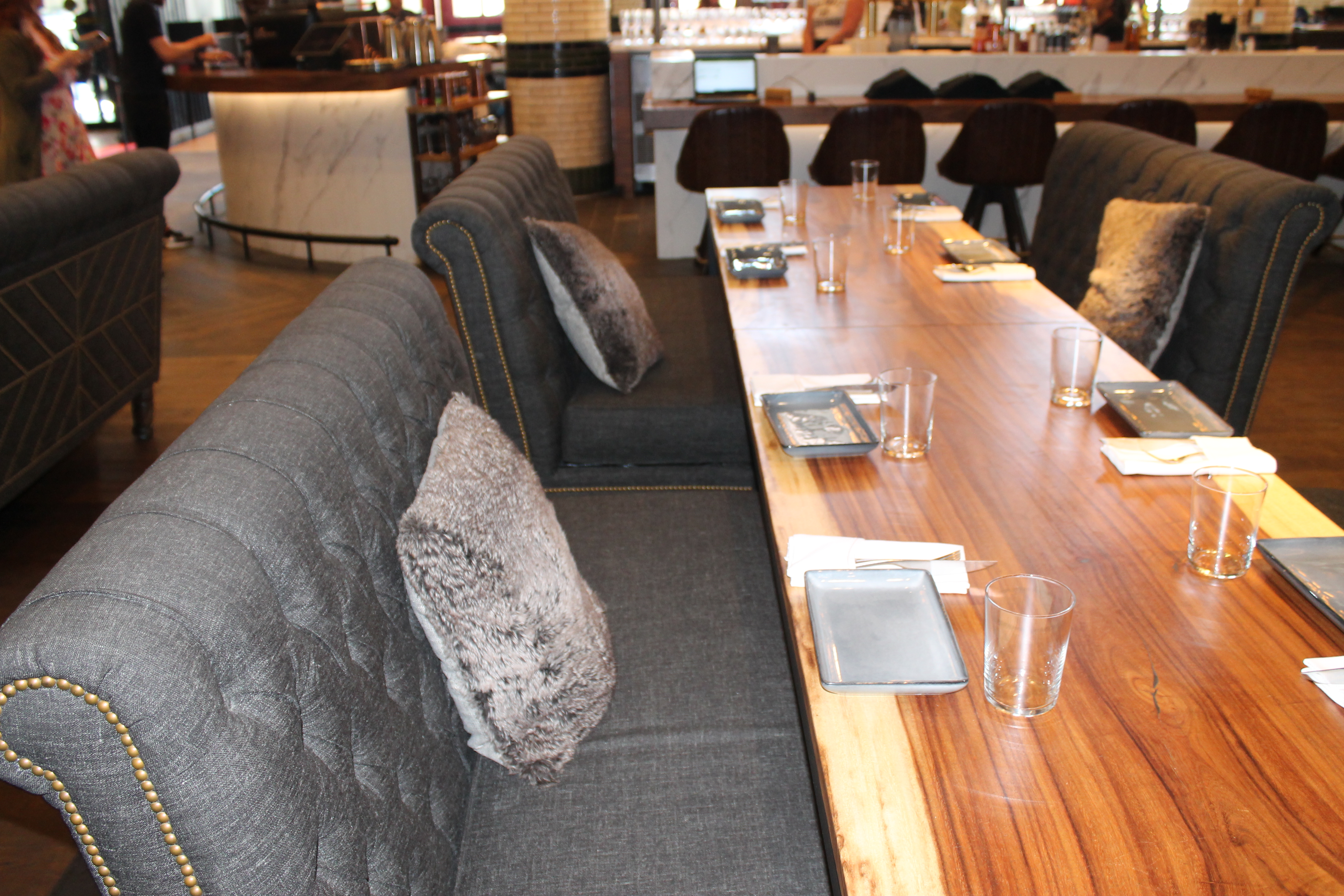 If you're interested in booking a night just visit the site here. I'm sure you will enjoy your stay!
Our next journey lead us to the Mutiny Bar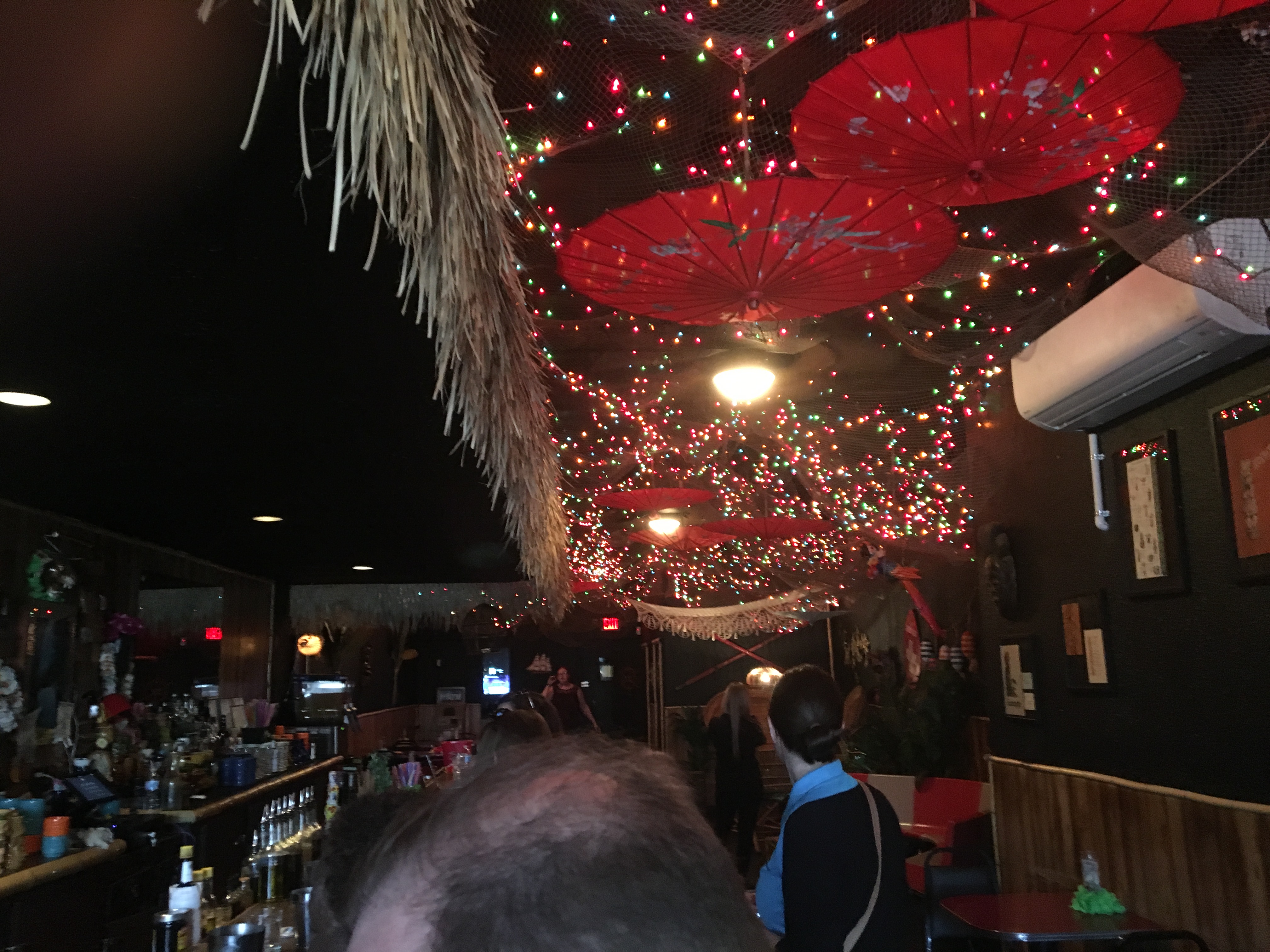 This my friends was about the coolest bar I have ever seen. The atmosphere was so relaxing, and we had a ball. We were met by one of the managing partners Chris and he started our visit off with tasting drinks and showing us how to make drinks.
Chris had each one of us setup with our own drink shakers along with an assortment of different liquors.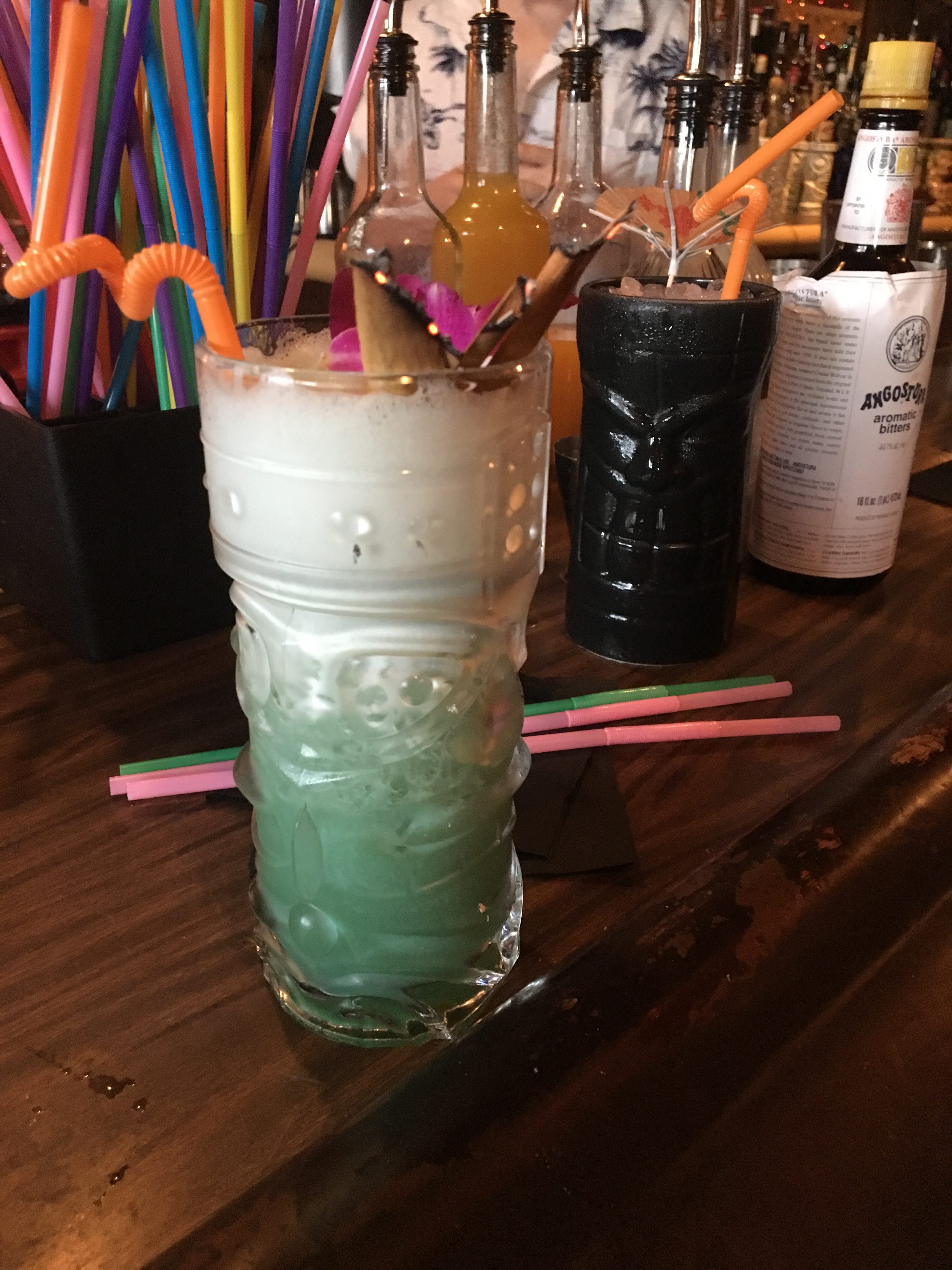 We created many different drinks and my favorite was the Mai Tai, which was a little strong for me…lol The experience of learning how to mix drinks was actually interesting.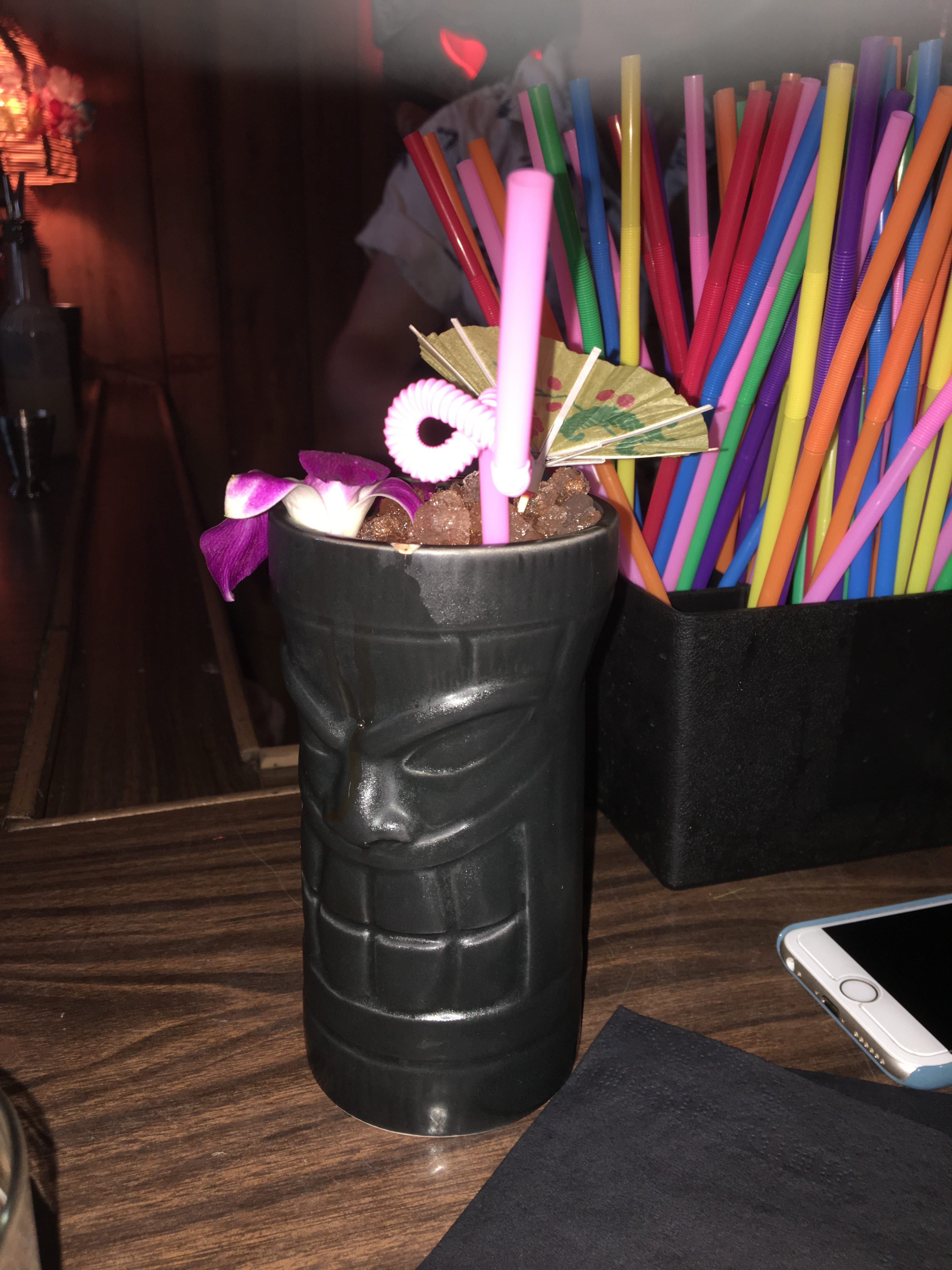 Chris not only taught us the importance of mixing and creating tasty drinks, he also shared the history behind the Mutiny Bar. So, if you're looking to experience a wonderful, fun, engaging bar experience with some unique drinks, check out the new Mutiny Bar located in the Big "D" (Detroit).
Well, don't think this is it! No way, we had one more place to visit and this last place was where we all dined before calling it a day. Once again, this location is located in Detroit also and it's called the Grey Ghost Detroit!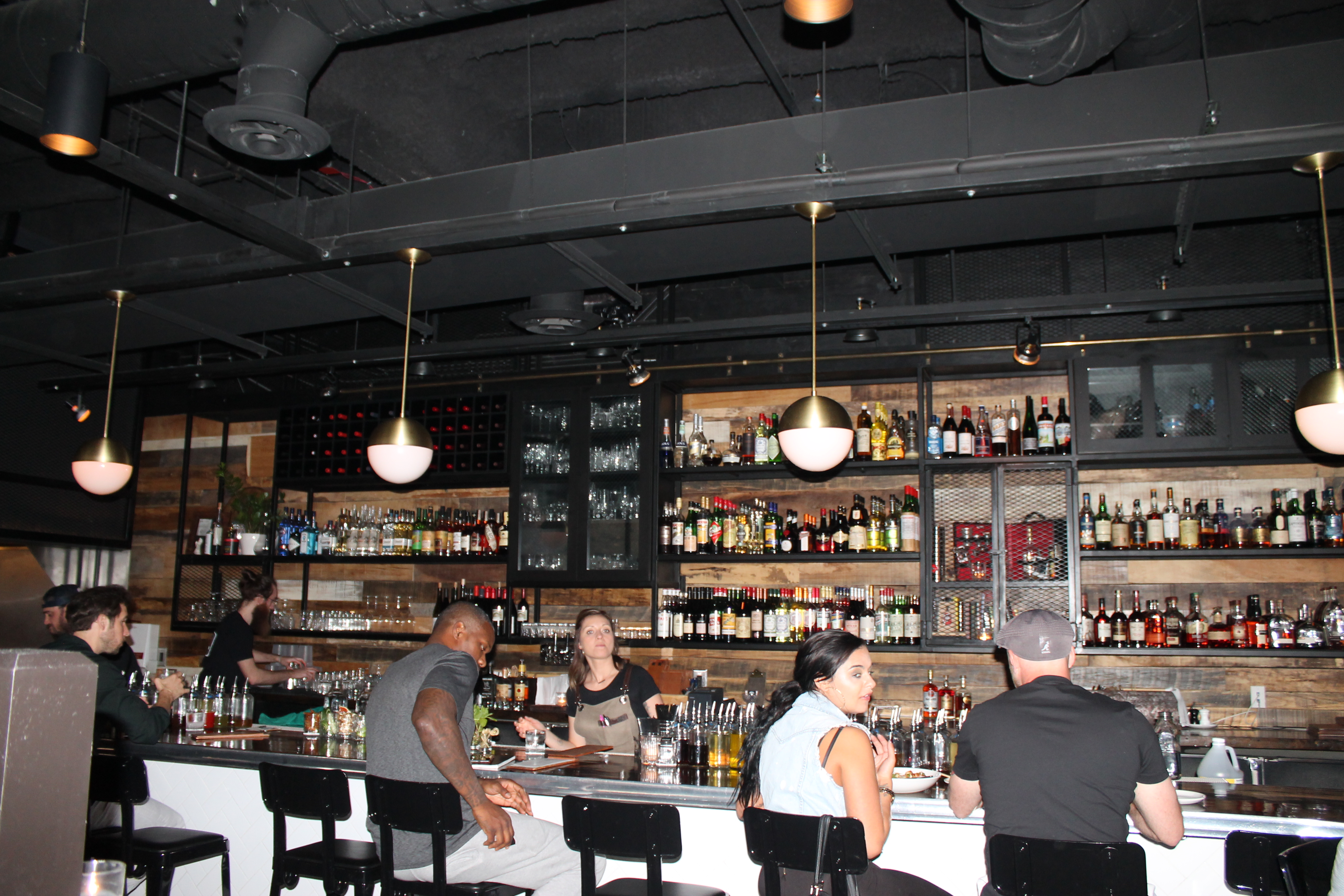 If you're not familiar with the Grey Ghost don't worry, it's an easy, comfortable place to dine. Per the company, the Grey Ghost is Nestled between the historic Brush Park and Midtown neighborhoods, Grey Ghost Detroit was born of dedicated craftsmen, committed to the art of butchery, refinement of crafting cocktails and unparalleled hospitality.
We all selected different dinner meals and desserts that turned out to be very tasty! They Grey Ghost was actually packed on the day we visited which was a Wednesday evening. I was shocked to see how packed the restaurant was, but once we enjoyed our meals and desserts I could see why!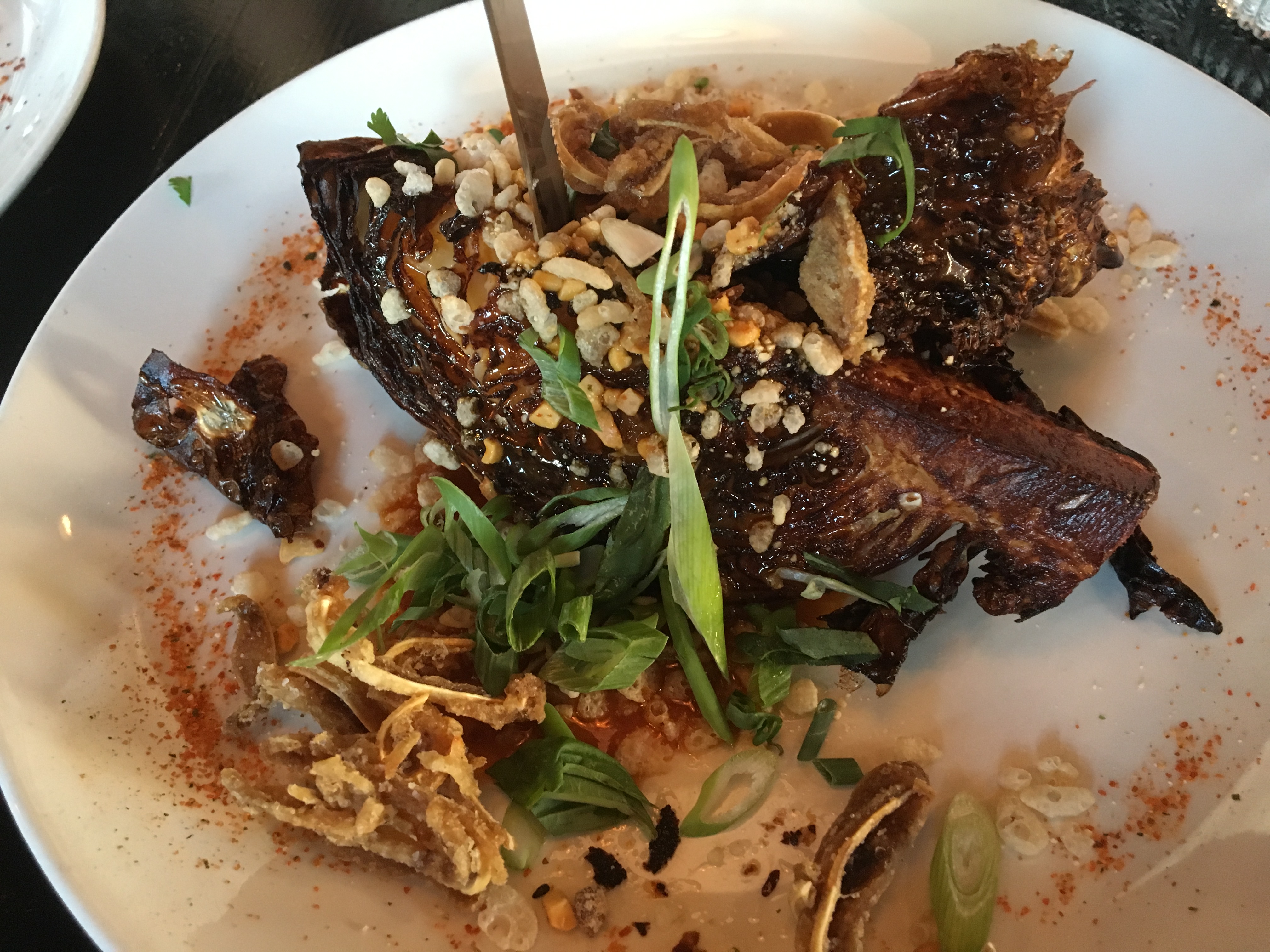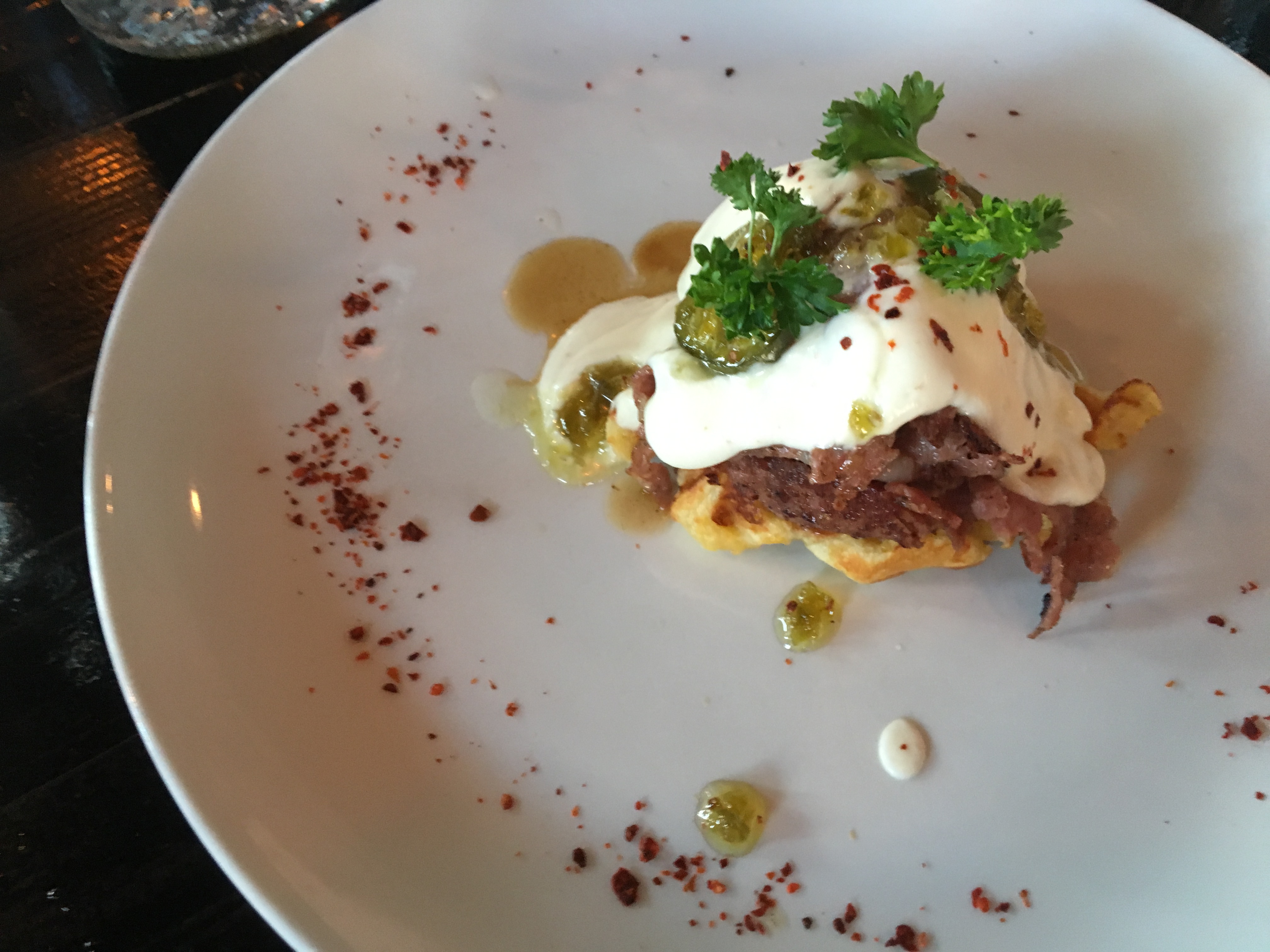 Everything was delicious even the desserts were unique and mouthwatering!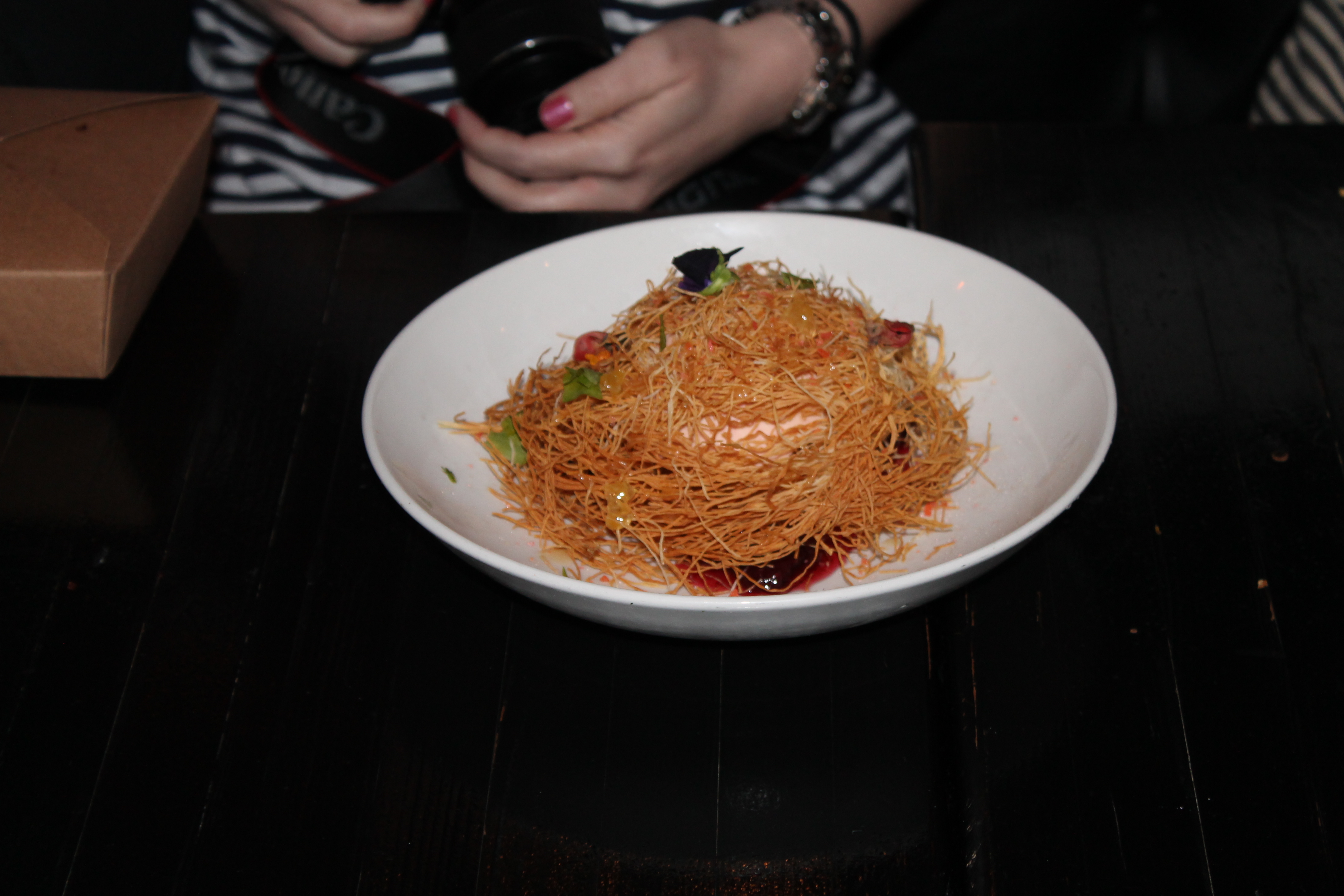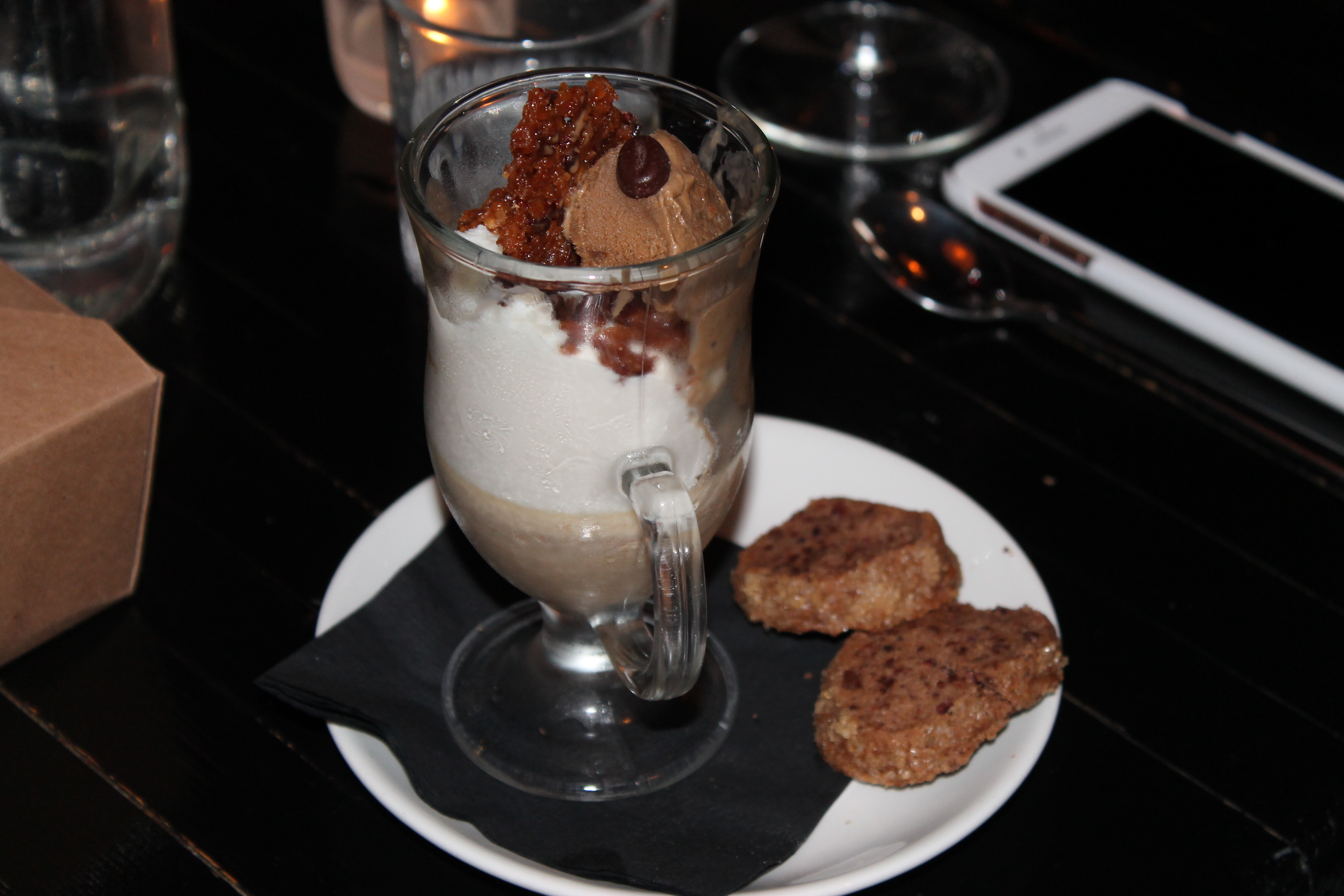 I must say the Grey Ghost was interesting and from the moment we walked into the restaurant the staff and chefs were pleasant.
Well, there you have it! A wonderful list of places to visit in Detroit! So, if you ever hear anyone say there's nothing in the Big " D" just remind them of all the wonderful places listed above!
Remember you can also follow all their social media networks to keep up with the latest.
Good Cakes and Bakes  social media: Facebook &, Instagram
Tour the Detroit Foundation Hotel social media Facebook  &  Instagram
Mutiny Bar social media Facebook &  Instagram 
Grey Ghost Detroit social media: Facebook &  Instagram 
Howdy everyone, I just wanted to inform you that I was not compensated for this post. However, all  the opinions expressed in this post are 100% my own. I am disclosing this in accordance with the FTC guidelines.