Tips for Families Travelling to Portugal
Travelling to Portugal with kids in tow? If so, you are likely wondering how to keep them entertained, as well as how best to ensure that the plans run as smoothly as possible. The great news is that Portugal is known for being one of the most family-friendly countries in Europe with plenty of things to do and fun-filled places to visit. Here is everything that you need to know.
Book your accommodation wisely
There are many hotels in Portugal that have been designed specifically with families in mind.
Some of these hotels boast kids' clubs. These clubs offer a host of exciting activities for the children to enjoy while you and your partner relax in the sunshine on the beach or head over to the spa for a treatment. Some also offer holiday programs for older kids, such as teaching them how to surf or snorkel. If you have younger children, then it is always worthwhile to book at a hotel that has a safe and secure playground.
The bottom line? Always be sure to investigate how suitable the hotel is for your unique family set-up before handing over any money.
Plan your itinerary ahead of time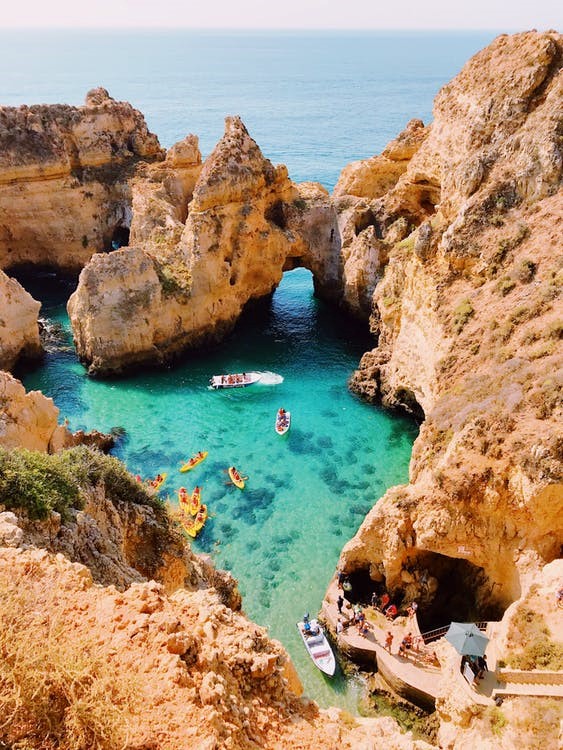 You will want to book any special activities well ahead of time. This is especially important if you will be travelling to Portugal during peak season. Peak season is typically from June to mid-September.
Wondering what options are available to you aside from lounging around poolside day in and day out? Here are a few ideas to keep in mind:
Hop aboard a tuk-tuk: A tuk-tuk is essentially a ricksaw, and kids of all ages just can't get enough. Plus, it offers a unique opportunity to see the city you're visiting from a different perspective. You can usually find them all over Lisbon, Sintra, and Porto.
Explore the caves Grutas de Mira de Aire: These caves are chock-full of underground chambers that descend around 110m below ground level. The children will enjoy exploring every nook and cranny. They also will love riding the elevator back up to the top once the adventure comes to an end.
Sample local delicacies: While the kids probably won't fancy tucking into a meal of spicy piri piri chicken, they will certainly savour Pasteis de Nata. These are traditional Portuguese custard cakes created for those with an incurable sweet tooth.
Go on a relaxing boat ride: Portugal is best known for its sun, sea, and sand, so what better way in which to appreciate it than onboard a boat? Sunset boat rides are particularly popular.
Do research in terms of where to go
Some cities and towns in Portugal are more welcoming to families than others. So, ensure that you choose your base city after much consideration.
For example, the Algarve resort towns, such as Tavira and Alvor, are ideal for families with toddlers and younger kids due to their calm, laid-back atmospheres.
On the other hand, older kids and teenagers will relish in the hustle and bustle of the resort towns of Albufeira, Vilamoura, and Praia de Rocha.
Hire a car
There are many advantages to hiring a car when holidaying as a family. It will provide you with greater freedom of movement and maximum comfort. As all parents know, navigating public transport with busy toddlers or impatient teenagers by their side is not conducive to rest and relaxation!
Luckily, there are many Portugal car hire companies to choose from, many of which offer excellent deals all year round.
So, it's time to head to Portugal! At least now you can pack your bags with confidence and really make the most of your family bonding time.