Taking the Kids to Their First Rodeo
A day at the rodeo is a great experience for your kids. Young boys will be enrapt by the spectacle, but you might need to explore other avenues if you want to rope in your daughters. Be that as it may, make the most out of your rodeo trip and get your kids to experience life in the Wild Wild West.
Dress Up for the Occasion
Dressing up for the rodeo can be a fun experience for your kids. A lot of people will be wearing their cowboy outfits for the show and your kids will feel that they're part of the show if they wear the same outfits. You can have your children wear their outfits before your drive or purchase some on the rodeo grounds. A lot of stores will have Western clothing, and even just a pair of straw cowboy hats for sale will put smiles on your kids.
Watch the Parade
Most rodeos have a parade and it's a good time to let your kids see the participants and the horses up close. Rodeo parades let your kids see the horses in a much calmer setting and the bright colors of the participants can be enchanting to watch.
Grab a Bite or Two
Food is everywhere in the rodeo grounds, especially oily ones. Rodeo grounds will have an overwhelming number of food stalls, each with their own specialty. Your kids will have their fill of delicious meats and although healthier food is available; you just might need to do a little searching to find them. Your kids will love rodeo food and a day of indulging won't do any harm to growing kids. Hey, even grown-ups love fried Twinkies.
See the Wares
There are a lot of things to see and buy on rodeo grounds. Merchants and craftsmen will be plying their wares, from intricate art pieces to simple commemorative mugs. Several shops will have a full range of cowboy gear if you want to fully immerse your kids in the cowboy experience. Going through the shops also teaches your kids about the value of hard work as well as working with your own two hands — while teaching them a bit about American history. While the bigger (and more expensive) items are off-limits, you can probably afford to get your kids a couple of small souvenirs to bring back home and show their friends.
Watch the Grand Spectacle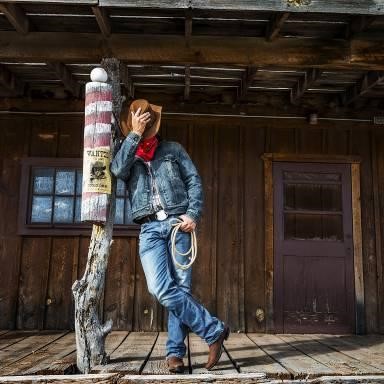 The rodeo show is a grand spectacle that will have your kids screaming in glee and gasping in wonder. Of course, kids will be kids so make sure you have lots of snacks at hand for them to munch on. Know the shortest way to the bathroom, but prepare alternate routes just in case. The adrenaline-filled spectacle will have your kids cheering with the crowd and the emotional experience will be hard to forget.
A trip to the rodeo is a fulfilling and memorable experience. Grab your cowboy hats and take a ride into the Wild West.