Is Your Stroller Safe For Your Baby?
If you are just like most parents, you will find yourself getting at least one stroller for your baby. Strollers have been known to be very fantastic devices and will always be trusted by different parents to keep their child safe when jogging or strolling. There is no need or reason for you to not go for safety when deciding on a stroller. Every stroller is always fitted with different designs and attachments to ensure that they are as safe as possible for your baby. No parent wants to endanger the lives of their child, and that is why they will always want to determine which stroller is safe for their baby.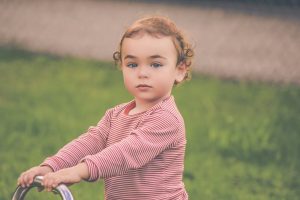 The Safety Of Strollers For Your Baby
Every stroller has its safety guidelines. There are always age guidelines and weight restrictions for you to take note of when using the stroller. These guidelines are for the maximum safety of your baby. If you own a stroller, there are certain things you should look out for to determine if your stroller is safe enough for use by your baby.
Location
The location in which you live in will help you determine the best stroller for your baby. The only type of stroller which will be safe for city people is the sturdy type of stroller which can easily maneuver sidewalks. To guarantee that your baby is also safe enough to get the best out your stroller, you may even want to get a collapsible stroller, for safe conveyance.
Family
Our families have different peculiarities, certain strollers are not safe for certain kinds of families and will not provide your child with the best form of protection. Always look out for the safest stroller to blend into your family.
Age
Strollers are used for different ages of babies. Never make the mistake of getting the stroller meant for a 2-year-old for a newborn baby. The strollers intended for different ages always have various features to make sure the child of that age is kept as safely as possible. For a newborn, a stroller with a recline may be the best due to the fact that newborns cannot sit up or keep up their heads. The recline will keep the baby safe from any neck or spine injuries if the stroller comes across a bump or is suddenly brought to a halt. A child who has grown up may not require the need of a reclining stroller as they are able to keep themselves steady when taking them from one place to another. Don't waste money on getting the wrong type of stroller for the wrong baby.
You should note that most jogging strollers are unable to recline and this will make it necessary for you to do some serious shopping to keep your baby safe from injury.
Safety Features
Strollers are built making use of specific safety features which will make them secure as possible for different babies. Ensure that you can keep your baby safe by getting a stroller with the best safety features for your baby. Ensure that you look out for things such as the type of wheels of your stroller.
Other Factors To Consider
For the optimal safety of your baby, look for a stroller which has practical brakes, a wide base, a single footrest.
Aside from getting a stroller with all the best features, you should also keep in mind that the safety your stroller will provide for your baby also depends on the how you handle the stroller and how you supervise your child when they are in the stroller.
If you are able to get the stroller which has the best features for your baby, your baby will be kept as safe as possible. Also, if all guidelines and restrictions are followed, the stroller will be perfectly safe for the baby. Also, you may have to check out the 6 best double jogging strollers 2018 in order to be on top of your game.
Conclusion
Strollers provide parents a great way to move their baby around, while keeping them comfortable at the same time. The problem, however, is that the quality and safety featured offered by strollers defer greatly. Buying the wrong stroller can put a baby's life in danger and even contribute to a higher risk of injury. At the same time, it is vital for parents to consider that it is not only the quality of the stroller that counts, but also the way they handle the stroller – being reckless can lead to harmful consequences.
Author Bio
JOJO Yang is a writer from Check Pregnancy, her passion is providing helpful information for mommy and baby's health. More than just focus on basic knowledge about health, this website also focuses on how to establish a good parent-child relationship. You can also some find fun reviews and topics, just visit Check Pregnancy to see more.
You can check the new posts on their Facebook: @Checkpregnancy.com