Stock Up This Winter With The Newair 5 Cu. Ft. Mini Deep Chest Freezer. # Model: NFT050GN00,
Soon winter will be here, and if you're anything like me, you too tend to stock up on canned foods, juices, pastries, flu meds, household items, toiletries, and of course lots of meats. So, when I saw Newair had the perfect size 5 Cu. Ft. Mini Deep Chest Freezer Model: NFT050GN00, I was like YES…..I'll take it!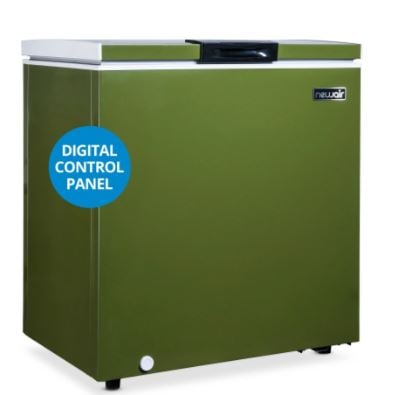 The Newair 5 Cu. Ft. Mini Deep Chest Freezer( Model: NFT050GN00,) is beyond spacious enough for me and my family and it has the perfect technology within to do just what I need, keeping my food fresh, frozen, and organized.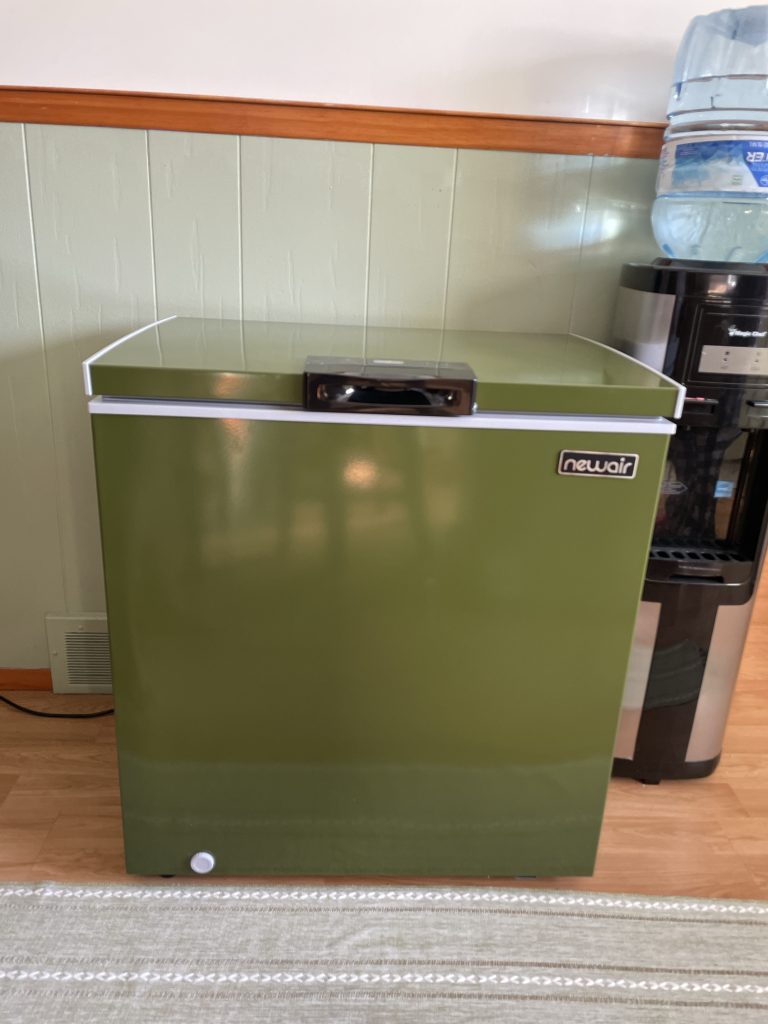 I have to say that this freezer is AMAZING! In particular, because of its 29.7 in., 5 cu. ft. excellent size, it can fit in any position, even tight locations, and it can still store a significant amount of food. The freezer door triggers an LED light, making it incredibly easy for you and your family to locate all of your food when you open the door, and it is very deep inside.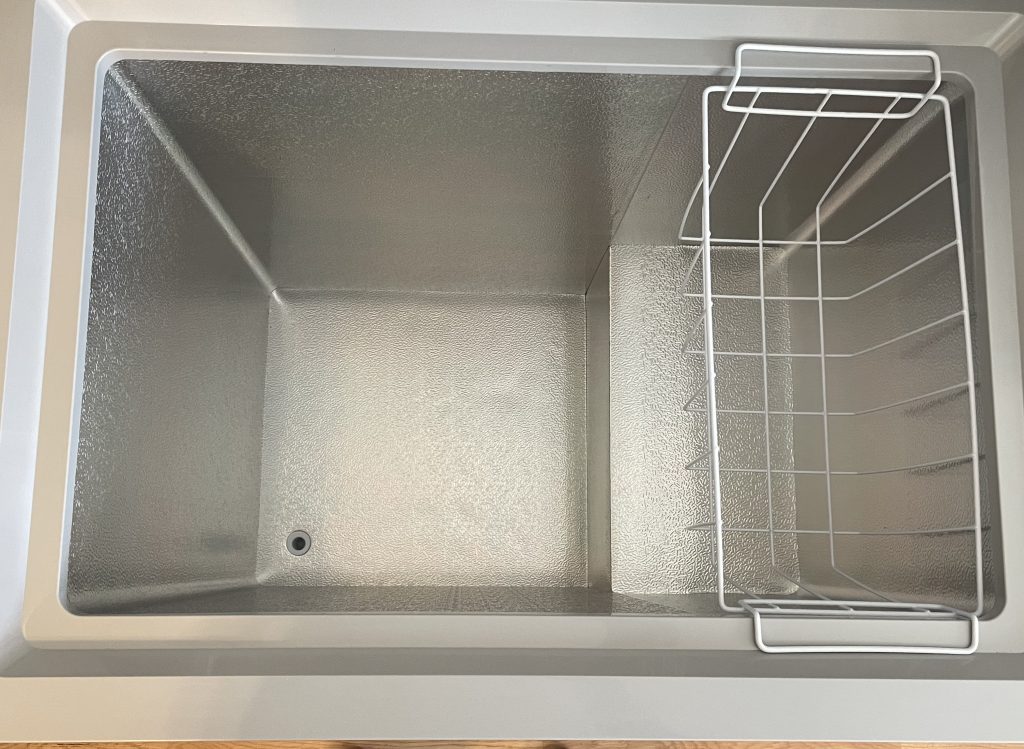 See how deep it is this makes filling it up with frozen meals a breeze. The removable storage basket is ideal for holding ice cream, popsicles, or any frozen treats and it keeps everything tidy.
I love the army green, and it matches my basement walls to the tee. The Newair 5 Cu. Ft. Mini Deep Chest Freezer took no time to freeze. The digital temperature control is a dream, to start. Without having to worry about any terrible freezer burn spoiling my priceless treats, I can effortlessly choose the ideal temperature to maintain my items at frozen temperature right at the very top of this freezer.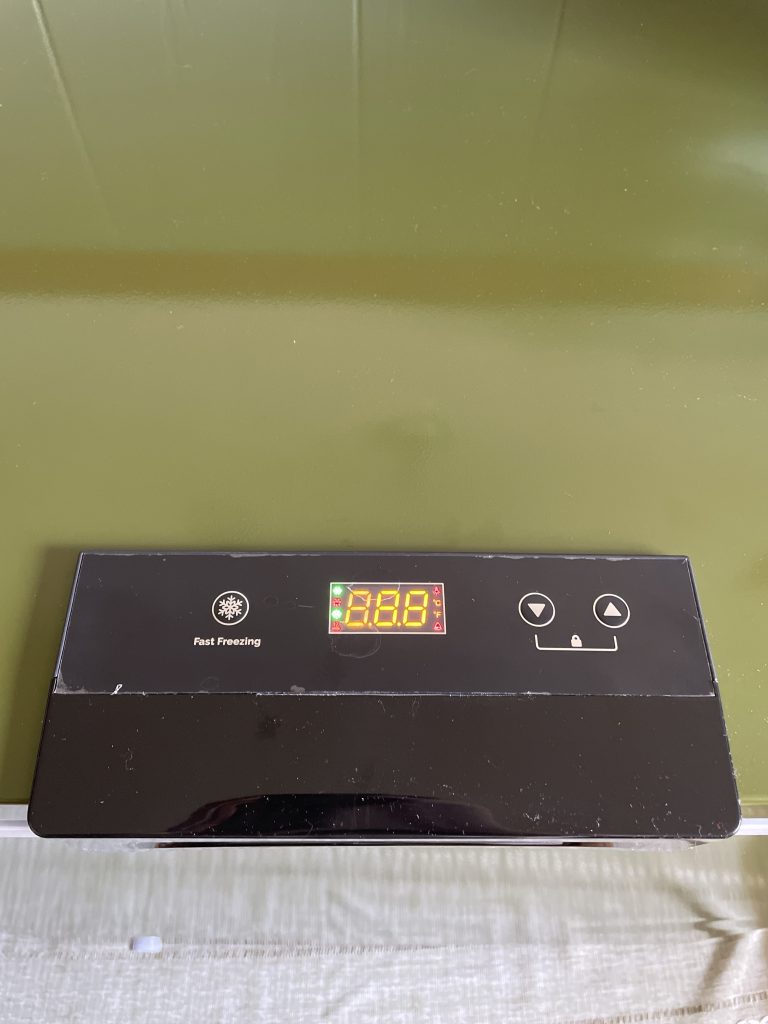 Speaking of freezing, my ice cream benefits greatly from the fast freeze mode. Everything suddenly becomes extremely cold and stays that way.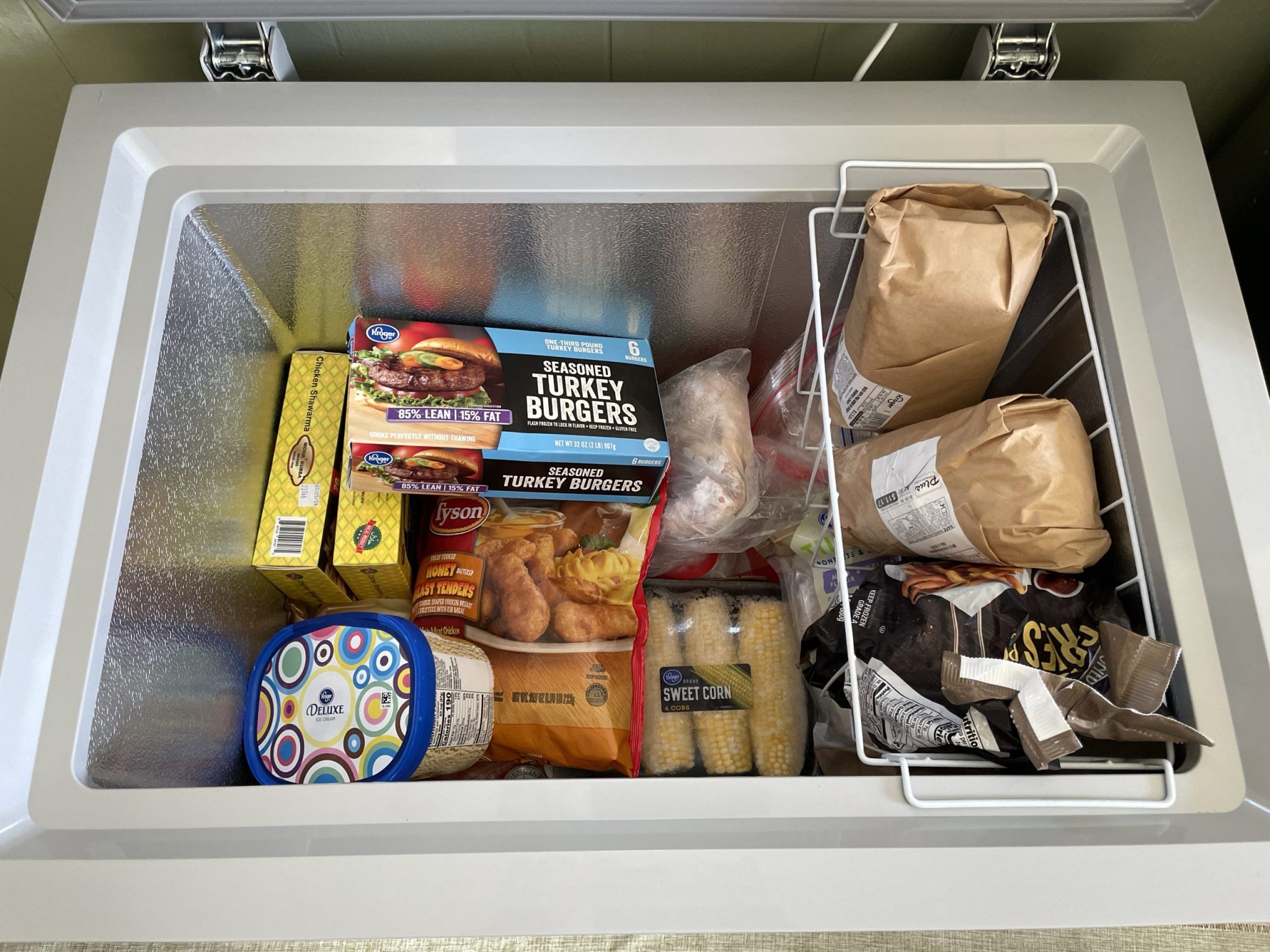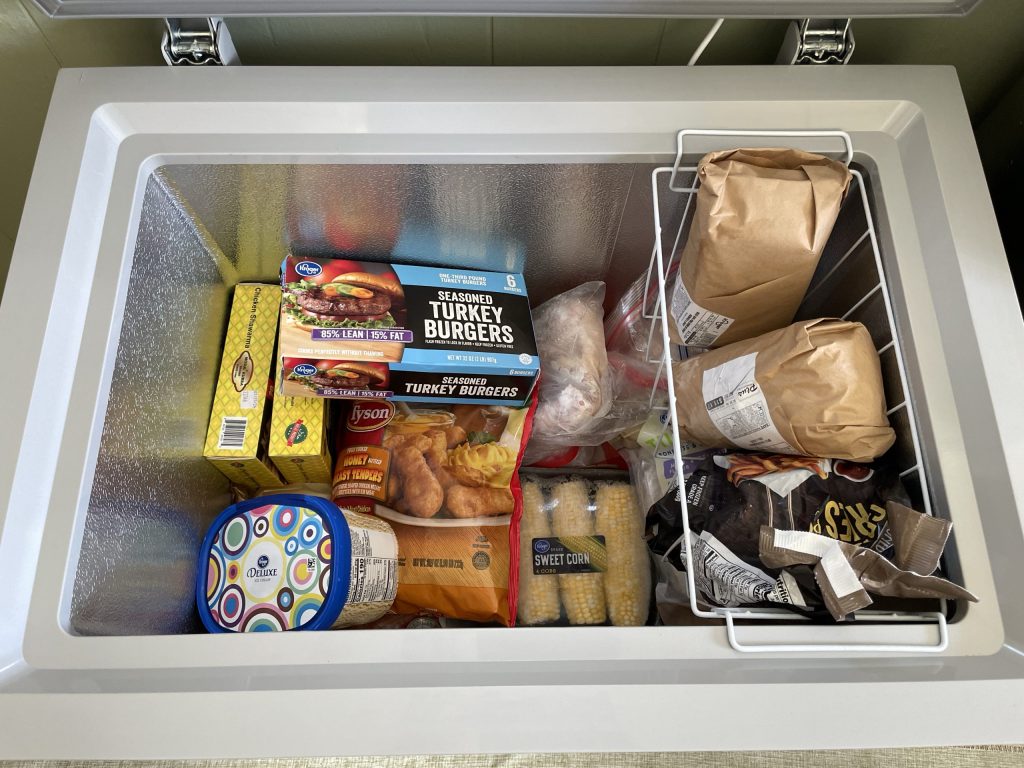 I particularly appreciate the stay-open lid feature because it makes balancing several grocery bags so much easier. Stop struggling with a hefty lid anymore! A good addition is the detachable storage basket, which lets me arrange everything properly. The self-diagnostic program, though, is the big surprise. It's like I have access to my own personal freezer technician to address any issues right in my home.
It immediately notifies me if anything goes wrong, preventing any potential catastrophes. Not to be overlooked is the door-activated LED light, which comes in handy when raiding the freezer at odd hours of the night.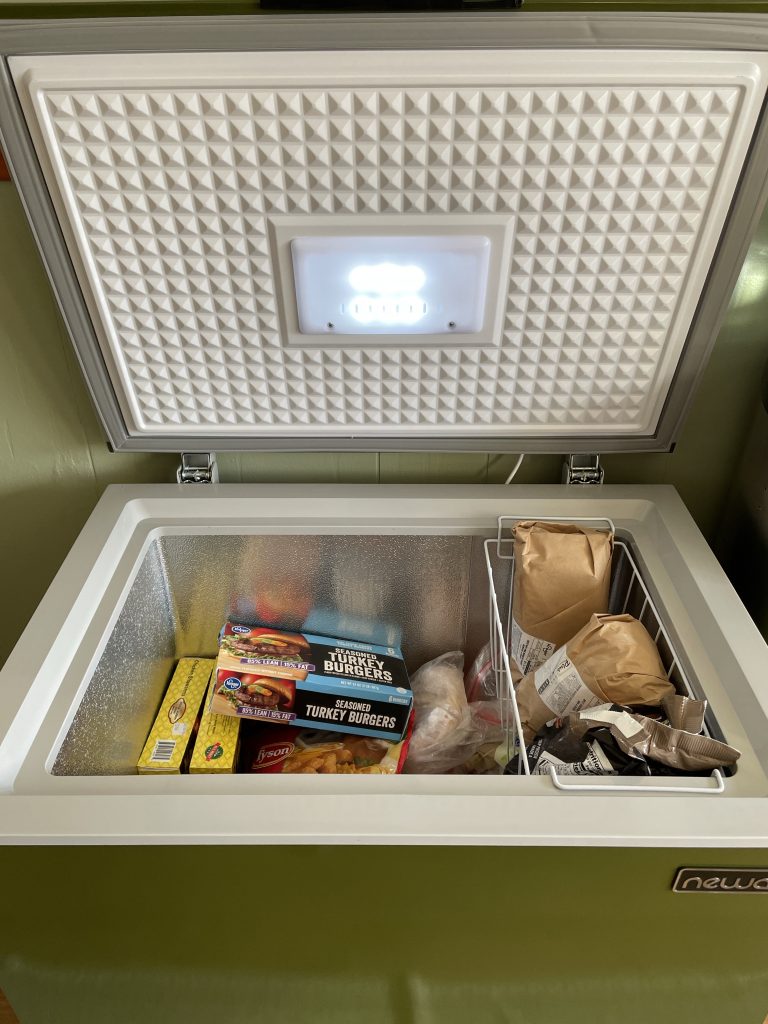 Overall, my freezer space has been saved by this Newair mini deep chest freezer Model: NFT050GN00. My food remains perfectly frozen because to its dependability and effectiveness.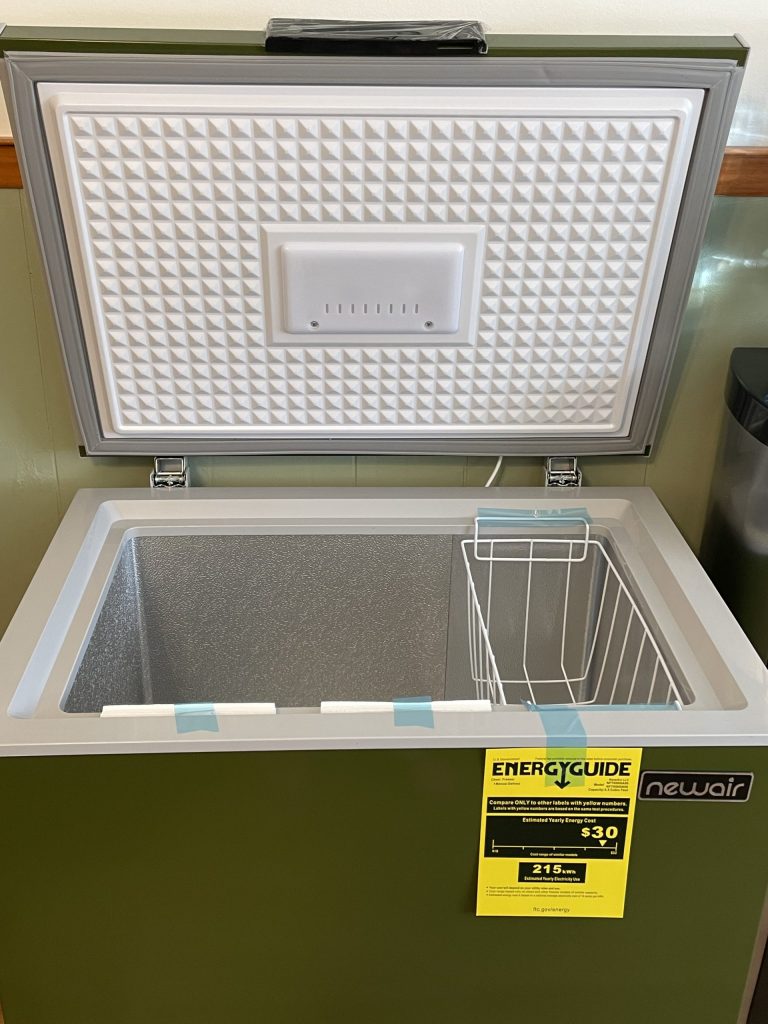 I have to admit that I genuinely adore this small freezer! I find the size to be quite useful because it can fit in small locations and still store a lot of food. I value how simple it is to locate all your food in one location even your "summer treats" stash. The digital temperature control is quite simple to operate, and I appreciate being able to quickly check the interior temperature to make sure everything is as cold as it should be.
It's normally difficult to get all the liquid and ice out of the bottoms of our freezers when we defrost them once a year, but I think the front drain stopper placed below this freezer will make the job a lot simpler.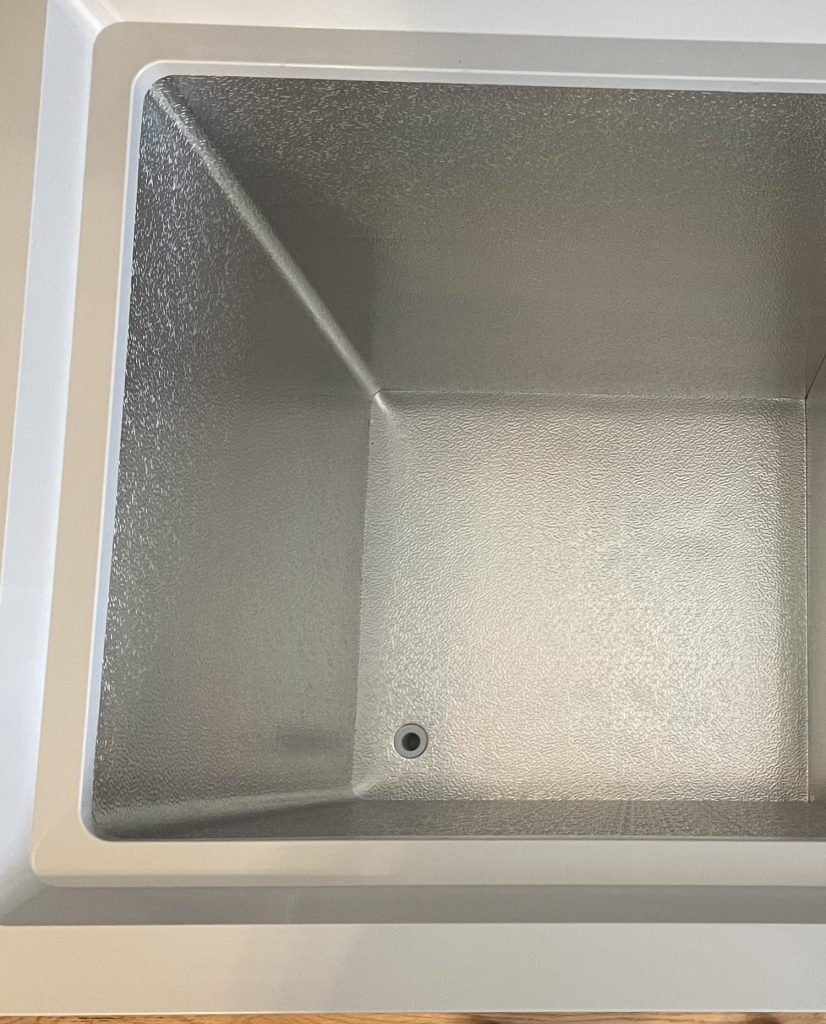 Additionally portable and lightweight, this freezer is simple to transfer. It does require some effort to open again right away because it seems to be susceptible to suction when the lid is closed, but after a few minutes, the pressure equalizes, and opening is simple.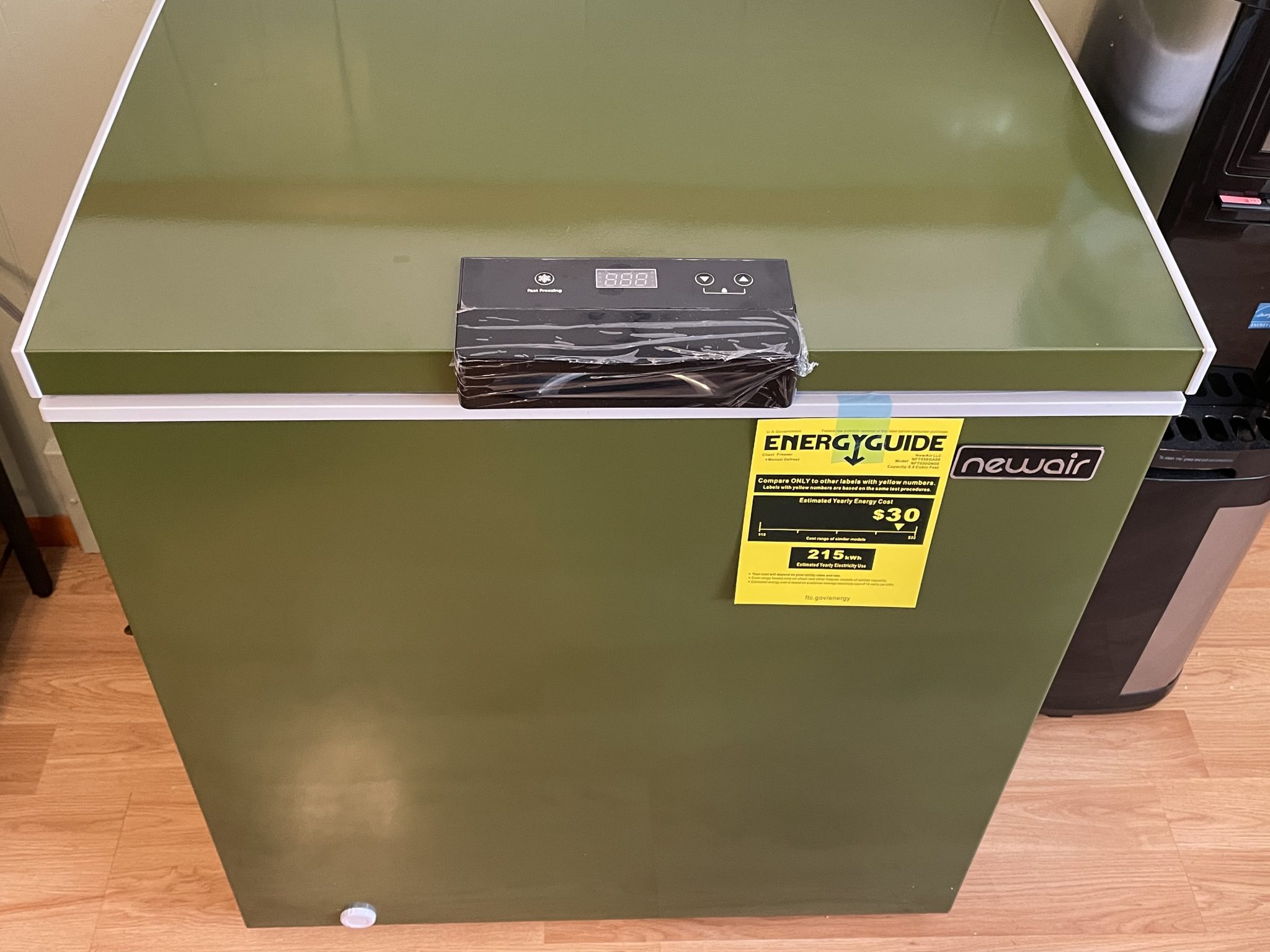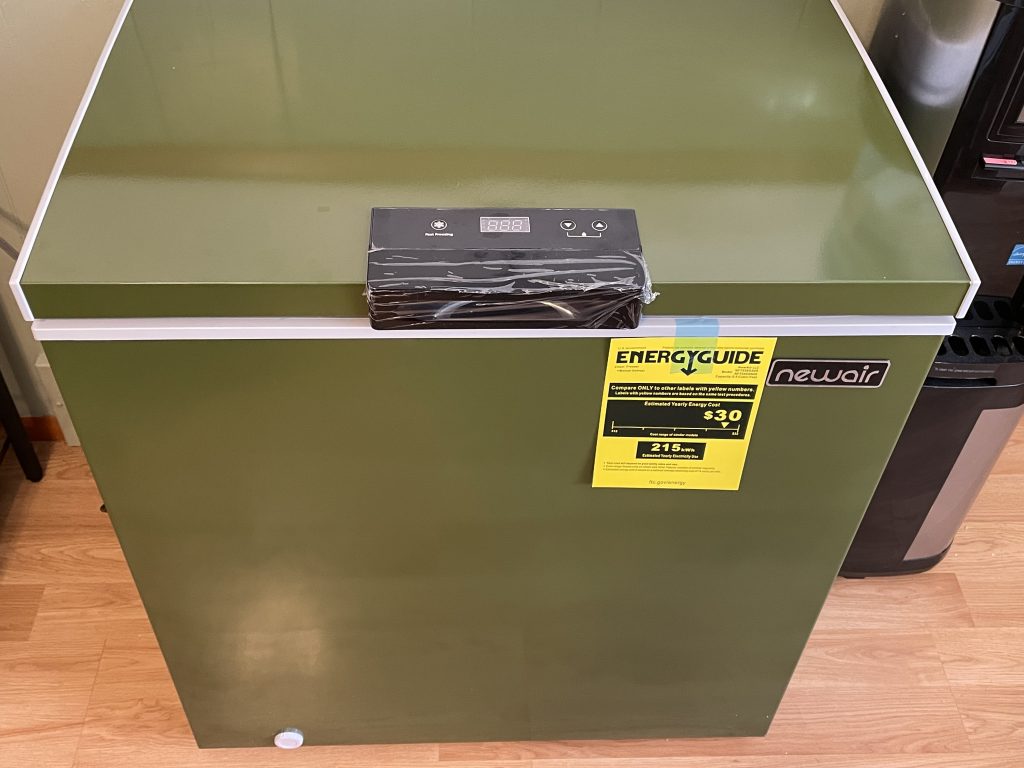 This garage-ready deep freezer in Cool Green looks great in your laundry room, game room, office, or bunker, regardless of where you put it or what type of meat you place within. Cleaning in between stock replenishments is simple thanks to the front-facing defrost drain. In any room, the silent compressor operates in silence. Get rid of your obsolete appliances and give your house or flat the much-needed modern upgrade today. Available in Green, Black and white.
Newair has also created a 10% discount code: NIGHT10
Don't forget to connect with them via social media: Facebook| Twitter| Instagram| and Pinterest to keep up with the latest about all products.
Disclosure: We were not compensated for this post. However, we did receive a product from the company, and I am disclosing this in accordance with the FTC guidelines.