STEM Toys make learning FUN! And what could be more fun than creating your very own robot? I have one grandson in particular who is crazy for anything that he can put together, code, and play with.  This is right up his alley.  I love giving STEM toys as I know that the recipients will learn and have fun at the same time. These are quality toys for girls and boys from age 8 and up.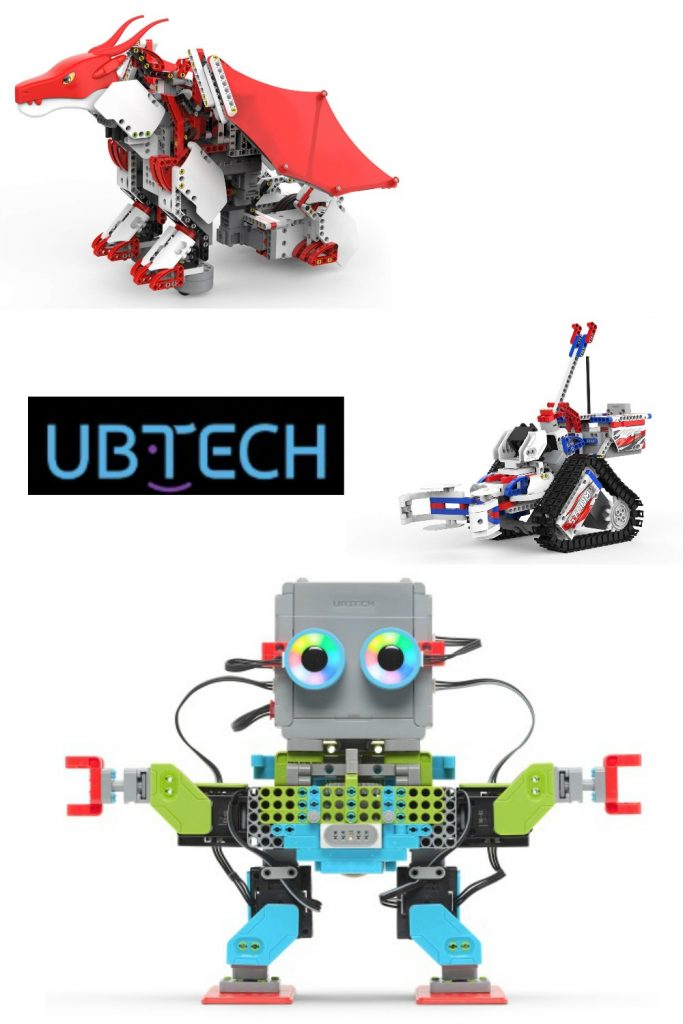 STEM Toys from UBTECH
"UBTECH Robotics is a global leader in intelligent humanoid robots. The company's interactive robots serve the public, accelerate STEM education for children and assist & entertain in the home. Integrating UBTECH robots into our daily lives enhances how we live, work, learn, and play."
"Build, code, and play with the upgraded UBTECH Jimu MeeBot 2.0 robot using snap together parts, six servo motors, newly added LED lights, color sensor, and updated gear movement system. Start the fun with easy 3D, 360° building instructions provided by the free Jimu app on your iPhone or iPad. From programming the LED lights to customized dance sequences, MeeBot 2.0 delivers an entertaining, interactive STEM learning experience."
New Just in Time for The Holidays
JIMU Robot Mythical Series: FireBot Kit – Harness the legendary magic of dragons with the Mythical Series: FireBot Kit. FireBot sparks kids' creativity and interest in STEM by allowing them to build, customize and code their very own dragon. Watch their imaginations soar as they program FireBot to growl, spin, flap its wings and blast its fiery red or icy blue LED flame. Available for $129.99 MSRP in Target stores and online at Target.com, amazon.com and

ub

trobot.com. 
JIMU Robot Competitive Series: ChampBot Kit  – Score the ultimate robotics kit with the Competitive Series: ChampBot Kit. The perfect introduction to competitive robotics, the ChampBot Kit puts the coolest

tech

at your fingertips to let you compete like a pro. Build one of three fun robot designs – ChampBot, BasketBot and ScoreBot – then put your coding skills to the test to help them navigate obstacles or even catapult a ball through a basketball hoop! Available for $129.99 MSRP in Target stores and online at Target.com, amazon.com and

ub

trobot.com. 
JIMU Robot MeeBot 2.0 – Build a dancing, entertaining humanoid robot with MeeBot 2.0, an Apple store exclusive. Bigger and smarter than ever before, MeeBot 2.0 is packed with

tech

nology – and personality! MeeBot 2.0 features a new gear system as well as new programmable

tech

including two LED "eyes" and a loadable color sensor that responds to the included color cards or other colorful objects to make your robot really move. Available exclusively at Apple retail stores for $129.99. "
Learn More, Follow, and Shop STEM Toys from UBTECH: Website | Facebook | Twitter | Instagram | Pinterest
Disclosure: Night Helper Blog did receive sample products from the companies to showcase in our Holiday Gift Guide. We're disclosing this in accordance with the FTC guidelines.