Steering Clear Of Trouble: Safety Tips For Drivers
Did you know that in the US alone, more than 2 million people are injured in car crashes every year? Sometimes, it's impossible to swerve trouble, but often, accidents occur as a result of human error. If you drive to work, or you're planning a summer road trip with the kids, it's essential to do everything possible to steer clear of problems. Here are some safety tips to bear in mind.
Being a better driver
How do you rate your driving skills? Would you say that you're a brilliant driver, or is there room for improvement? More than 90 percent of collisions are caused by mistakes. Next time you get behind the wheel and buckle up your belt, think about how you could be a better driver. Pay attention to speed restrictions, give other road users time and space, and always look before you pull out, turn or stop. Check your blind spot, as well as your mirrors, and avoid drink driving at all costs. Focus on the road ahead. Distracted driving is one of the most common causes of injuries on the roads. If you're checking your phone or messing around with the sat nav, you're not looking at what's going on around you, and this means that you may fail to spot hazards. The landscape can change in an instant, and you need to be ready to react at all times. Try and preempt dangers and read the road. Even if you're a fantastic driver, there may be hazards you can't control, such as pedestrians, unpredictable weather conditions, animals and other drivers. If you're injured by another driver, and you weren't at fault, you have the right to make a claim. If you're keen to pursue this avenue, it pays to search for an attorney with true concern about the justice with your car accident case. Read client testimonials and look for a firm with experience in this area. Even if you think you're a good driver, there's a chance that you could do better.
Investing in safety features
Modern cars are very different to those of old. Today, many cars come packed with additional safety features, which are designed to reduce the risk of severe injuries. If you're worried about staying safe on the roads, and you're hunting for a new car, check safety records and keep your eyes peeled for features like blind spot detection, airbags, assisted parking, collision warning systems and adaptive headlights. These mod cons won't prevent every accident, but they could help to lower the risk of collisions and subsequent injuries. If you're not familiar with the latest gadgets, and you're visiting showrooms, don't hesitate to ask questions and find out more.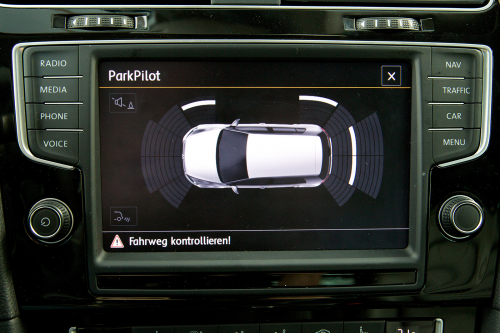 Millions of us drive on a daily basis without encountering any issues at all, but there's no doubt that traveling on the roads can be dangerous. If you're keen to improve your driving skills and lower your risk of being involved in a car crash, take these simple tips on board.