BaByliss Professional Electric Ceramic Ionic Hot Rollers!
I was not compensated for this post, however I did receive a product sample from Flat Iron Expert, all opinions expressed in this post are 100% my own.
There is nothing like finding a great online Beauty shop! Well I found one that I truly love. Flat Iron Expert is one cool beauty shop that has everything ladies need to doll up their hair. Professional Styling Tools for every texture of hair.
I always like to find products that makes my clients hair healthy, shinny and glamorous, for everyone women knows our hair is an important part too. I have worked with Flat Iron Expert in the past and have always been pleased with their selection of styling tools.
So after I reached out to Flat Iron Experts again seeking to have the opportunity to try their BaByliss Ceramic Hot Rollers.
Now I wanted to try the BaByliss Pro hair setting hot rollers just to inform my clients that sometimes it is good to step away from flat/curling ironing your hair constantly. Even though we know flat irons are quick and easy we still need to decrease the use of heat.
Sometimes to much heat on your hair can damage the hair and leave it dry and make it limp. So why not go another route in trying to curl your hair.
With the BaByliss Ceramic Hot Rollers you can set your hair and still have that fullness and luxurious look. The best part about the Babyliss Ceramic Hot Rollers is you can use them on wet or dry hair.
So I decided to pull the hot rollers setting kit out and try it on my daughters hair. Now keep in mind there are a variety of sizes to use, whether your hair is short or long the kit has the right sizes.
I plugged the BaByliss Ceramic Hot Rollers into the socket and within minutes they were hot. You must keep the lid closed so the heat can stay trapped in. I waited until I felt they were hot enough then I started rolling my daughter's hair; let me just inform you they are very hot when you touch them.
I let them stay in her head for about five minutes or so. Once I removed them this is what her hair look like afterwards.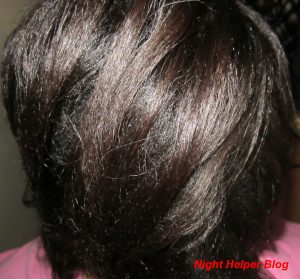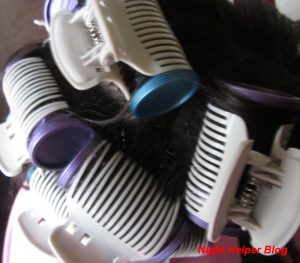 It was pretty and had a look of a layers, as we say in the hair industry. It was full and laid so nicely on her shoulders plus it looks shinny and healthy.
So I would have to say thumbs up to BaByliss Ceramic Hot Rollers. Next time I will let them stay in much longer to get a more curly effect.
Here is more information about the  Babyliss Professional Electric Ceramic Ionic Hot Roller:
Ion generator has dual ports Ceramic is infused into the rollers 30 rollers in assorted sizes: 8 jumbo, 8 large, 8 medium, 6 small
2 temperature settings: High, Low
15 Butterfly clips with storage pouch
Vertical split cover opens in a compact manner
Can be used on dry or slightly damp hair
The cool-touch roller tips allow easy removal
Built-in collapsible stand saves space for smaller work surfaces and positions the rollers for comfortable access.
The spikes on each roller ensures that hair curls evenly, without tangles
Indicator light
The ceramic material is infused into the rollers and the ion generators are found on both sides of the heating unit.
CERAMIC technology ensures better temperature control, generates far-infrared heat and emits negative ions, which seal the hair cuticle and further enhance the wellness of the hair.
Instant heat technology saves time.
AC 110V 60Hz for use in USA/Canada
One-year limited warranty
Head over to the Flat Iron Expert today to see all their wonderful selection of hair styling tools and while your there order your BaByliss Ceramic Hot Rollers.
Connect with them on Facebook, Twitter to keep up with their latest products.
Thanks again Flat Iron Expert, you have left me with a *smile*!