Ski Holidays in Italy – Your Ultimate Guide
Over the past few years, European countries especially Italy has earned incomparable reputation and fame which has persistently been inspiring skiers from around the globe. This is basically due to the state-of-the-art architecture, breathtaking scenery, pleasant weather and most importantly the friendly attitude of locals towards the visitors.
For those who haven't had the chance to indulge into the real skiing experience, now is the right time to get fascinated by the Italian hospitality and mouthwatering Italian food in a soothing skiing environment. Get a hint from this post to make your stay in Italy more memorable than ever before.
How to Prepare?
From choosing the right gears to toiletries and medicines, there is a lot to consider before you plan a ski holiday for your family in Italy. First things first, make sure to visit your doctor to get yourself checked for the trip. Store all prescribed medicines in a separate bag.
The role of location is also crucial for a number of reasons. For instance, the Italian resorts are more affordable and secure and are preferred by professional skiers and families. Once you have decided your destination, it's time now to evaluate the equipment before you start your trip.
Select the right-sized bag for yourself. If you're travelling alone, you can have a small bag along with a handy backpack that you can use while skiing. Similarly, a medium-sized bag with separate backpacks for men and women if you have planned your trip with a family.
What to Pack?
There is a huge range of articles to consider when packing for a ski holiday in Italy. But, we would suggest you to opt for minimalist approach and travel light. This way, you would not be needed to carry a lot of stuff with you and you can have some free space that you can use to bring gifts and souvenirs for your friends and family. The below-listed essentials will contribute to a real stress-free skiing holiday:
Ski jacket (wear your heavy ski jacket on flight to save space)
A pair of comfortable and warm ski boots
A pair of trousers, jumpers and a few tees
Socks and undergarments (one pair for everyday + 1 spare)
Ski base layer (2 pairs)
Toiletries (must include toothpaste/tooth brush/deodorant/medicines)
A pair of boots
Laundry bag
Your phone/charger/headphones
Universal power adapter
How to Get There?
The most skiable landscape and the best opportunities are situated in Dolomites, where you can find over 1,200kms of skiing paths. Whichever terrain you select, you'll be rewarded by captivating surroundings and eye-catching sceneries. You'll find hundreds of things to do there and the best part is the overall cost of your trip will be lower than the resorts located in Switzerland or any other European skiing region.
The Best Time to Go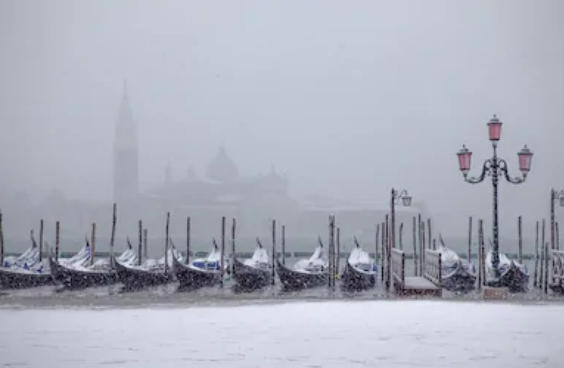 Most of the Italian ski resorts operate from November till April. Make sure you pick the right time for your vacations with plenty of snow to get the most out of your skiing experience. Keep in mind, prices shoot up during festive seasons and vacations so avoid planning holidays during that time.
Final Words
Expanding from the Alps to Dolomites, Italy is blessed with hundreds of premium ski resorts. These options are not only affordable but also offer great value for money in terms of food and shopping. So, if you've been really looking forward to visit your dream ski destination, then Italian ski resorts is a place to be. The rich heritage and colorful culture along with remarkable scenery with powdery slopes makes Italy worth the trip.
Happy Travelling…