Simple Secrets To A More Worldly Home.
One of the most alluring, exciting, breathtaking and mesmeric trends to grab our attention recently is worldly décor. A lot of trends want to embrace this idea of sophistication, but most of them miss the mark. They end up being cold, minimalistic, and snobbish or lost in luxury. But not homes that embrace this idea of being more worldly; these homes hit sophistication in a way that no other trend can, and that is because the luxury aspect is replaced by a sense of adventure and exploration and dare we say experience.
However, making your home sparkle with the kind of wanderlust that has you imagining what it would be like to skip through a far off bazaar or distant locale takes a little bit of craft. It is bringing your favorite corners of the world into your home in a way that isn't too overwhelming and yet not too out of place either. It is a balancing act; a combination of functionality, personality, color, and vagabond exploit.
Please keep reading to hear our advice on how you can achieve this travel-inspired look into your own home, no matter the architecture or size.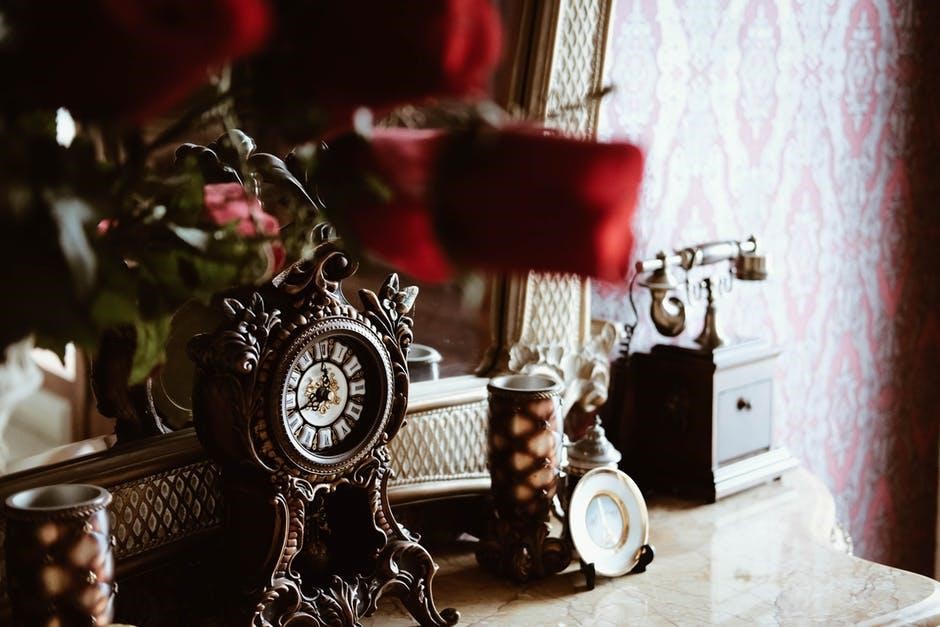 Your Home Is A Canvas You Can Never Stop Painting
That is a rule that you need to remember and embrace. Every trip a person goes on changes them a bit, and your home needs to be a reflection of that evolution. Every time you go on a new trip, you are likely going to pick up another little trinket, another piece of treasure, another tangible memory, and that is exactly why you need to see your home as a work in progress and never a finished piece. The great thing about this is you'll never get bored, just like when you travel. Of course, you don't need to head off to deepest, darkest Peru in order to bring something back. If you see a little piece of Aztec decor as you are wandering about another local homeware store, pick it up and add it to your home. The aim of the game is worldliness, and that means picking up pieces that celebrate different cultures, textures, colors, shapes and everything else.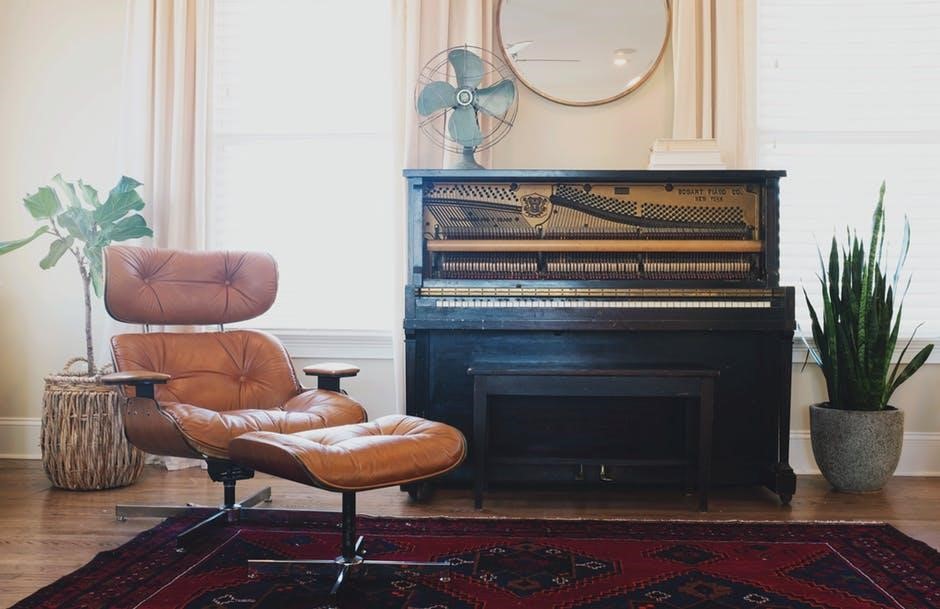 Bring Your Rooms To Life When Possible
Homes that have successfully achieved the worldly look always manage to make their rooms come to life a little bit more. They have pieces that seem to grab our attention in some way or another, whether it be through sound, touch, smell or simply being alive. That is something you need to adopt. An old grandfather clock ticking away in the corner can resemble Imperial India as much as it can old England. A vase full of fresh loose orchid blooms sat on the coffee table in your living room can give you that Hawaiian feel you never want to let go of. Filling your floor with a giant, faux, cut-out animal skin is a great way to capture the essence of a distant land, both through sight and touch. Scented candles and pretty diffusers are other little things that can leave truly huge impressions. Even statement pieces, like having a wooden elephant in the corner or an exotic bird sat on a bookcase can work absolute wonders. All of these things bring a room to life that little bit more, and that is what every travel-inspired place hopes to do.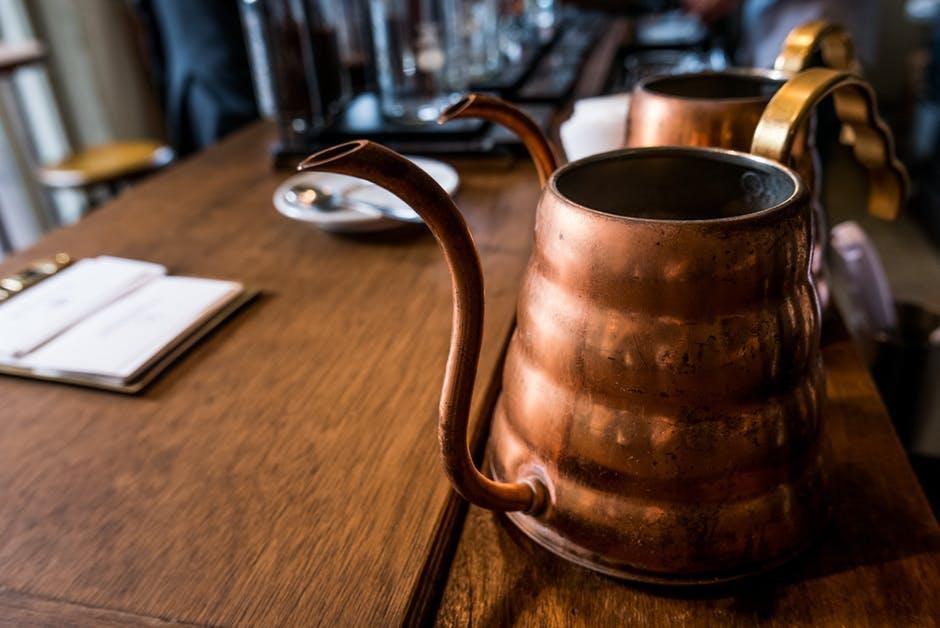 Making Your Functional Kitchen More Travel-Inspired
The most obvious place to do this is the kitchen. It is one of the few rooms in a house that has a standout function and yet a room so used that it needs to embrace beauty as well. That is why it is so worth investing in quality kitchenware. It is a big trend at the moment – copper pots and pans and utensils of every sort – and that is because they don't just allow you to cook up recipes inspired by other cultures, they also look like pieces of art when they hang from the wall. But don't just stop at the copper. Embrace any symbolic kitchenware you can. Cast iron stoves and hanging pots, hand painted coffee mugs, wine decanters, cutlery, and crockery.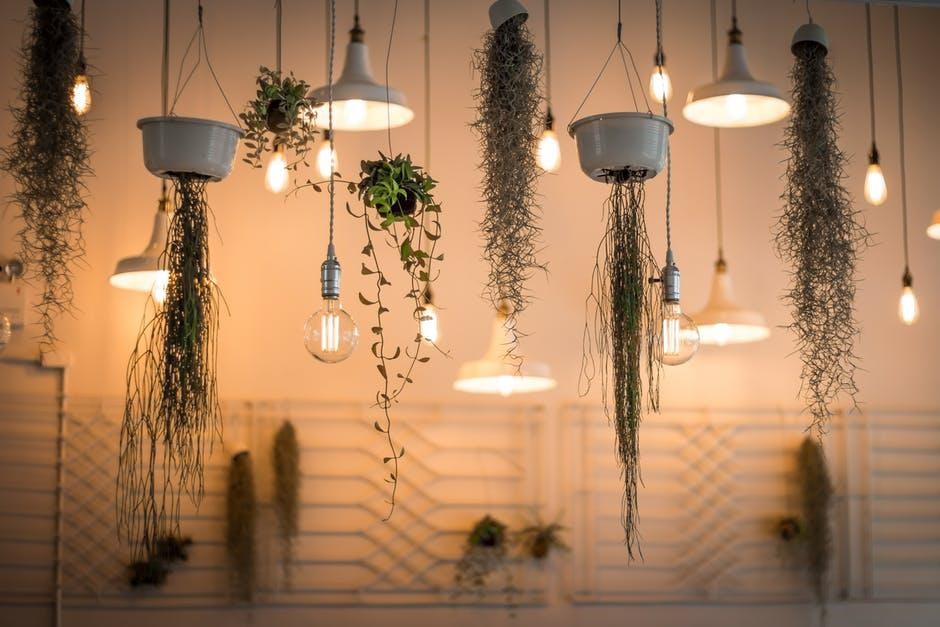 Your Biggest Chance Lies In The Lighting
You can draw a person's eye with the lighting option you use. Big lamps on coffee tables, floor standing spotlights, delicately engraved chandeliers – all of these create a collaboration between that polished look of sophistication and the eccentric style of world décor. What's more, worldly fixtures don't have to cost a foot and finger to get your hands on. Of course, it isn't just about the fixtures themselves. Yes, having a chandelier made out of old pearl necklaces and big Moroccan inspired gold-based lamp work wonders when it comes to adding to the décor, but what they light up is just as important. We all have little trinkets that exude worldly sophistication and that is what you want to highlight. It could be a stack of old leather suitcases, or a bookcase full of travel stories, or even your open-rail-wardrobe that is full of clothes you've collected from your travels. Highlighting these can have a mesmeric effect.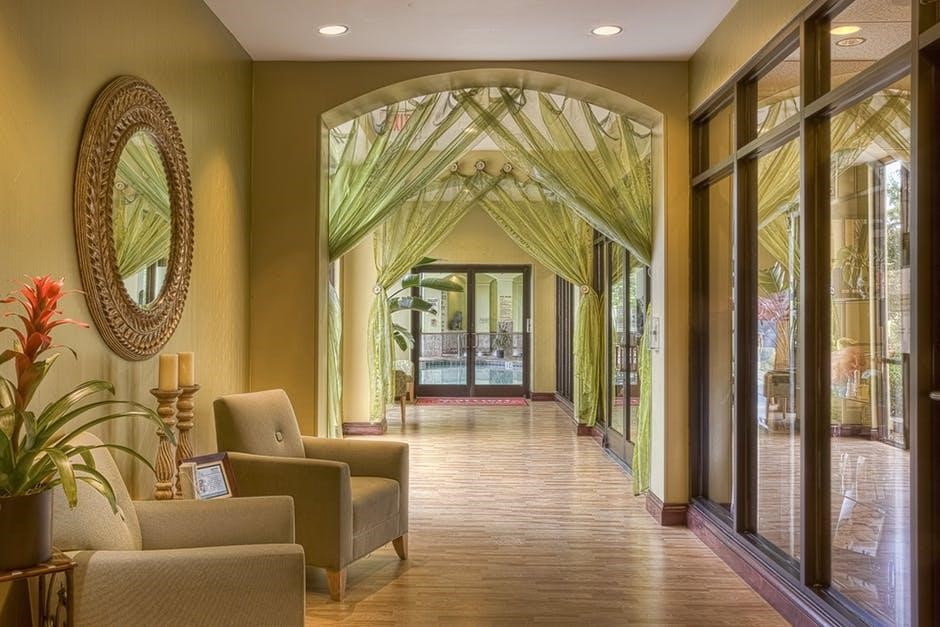 Image source
Textures Can Be Everything
The colorful thick-thread cushions you place on your chairs, the Aztec rugs you lay on the floor, and the bits of sheepskin you fold over the back of your dining room chairs; they all add to the overall feel. But it isn't just about what textures you choose. It is also about what you do with them and where you choose to put them. We in the west use curtains for one thing and one thing only, window-dressing. But by using curtains elsewhere, wow, you can really add some drama. Having a velvet curtain over an end wall can add a seriously amazing effect, and allow you to have a hidden storage area (always useful if you live somewhere small). Having a white net around your bed fit for a Queen is another amazing texture to add that will ooze adventure like no other. Basically, texture works wonders. It is one of the best ways to bring that worldly vibe into your home. It is just a matter of knowing how to be clever with it.