Send Your Student Back to School with The Map Messenger Bags from the NYC Subway. @NYCSubwayLine
Now that Lex is back in college the first thing I thought about was making her commute a little less stressful in every way. Even though she only have a few classes a week she still needs to have everything in order from transportation, to books, to backpacks and more.
Somedays her book load is heavier and that's when she uses her backpack but then there are days her book load is very light and that's when she likes to use her messenger bag.
So, when I saw the Map Messenger Bags from the NYC Subway line company I knew right off this would be a great bag for Lex to head back to school with.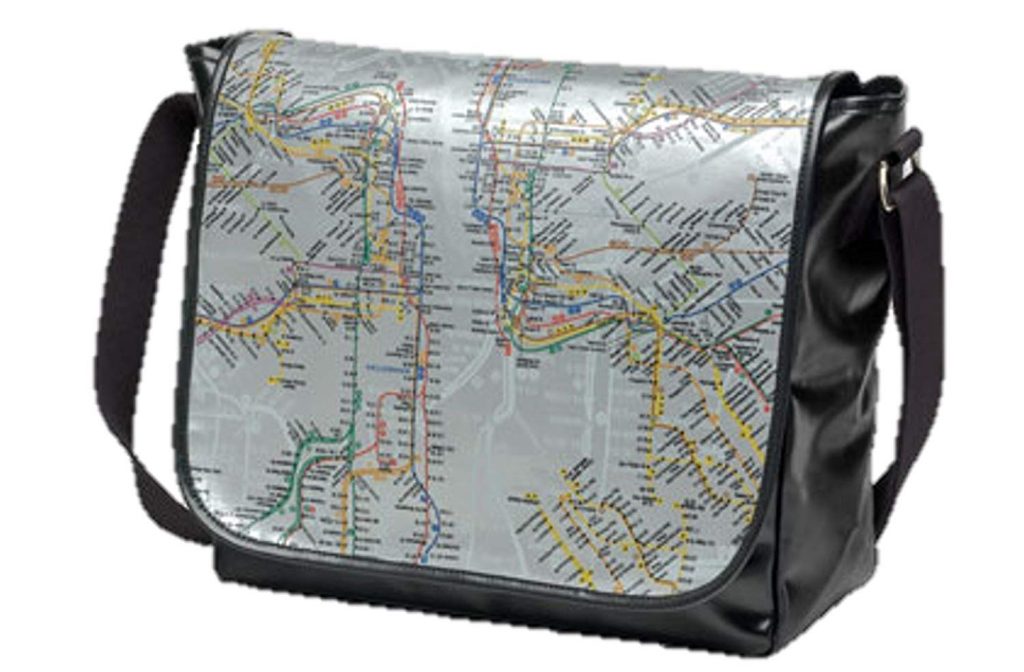 Now messenger bags in my opinion are great for being able to grab whatever you need quickly while you're on the go. The unique NYC Subway Line Messenger Bags is one of those bags that lets you do just that and more! They are roomy enough to get you through a long day and as you see above the bag is decorated with the NYC Subway Map.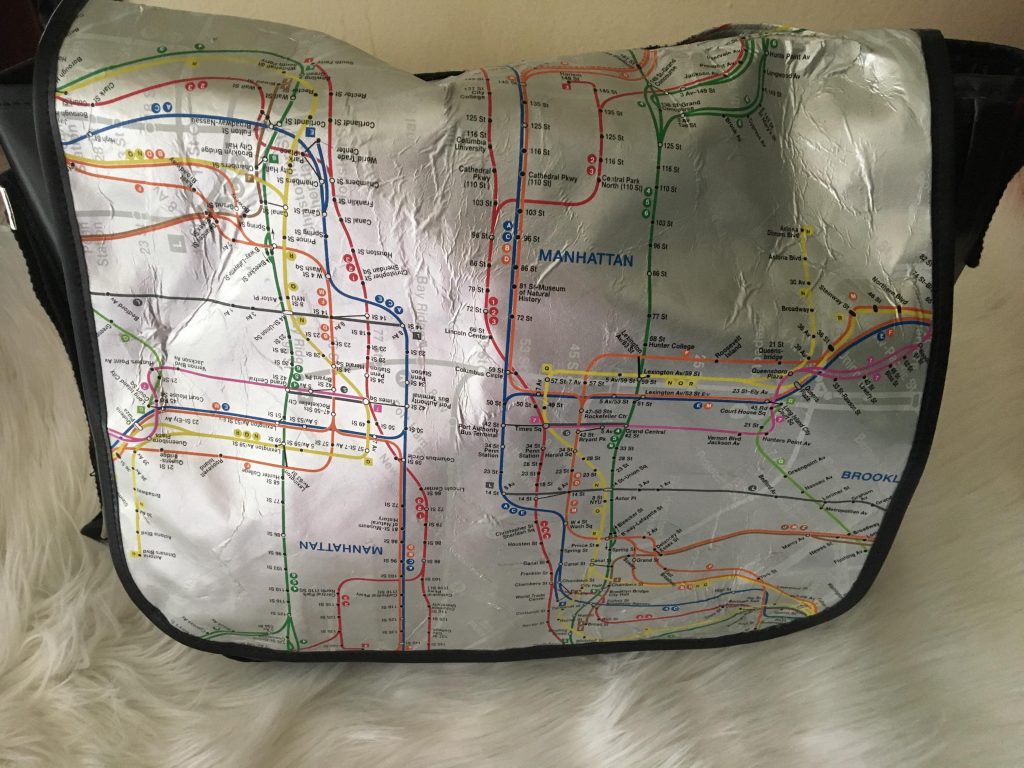 These Silver Map with Black Trim NYC Subway Line Map Messenger Bags are imprinted with a Full-Color Subway Map on the outside, and One-Color Map on the inside.
They're perfect for your laptop, books, papers, or even snacks. They have a Velcro closure under the flap, front zipper pocket, an adjustable shoulder strap that can be worn over shoulder or across the body. Slip-in pocket on the back with velcro closure & a hidden fare card or ID card pocket underneath. The inside is wide enough to carry your laptop, books, folders, headphones, and other accessories easily.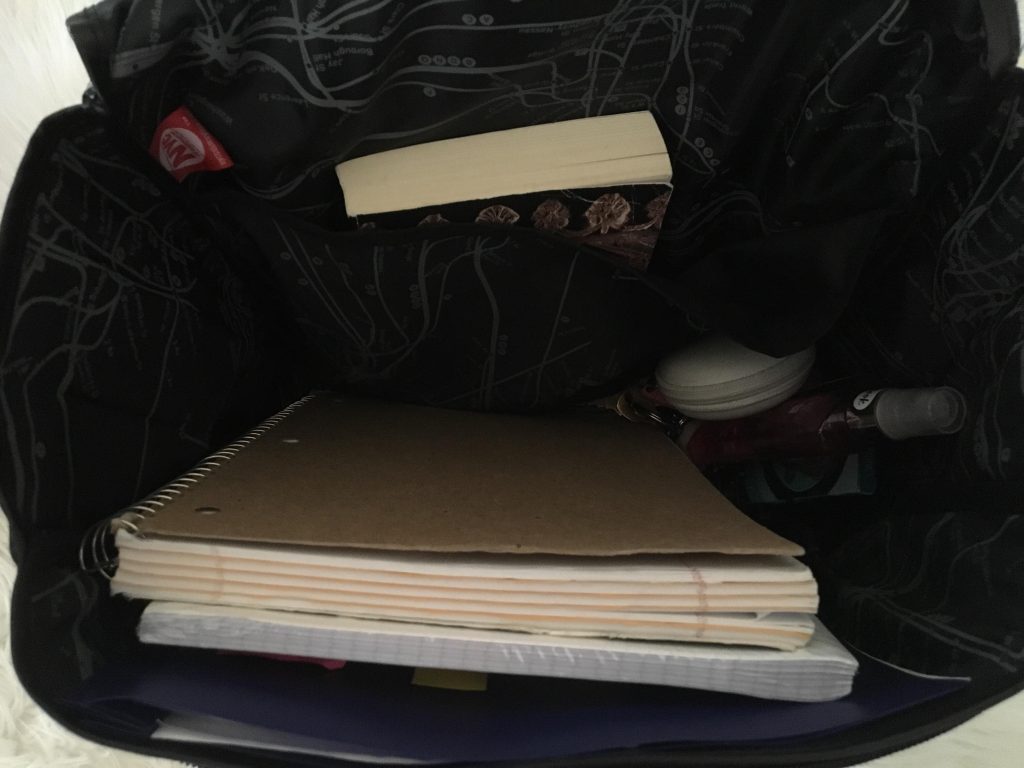 You will also see a gray on black map lining inside. On the back Lex was able to add another school book comfortably to one of the back pockets.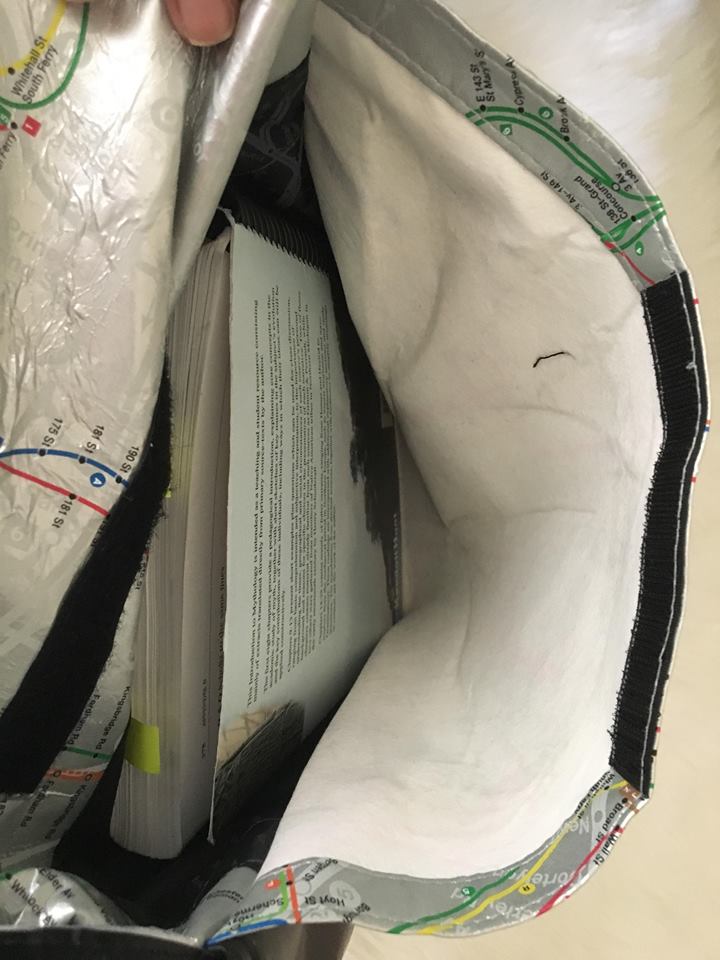 She was also able to add a few snacks for those long class days. The dimensions of the messenger bag are as follows: 13″ L x 5″ W x12 " H. One thing I will say is this is a great functional messenger bag but, I would definitely watch the number of items you load into your bag because too many items will mess up the NYC map design.
The NYC Subway Line Map Messenger Bags are made of Vegan leather and retails for $33.99 and is also available in Gold and Beige.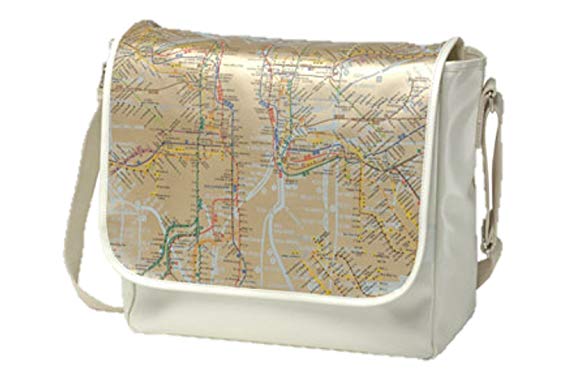 Overall, I think this is such a unique messenger bag and it's perfect for your back to school student. They can not only carry what they need but also have a conversational piece that everyone will be talking about. I know my Lex is very happy with her NYC messenger bag!!!
Check out the messenger bag via NYC Subway line and don't forget to check out their socials Facebook | Twitter | Instagram| to keep up with the latest.
Disclosure: Disclosure: I was not compensated for this post. However, I did receive a product from the company and the opinions expressed in this post are 100% my own. I am disclosing this in accordance with the FTC guidelines.