Why Refreshing Your Old Furniture Could Be The Project You've Been Looking For.
Most of us are pretty busy people. But we still enjoy making the most of our leisure time. If you're looking for hobby or project ideas right now, there are plenty to choose from. And home décor projects could be just the thing for you. They're ideal because you can decide how big a project you're willing to take on. You can also work at your own pace. And best of all, you can pick up some new skills and ideas along the way. It's a very creative and therapeutic way of spending your free time.
If some of your old furniture is looking past its prime, why not select a piece to revamp? You may choose something simple like refreshing the look of the furniture. Or you may be up for the challenge of making something new out of an old cabinet. There are lots of ways you can reuse and restyle your old tables, cabinets, and sofas. Here are just a few projects you could take on:
Bedside Cabinet
Most of us spend quite a lot of money making our bedrooms into beautiful and restful places. Over time, some of the furniture can start to look a little worn. It may not even match the rest of the room anymore. Colors and styles change with the seasons. If you're looking for an easy and fun project to take on, why not revamp your bedside cabinets?
Start by taking the old paint or varnish off. You may want to see if these products can help remove latex paints previously used on your cabinet. Once you're down to the bare wood, it's time to consider the color and finish you want. Patterns can create a bit more energy and style in the room. You can paint these in if you have a steady hand. Alternatively, why not use a decal sticker to create the look you want? You could even repeat these on the wall to create a great style.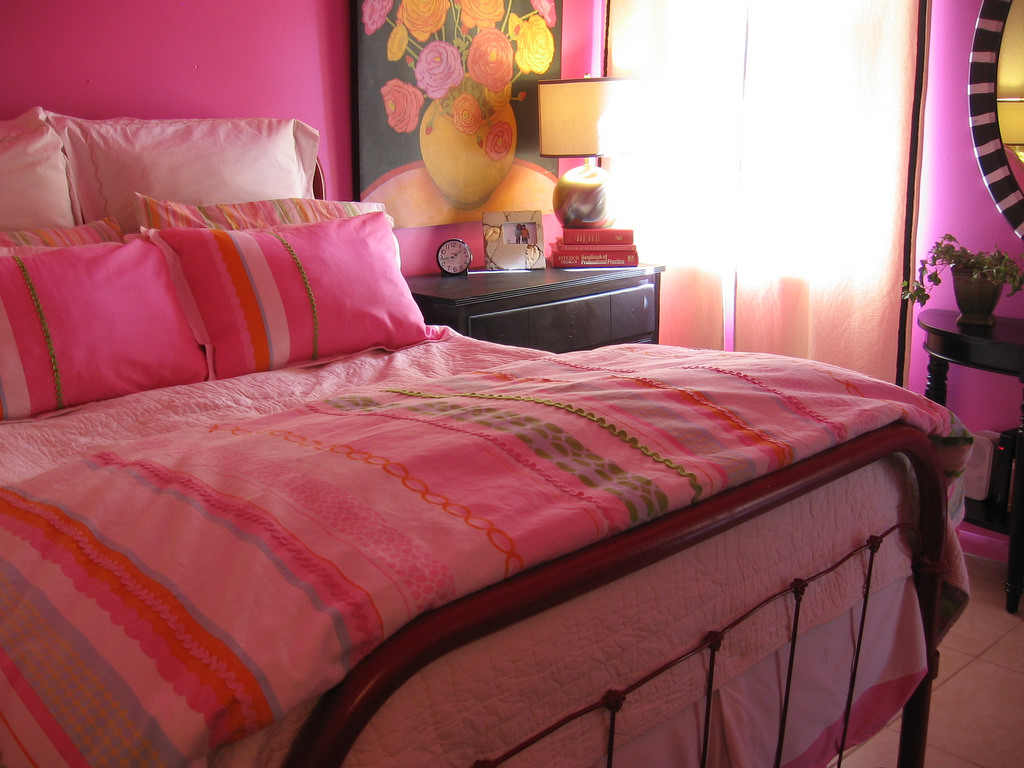 Matt or gloss paints work well, but be sure to pick products that are designed for wood furniture. Of course, there is always the option of a natural look. A simple varnish in a deep or tinted color could be perfect for the bedroom. It's best to work out in the yard or garage. Fumes may not be harmful, but they can be a bit smelly for a while. Your work will dry quicker too, and you're less likely to spill on the rug or floor.
Sofa
There are several good retailers offering complete sofa cover sets. Some will even bespoke create one for you. Of course, if you're handy with the sewing machine or a needle and thread, there is nothing stopping you completely recovering your sofa. Don't just go for colors that fit your current color palette. Think about the texture of the fabric too. How about some vibrant patterns to jazz up the room?
Throws are the simplest way to restyle your sofa. You can use very luxurious fabrics to create your throw. You might want to duplicate this fabric for your cushion covers too. Recovering a factory-made sofa is a big project, and usually unnecessary. Instead, leave the old covers on and simply create a new covering. This could be a throw, or you may choose a machine-washable sofa 'skin' that you can clean or swap out at whim.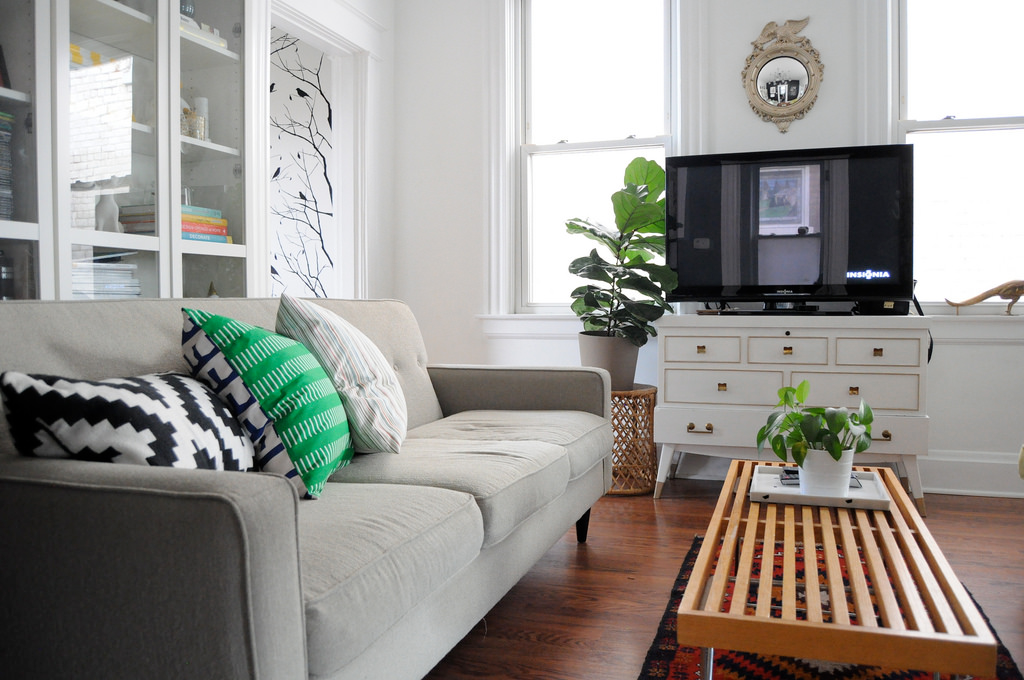 If you've always fancied a footstool for your sofa, why not create one? You can pick up second-hand footstools from most good preloved furniture stores. Now all you need to do is find a large amount of material to cover your sofa and the footstool. Some older footstools need a little extra padding. Pick fire-resistant furniture foam and cut it to size. You'll need to unpick the old staples for the original fabric. Clear out the old foam and coverings. Now use a staple gun to cover your new foam, creating the perfect footstool for your room.
Coffee Table
An old coffee table may be handy, but it might not look as great as you want. Don't be afraid to take the legs off with a screwdriver and reshape the top with a saw. You could make it into a smaller square shape, or use a template for an oval. Paint the top and the legs before putting it all back together. This creates a better finish. You may need to use a hand drill to create new holes for the leg screws. You can even shorten the legs to suit.
Repurposing furniture, or redesigning it can be a really fun project to take on. A few sketches or photos can help with your creativity. What will you restyle this summer?