Real Healthy Habits from Pro Athletes
Professional athletes often inspire more than admiration at their physical prowess; whether watching a game at a stadium or catching up later via the highlight reel, we've all wondered exactly how an athlete pulled off a certain gravity-defying move. Alongside this, we can all catch ourselves wondering how athletes maintain their mind boggling physiques in the first place.
Whether biking the Tour de France or lacing up their cleats for the Super Bowl, professional athletes spend countless hours with consultants and training specialists in order to perfect their training and wellness regime.
Not only do pro athletes invest in their health as a literal career move, but they've also specialized their routines according to sport and body type. After all, a baseball or softball player is going to be concerned with technical hand-eye coordination, while an Olympic swimmer will seek to minimize the possibility of muscle cramping.
Read below to hear the top health and fitness advice from athletes across all major sports.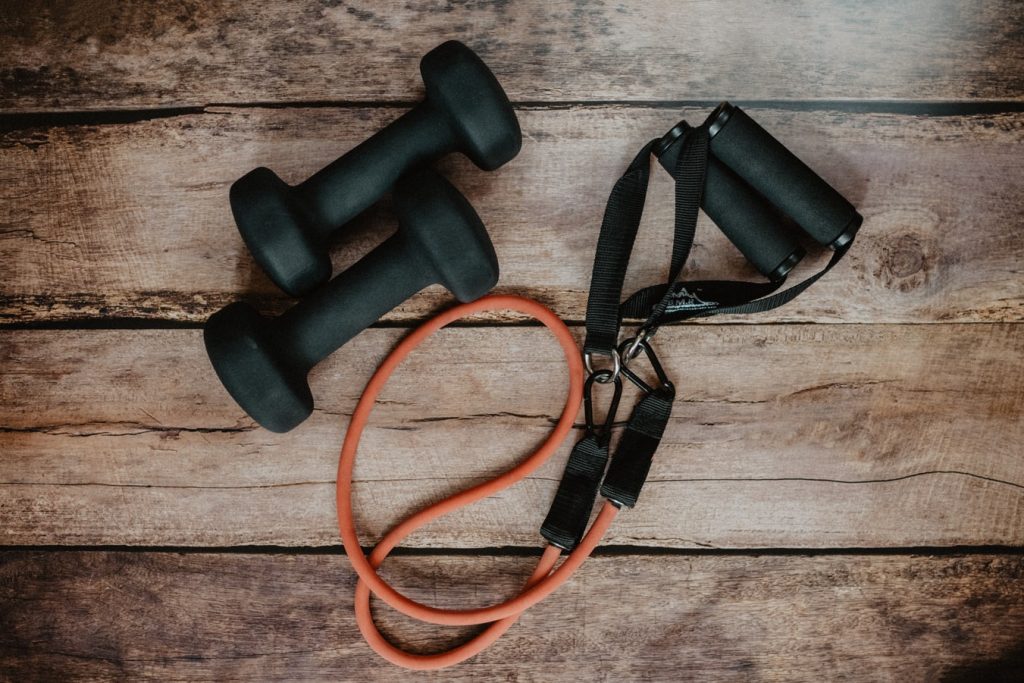 Advice from the NBA
Sleepers rejoice! LeBron James, considered one of the greatest basketball players of all time, has this advice for health buffs: catch all the Zs you can!
In a 2018 interview, James revealed that he can snooze for up to one-third of the day. While this may make him seem like a lazy player, it's clear from his record that he's anything but drowsy on the court.
In fact, this athlete emphasizes his body's need to rest and recover. Not only does this prepare him for whatever workout awaits him the next day, but it also gives his body a chance to absorb and integrate his workouts from that day.
 Advice from the NFL
Take the advice of star quarterback Patrick Mahomes: it's all about the glutes. For those who don't watch football or attend Super Bowl parties, there's a reason people are interested in what Patrick Mahomes does in the gym.
He not only led the Kansas City Chiefs football team to a winning comeback for last season's Super Bowl, but handicappers at Oddschecker give the Chiefs top odds for Super Bowl LV in the upcoming season, as well.
How does he do it? It turns out football athletes focus on three exercises: squats, bench presses, and deadlifts. So hit the weights to tone muscles and take home a championship.
Advice from the MLB
Center-fielder Mike Trout landed a 12-year $400 million extension with the Los Angeles Angels, which drew a lot of curiosity regarding Trout's health regime. What's at the top of the list? Drinking water.
While it's clear that baseball may require extra hydration given players often spend hours upon hours standing beneath the blazing sun in long pants, it's also important that baseball and softball players prepare their bodies for those dead sprints between bases. Not enough water = cramping.
Advice from the WTA
It's easy to envy the tennis body, from the Williams sisters to Roger Federer himself. That's because tennis requires both aerobic (endurance) and anaerobic (explosive) exercise.
For instance, Venus Williams enjoyed a revitalization of her career at age 37, and she thanks interval training for that. So, what does this advice entail for those not blessed with a body like Venus? Try jogging, and don't be afraid to start off slow.
Advice from the PGA Tour
A golden piece of advice from the golf world comes from a PGA Tour alumni with 44 majors under his belt, Phil Mickelson. Known as much for his sarcasm as he is for his wild swing, Mickelson's health advice starts with the mind.
He recommends that anyone with a goal in mind spend plenty of time visualizing beforehand. So, if fitness is the goal, it pays to kick back, relax, and imagine the possibilities.
Advice from the Cycling World
Kristin Armstrong, much like the (unrelated) cyclist Lance Armstrong, is no stranger to Olympic gold medals and endless peddling. As a professional athlete, Armstrong utilizes her platform to emphasize the importance of nutrition.
She supports her health by always eating breakfast and drinking plenty of water. However, she's also a proponent of preventative nutrition.
This means that, in addition to following athletic standards for eating and hydrating, athletes also tend to intake supplements like Vitamins A-E on a daily basis, as well as quercetin (an anti-inflammatory and antioxidant) and probiotics (digestive enzymes).
Advice from the NHL
Training like a hockey player isn't always relatable. After all, how often do we find ourselves sliding around in ice skates? Luckily, top NHL players work out in gyms—and they're by far the most creative athletes on this list.
For those interested in spending an hour or two training like a hockey player, try the out-of-water box jump that Michael Grabner of the Arizona Coyotes favors, or what Michael Del Zotto of the Anaheim Ducks calls the 'earthquake military press'. No matter what you do, get creative!
Advice from the MLS
Unlike most sports, there are no timeouts in soccer. This means that anyone interested in getting in shape can follow the workout routine of notorious footballers like Lionel Messi.
Much like tennis, soccer requires ample aerobic and anaerobic fitness. One simple way to do this is jogging on a track while incorporating intermittent dead sprints. Remember to incorporate some of that NHL-based creativity to stay engaged.
 Advice from the Olympics
Michael Phelps gained notoriety during his Olympic run when he confessed to consuming up to 12,000 calories a day in order to maintain his muscle mass. While many people dream of eating whatever they want, Phelps reminds us that many of the muscular athletes we're used to associating with victory don't particularly enjoy mealtime.
This is because athletes must plan out their meals and snacks to make sure they're receiving sufficient amounts of protein, fiber, carbohydrates, sugars, fruits, and vegetables. This means meals are for sustenance rather than enjoyment.
While it's not necessary for everyday exercisers to plan their meals, it should be clear from both Phelps and Armstrong that diet matters.
Advice from dancers
Dancers, from ballerinas to students of Alvin Ailey, offer the most basic advice that can be easily embraced by those at all levels of fitness: prep the body!
It's important to warm up before we stretch in order to elasticize our muscles. Keep stretching regularly to encourage flexibility, and don't forget to breathe!