Put on Your Best Face: Choosing Your Clay Mask.
Clay masks are a common, natural way to detoxify your skin, and leave it feeling clean and refreshed. There are many different types to choose from, however, and not all are made for everyone. When choosing the best clay mask for you, you will want to consider several things, including: your skin type, what ingredients and scents help you relax most (and don't irritate your skin), and what overall affect you want the mask to have. Here is some guidance to help you select the best possible mask for your individual skin type.
Desert vs. Oasis
There are too many masks available to count, so it's important to consider ingredients in those masks and which ones benefit your skin type. If your skin is particularly dry, for example, you'll want something that focuses primarily on moisture. There are moisturizing masks for all skin types, from dry, to extremely dry, to a combination of dry and oily. Even oily skin sometimes needs a little help balancing the moisture it produces.
If your skin is very oily, however, and is causing blackheads and breakouts, you might want to try deep-cleansing and detoxifying natural face masks. Something with calcium bentonite clay, which comes from naturally aged volcanic ash rich, can help draw out toxins for a more in-depth clean.
Whether your skin is dry or oily, it's important to note that the end results should not be too dry. If your skin feels noticeably parched after you use your mask, try a separate moisturizer afterward, or consider finding another clay that is better for your skin.

The Best Recipe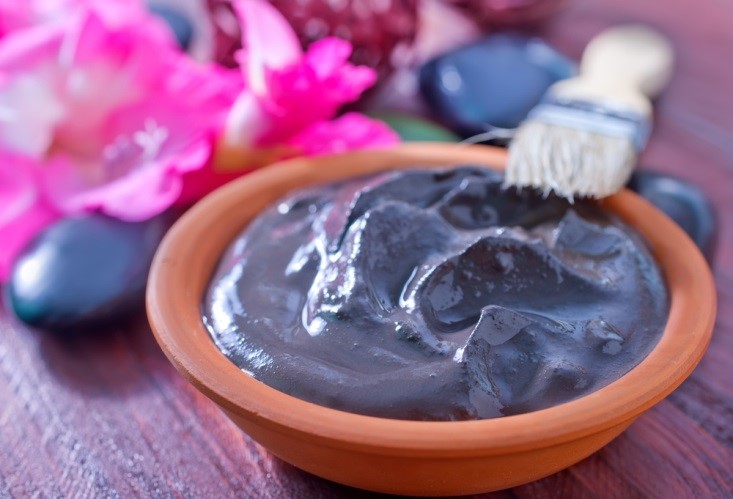 It's also important to know exactly what is in your clay mask. You don't want to accidently use something that contains ingredients not meant for your skin. Learn the different types of clay used in masks, how they may affect your skin, and if there are any common side effects. Check on combinations of clays and other ingredients and how your skin may react to those, as well.
Different scents in your mask are also something to consider not only because fragrances are known to cause skin reactions, but because you want using your clay to be a pleasant experience. What do you find pleasing and more relaxing? Some people love chamomile, or mint, while others are partial to lavender, or vanilla. If you can, test the smell of your potential mask to avoid any that might kill the experience with a bad odor, no matter how good the results may be.
The Finishing Touch
There is a myriad of clay masks that claim to offer many results. Some ensure both calming and evening outcomes, reduced breakouts and moisture, detoxification and polishing, and any other combination of effects. It is important to know what, precisely, you expect to feel and see when you've treated yourself to a facial, and what mask can potentially give you that. It is also essential to note that most of these results will only be truly noticeable if you use the treatment regularly and as directed.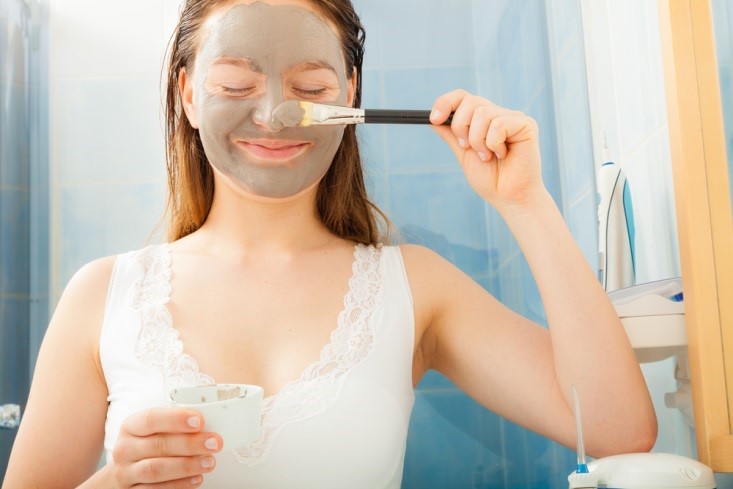 Ask yourself, when it's all said and done, what do you want from your clay mask? Do you want clearer skin with a noticeably reduced amount of blackheads? Then, you may want something with charcoal or other elements that draw out dirt. Do you want a more even skin tone? Try something to help balance your skin's natural moisture. Do you have irritation, redness, and breakouts? A mask with aloe and tea tree oil can help calm your skin.
No matter what you need, if you are looking to indulge in a mud day, there are plenty of ways to go about it, and plenty of clays from which to choose. Your skin deserves the best treatment, so don't slather just anything on it. Do some research or ask a professional what type of clay is best for your skin. If you need some extra guidance, the Internet has plenty of sites on which people have blogged about testing the available products and the overall results. Find out exactly what's in your clay and what it may do to your skin. Surround yourself with the most relaxing atmosphere, including the scents you love most. Finally, when you have found the perfect combination, enjoy playing in the mud.