Protect Your Home: 5 Essential Roof Maintenance Tips for Homeowners
5 Essential Roof Maintenance Tips for Homeowners
Your home is most likely your largest asset, so in turn, you must do whatever you can to protect it. These 5 roof maintenance tips are crucial.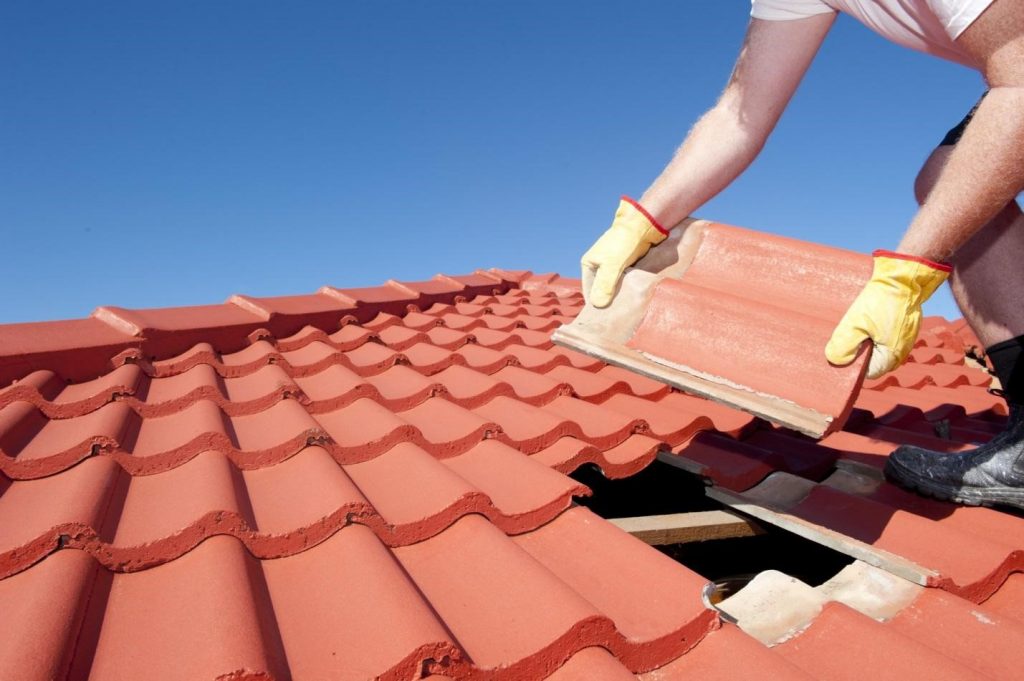 Your roof acts as the primary barrier against rainfall and the weather. Damaged roofing can lead to water damage within your home, which can quickly become expensive to fix.
The following roof maintenance tips, no matter what material your roof is made of, can help you avoid expensive repair bills in the future.
Remove Debris
The simplest roofing maintenance task that all homeowners should do is cleaning away leaves, sticks, and other pieces of debris which fall on your roof. Even small amounts of organic debris can absorb and hold onto water, which can damage your roof.
Tile roofing, for example, can grow algae if moisture is allowed to collect on it. This is why regular inspections and cleanings are so important.
Algae is a problem that can affect other types of roofing materials as well, particularly asphalt and wooden shakes and shingles. You'll also want to pay attention to your gutters: clogged gutters can cause water to overflow and drip down your siding, which can then leak into your home.
Trim Overhanging Trees
In a similar train of thought to the above point, you may want to trim back trees that overhang your roof. By doing so, you'll reduce the amount of debris that falls on your home that you have to remove later. Further, cutting back trees helps reduce the risk that they will get hit by a falling branch during a heavy storm.
Insulate the Attic
If your attic is not properly insulated, all the heat in your home will rise to that point during the winter. This will cause hot pockets of air to form at the highest point of your roof.
As this melts snow off of your roof, water will trickle away from those hot pockets and form ice dams. These dams will hold water against your shingles as snow continues to melt, eventually leading to leaks and water damage.
Install insulation on the floor of your attic, against the underside of your roof, and consider attic vents to keep your attic cool throughout the winter months. Also be sure to have a professional inspect your insulation at least once a year, to catch signs of water damage early and so damaged insulation can be replaced quickly.
Check the Flashing
Flashing refers to a metal or plastic seal around the base of chimneys, vents, and other installations that extend out from the surface of your roof. It prevents water from entering your roof when firmly attached.
However, with age and physical wear, the screws that hold flashing in place can pull away, creating a gap that moisture can get through. You'll want to take a look at your flashing at least once a year (though once a season is a good idea) to see when you need to have the screws or flashing replaced.
Replace Damaged Roofing
Finally, you should always take a look at your roof after a major storm. High winds and heavy rains can cause your shingles or other roofing materials to begin to pull away from your roof. If you can see sections of your roofing that no longer sit flat, it's a good idea to talk to a professional about repairing or replacing that section.
Roof Maintenance Tips: It's an Ongoing Process
Remember that roofing maintenance is a process, not a result. While the above roof maintenance tips can help reduce the risk of damage, you need to stay on top of regularly inspecting your roof for signs of damage to know when you need to clean or repair it.
Take a look through our home and garden section to find more information about maintaining your roof and your home.