Newair Unveils Their New 12" Air Circulator Fan with RingForce (Model: NFN12AWHoo)
Can you say that your home is prepared to keep you cool throughout the sweltering summer months? A Newair 12″ Air Circulator Fan with RingForce, Compact 2-in-1 Floor or Wall Mountable Fan (Model: NFN12AWH00) is the best option to stay cool throughout the upcoming hot weather.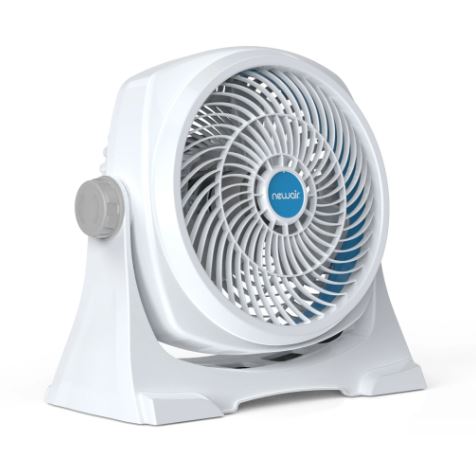 Because of its RingForce technology, this fantastic Newair 12″ Air Circulator Fan will undoubtedly travel further and with greater force. This kind of technology is especially designed for greater air coverage and longer reach. RingForceTM's concentrated airflow ensures that the air reaches every nook and cranny of your space, creating an unrivalled cool and cozy atmosphere. This technology is made to produce a steady and regular airflow, making sure that the room's temperature stays pleasant and stable throughout the day. I decided to place mine in my den room and before long my room quickly turned cold and cozy as soon as that air was effectively circulated.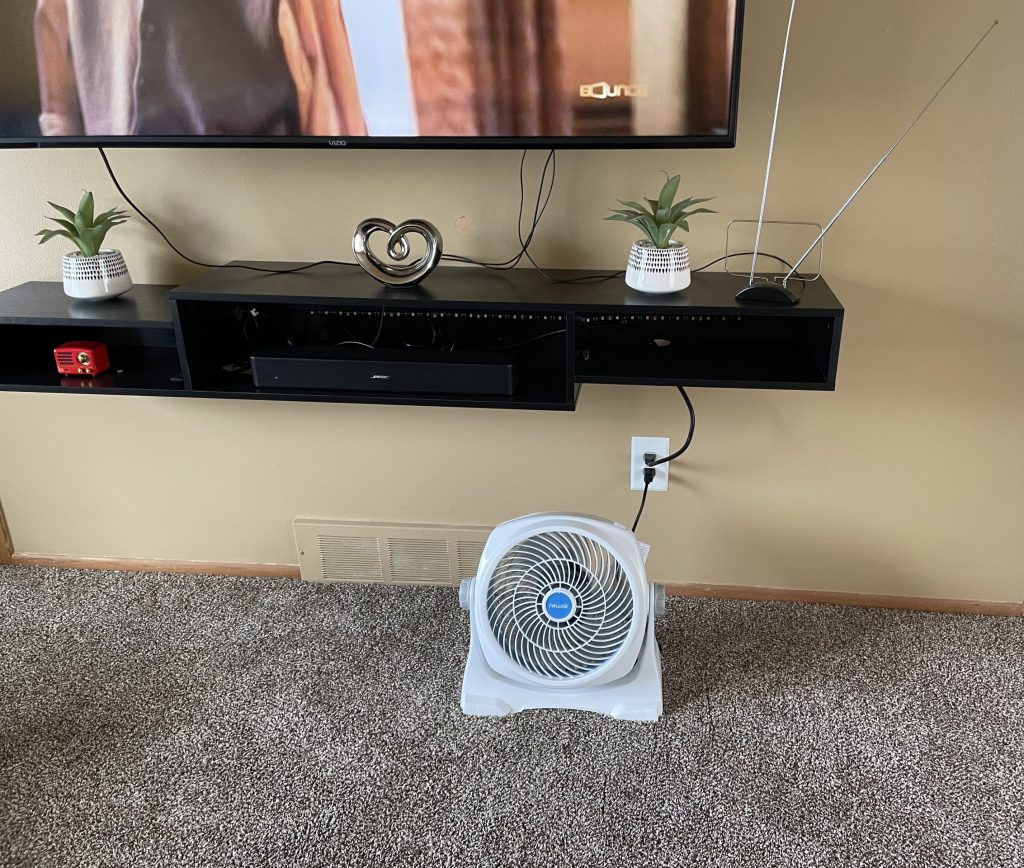 Another great feature you will like is this fan has the ability to pivot to a 360-degree angle for a more personalized airflow direction.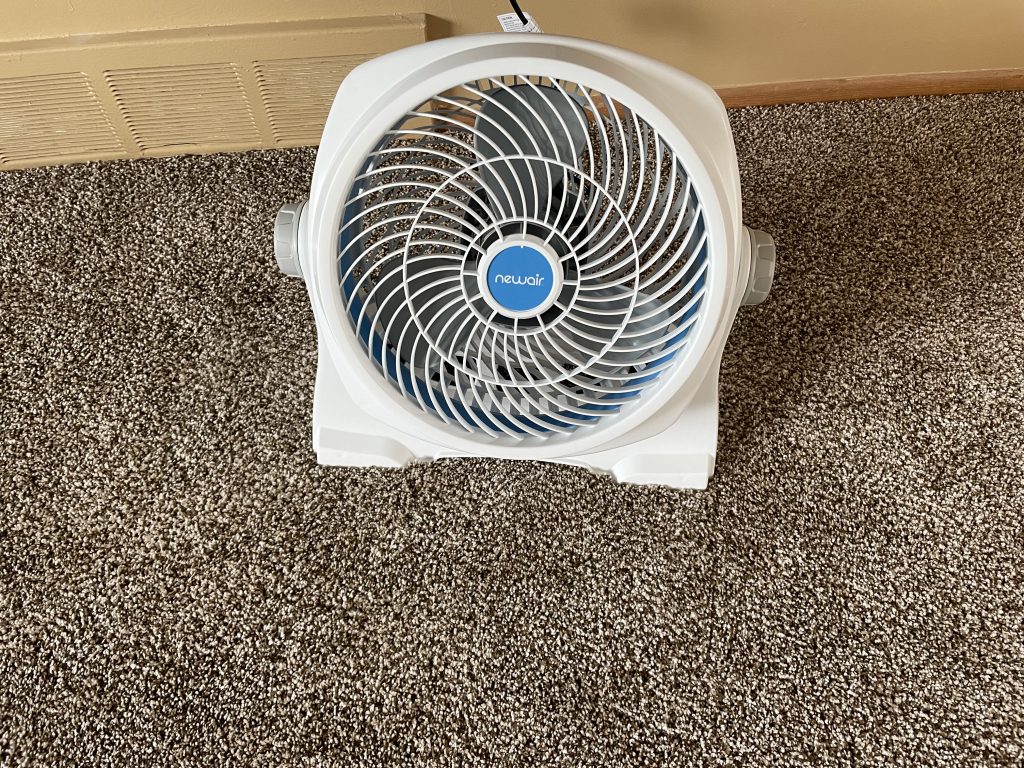 It has a powerful motor with a three powerful fan speed, deep-pitched propeller blades for high-performance and maximum cooling comfort coverage up to 285 square feet, but wait, you can even mount this fan or just use it as a floor fan…. can't beat that extra versatility. Installing this fan on the wall is just another way you can save valuable floor space.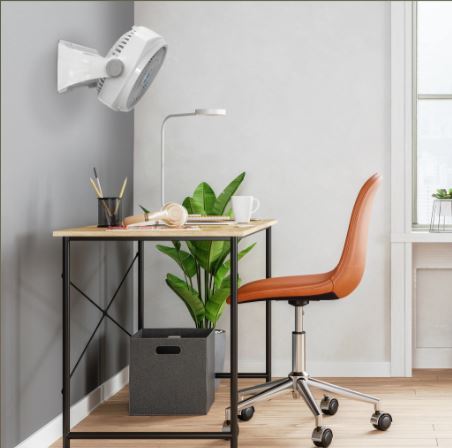 I'm thinking about installing mine on the wall like the image above just in my daughter's bedroom this way I know the fan would circulate great throughout her room and keep her from trying to mess with it. It's also a great way to keep it out of reach from our pets.
I like how quiet this fan is; when it's running, there won't be any loud noises to worry about, nothing but a cool airflow. It's very compact and light enough to move around your home with ease.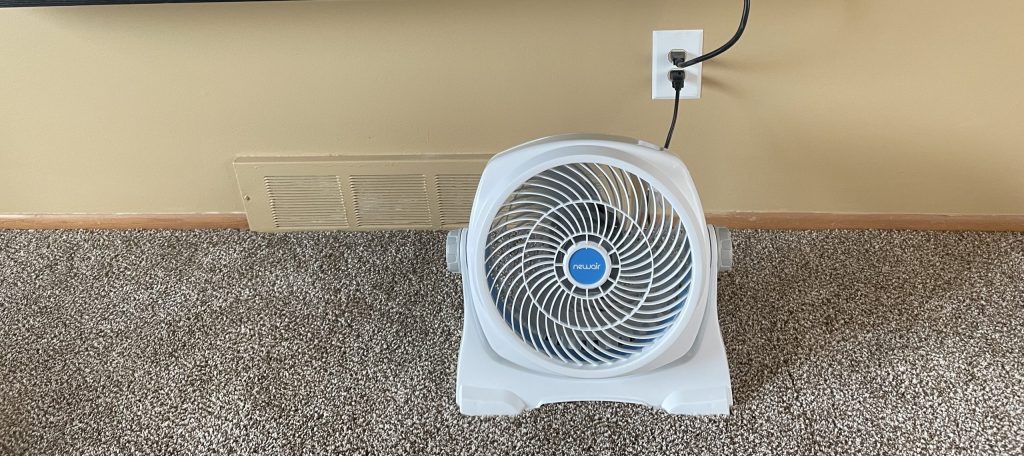 Again, with the robust motor within this awesome fan, no matter where you place it the air is sure to flow powerful enough to bring you comfort day or night.
So, don't let this summer heat take over your home, grab you a Newair 12″ Air Circulator Fan Model: (NFN12AWH00)! Put it in the room of your choice, and let it do its thing—cool you off and make you feel comfortable—and hot days will be a thing of the past.
As always Newair has offered our loyal readers a 10% Discount Code: NIGHT10, use this code at checkout.
Don't forget to connect with them via social media: Facebook| Twitter| Instagram| and Pinterest to keep up with the latest about all products.
Disclosure: I was not compensated for this post. However, I did receive a product from the company, and I am disclosing this in accordance with the FTC guidelines.