LG Insatview Refrigerator Now AT Best Buy!! @LGUS @BestBuy #ad
What if I told you Best Buy have one of the most amazing refrigerators out on the market?  Would you believe me? Well if you've been seeking to update your kitchen appliances like I have with a new refrigerator, honey the LG Insatview refrigerator might just be your golden ticket to an amazing refrigerator!
If you walked into my kitchen today you would see a refrigerator that is at least 10 years old and is by far no way updated with any technology. Now in days you can find so many awesome kitchen appliances on the market that have the most advance technology you've ever seen in an appliance.
So when I heard that there was a new refrigerator called: LG Insatview from Best Buy, I knew I had to find out more about this amazing refrigerator!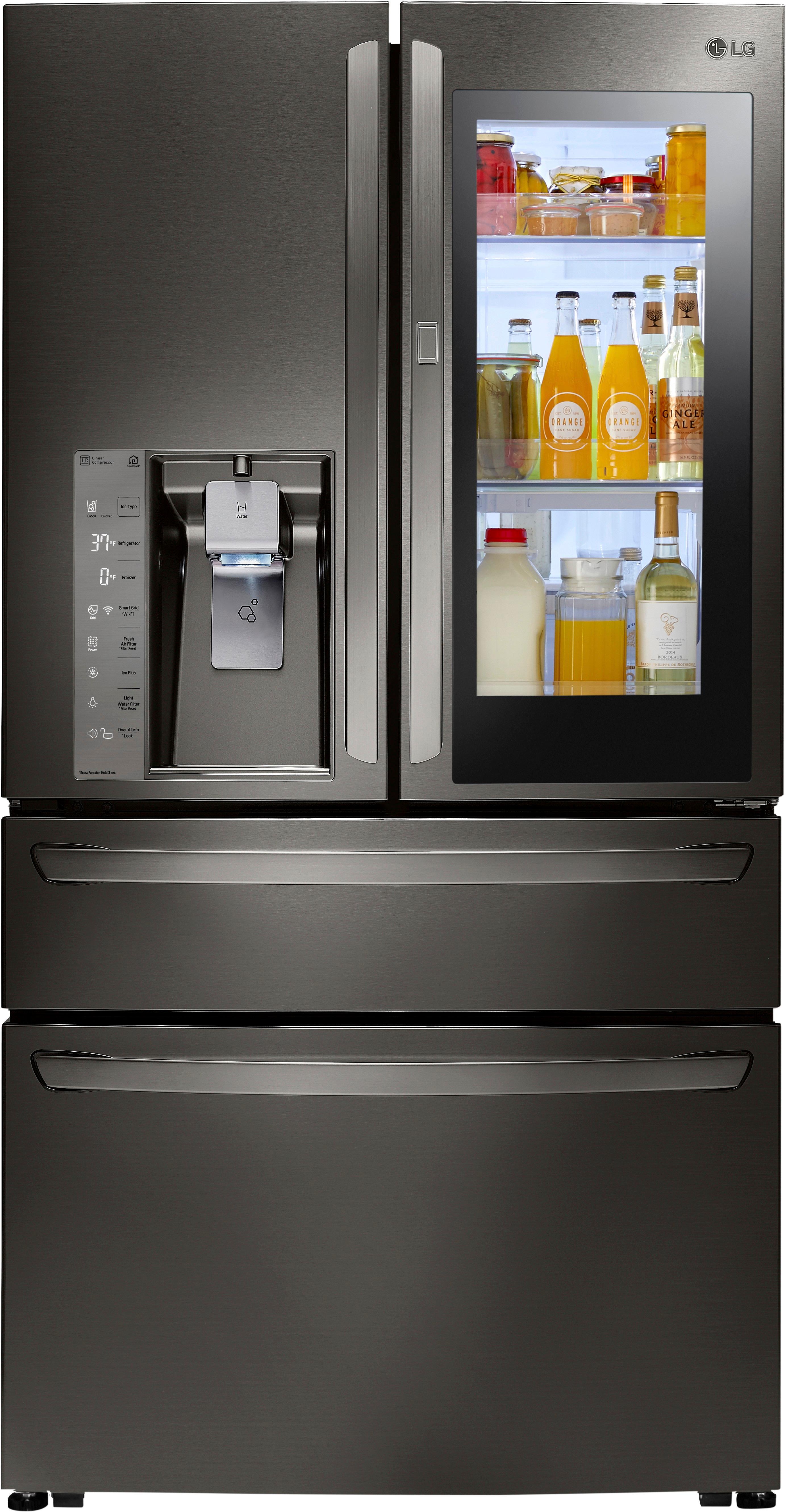 Now this refrigerator is what I would call a "Dream Fridge" and here's why !!! The LG's InstaView™ Door-in-Door® refrigerators' tinted glass panel lets you knock twice to view and select items without opening the door….gosh how cool is that!! With the door-in-door feature, you can also see your most popular items in front and how accessible they are. With up to 30 cubic feet of usable space in these super-capacity refrigerators, you have more than enough room to store a generous amount of food for your entire family's needs.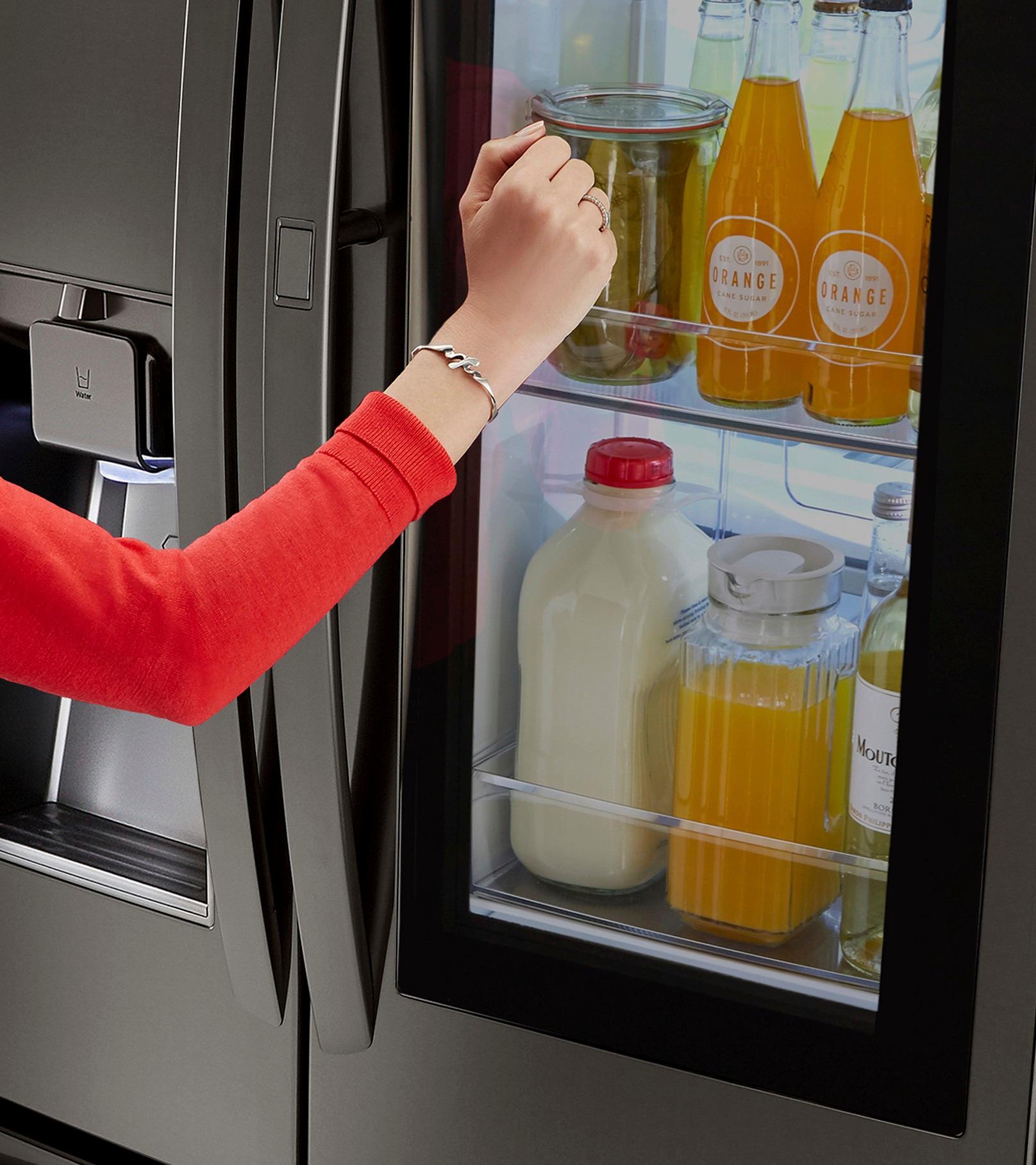 Another great feature I love about the LG's InstaView™ Door-in-Door® refrigerator is the ColdSaver™ Panel, this feature helps to reduce cold air loss to extend the freshness of your food. No more worrying about wasting money on food being spoiled, that's a pet peeve of mine, food becoming spoiled so fast even before due dates!
I mean really, there is no way I could pass up an LG's InstaView™ Door-in-Door® refrigerator if I could afford one! The LG's InstaView™ Door-in-Door® refrigerator is Energy efficient – saves on utility bills by reducing time spent choosing items with the door open, has a distinctive styling – sleek design, tinted glass panel, fingerprint resistant ,  Knock twice" feature illuminates contents, allowing you to see inside without letting cold air out, very easy to clean because of the LG's Black Stainless Steel Series which offers a satin-smooth, warm and sophisticated finish and resists fingerprints and smudges. So no matter how many times you and your family touch those panels you won't have to worry about any prints or smudges on your new fridge!
There are a variety of large capacity models that give you ample space and keep food conveniently organized and within reach.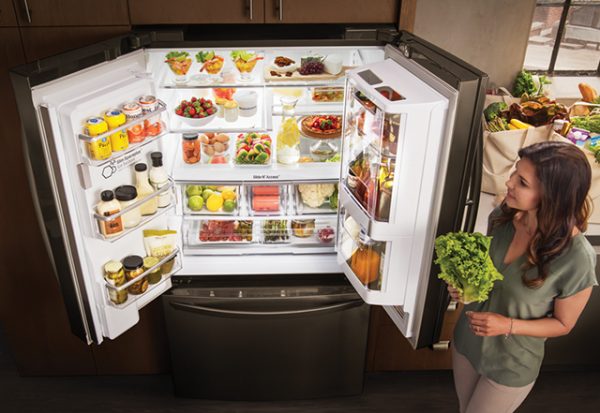 WOW,  I couldn't even imagine having such an awesome refrigerator like this in my home. I can see my kids, family and friends just starring at the LG's InstaView™ Door-in-Door® refrigerator.  Heck, I know I would be doing the same thing each time I went into my kitchen. I'm just so amazed at all the technology within this refrigerator and the design, it just as beautiful and unique!
What about you, how would you react to such an awesome refrigerator?
Don't forget, you can purchase your LG's InstaView™ Door-in-Door® Refrigerators at any Best Buy !
Disclosure: The reviewer has been compensated in the form of a Best Buy Gift Card and/or received the product/service at a reduced price or for free