Latest Spanish Gardening Landscaping Ideas
Spanish gardening has become the most popular trend nowadays. Such a gardening technique is loved to be followed by Romans, Visigoths and also Arabs, and Habsburgs. No matter, you are living in a site that constantly captures strong midday sun rays or residing in a semi-arid Mediterranean climate, these Spanish gardening ideas have the potential to make your garden awe-inspiring looking.
The only rule of thumb to follow is to incorporate classic elements in your garden. This is how you can achieve a modern garden look. Have a look at these landscaping ideas and bring a catchy transition look in your dull garden: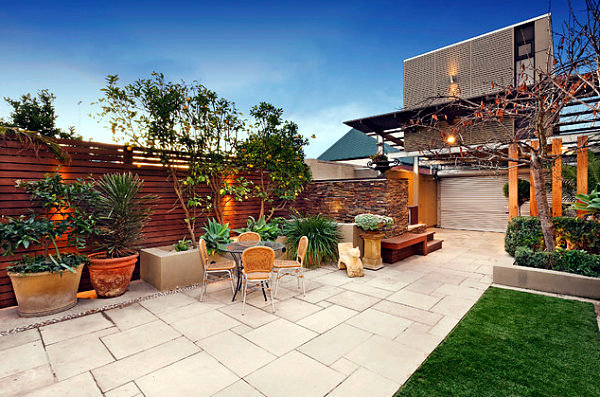 Arched doorways and architectural detailing
Most probably, your garden will instantly get the Spanish vibe in it if it is encompassed by arched doorways and architectural detailing. It is true that the addition of an arched doorway is always a graceful and appealing gardening idea that you should follow. Furthermore, the presence of architectural details makes your garden the main focal point of your home. If you desire to follow this trend, then contact professional construction cost estimators so that they can correctly guide you about the estimation process of installing arched doorways.
Walled Courtyards and addition of scented vines and flowers
Moving to the next landscaping idea, you can have walled courtyards in your garden. Besides, it is recommended to go for denser sandstones that will be utilized in your interior garden walls. No doubt walled courtyards always turn out to be serene sanctuaries. If you think that your garden remains heated enough, then emboss walled courtyards over there. This trend dates back to the time of ancient Persian gardens. Along with these walled patios, you can further plant them up with scented and highly fragranced vines and flowers.
Addition of highly reflecting pools and fountains in your garden
The idea of embedding reflecting pools in your garden will surely work. This whole concept came from the Romans where they made use of these reflecting pools for transporting water. In the world of Spanish gardening, the presence of ponds and pools and also fountains has always grabbed our attention. No doubt, a glimpse of cool water right there in a hot climate is refreshing enough to see. So, install an impressive fountain in your garden.
Creating a shaded seating area
Furthermore, it is best to create a shaded seating area in your garden. What you can do is to overhang a roof and build a wide shaded seating area for your friends. You can even create freestanding trellis that are supported and backed by poles. If you feel like creating and bringing more shade, you can do that by growing a vine tree.
Growing orange trees and other flowering citrus trees in your garden
The easy and simple way to bring a Spanish vibe in your garden is accomplished by growing orange trees over there. Moreover, the idea of flowering citrus trees always becomes a cozy idea for all kinds of gardens. If your house is located in a warm climate zone, then growing citrus fruits over there is the best idea of all. It is recommended to simply plant a dwarf lemon tree near a doorway or garden path and thus fill your garden with citrus fruits aroma.
Using Moorish mosaics tiles
Lots of homeowners love to use Moorish mosaics tiles in their garden. This trend associated with Spanish gardening has been in the limelight for years and years. It was Moors who brought this tradition of using Moorish mosaics tiles. Since that time, this practice has spread worldwide. Besides, you can re-design and re-modify the whole look of Moorish mosaics tiles by fusing them with modern tiles.
Growing flowering vines and climbing roses
It is advice to flower vines as well as climbing roses in your garden. Such a combination turns out to be a true companion for your Spanish themed garden. Their presence adds lots of fragrance. Furthermore, you can plant jasmine and any kind of scented heirloom roses.
You can keep in touch with us so that we can further guide you on how to design your garden in a cheerful style! Feel free to start away with this landscaping job by following our guide and ask any question if you have in your mind.