Kicking off my summer with Sengled Solo Led Wireless Speaker!
I tell you when you look at technology today you will be amazed at all the latest gadgets that has hit the market. When it comes to reviewing anything in the tech area you can always count me in.
So when I was asked to check out the Sengled  Solo, I was like a kid behind my computer raising my hand saying …..yessss!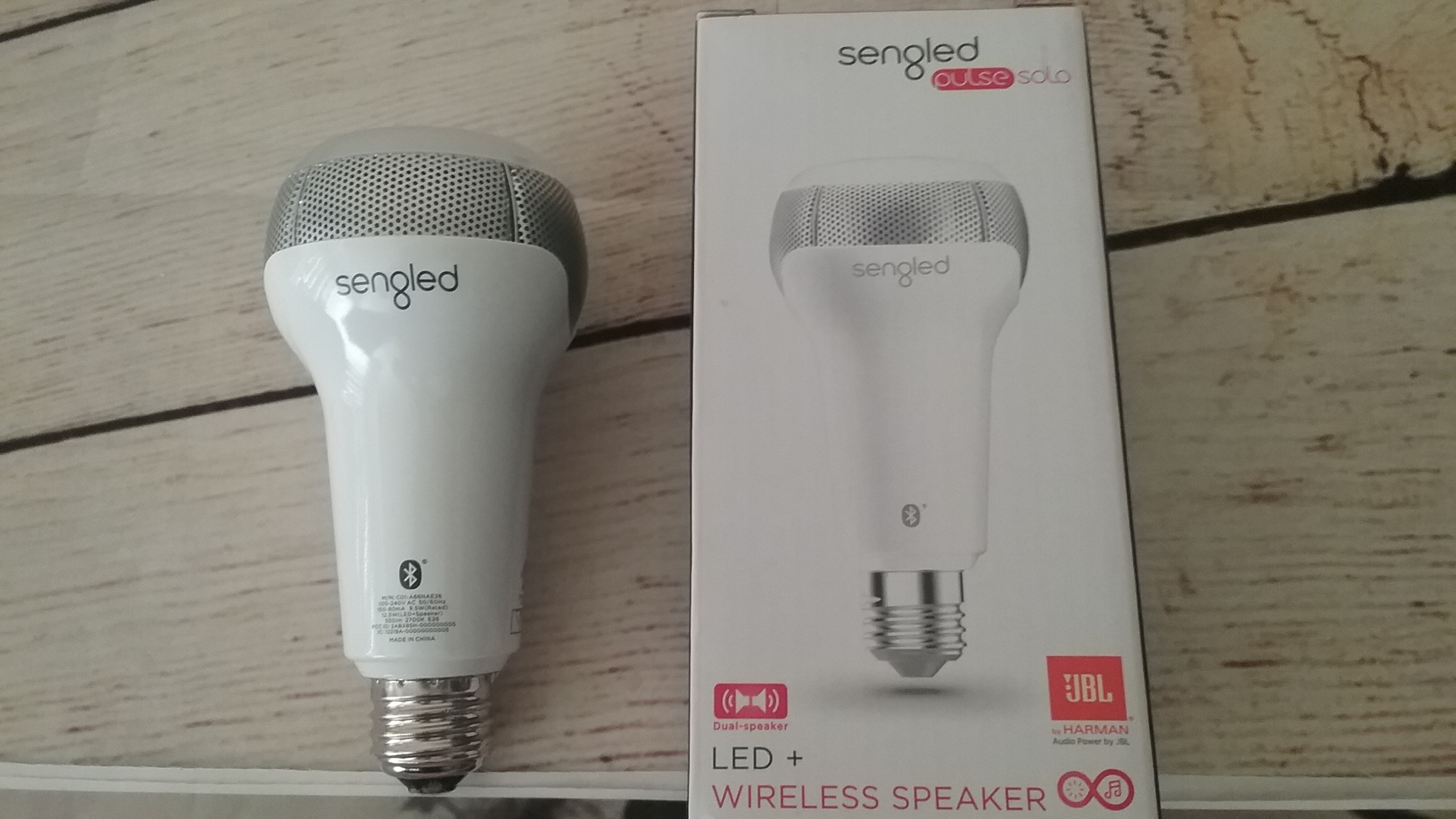 If you haven't heard of the company Sengled let me shine a light on this company: Sengled Optoelectronics Co., Ltd. is a global innovator that brings bright new ideas to the lighting industry. Based in Shanghai with operations in Europe and North America, Sengled integrates consumer electronics with energy-saving LED lighting, creating products to that reduce clutter and expand smart home capabilities to every room. Sengled is the global leader in intelligent illumination, producing a full range of app-controlled, intuitive, eco-friendly products. Now the Sengled  Solo is a speaker that is integrated with JBL® Bluetooth. The Solo combines dual 3-watt speakers to provide "AWESOME" stereo sound. It's very easy to install just simply screw the bulb into your existing lamp and download the app onto your phone. Instantly stream music and regulate the lighting.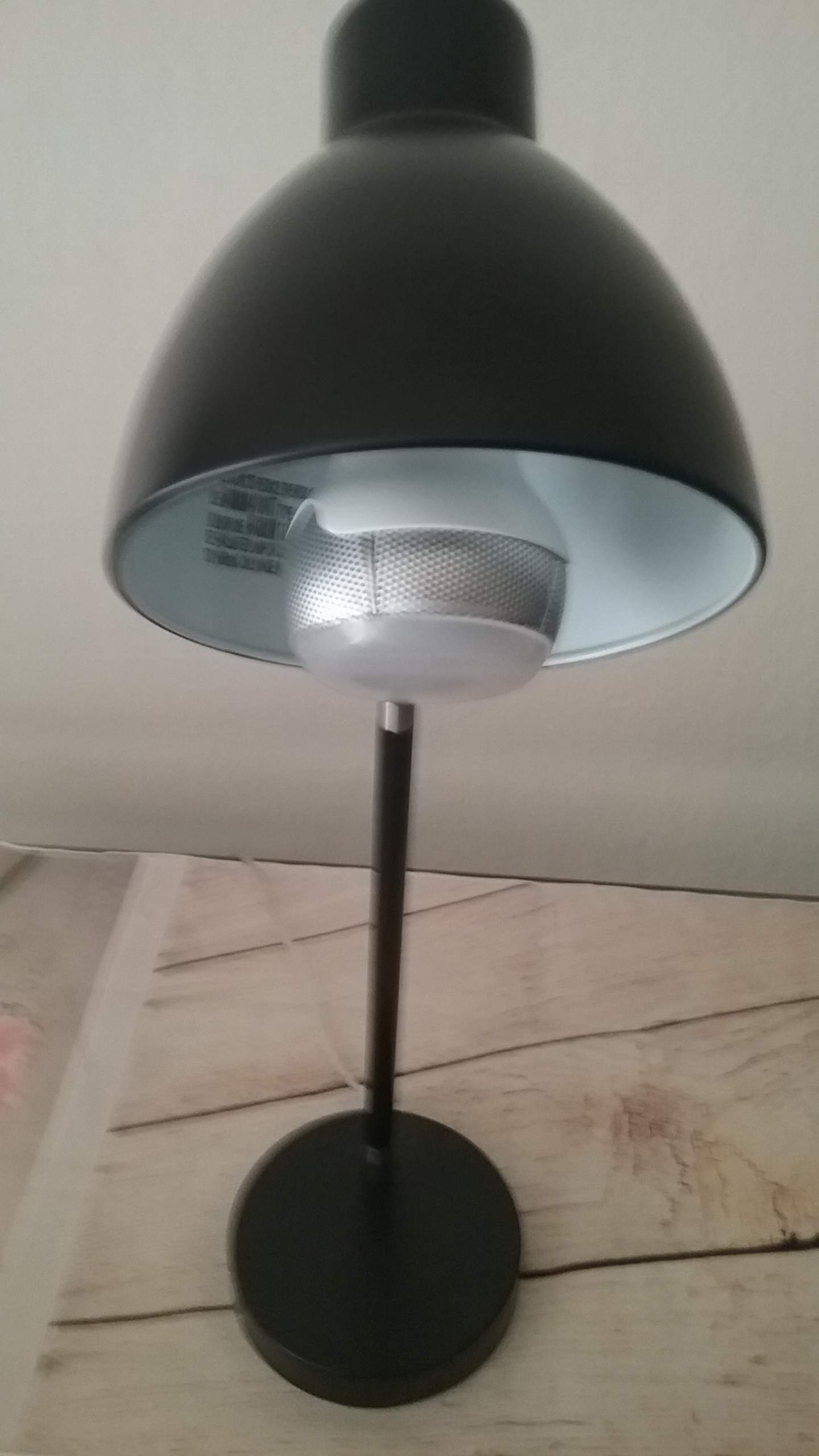 Sengled Solo is designed to work on its own, so it doesn't pair with other light bulbs. Meaning if you're seeking to stream your music through multiple bulbs simultaneously, this Bluetooth speaker won't allow that. You'll have to go a step up and go for the Pulse. I have that one too and it's also awesome. The Sengled Solo is a  550-lumen (50-watt equivalent), dimmable, warm white (2700K) LED bulb. The moment you have it installed you will be amazed at the sound quality. For this bulb to be so small the amount of sound quality will blow your mind. I mean it is packed with enough power to kick off any party and the clarity from the voices right down to the instruments can be heard with ease.
Once your bulb has been screwed in and sync up with your phone you can turn it on. Don't be alarmed when you hear a couple beeps, these beeps only indicate its Bluetooth capabilities are looking for a connection. Also the Solo works with any standard lamp that has an E26 socket, it will not work operate with a lamp that is controlled by a dimmer!
Again, make sure to follow the easy pairing instructions. Just open the Settings app, go to Bluetooth, wait for it to sync and before you know it, your connected and ready to jam!
I had no trouble streaming, actually I streamed from my phone all day and let's say even my friends who visited me that day was amazed. The Solo supports  both Android and an iOS device to stream music to the Solo and you have two methods for controlling the volume level. First, you can use the volume settings on your device for controlling volume or you can change control via your Sengled companion app.
I love streaming through the  Solo, it's actually all I've used for enjoying my music these last few weeks. The only thing I noticed that I hope one day Sengled will address is having to reconnect the Bluetooth every time I left the room. That's a little frustration when you're relaxing and enjoying your music and you move out of the area where your Solo is install. Other than that I'm totally in love with my Solo!
Now please know that not only can you stream your tunes from the Solo bulb you can change the bulb's brightness using a slider in increments from 0 to 100. Sliding your finger over the semi-circle controller increases or decreases its overall brightness, including turning the light off.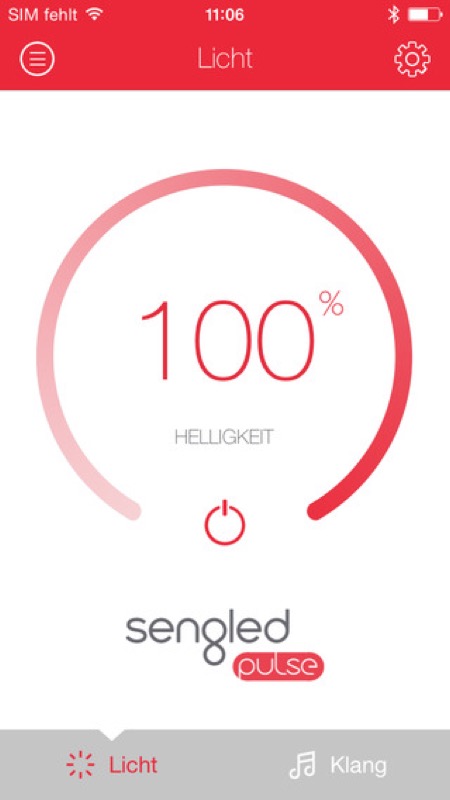 The two JBL drivers included in the bulb provides great sound that will turn any area into a party place. One more thing I have to mentioned is when I tested the Solo in my lamp above I noticed the music had an echo sound but when I placed the Solo in my dining room lamp and took off the shade the sound quality was much clearer!
So if you're having a party this summer or just dinning with a few friends by the pool side make sure you grab a few  Solo bulbs so you and your guest can enjoy listening to a few tunes via lightbulb! The  Solo retails for $59.99
Connect with Sengled via Facebook & Twitter| Instagram | Shop Sengled