Inexpensive Backyard Projects You Can Do This Weekend.
Spring is in the air, and that can only mean one thing: It's time to get outside and start sprucing up your yard for summer. Before you know it the days will be long, the air will be warm, and you'll want to be outdoors as much as possible, so now is the time to turn your backyard into a fun — and functional — oasis for your family.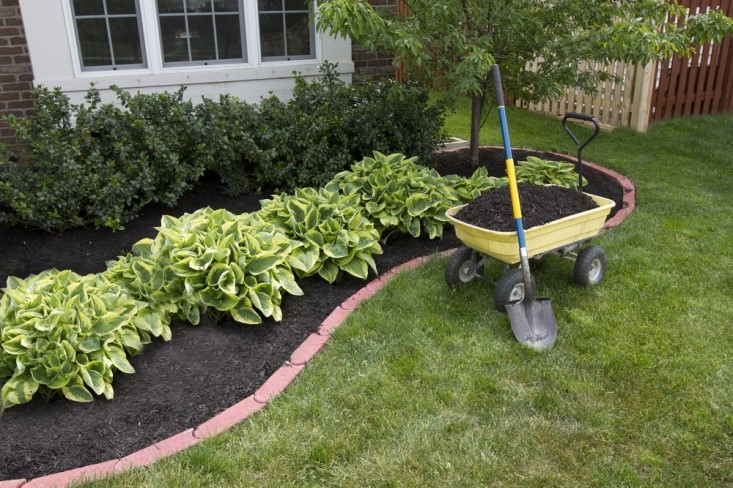 If you're like many families, though, you're probably short on time and cash. That's okay. You don't have to spend thousands to get your yard spruced up. In fact, once you've cleaned up the winter debris and gotten rid of everything that's taking up space unnecessarily (if you're trying to unload large items, like old boats, consider donating them to a worthy charity), with just a few hundred dollars or less and a weekend, you can add a few attractive — and useful — features to your yard.
1. Build a Fire Pit
Fire pits are one of the most popular backyard additions, and for good reason. What is better than hanging out around the fire with friends and family, roasting marshmallows and sharing a few laughs? Fire pits add warmth and light to your backyard, can often be used for three seasons, and help keep the bugs away. What could be better?
Most home stores offer fire pits, but some of the gas-powered modes can run upwards of $1,000, plus the costs of installation and maintenance. For less than $200, you can build your own attractive, functional, and weather-resistant pit using paving bricks. Some stores even offer pre-assembled kits; all you need to do is supply the gravel for the base and the labor. In just a few hours, you can be kicking back around the fire, enjoying an evening outdoors.  If you want to create a custom fire pit design, consider looking for services that offer patio pavers in San Diego.
2. Build a Raised Garden Bed
If you love the idea of fresh produce all summer, but hate the idea of having to care for a garden? A raised bed garden may be the solution. While constructing a raised bed garden is more labor intensive in the beginning than a traditional garden bed, the payoff is less work weeding and caring for your plants throughout the season.
Like fire pits, you can often purchase raised bed kits from home improvement stores and build them following the instructions. For a more DIY approach, build your garden bed from cinder blocks or scrap lumber. Use garden plastic at the base of the bed and cover with garden soil to help keep the weeds out, and enjoy the benefits of your garden all summer long.
3. Add Mulch
Adding a fresh layer of mulch to your flower beds, around trees and shrubs, and along paths in your yard can instantly freshen up your yard. During the spring, most home and garden centers have great deals on bags of mulch, meaning that for not very much money, you can give your yard an instant facelift. Mulch also helps control weeds and retain the soil's moisture, so spending a little time and money now can save you work as the summer goes on.
4. Get Creative With Paint
Paint is inexpensive, but it can give your backyard a whole new, brighter look. The extensive array of spray paint colors and finishes available on the market today allows you to add pops of color and texture around your yard with little effort. Consider some of these fun projects: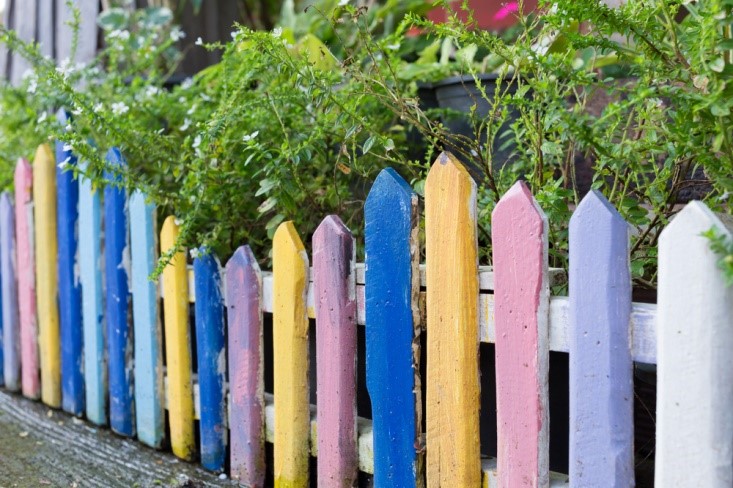 Paint flower pots bright colors and arrange around your patio or deck
Give yard furniture a face lift
Use glow-in-the-dark paint on patio or walkway pavers. When the sun goes down, they will add an ethereal glow and help you find your way through the yard
Paint your deck or fence. Get creative with deck and porch paint, and add a design to the floor instead of a rug.
5. Add Lighting
Outdoor lighting is vital to enjoying your backyard space — you don't want to sit in the dark or have to head inside while the night is still young — so get creative with your lighting ideas. You have many options for outdoor lighting, from solar lights that don't require any electricity, to spotlights and fixtures that only need to be plugged in to your outdoor GCFI outlets. Consider adding some whimsical touches too — an outdoor chandelier on your covered porch, or strings of white "fairy lights" can make even the most boring backyard feel magical.
Getting your backyard ready for summer fun doesn't have to be expensive and time-consuming. In just a few days, with a bit of work, you can take your outdoor space from boring to "wow!" You might not even want to go back inside!