How to increase the cost of a house
Are you thinking of selling your house? Perhaps your family has grown bigger over the years and the space just isn't enough? You could have remodeled to increase the space, but it still isn't cutting it. It could also be that your business has grown tremendously. You feel that you deserve an upgrade. Do you need a better area with a bigger house on bigger acreage maybe?
There are many reasons behind selling a house. Some sweet and others bitter. A divorce. A deceased parent or family member. Whatever your reason may be, you need to do it right.
Your house may seem perfect to you. Granted. After alit holds memories and years of joy, pain, growth and laughter. However, it may not seem so to a buyer. And to make sure you get the most out of it, there are a few things you need to consider doing.
Here are some home improvement tips to increase the value of your house
Let the Light In                                                                                                        
This ranges from natural lighting to fixtures that provide controlled lighting. It is increasingly becoming common to have dimmer-lights in many homes. This allows the home owner to adjust the potency of the light to equal the task at hand. Relaxing in the living room, for example, required less light than cooking a meal. This type of lighting allows you to choose just what intensity of light you desire.
Another upcoming trend you may want to consider is sun tubes. These allow the natural sunlight into a home using a reflective material.
Large windows and glass doors are also an adjustment worth making. They let in more air and light and will definitely increase the cost of your house.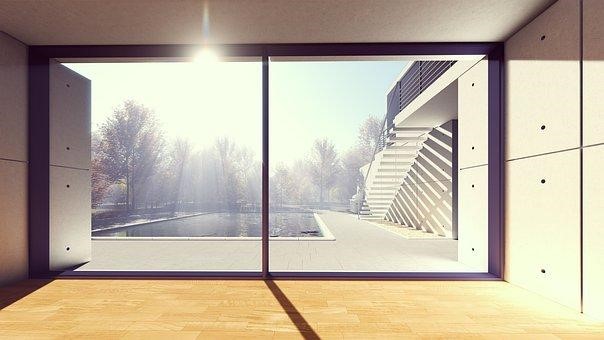 Care and Maintenance
Have you been putting off maintenance around your home? Is it in a bad state and you know it will not be appealing to any potential buyer? If so, even before you think of renovating or remodeling, get to this first.
Care and maintenance go a long way in increasing the value of a house. More often than not, it requires some work that isn't as costly or in-depth as you may think. Simply hiring professionals will give you long lasting results. Homeowners must pay attention to multiple details. At JD Hostetter, they advise making sure every corner of your house is checked if something needs to be repaired. That way, it is possible to start a hassle-free selling or enjoy a renewed and spruced up space
So, if you intend to sell your house, you might want to;
Replace rusty gutters
Insulate the attic
Repair plumbing leaks
Install storm doors
Weed the flower beds
Patch holes and cracks in walls and ceilings.
Fix all broken appliances and HVAC systems.
Repair leaky faucets.
Replace worn or stained carpeting.
Repaint dark or marred walls with neutral paint.
Replace broken window glass.
Repair the roof.
These improvements may seem minor, but they increase, by the thousands, the value of a house.
Do some Renovations or Remodeling
Depending on your budget, you may want to dive in and give the house an entirely new, modern look. Get to know what the latest house designs and styles are. This will help guide you when renovating or remodeling. Kitchen remodeling, for example, can add value by adding space to your kitchen, better and more modern shelves and so on.
Home remodeling and renovations done in the bathroom, bedroom or kitchen will definitely add value to a house. It will also keep it relevant with the current styles, designs and fixtures. Adding a modern ADA sink in the master bathroom will add an elegant look, or you can also add a walk-in closet, or perhaps that playroom in the basement.
All you need to do is get in touch with professional help like that of Top General Contractors in Queens, New York, and they will offer you professional advice on how to turn your house into a real cash cow.
Go Green!
If you are planning to replace or change your heating or conditioning system, how about going green? Solar panels will save a buyer on utility bills drastically. This and the fact that it is environmentally friendly is the reason why many buyers are on the lookout for this changes. It will most definitely add value to a house.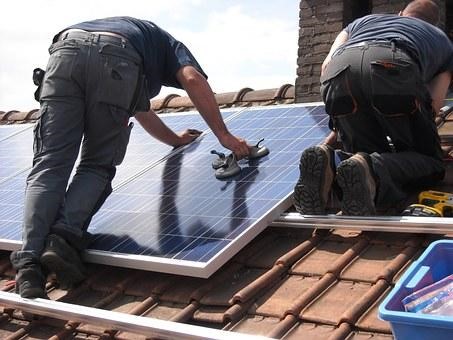 Flooring
Have you ever been in the search for a house to purchase? I have. I can tell you one thing for sure. Floors are a really neglected part when it comes to repairs and remodeling of a house for re-sale.
Whether you have a tiled, carpeted or wooden flooring, make sure it is in good condition. It will add the value of your house and make it more desirable to buyers.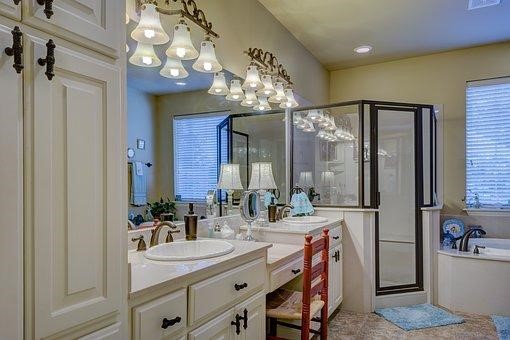 Allow Room for Creativity
When selling a house, do not leave your personal signature on the walls. The bright colors may appeal to you, but it may stifle a potential buyer's creativity.
My advice? Paint the already fixed, crack-free walls with a neutral color and allow the buyers imagination to run wild. Give them room to picture the house exactly how they want it. This will surprisingly increase the re-sale price of your house.
Take Out
Because the goal here is to increase the value of the house, be careful not to overspend. Using much more than your houses' value to renovate is rather redundant. A realtor will help you pin-point what is mostly required to increase the value of a house in your specific area so that you do not go overboard or fail to meet market expectations in your area. On the other hand, you can always contact a real estate investor like Your Trusted Home Buyer to find out how much they can pay for your house in its current condition.