I'll Always Love My Momma, She's My Favorite Girl! #Happy Mother's Day Guide
Disclosure: Howdy everyone, I wanted to inform you that I was not compensated for this post. However, I did receive a product from the company below and the opinions expressed in this post are 100% my own. I am disclosing this in accordance with the FTC guidelines.
Mother's Day is May 12th and today we have a great showcase of Mother's Day Gift Ideas! Mother's Day is a celebration honoring the mother of the family, as well as motherhood, maternal bonds, and the influence of mothers in society. So, with that being said let's get to sharing some wonderful Mother's Day gift ideas!

After a long day of fun with the family, Mom can lay her head down on one of the most comfortable pillows around from JUVEA!
It's called: JUVEA High Loft Medium Density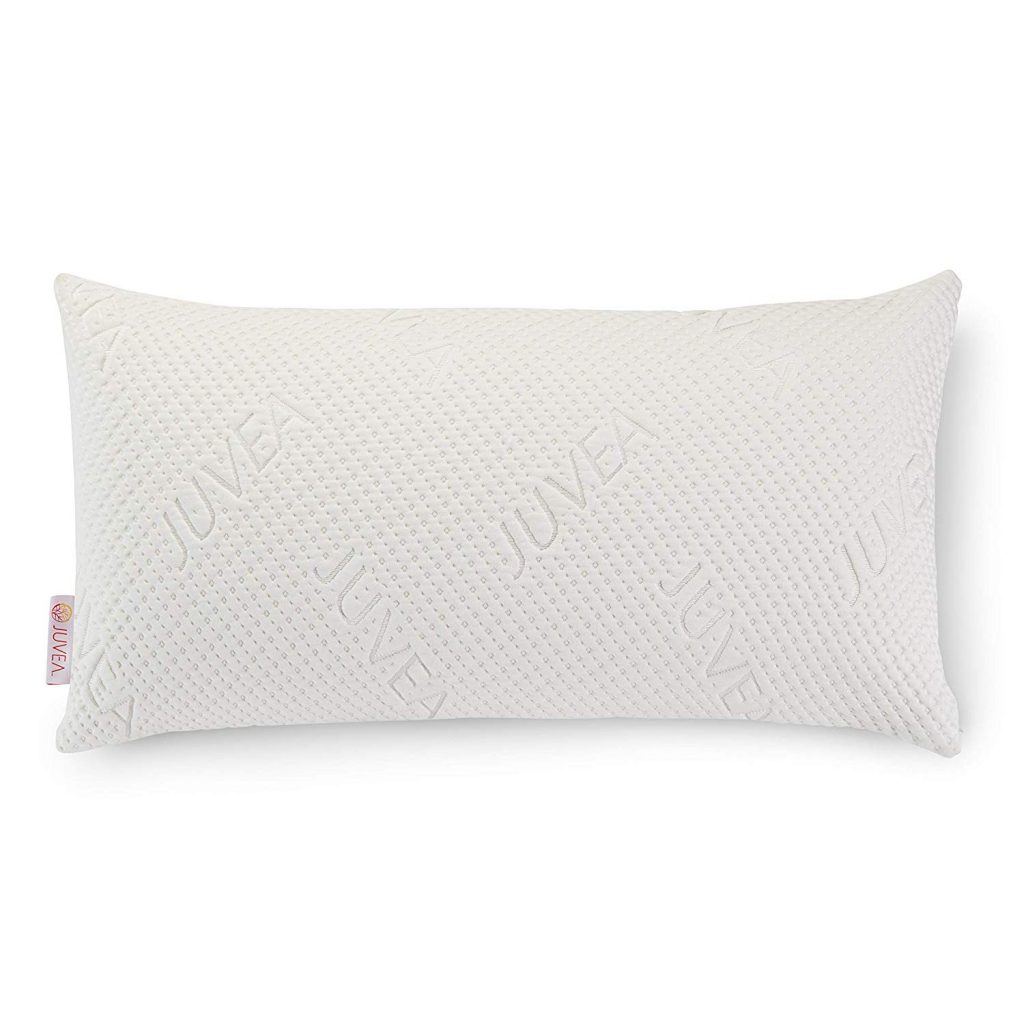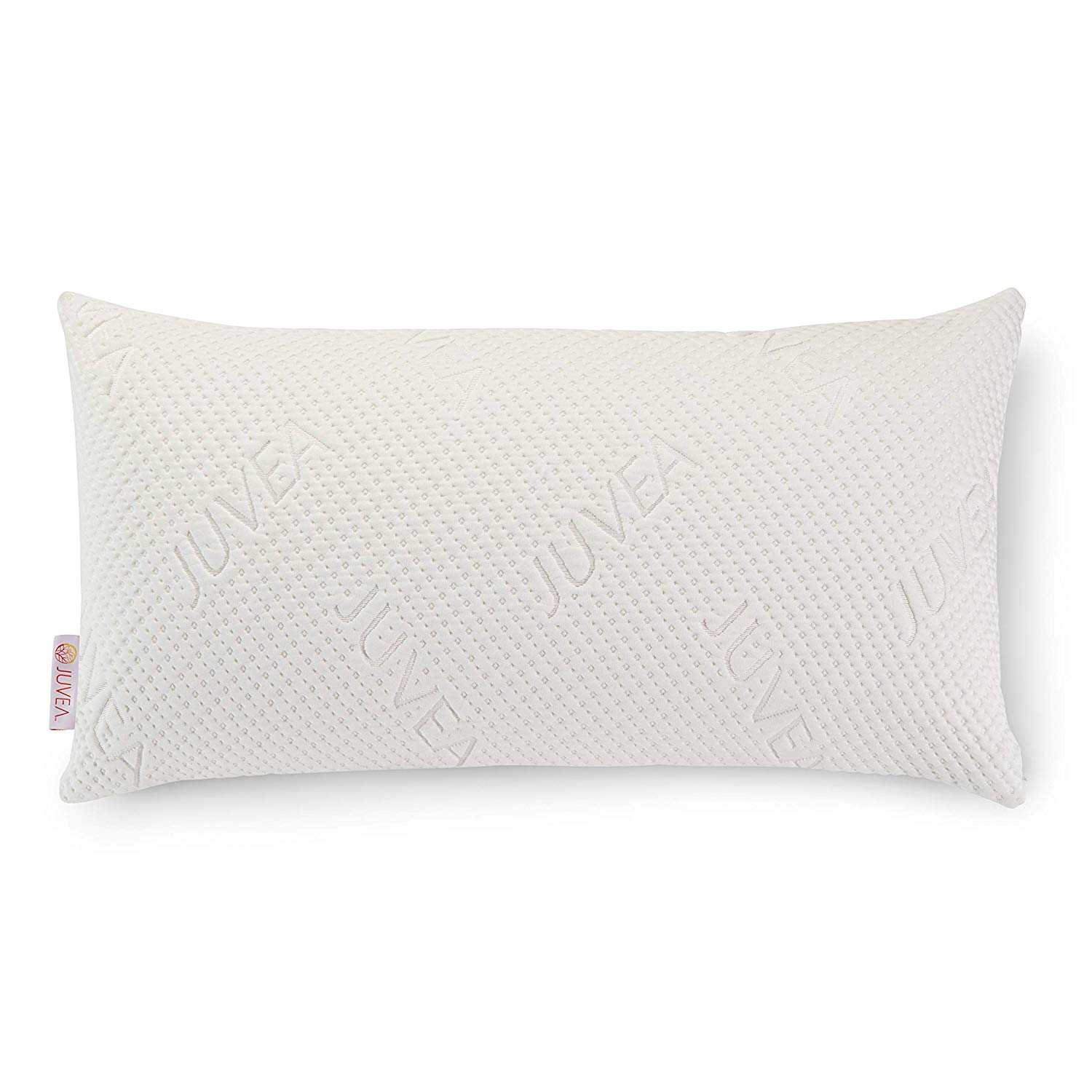 JUVEA pillows are made from the sap harvested from the Hevea tree. Unlike memory foam pillows, our natural latex pillows are completely petroleum free. The Class 1 OEKO-TEX certified free of harmful chemicals and safe for everyone, even infants, unlike memory foam pillows which give off harmful volatile organic compounds (VOCs) over time. The Talalay production process creates a uniformly supportive pillow with natural open cells throughout the material. This results in a pillow that is the most breathable on the market, without needing any cooling gels or chemicals to keep you at a perfect temperature through the night.
Inherently Hypoallergenic: Mold and dust mite resistant, latex is naturally inhospitable to bed bugs and microorganisms like bacteria and fungi. This helps prevent odors and allergy symptoms like congestion, sneezing, itching, and more. Their TENCEL Lyocell Fiber Cover offers an ultra-soft surface that is highly breathable, temperature regulating, safe for sensitive skin, and luxuriously comfortable. The cover is highly durable, resisting excessive stretching and tearing and is certified biodegradable. You can learn more about their pillows and their company here.

Here's another great gift idea for Mom. If mom is a music lover JBL has the prefect speakers to help her jam to her favorite tunes Mother's Day! You Can save up to 60% Off on JBL products.
Here we have the JBL GO2 Wireless Bluetooth Speaker.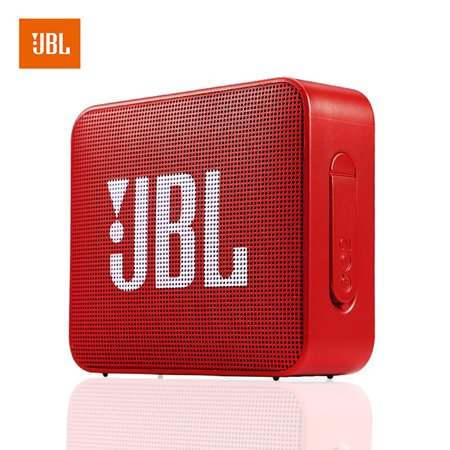 With wireless BT4.1 technology Mom can enjoy wirelessly high-quality music from her smart phone or tablet via BT Connection.
The IPX7 waterproof means no more worrying about rain or spills; you can even submerge JBL GO2 in water.
Compatible with almost all 3.5mm audio devices, such as MP3, DVD player, computer, TV and more. Has a 730mAh rechargeable Li-ion Polymer battery and supports up to 5 hours of music playing time.
Yes, it's hands-free with Mic: Built-in noise free speakerphone ensures crystal clear conference calls over the speaker. You can grab your JBL GO2 here.

Does your mom enjoy nice walks along the beach, early morning gym sessions, workouts with her music? Well, she'll love the JBL Reflect Mini2 Wireless In-Ear Sport Headphones.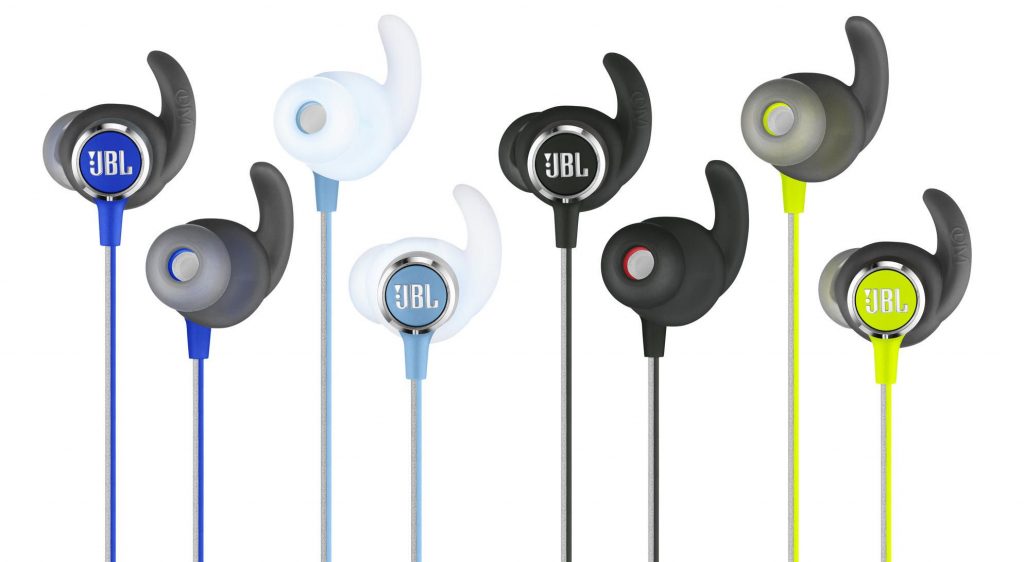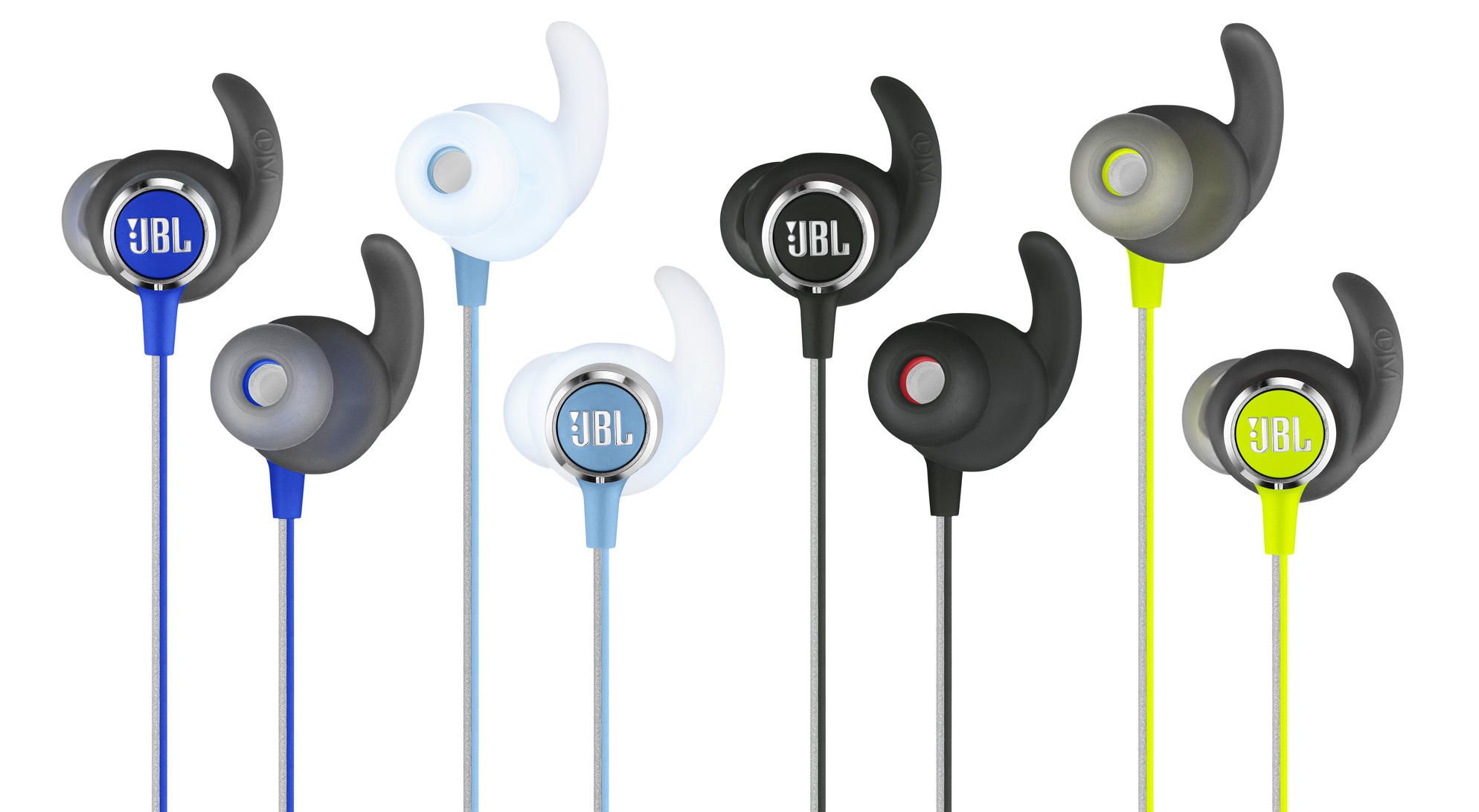 You see these awesome sport headphones are designed for movement, no matter what mom's lifestyle is she can connect via Bluetooth and enjoy her tunes with ease.  The JBL Reflect Mini 2 fits every ear shape and size with ergonomic silicone tips and patented Freebit enhancers available in 3 sizes for customized comfort. They're sweatproof lightweight aluminum design is stylish and feels effortless while a 3-button remote and mic that keeps music and calls conveniently close at hand. And with 10 hours of battery life powering signature. With the touch of a button you can conveniently manage your calls and access the voice assistant. They are available in 4 colors and can be found here.

Now on to some cool beauty products from the Horizon Group. These gifts will be great for mom and her daughters. They can now spend some quality time creating their own D.I.Y jewelry bracelets/ D.I Y Cosmetics.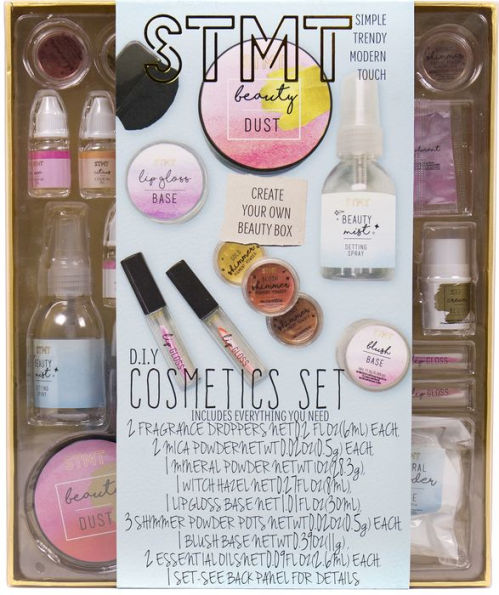 Create your own line of premium beauty essentials at home with the STMT D.I.Y Cosmetic Set! Combine simple ingredients to design customized blush, lip gloss, beauty mist and more. Mix fragrances to create signature scents and shimmery powders for trendy color accents.
Learn the process of what is involved in creating beauty favorites. Experience This hands-on way to experiment with fun and sweet-smelling beauty creations. Personalize each creation with a unique name using the colorful labels included.
You can find the Cosmetics Set nationwide at store like Amazon, Barnes & Noble, Michaels, Shopko, Target.

This Mother's Day you can design mom a beautiful bracelet from this STMT DIY Alphabet Jewelry Set by Horizon Group.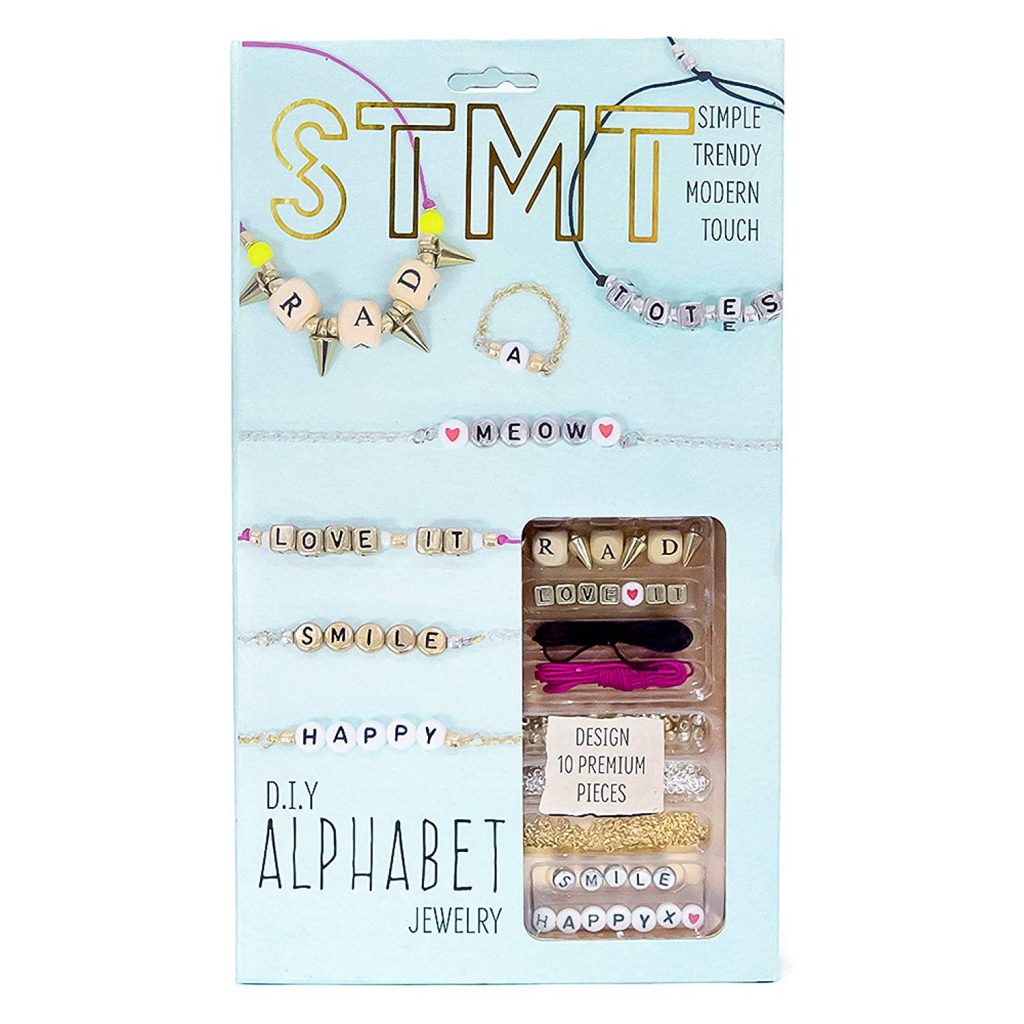 Now you can create 10 premium pieces of personalized jewelry with the STMT D.I.Y. Alphabet jewelry kit! Spell out Mom's name, your name, a friend's name, favorite quotes, words and phrases. With various chains and cording, you can create jewelry that suits every occasion! jump right in and get started or follow along with the instruction booklet for some inspiration, tips and tricks.
Kit includes: 104 round alphabet beads – 52 metallic round alphabet beads – 104 metallic cube alphabet beads – 26 wood alphabet beads – 50 round faceted beads – 10 matte neon beads – 16 in. Metal chain – 4 Lobster clasps – 20 jump rings – mini pliers – 2 – 3 Yd. Knotting cords – 6 – 2 in. Eye pins – 0.5 oz. Of metallic seed beads – 4 spiked beads – 32 in. Metal chain – 3 – 0.75 in. Eye pins – an instruction booklet.
You can find the STMT DIY Alphabet Jewelry Set nationwide at store like Amazon, Barnes & Noble, Michaels, Shopko, Target.

Keeping it moving next we have a two beautiful pieces of jewelry from the company called Your Moon Phase. Here we have the Luna Necklace and Luna Bangle Bracelet.
Luna creates beautiful jewelry pieces showcasing the Moon phase on the date of your choosing! Whether it's an anniversary, birthday, wedding date, or a special gift for Mom, they can capture and Preserve your most memorable date! Each piece is elegant, unique and is sure to strike up conversations. They are simply gorgeous and a treasure piece that you'll forever love.
The Necklace comes with a 5/8″ lunar phase charm that captures the moon's vibrant energy, illuminating in the darkness and shimmering by day. This divine creation is made from hand-polished surgical stainless steel and dangles from a gorgeous 18″ surgical steel necklace as an ever-present reminder of your cherished day. Simply let them know the significant date of your choice and they'll capture the moon as it was on that sacred moment in time. etc.
The Bracelet is another beautiful piece. Reach for the stars and claim your most memorial date as it aligns with the moon's glory.  Your magical memory will be set in a chic, yet sophisticated hand polished stainless moon charm bangle. Illuminating in the dark and glistening in the sunlight, the 5/8″ diameter ornamental moon charm captures the moon as it was on your special day – be it your birthday or that of a child or lover, your wedding anniversary date, your baby's christening date or any other day that is of significant value to you like Mother's Day. Both unique pieces in my opinion will be great keepsake pieces that will place a smile upon Mon's face.

Here's another great gift for Mother's Day. Décor Collection® from Softsoap® will keep mom's hands fresh with a few of their scented hand liquid Softsoaps this Mother's Day.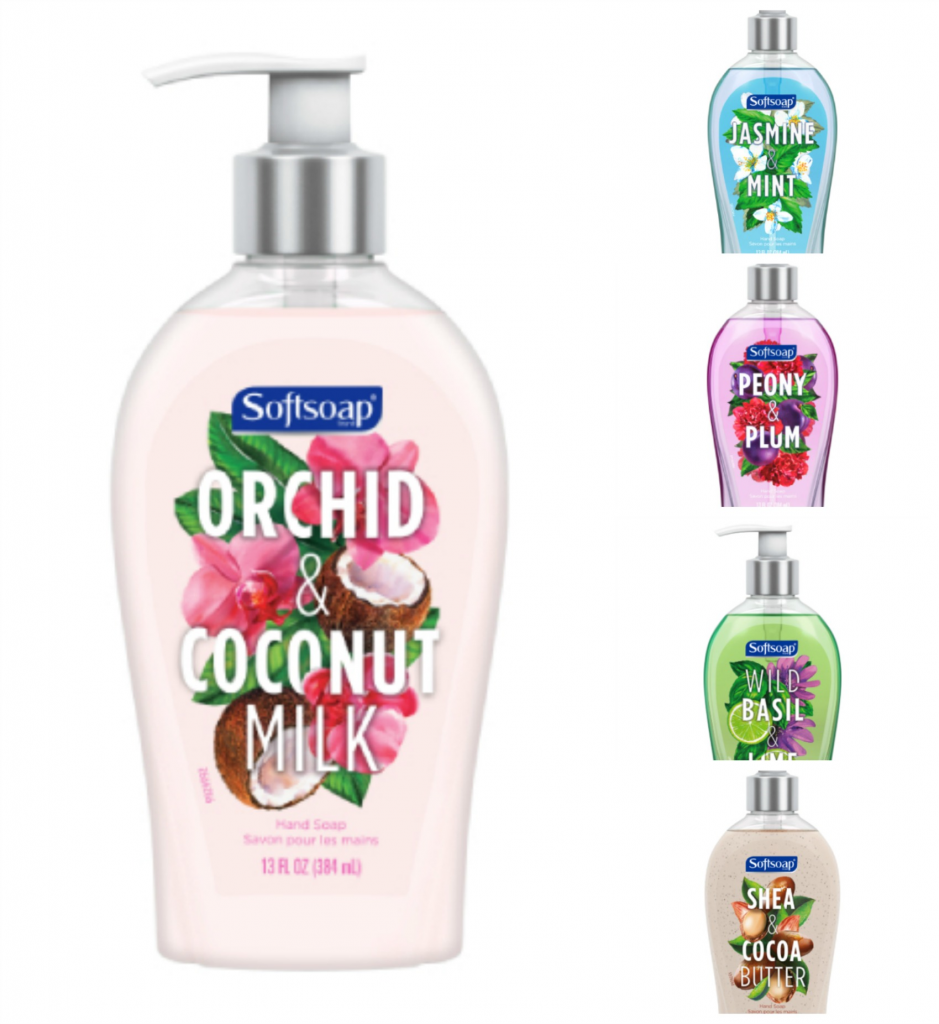 Softsoap Liquid Hand Soaps are designed to elevate your sink and provide an indulgent hand washing experience with their exquisite variety of scents.
Small accents can make all the difference, and Softsoap's Décor Collection sophisticated hand soap pump helps you express your personal style and beautify your sink.
The collection consists of five lavish scents, each with unique and modern reimagined packaging that allows consumers to customize the space around the sinks in their home. The fresh scents are all perfect for spring and summer and are sure to brighten your day. Please visit the website to see Softsoaps collection here. Did you know 71% of Americans find joy in washing their hands and 93% say that a pleasing scented hand soap brings them joy?

Gift Mom her own Crock-Pot 8-Quart Multi-Use XL Express Crock Programmable Slow Cooker and Pressure Cooker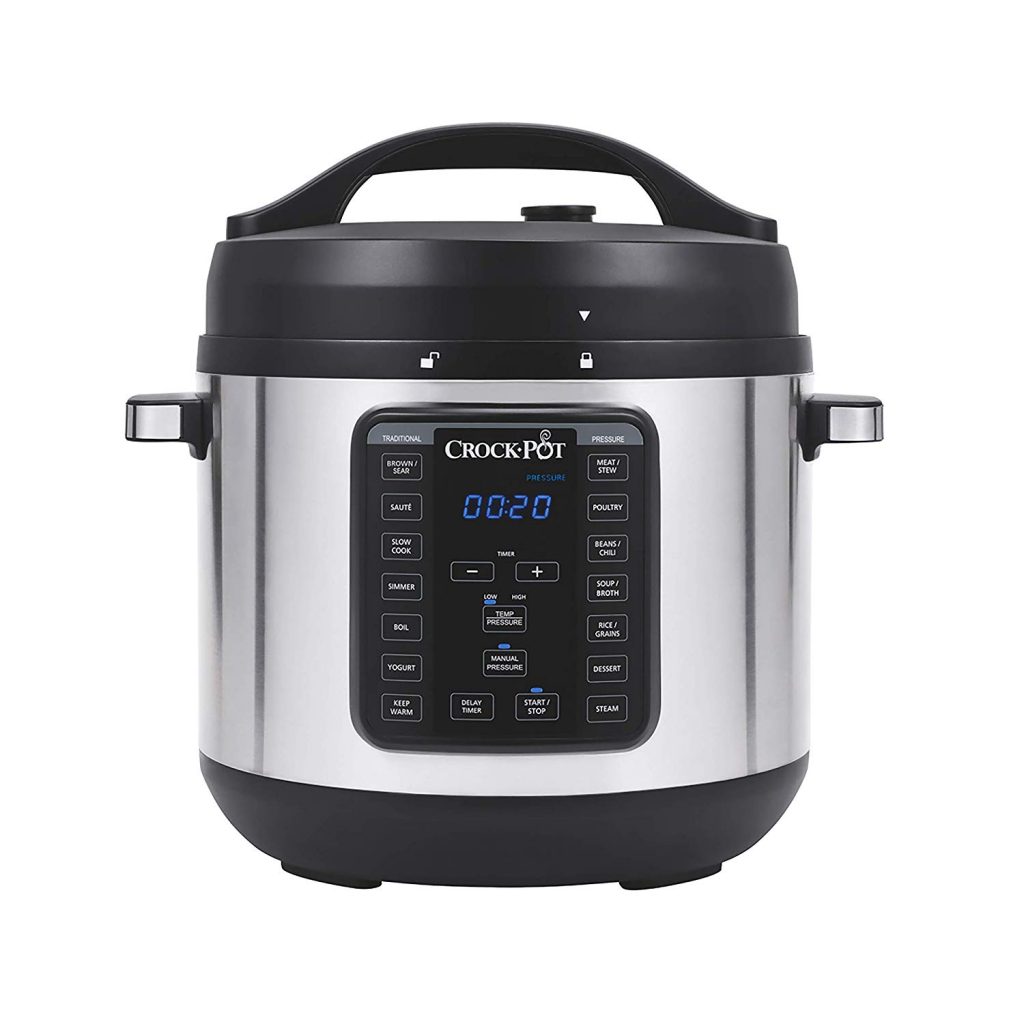 There's nothing like having your own Crock-Pot on hand to slow cook any meal you desire. Being a versatile appliance mom can cook just about anything she wants like baked potatoes, mashed potatoes, rice, pasta, a pot roast, ribs and more!
Prepare a variety of meals in a fraction of the time that traditional cooking requires. Steam, brown, sauté, and now simmer or boil your ingredients in the inner pot before using one-touch meals. And here's something else to love: one-pot cooking also means fewer dishes to clean! Spacious 8-quart size feeds 10+ people, making it a time-saving appliance for larger families or entertaining. The 8-quart non-stick cooking pot is dishwasher safe for easy cleanup. You can order your Crock-Pot Express Crock today.

Let's celebrate Mom with a few wonderful gifts from these companies listed below. First, we have Feltman Brothers. I've adored this brand for many years, and I must say they have the best vintage style baby outfits I've ever seen.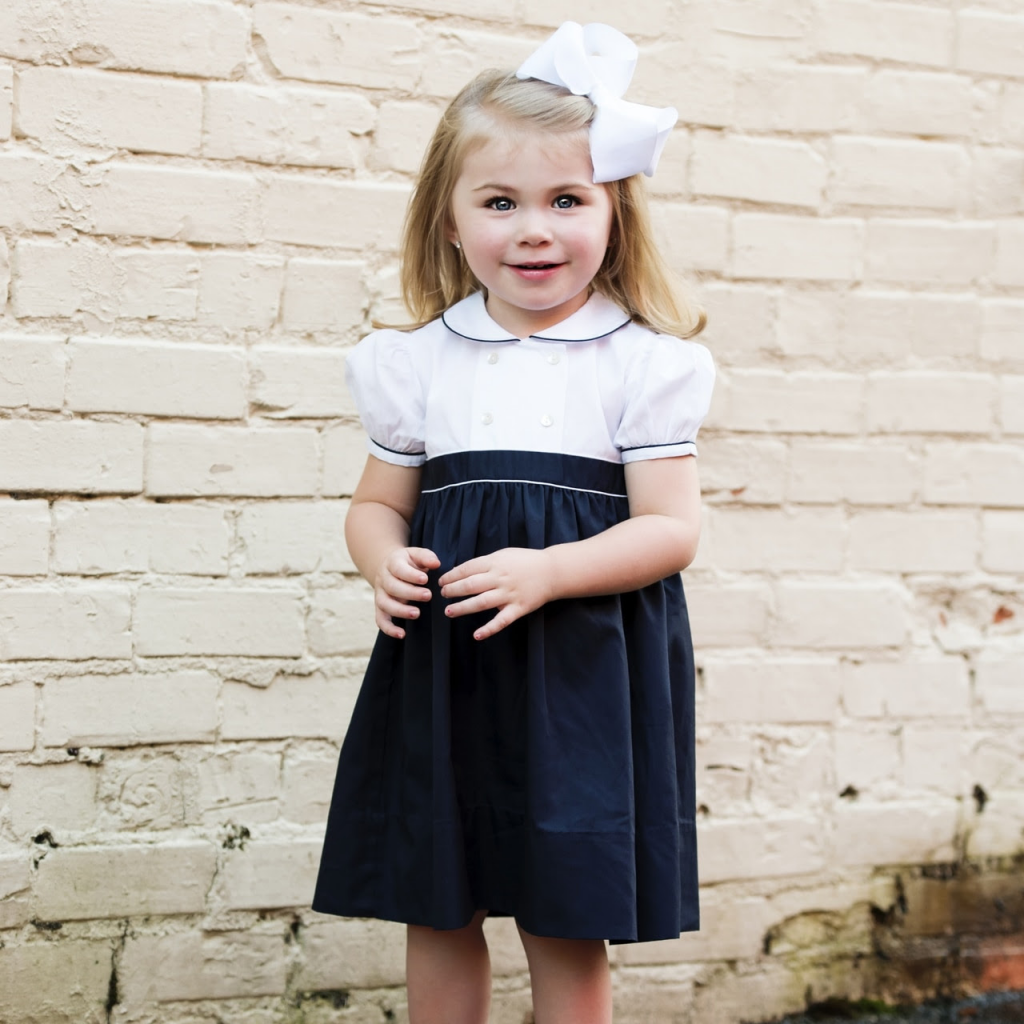 This Double Breasted Dress is simply gorgeous and will be perfect for any formal occasions when you need to dress to impress! This dress features a white double breasted top with dainty piping along the peter pan collar and puff sleeves.
A sweet gather-pleat skirt comes in navy or light blue. Opens with buttons down the back for easy-on easy-off convenience. This dress is a Feltman Brothers favorite, and it's soon to become in your family as well!
So, this Mother's Day mom and daughter can dress in the same colors blue and white so they can paint the town together.

Isabelle Grace Jewelry has the perfect handcrafted jewelry piece for mom this Mother's Day. Every piece is crafted with love and made in the USA, no matter what you're celebrating (birth, weddings, anniversaries, etc.) their artist can capture that moment.
Here we have the Signature Initial Necklace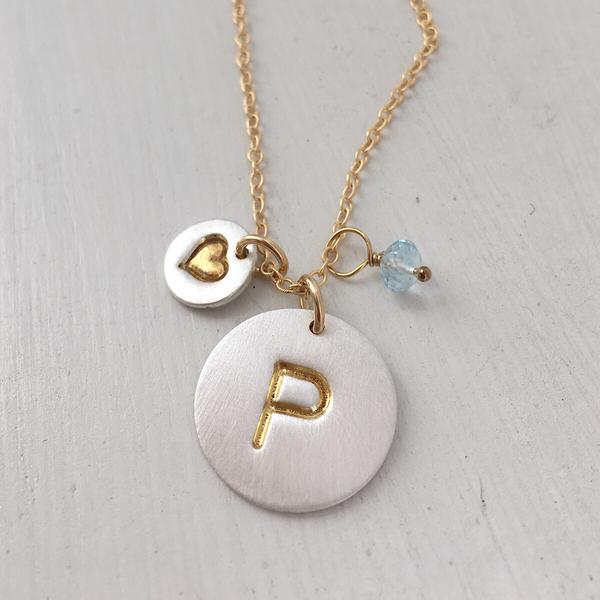 This stunning design is called the Signature Initial Charm necklace which features a (.999) fine silver disc with a stamped initial accented in 22kt gold. A great piece for everyday wear and for layering with other necklaces.
It's approximately 3/4 in. in size with a brushed matte finish. Necklace comes with one Signature Initial Charm. Stones and charms not included.

You can order your today so it can arrive in time for Mother's Day!
You can even have their jewelry personalized with all the kid's names and birth date listed. The great thing about
Isabelle Grace Jewelry
is they not only have an array of beautiful handcrafted jewelry that will never go out of style.
Isabelle Grace is a favorite of celebrities like Katherine Heigl, Lindsay Price, Tori Spelling and many others.

I like this next gift because it's a gift for mom and baby. It's the bbluv Nidö Mini, a 2-in-1 Travel & Play Tent.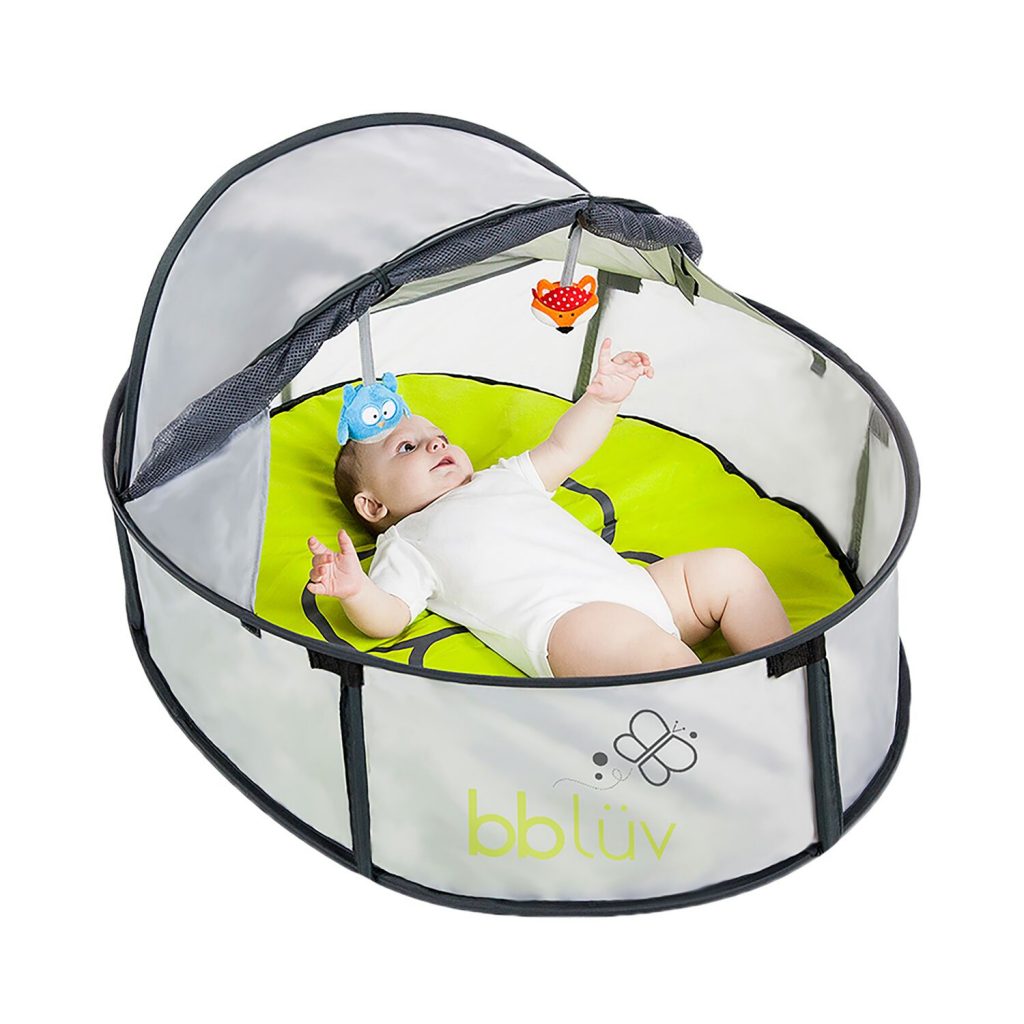 Since the weather is becoming nicer soon mom and baby will be able to head to the beach, park, or hangout in the backyard with her baby's new bbluv Nidö Mini, a 2-in-1 Travel & Play Tent.
This multi-function ultra-compact tent is ideal as a play area and is comfortable enough for baby to nap comfortably in open-air as well as at home. Equipped with a removable mat and 2 toys, it makes cleaning easier and storing away when not in use even easier.
The Nidö Mini's fabric has an anti-UV coating of SPF 50+ to protect baby's skin from harmful UVA and UVB rays from the sun, as well as protecting from wind and sand.
Includes a canopy and retractable mesh to keep mosquitoes away during play or rest periods.
The "pop-up" system makes the folding & unfolding easy and fast. Light & ultra compact, it includes a practical carry bag for the beach or the park and event fits in your cabin luggage. It's recommended for ages 0+ and as always never leave baby unattended.

My Baby's Heartbeat Bears' will surely add a big smile to mom's face this Mother's Day.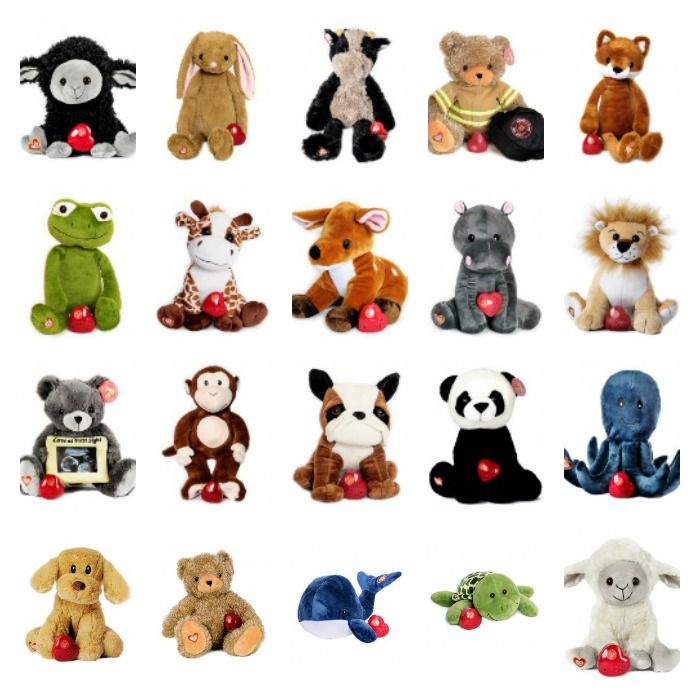 Now moms all over the world can capture their baby's heartbeat. These cute, soft, adorable stuff animals record a baby's heartbeat which will bring a special connection, strengthens, and bond between a mother, baby, family, and grandparents. My Baby's Heartbeat Bears are high-quality, beautiful stuffed animals that come with a 20 second recorder that will store a heartbeat even through battery changes. The My Baby's Heartbeat Bears come in a variety of stuff animals and are great for baby shower gifts, your little one, or for parents that are away. My Baby's Heartbeat Bears are soft fleece like material with poly fiber stuffing, and a velcro closure opening in the back where you can place the recorded heartbeat.

Precious Moments "You're My Inspiration" Porcelain Tea For One gift will have mom smiling from ear to ear with joy.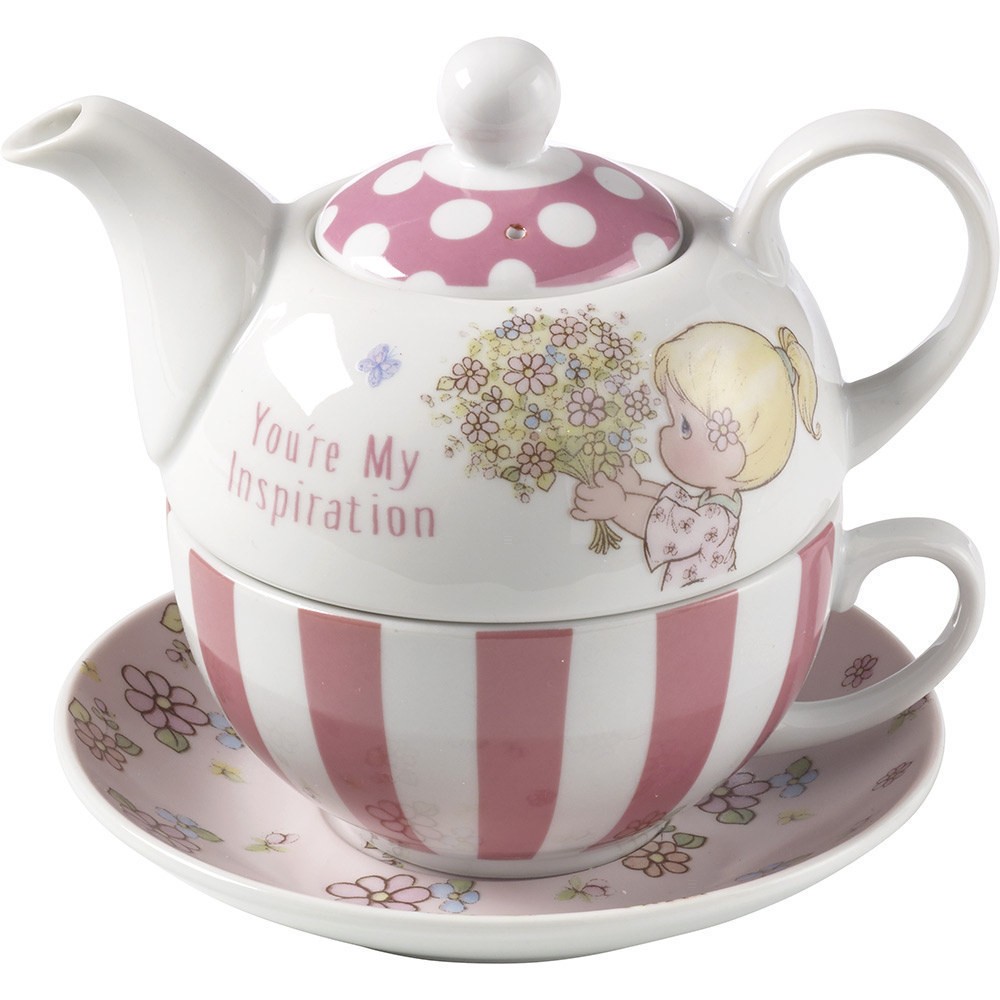 After a wonderful day celebrating with the family Mom can settle down and enjoy a cup of tea with her Precious Moments "You're My Inspiration" Porcelain Tea For One. Or she can place this keepsake porcelain tea for one set in her china cabinet.
This clever 14 ounce teapot, 9 ounces. teacup and 5.5" diameter saucer is designed to look like one piece and the set shares the touching message "You're My Inspiration".
With pink and white stripes, polka dots and pastel florals, it's a feminine gift for Mom or any special woman in your life.
Crafted of porcelain this tea set is also microwave and dishwasher safe. Grab yours today here

Help Mom capture her Mother's Day with this awesome FUJIFILM Instax Mini 9 Camera.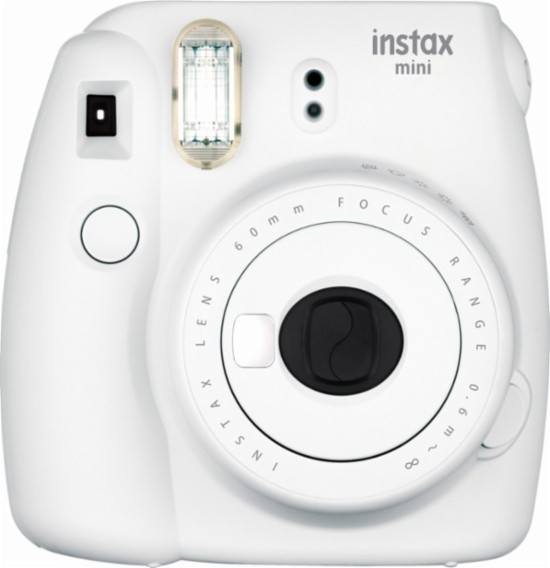 Now mom can remember all her joyful moments with this Fujifilm instax Mini 9 instant camera. It's a perfect gift for her to have on hand, it's lightweight and portable to accompany her on Mother's day or on any adventure, and the automatic exposure measurement ensures bright images no matter where's she's at.
The high-key mode softens the look of portraits, while the improved viewfinder on this Fujifilm instax Mini 9 instant camera provides greater viewing clarity. The camera has a built-in selfie mirror that helps check your framing, a brightness adjustment dial that allows you to select from f/12.7 (indoors, night), f/16 (cloudy, shade), f/22 (sunny, slightly cloudy) and f/32 (sunny and bright) apertures for customized use, Fujinon lens with a 60mm focal length, 2 components, 2 elements and 1:12.7 magnification lets you snap high-quality photos, an exposure counter and a film pack confirmation window that lets you know how many unexposed films are remaining and much more. You find the FUJIFILM Instax Mini 9 Camera at many nationwide retailers and on Amazon.

Now this gift is not only for Mom but for the entire family to enjoy on Mother's Day. It's the Starlux Games-Glow in the Dark Games.
Mom team up with the family this Mother's Day for a game of fun. The weather man has already predicted a sunny day on Mother's Day so why not get outdoors and enjoy some fun activities. This is where the Starlux Games-Glow in the Dark Game will come into play.
Put down those cellphones and everyone gather your team, grab your sword and get ready for some fast-paced glowing action! All ages can play together — kids, teens & adults will enjoy this awesome icebreaker game that develops teamwork, social skills and strategy! Each kit includes game pieces for 2-20 players and offers 10 ways to play. Whether you're dueling as Gladiators or protecting your queen in Knights of Old, players of all ages work together to vanquish their opponents. Complete with lit jail markers, territory lights, light-up wristbands and glowing crystals that serve as each team's flag, this is truly a modern twist on a classic game. PLUS, you can use the kit for more than just one game! The glowing lights are designed to be played with 12 exciting game options such as Ghosts in the Graveyard, Fugitive and Ninja. The illustrated playing cards included in each set show how to play each variation in simple, easy to follow steps.  that kids ages 8+ can figure out. All batteries are included and replaceable you can grab this set here.

Mom you can enjoy some quality time with your little on with this new Brick Mates Learning Puzzle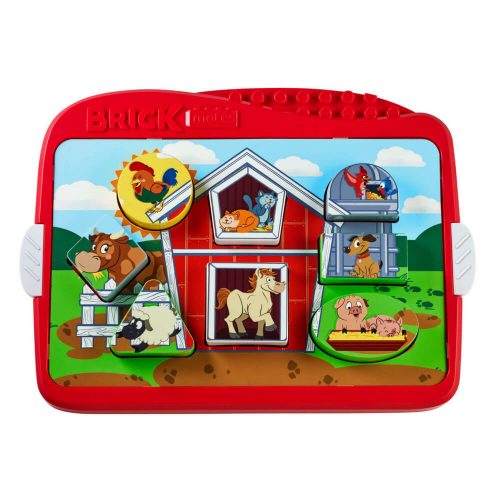 Brick Mates® Lock and Learn was designed from the ground up to be fun and help kids quickly reach proud mom brag-worthy age-appropriate milestones.  Brick Mates helps your child develop:  Cognitive Skills, Educational Skills, Emotional Skills & Physical Skills. Simple snap-on brick puzzle blocks keep the pieces in place. When your child is ready to play again, just push down on the quick release tabs and watch your child's reaction as the puzzle blocks POP right up. Put them away and the pieces stay! HOW TO PLAY Brick Mates Lock and Learn: Using the baseboard on a flat surface or floor with the background in place and the matching puzzle pieces on hand, align a puzzle piece with the corresponding shape. Push the piece down to snap it to the baseboard. Continue until all pieces are in place, snapped down and your puzzle is complete. Once finished, push down on the white tabs on the left and right side at the same time and the puzzle blocks will gently "POP" off to play again. Get your puzzle here today.

The Brick Mates Stack By Numbers Activity Set will be another way mom and child can enjoy some .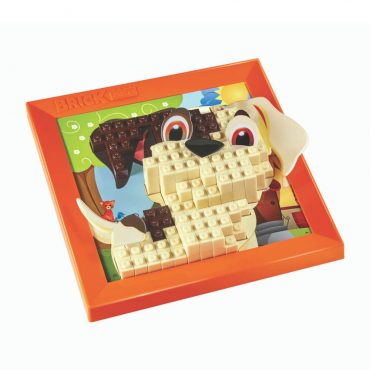 YOU WON'T STEP ON THESE BRICKS!  QUICK & EASY TO CLEAN UP & STORE. INCLUDES CONVENIENT ZIP TOP STORAGE BAGS:  PLUS, the frame and studs hold your template and background graphics together while the bricks snap onto the studded baseboard so it all stays secure. Start now and finish later. It will all hold together. Put them away and the pieces stay!
HOW TO PLAY Brick Mates® Stack By Numbers: 1) Clear baseplate reveals a full color, numbered template! 2) Follow the number pattern for how high to stack your bricks! 3) The color fields tell you which color bricks to use! 4) Complete with puffy stickers!

Here's a wonderful gift for mom from the company The GROMMET, it's the AUS-ION Steel Skillet.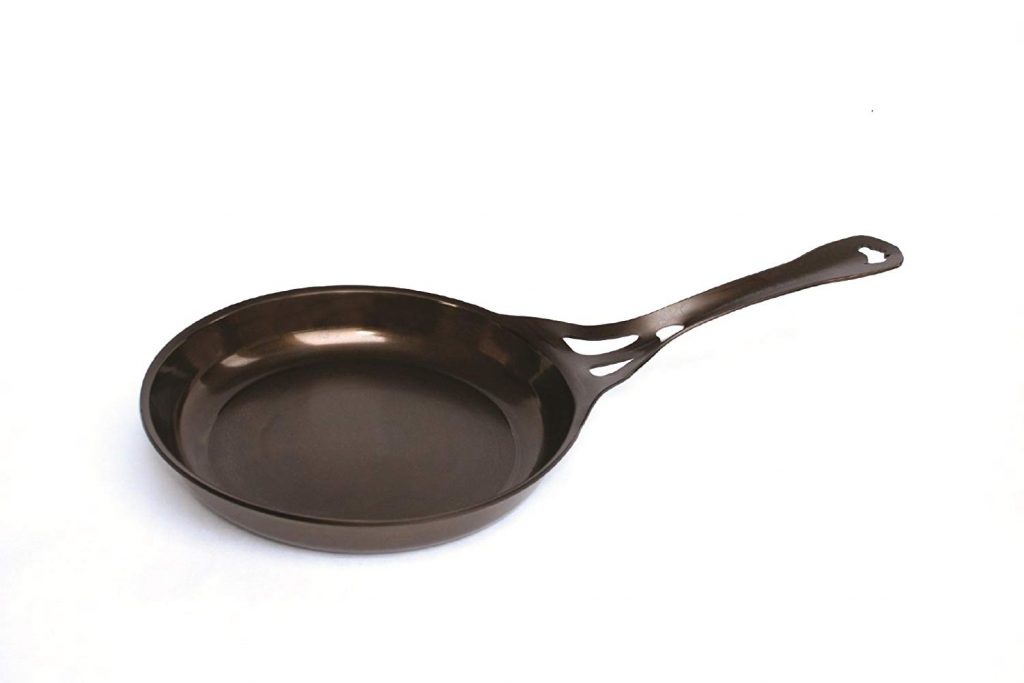 This awesome skillet is sure to bring out the chef in mom. You see, AUS-ION steel cooking pans combine the best of cast iron and French steel pans—and are built to last a lifetime. The AUS-ION skillet cooks similarly to cast iron, but handles more like French steel. Its seamless design is pre-seasoned and cooks evenly, and the longer handle is vented to stay cooler and easy to maneuver. Backed by a multi-century guarantee, this could be the last pan you ever buy.
The High Wall Skillet is one of our most popular. Deeper than most regular skillets, the high walls make this pan ideal for sauteing – flipping food has never been easier! At 3mm thick, this pan provides fast and even heating to ensure even cooking. The ergonomic handle; wide and concave design for comfort and control and less hand fatigue; generous venting in neck reduces heat transfer for a cooler handle, Naturally pre-seasoned for a healthy nonstick option; ready to use, no stripping required; suitable for use at high heat with any heat source, to clean your skilletuse wooden utensil or steel wool to lightly scrape pan under hot running water; dry thoroughly; do not use soap; new pans will benefit from additional seasoning after first few uses. You can check out the AUS-ION skillet here

Mom here's another gift we know you will love. LONECONE Women's Patterned Mid-Calf Rain Boots.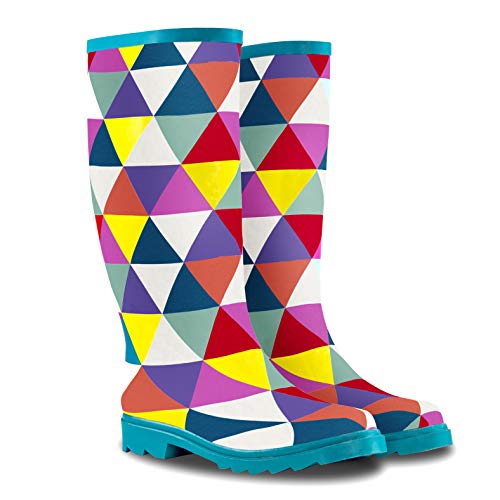 ONE-OF-A-KIND – Lone Cone collaborates with local artists in their hometown of Boise, Idaho to create unique prints you won't find anywhere else; Their grown-up galoshes make excellent garden shoes and are great for camping, or any other activity where things can get a little muddy. MOM's feet can now stay WARM AND DRY IN ANY WEATHER – Say goodbye to those rainy day blues! Each pair of Lone Cone boots are tested to ensure they are 100% waterproof; A rubber exterior makes these boots incredibly easy to clean; Deep tread delivers non-slip traction. Made from durable yet soft, flexible rubber for a feel-good fit that moves with you; 1″ heel adds subtle lift and boot shaft measures 14″ from top of boot to the ground; One-piece design helps prevent split seam. Please note Lone Cone ladies' rain boots are not available in a wide calf style but are available in many cute patterns. Patterned rain boots in matching prints are a great gift idea for moms and LONE CONE breathable, lined rain shoes for kid and toddler sizes, too? Order your mom's boots today here

Are you looking for something unique for mom this Mother's Day? Check out this cute VELVET CAVIAR Coffee First iPhone Clear Case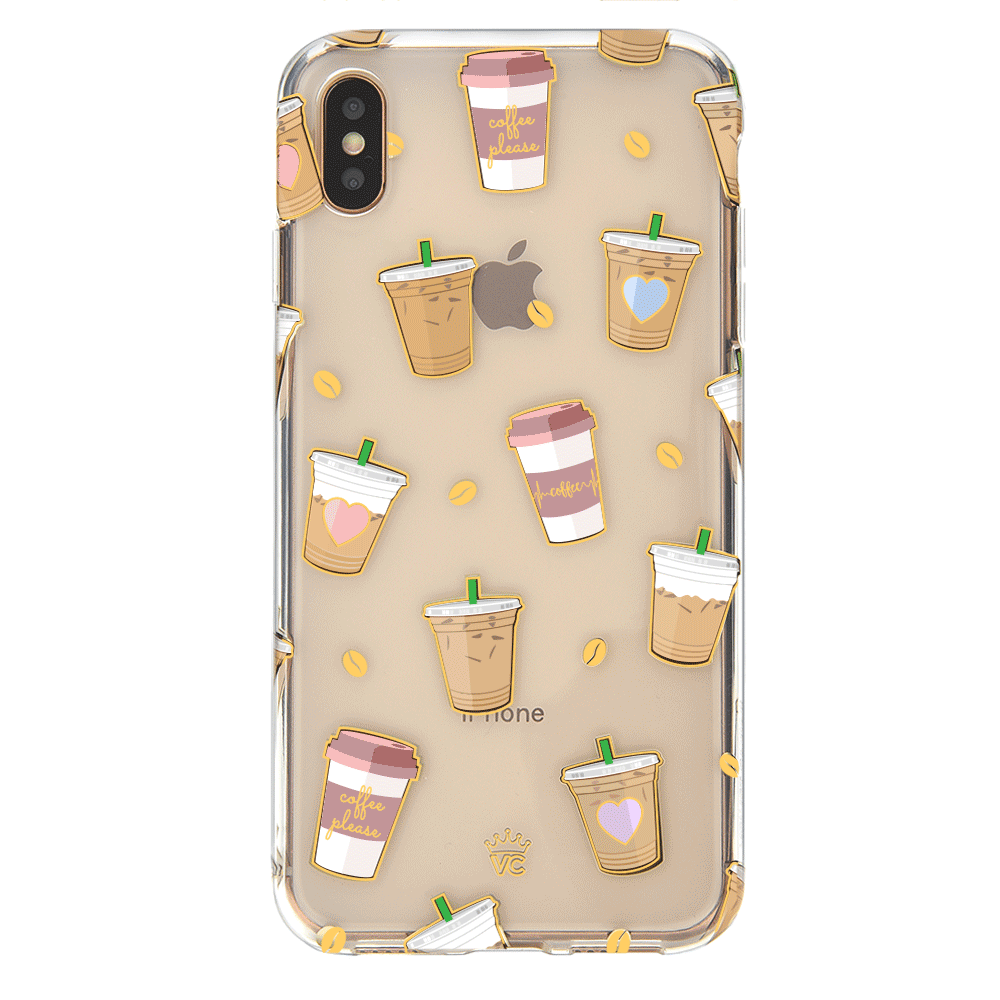 This cute phone case will be great for mom's iPhone. That's because this protective, clear case has a super cute coffee pattern featuring iced coffee, to-go cups, and coffee beans!
It comes in a gloss finish, gold chrome outlines, and a matching clear bumper for added protection against drops.
It offers screen and camera protection and a 360 degree raised lips for maximum coverage to prevent scratches or cracks during drops.
You can check out this case and many other here 

Here we have another VELVET CAVIAR product which is the Rose Phone Ring
Mom can now hold her phone comfortably with one hand, snap pictures with ease, and stop dropping your phone.
Or she can stand up her phone with her new Rose Phone ring so she can watch her favorite videos hands free! With 360 rotation, she can adjust the ring to any angle needed.
In case you've got a handful, the grip ring is a great way to carry your phone on one finger.
With a collapsible ring, it'll slide into your pocket like it wasn't even there.
You can see VELVET CAVIAR wide selection of phone rings here

Here's a nice gift mom can use when she's ready to enjoy a cozy fire outdoors. It's the Enviro-Log Fire Logs .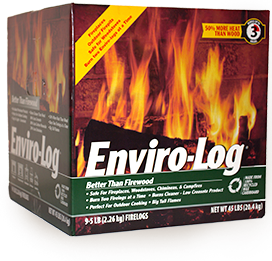 Get ready to set up the firepit, grab a cozy chair, a little music, and a few lights for an outdoor experience with Enviro-Log Fire logs. Known as the greenest and most versatile fire logs on the market, Enviro-Log Fire logs are the ultimate firewood substitute. Enviro-Log Fire logs are made from 100 percent recycled waxed cardboard and when compared to firewood, Enviro-Log Fire logs burn cleaner.
Enviro-Log Fire logs can also be stored and burned in all weather conditions and can be transported for camping, fishing, RVing, tailgating and other outdoor activities without the concern of restrictions imposed on firewood by some states and campsites. Enviro-Log Fire logs are also great for emergency preparedness because they have an infinite shelf life and are safe to cook over. They are also a popular choice for fire pits, wood stoves, chimeneas, and campfires. They come in 5-pound and 3-pound sizes. Made in the USA.  Each 5-pound fire log will burn up to 3 hours.

Lugz have always been one of my favorite brands, today we are sharing a pair of their new Women's Dot.Com 2.0 Oxford Sneakers
Give mom the comfort she needs for her feet with these Women's Dot.Com 2.0 Oxford Sneakers. Straight from the streets, the Dot.com 2.0 is a retro inspired take on our classic Dot.com from the 90's. Taking cues from both athletics and boots, this chunky-soled sneaker is sure to take your look to the next level. A style you can make your own day or night.
No matter if mom is out for a walk or just hanging with her friends the Women's Dot.Com 2.0 Oxford Sneakers would accent any outfit. They are available in many different colors and range in sizes 5-11. Hurry grab mom a pair today so they can arrive in time for Mother's  Day.

We have so much more to share  for Mother's Day. Today we have three awesome gifts for mom from the brand Reduce. First, we have one of Reduce Cold1 HOW DO YOU SIP IT? SIP. DRINK. GULP Tumbler.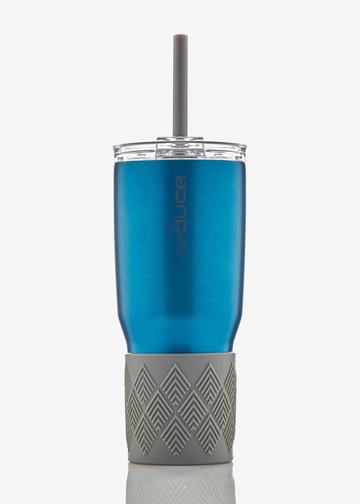 Mom can sit back and sip her drink in style and never worry about her drink becoming warm. You see this awesome tumbler stays cold 24 hours and it has a 3-in-1 Lid that will allow her to sip her drink with a BPA Free Tritan straw, gulp it if she wish or just have a nice drink all due to the amazing lid.
Each tumbler comes with Dual Wall Vacuum Insulation, they are sweat proof, fits cupholders, are BPA Free, and are made of 18/8 Stainless Steel.
They also have a satin paint finish along with a Silicone Grip/Non-Slip Base that will help mom hold her tumbler comfortably.
You can see this tumbler and many others here

Here we have the Reduce Wine Cooler Set.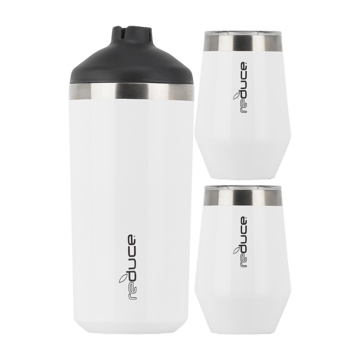 After mom has settled down from having lots of fun with the family Mother's Day. She can grab a cold bottle of wine and this Reduce Wine Cooler set and relax.
She can store her favorite brand of wine right inside the Dual Wall Vacuum Insulated Tumbler. The Reduce Wine Cooler set will keep wine at the Perfect Temperature, no ice is needed, sweat proof, it has an Non Slip Base, Fits Most 750mL Wine Bottles, it has a Opaque Gloss Finish, and is BPA Free.
So, no matter where mom is headed, whether its tailgating with friends, hanging with girlfriends at home, on a picnic, or having a party this Wine Cooler Set will be prefect to have on hand. Available in three colors and Set Includes: 1 Wine Cooler & 2 Wine Tumblers (Lids Included)

This product also comes from the brand Reduce.  REDUCE Everyday WATERWEEK set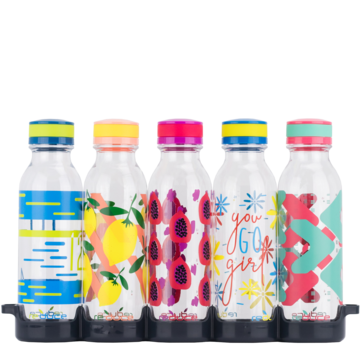 The brand's mission to reduce the impact of beverage containers on the environment and the wallet all started with WATERWEEK, a stylish and convenient to ditch the disposables. The WATERWEEK set includes five reusable bottles and fridge tray, making it easy to fill, chill and go. The 14 and 20 oz. options make for a great lunch prep hack for the whole family.
They're Leak Proof, have Large Opening for Ice, Perfect for every day, BPA Free Tritan, come with Contoured Lip, Easy to Clean Lid Gasket, Cupholder Friendly and includes a tray that slides neatly into your fridge. You can find this selection here
All these wonderful Reduce products can be found on their website and at Target, Costco and Amazon.
Mom's here is another gift I know you will love. It's from the brand SWANWICK Crystal Nighty Swannies
Blue Light Blocking Glasses.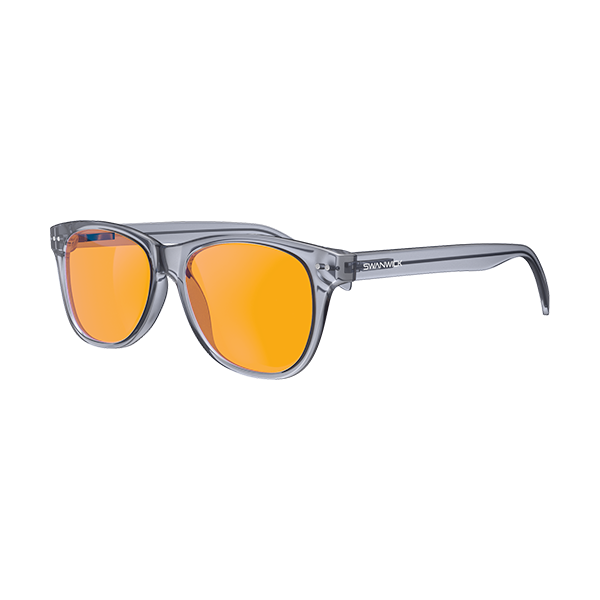 Do your eyes ache from staring at your computer all day? Do you suffer from headaches time to time from your devices? Well SWANWICK Crystal Day Swannies Blue Light Blocking Glasses are here to make your screen time better and supercharge your sleep & health by blocking harmful blue light while letting in all other safe light.Wear when working on computers or gaming to stop sore eyes and headaches.
Not only will these glasses assist with blocking out excessive blue ligh from your devices you can also utilize them for sleep. You'll never have trouble sleeping again when you wear your Swannies Computer Screen Glasses.Wearing Swannies at least 90 minutes before bedtime leaves you free to watch TV and use devices without ruining your sleep. Most of all mom will look with the most stylish blue light blocking glasses on the market. Remember to always take a break from wearing your SWANWICK Crystal Nighty SwanniesBlue Light Blocking Glasses so you can allow some natural light exposure to ensure your body knows it's daytime. Grab your pair here

Mom can now capture her kids treasured moments on her new Aluratek's Digital Photo Frame with Automatic Slideshow – 8 inch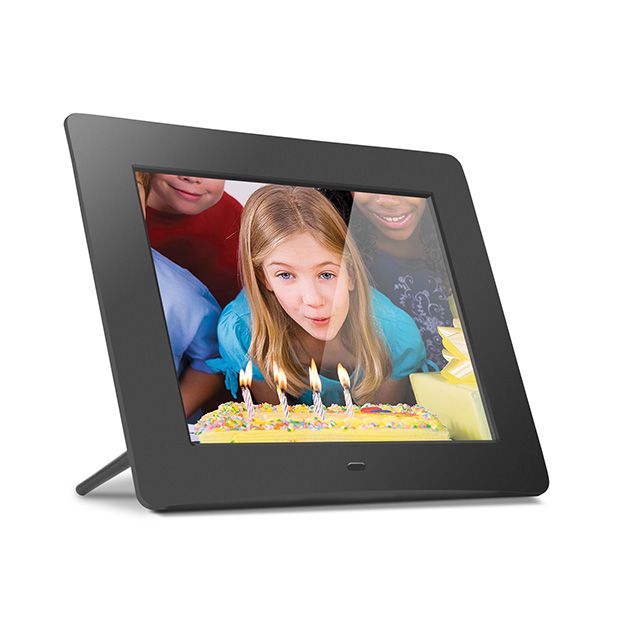 Aluratek's Digital Photo Frames are a wonderful way to bring your treasured photos and memories to life with incredible image clarity in rich and vibrant colors all on the TFT true color LCD at 800 x 600 resolution at an ideal 4:3 aspect ratio.
The functional and stylish frame makes a great addition to any room of your house or office environment. It supports SD / SDHC / SDXC memory cards (up to 32GB) of built-in storage, memory card reader and USB support, it is easy to transfer and store all your favorite photos, videos and music.
Photo slideshow mode will begin automatically and configure photo slideshows to play in various display and transition modes. Viewing angle (left / right / up / down): 70 / 70 / 60 / 60 plus it supports various photo formats. Connect a USB hard drive (power adapter required), USB flash drive or SD card to easily access and share your favorite photos.
What separates Aluratek digital photo frames from other brands is picture quality, ease of use, and affordability. You will not find a better quality image or video than what an Aluratek digital frame can deliver thanks to the best quality "true digital" LCD panels that are available on the market for production. Hurry and order your Aluratek digital photo frame here.


Disclosure: Howdy everyone, I wanted to inform you that I was not compensated for this post. However, I did receive a product from the company below and the opinions expressed in this post are 100% my own. I am disclosing this in accordance with the FTC guidelines.