How To Save Money on Children's Gifts This Festive Season
Christmas is a time of excitement and great expectations for children. Many want the latest and most expensive toys or gadgets because their friends have them, or they have seen them in ads. 
The reality is that the budgets of many parents have taken a hit in the worldwide economic pandemic slump. The good news is that you don't have to spend a lot of money to make your children happy. Here are some tips on how to save money on your children's holiday gifts this year.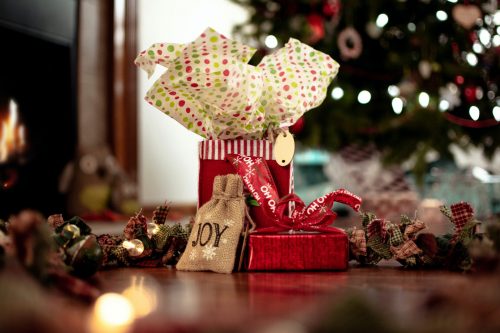 Getting back to the basics with gifts: Pexels
Get Back to Basics
The more gifts there are under the tree, the more excited children tend to get. This does necessarily mean the gifts have to be expensive, however. Hopandorso has delightful and affordable gifts for children who love pretty things.  
Younger Children
It's often easier to entertain and excite younger children with less expensive gifts. They like bright colors, movement and noise. There are many gift options that will keep them happy and keep your budget intact. Some of these toys might create a mess in your house, but they will definitely keep the kids busy and entertained. Here are some other ideas for younger children: 
Your kids will have hours of fun with play-doh and

kinetic sand

, but keep the vacuum nearby to clean up the mess. 

Coloring books and crayons are still favorites for many creative children.

Bathtub crayons provide little ones with the chance to draw on the walls and tub.  

Bubbles are a classic and timeless gift for kids. There is nothing more fun than chasing after bubbles and popping them. 

Building blocks can provide your children with hours of fun building simple structures and then breaking them apart. 

The ever-popular yoyo is still out there in a range of flashy colors, and different shapes and sizes. Choose one designed for smaller children and teach them some tricks with the help of online tutorials.
Older Children
While it's harder to impress your older kids and keep them entertained on a budget, there are many cost-effective gifts that are perfect for them. 
An LCD writing tablet allows them to draw pictures, erase them and then draw some more. 

More advanced artists may enjoy combination art sets that include paint, crayons, color pens, erasers and brushes. 

Craft kits

such as bracelet making kits, will keep boys and girls entertained.

Wooden stamp sets are fun for a creative child.

The timeless slinky toy will keep your children mesmerized with its flexibility. 

Card games and board games are novelties in the era of online gaming and still great for entertaining kids, as well as providing an opportunity to spend time together as a family. 
The True Meaning of Christmas
Teach your children about the real meaning of the festive season, and that it's more important to spend quality time together as a family, than to receive expensive gifts. There's also no need to go on expensive festive outings such as eating in restaurants, going to the movies and throwing big parties. 
You may find that your family even has a more enjoyable festive season if you're not always rushing off to attend parties or running around to tiring excursions. You can still enjoy your holidays by getting your children involved in some the following activities:
Make your own gifts, gift wrap or decorations. This can be the most fun part of Christmas and your children will also learn new skills. 

Decorate the house as a family with your handmade decorations. 

Bake treats together, instead of buying expensive baked goods and prepared meals. 

Relax and watch Christmas movies together and read classic Christmas stories to the kids. 

Get some exercise and go for a walk to view the Christmas lights in your neighborhood. 
Final Thoughts
Make this Christmas about the true meaning of the season and spend quality time with those who mean the most to you. If you're feeling the pinch financially and you can't spend as much as you used to in previous years, view it as an opportunity to educate your kids that love and kindness are more important than spending money on expensive gifts.