How to make a basic fit look stylish
Have you got style? Most men don't think much about their sartorial appearance.
They may be happy with a simple mix of standard items and believe there's little they could do to improve on that. Taking the advice of fashion experts however can show that even a basic fit of clothing can look stylish. 
A basic fit in men's fashion refers to a standard or classic outfit that is timeless and versatile. It typically emphasizes a balanced and proportional silhouette without being too tight or too loose.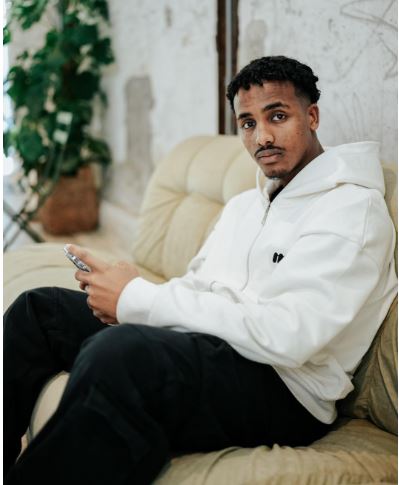 The aim of a basic fit is to achieve a clean and polished appearance that flatters the wearer's body shape. The details might include things like the shoulder seams of a jacket or shirt should align with the natural shoulder line. The fabric should lightly skim the torso without hugging too tightly or appearing baggy. And all sleeves should reach the base of the wrist bone without excessive bunching or extending past the thumb joint.
Trouser waistbands should sit comfortably around the natural waistline and should provide enough room in the hips and thighs for ease of movement. The waist area of a jacket should have a slight concave shape to create a defined silhouette without being overly tight. Don't over-think these sorts of guidelines though. individual body types and preferences may require slight adjustments. 
That's why hand tailoring can help a basic fit complement your specific body shape and proportions.
A basic fit serves as a solid foundation for a wardrobe. From there, you can further explore different styles based on your personal preferences, whether it's trendy flares or the hand-knitted sweaters.
In fact it's not difficult to make a basic fit more stylish. Here are some tips to elevate a simple basis into something more distinctive:
Attend to accessories
Something like a sleek and well-designed watch can instantly elevate a basic outfit. Look for designs that suit your personal style. A statement belt adds a touch of sophistication to a basic outfit. Consider classic leather belts with interesting buckles or woven designs.
Opt for shoes that complement an outfit and add a fashionable touch. Chelsea boots, brogues or loafers in quality materials and interesting colours can enhance an overall look. Style-icon David Beckham is known for his ability to accessorize basic outfits with statement watches, belts, and stylish footwear.
Play with layers
Add a well-fitted blazer in classic colour like navy, grey or camel, over a basic outfit. It instantly adds polish and sophistication.
Experiment with cardigans or sweaters. Layering them over a shirt can add texture and depth to a simple look. Use different colours, textiles, and patterns to create visual interest.
Film star Ryan Gosling is often seen incorporating layers into his outfits, such as a cardigan over a shirt or a blazer with a casual ensemble.
Focus on details
Try to incorporate statement pieces like a bold tie, pocket square or lapel pin to inject personality into a basic outfit.
Opt for interesting fabrics or textures like, a basic suit in a tweed or herringbone fabric. This can add visual sophistication to your look.
British screen star Eddie Redmayne is known for attention to details like this. He often chooses interesting textures like tweed or thick wool to elevate his look.
Experiment with color and patterns
It's easy to introduce vibrant colors through accessories to add excitement to a basic outfit. For instance, a colorful statement tie can instantly elevate a plain suit.
And introducing subtle patterns like checks, stripes or plaids into your outfit can add visual interest and sophistication without overwhelming an overall look.
It's a trick used by film star Timothée Chalamet, who is known for bold fashion choices often incorporating vibrant colors and unique patterns into his outfits.
Remember, personal style can override even the strictest rules of fashion. What you wear should always reflect your own tastes, preferences and comfort.