Here are Beautiful Soft-Sided Small Cat Carriers for Your Cat
As a cat enthusiast, it's only natural to want to travel the world with your pet by your side. Hence, one of the decisions you'll find yourself making is picking the best cat carriers for your feline.
This product can come as gorgeous as one of your designer's bags. It also offers security and comfort to your cat.
We curated a list of beautiful soft-sided small cat carriers that can help your pet feel safe, cozy, and comfortable as though they were in their natural habitat while helping you stay less worried, too, as you travel or take a walk.
1. YLONG Cat Carrier
Need a carrier to accompany you during the wet season? The YLONG foldable cat carrier has a waterproof feature that makes it the go-to carrier even under the rain. It comes with a padded shoulder strap for comfort during usage. It has a four-layer cozy bed that ensures your pet stays comfortable during visits to the vet or trip to your destination. 
What's more, the chances of your cat leaving indelible scratches on this carrier are slim, thanks to the anti-scratch mesh with a rubber coating that makes it sturdier. 
For a more memorable day, you can keep some treats for your feline in the zipper pocket designed in the product.
2. Coco Pet Carrier
Not only is the Coco Pet Carrier a soft-sided cat carrier and airline-approved, but it's equally a blend of elegance and comfort for you and your feline. 
There's a panel's zipper pocket that can serve as a haven for your pet's items. Just like a typical bag, you can effortlessly hang this carrier around your shoulder while your feline friend feels safe beneath your arm.
With the attached side gussets and breathable mesh top on the Coco Pet carrier, you're able to watch over your cat as often as you want throughout your trip.
Don't know where to get it? These beautiful soft-sided small cat carriers here are only a click away. 
3. Madison Pet Carrier
Are you keen on sustainability? Then you may want to check out the Madison Pet Carrier. The manufacturers made use of recycled plastic bottles to birth this gorgeous masterpiece. 
The Madison Pet Carrier, at first glance, may appear like a leather carrier; however, it's a soft-shell cat handbag with porous mesh side, top, and back allowing your cat smooth access. For an effortless movement, you can purchase the Madison Pet Carrier with a four-spinner-wheel and Pet-Trek.  
Moreover, this product comes with a removable shoulder strap that is adjustable to curtail shoulder and back muscle pains during usage. 
4. One for Pets are the Portable 2-in-1 Pet Kennel
You see, pet carrier manufacturers know that a cat lover can have two or more of this pet; hence a carrier like the Portable 2-in-1 Pet Kennel from the household brand, One for Pets, surfaced. This best cat carrier for two cats can serve as separate compartments for your pets and may appear like a spacious carrier when you remove the center zipper that intersects the carrier.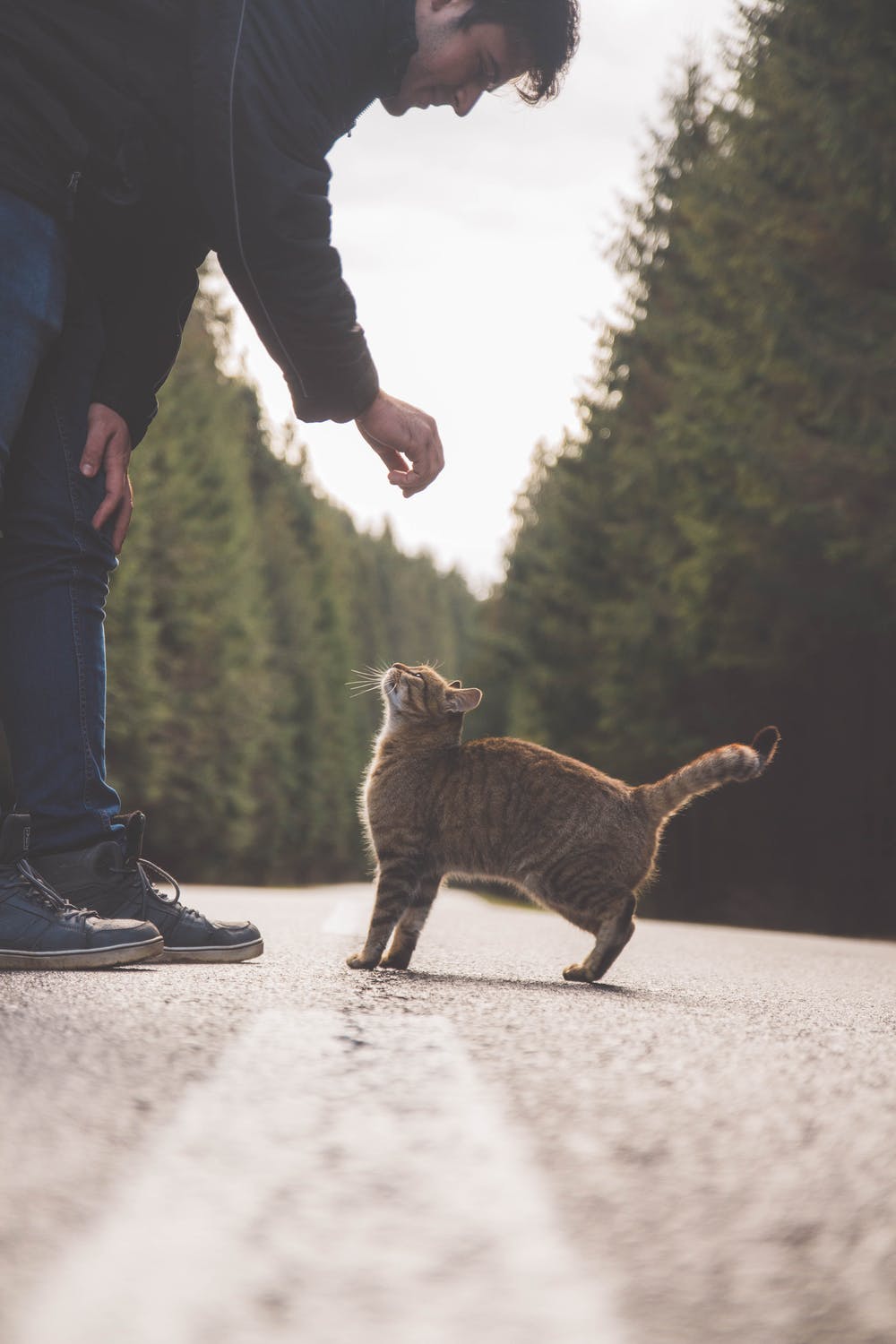 Image credit
5. Darien Pet Carrier
How would your cat look in black cruelty-free vegan leather? Please don't leave it to your imagination; get a Darien Pet Carrier to find out. This unisex soft cat carrier enables your feline to enjoy the beautiful sceneries around you through the designed mesh top and side. 
That's no all:
It allows the free passage of air and easy entry of your pet. Darien pet carrier is also an eco-friendly product made of Polyurethane fabric.
From YLONG cat carrier to Darien pet carrier, indeed, reading to this end has helped you find the most beautiful cat carrier for your feline companion without breaking a sweat.