Happy Valentines Day from PEEPS®!!!
I've never been a PEEPS® kind of gal, but my kids and grand kids sure have. No matter how they wish to indulge in them. Whether it's enjoying them plain, heated by microwave, roasted, dipped in chocolate or with sprinkles they love their PEEPS®!
Since Valentine's Day is just around the corner, PEEPS® decided to send us a wide selection of their tasty Valentines Day treats that will truly brighten up any PEEPS® lover's day!  With a nice selection of  cute Marshmallow Hearts, Strawberry Creme, Vanilla Creme, Chocolate Covered Raspberry Flavor Heart, Cherries and Drizzled Chocolate PEEPS® marshmallow candies that will make your sweetheart smile from ear to ear!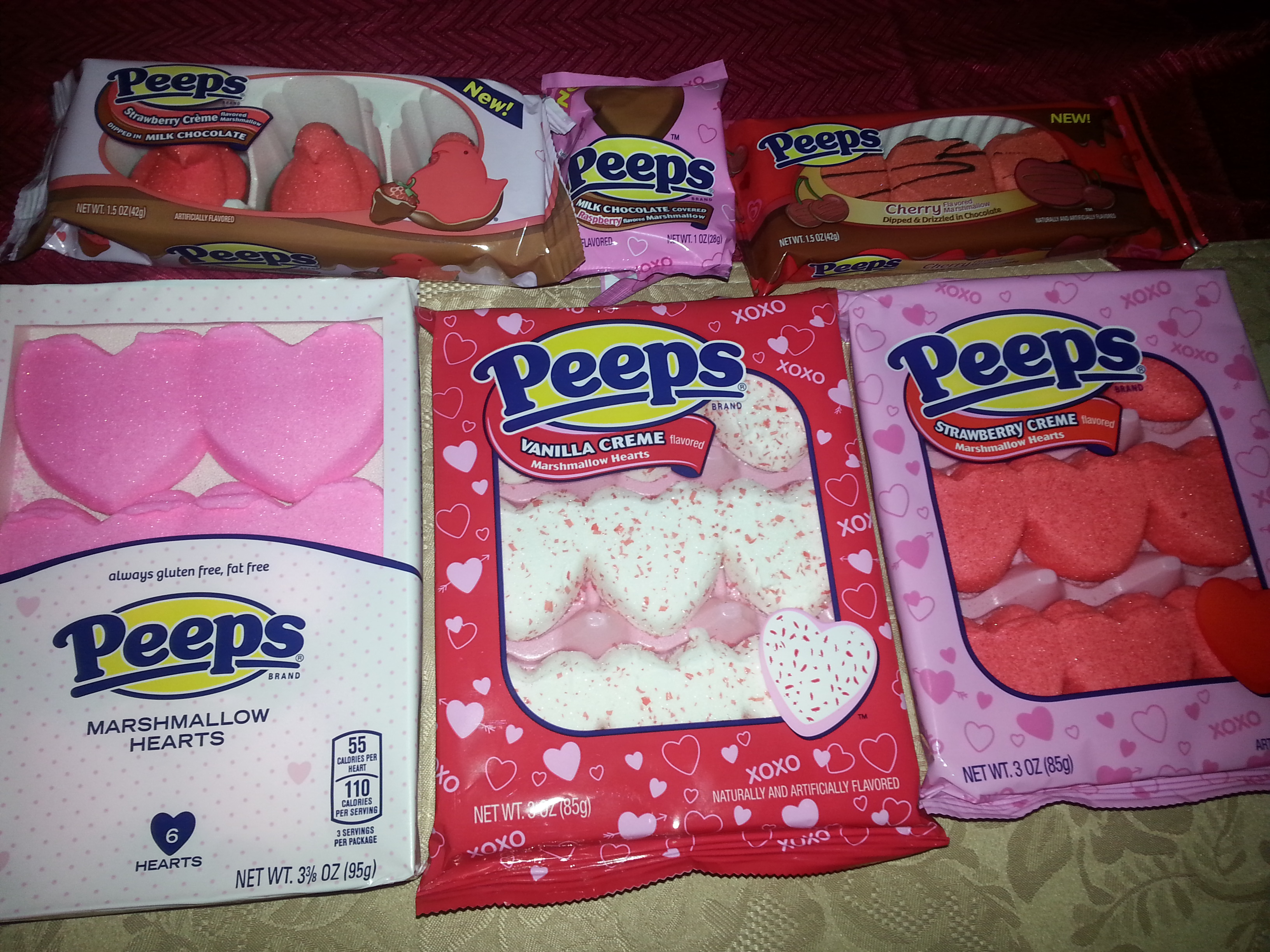 Everyone doesn't always enjoy chocolates, so PEEPS® will be a great snack to share with your sweetie. They're low in calories, gluten-free and come in a variety of flavors. PEEPS® Valentine's Day treats are just right for that special someone. Just try one or all of the seasonal varieties and express your PEEPSONALITY®!
PEEPS® Valentine's offerings include:
Chocolate Dipped Strawberry Crème Flavored Chicks (3 ct)
Chocolate Mousse Flavored Marshmallow Bears (6 ct)
Cherries Drizzled and Dipped in Chocolate (3 ct)
Marshmallow Hearts (2 and 6 ct)
Chocolate (milk or dark) Covered Raspberry Flavored Hearts (individually wrapped)
Strawberry Crème Flavored Marshmallow Hearts (9 ct)
Vanilla Crème Flavored Marshmallow Hearts (9 ct)
Sugar-Free Marshmallow Hearts (3ct)
Check out the Strawberry Creme Dipped in Milk Chocolate & the Cherry Dipped &Drizzled in Chocolate, retailed for $1.99-$ 2.49 for 3 CT package!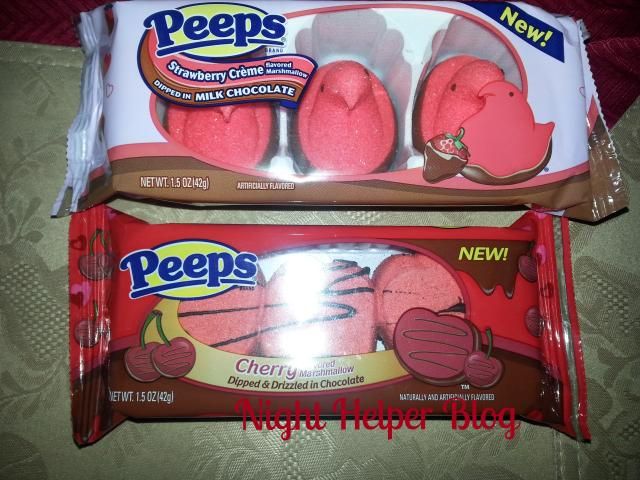 Next, we have the 6 PEEPS®  Marshmallow Hearts & the 9 PEEPS® Vanilla Creme hearts covered in red sugar flecks. Both retail for $1.49- $1.79 for a 9 set package.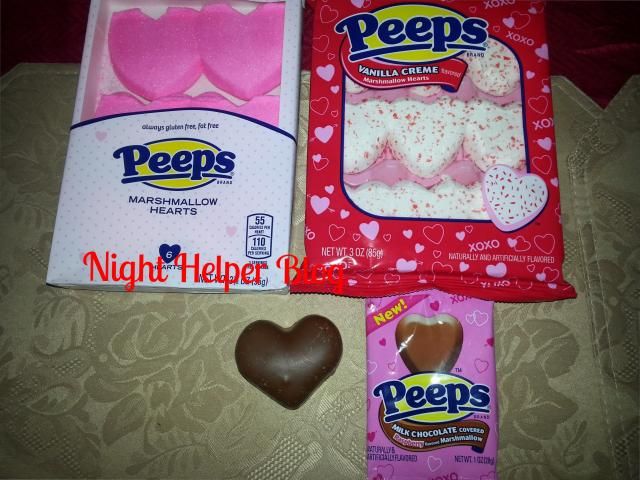 The PEEPS® Chocolate Covered Raspberry Flavored Hearts are delicious! The burst of raspberry flavor along with the sweet chocolate just adds such a wonderful taste to your mouth! It's just the perfect combination. They're individually wrapped raspberry flavored marshmallow hearts covered in either dark chocolate or milk chocolate that have a suggested retail of $0.79 to $0.99.
So this Valentines Day celebrate some sweet PEEPS®  treats with the ones you love, they can be found nationwide at drug stores, grocery stores and PEEPS®  & Company retail stores or at Marshmallowpeeps.com
Connect with PEEPS®  via Facebook| Twitter PEEPS ® Hashtag #PEEPSONALITY | Instagram to keep up with the latest.
Disclosure: Howdy everyone, I wanted to inform you that I was not compensated for this post. However, I did receive a product from the company below and the opinions expressed in this post are 100% my own. I am disclosing this in accordance with the FTC guidelines.