Hair Transplants, A Cosmetic Procedure For Men
Have you ever wondered about going under for a cosmetic procedure? Many men and women of today have thoughts about these types of procedures daily from their face, body, to hair transplants.
We all know that any decision to having cosmetic procedure is serious and deciding to have a hair transplant is not to be taken lightly and is a very personal, private experience.
Recommending speaking with a specialist would be the first thing I would recommend and as we always say in the medical field, research, research, research!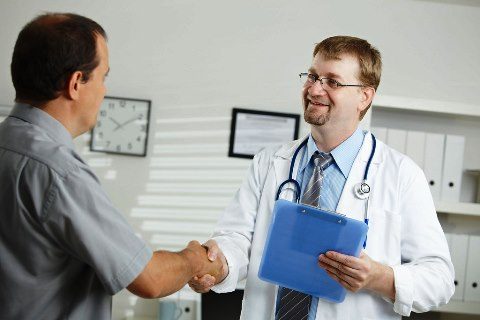 Having this type of procedure can be extremely emotional so why not be on top of how it all will work and the benefits behind a hair transplant.
If you're not familiar with the term Hair transplants, sit back and let me inform you! Hair transplants are done to add more hair to an area on your head that may be thinning or balding. It's done by taking hair from thicker parts of the scalp, or other parts of the body, and grafting it to the thinning or balding section of the scalp.
Image credit Nauma ShutterStock
It's typically associated with men who are seeking this procedure for hair loss but, it is said also that many women seek this cosmetic procedure too!
It is medically documented that Anywhere from 10 to 80 percent of transplanted hair will fully grow back in an estimated three to four months. It is also documented that Not everyone experiencing hair loss is a good candidate for hair transplants. People with (dormant meaning-resting/sleeping) hair follicles may have fewer effective transplants.
Before starting a transplant, your surgeon will sterilize the area where the hair will be removed and numb it with a local anesthetic. You can either request sedation in order to stay asleep for the procedure, it's all up to you. Your surgeon will make sure to prescribe necessary medicine once the procedure has been completed
Now the fee for Hair transplants can range from about $4,000 to $20,000 per session if not more. I guess the final cost would really depend on following procedure decisions:
extent of the transplant procedure
availability of surgeons in your area
experience of the surgeon
surgical technique chosen
and the number of hair follicles that need to be harvested.
One of the most important factors in receiving a hair transplant is knowing that your hair will look completely natural, that's why it is so important to once again research to find the appropriate surgeon/ company. Another thing to keep in mind that because hair transplants are cosmetic procedures health insurance companies will not pay. This will be all out of pocket expense!
Well, if you're thinking about going through a hair transplant don't forget to do your research, it's always good to be knowledgeable about any cosmetic procedure before it's done.