The following can help you enhance safety at a hotel
Most people often pay attention to travel security when moving from one destination to the next. If you are staying in a hotel during your trip, you should always prioritize safety to avoid any incidences.
Though you cannot prevent each crime from happening to you, taking the necessary precautions can help you reduce the risks. You should never trust the hotel management to keep you and your belongings safe. Here are some techniques that you can use to boost safety as you stay in a hotel during your vacation.
Room selection
When checking into a hotel, you can request for a higher floor rather than choosing to stay on the ground floor. Though top floors can be tedious when your only option is to use the staircase, they are better in regards to security. Most thieves are lazy and view stealing from rooms that are found on top floors more of a hassle compared to ground floor rooms. Going for a room located on the fifth floor of a hotel can, therefore, help you promote secure travelling.
You also get to enjoy a great view of the surrounding by choosing to stay on an upper floor. If the hotel has balconies, you may find yourself spending some time in such areas enjoying the fresh air. Top floors are also known to be less crowded and thus quieter compared to rooms on the ground floor.
Do not make it too obvious when you want to leave
If you can, try to avoid being seen by everyone around the hotel when you are stepping out. Walking out of the hotel room with sunglasses and a cute looking outfit ready for the beach can give people a signal that you will be out the entire day. Any malicious person can take advantage of this to break into your room. If you realize that there are a lot of people around the hotel when you want to go out, you can pretend that you have forgotten something and go back to your room. Wait for some time before you step out so that you don't draw a lot of attention to yourself while leaving.
Leave the lights and TV on when stepping out
Though doing this does not help you conserve energy, it can give people the impression that you are occupying your hotel room even when you are not. If any suspicious person is trying to spy on your movements, the lights and noise from the TV can intimidate them from breaking into your room.
Be careful as you interact with hotel staff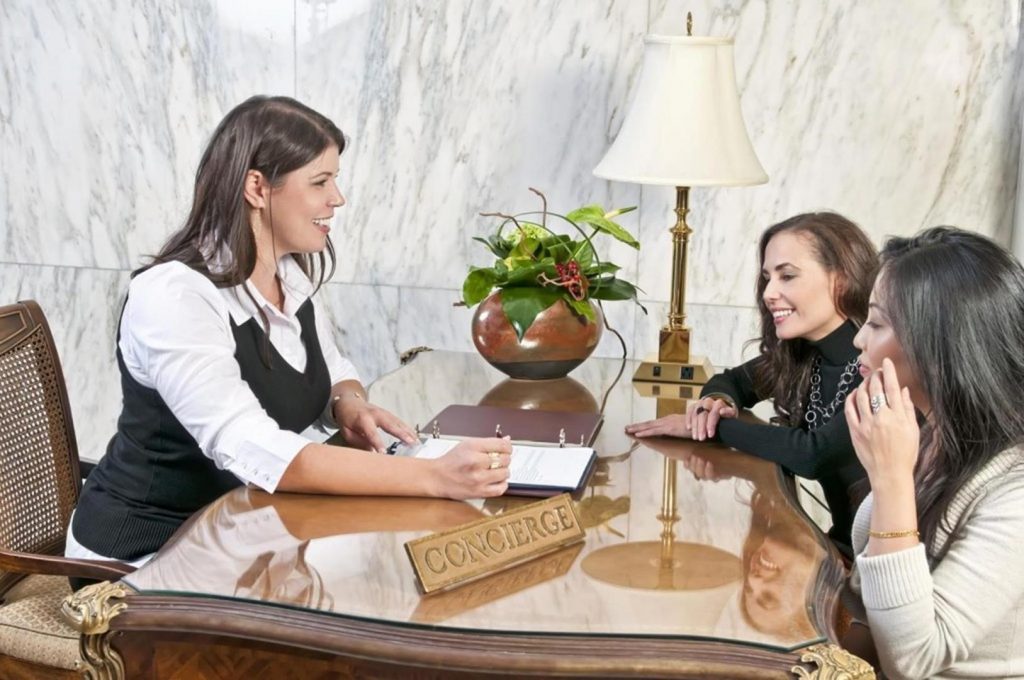 Most tourists who visit new places often find hotel staff very useful. They can help you find great tourist attractions around the city that you intend to explore. Despite this, you should avoid sharing too much information with the hotel staff since they can use this against you. Never let the hotel staff know the exact location you will be in at a specific time.
This is because some unethical staff members have been known to accept cash from robbers in exchange for such information. Be courteous to the hotel staff, but keep your interaction limited so that you don't reveal your daily plans to strangers.
Do not broadcast the details about your trip on social media
Thinking about every action during your journey is how to stay safe when travelling. Something as innocent as posting where you are going and where you are staying during vacation can lead to security issues. You need to avoid broadcasting details about your trip on Facebook or Instagram. The less you share, the better. It can prevent a stalker from trailing you in the hotel you just checked into or breaking into your home as you tour the world.
Be cautious
As you stay in a particular hotel during your trip, you don't need to be paranoid but somewhat cautious. Watch out for anyone who may be showing too much interest in everything you do. It is also easy to tell someone who seems entirely out of place watching your every move. If a particular person makes you feel slightly odd, you can notify the hotel management.
You should also take security precautions when you are using other hotel facilities. For instance, if you go working out or swimming in designated areas in the hotel, you can leave the keys to your room at the front desk rather than placing them anywhere. This prevents you from losing your hotel keys or misplacing them. It also helps you boost security since you get peace of mind knowing that no unauthorized person can access your room while you are out enjoying other activities.
Draw your curtains
Even though you have a great view from your hotel room, you should always draw the blinds or curtains, especially in the evenings or when you are stepping out. Some people tend to assume that just because they are occupying a fifth-floor room, they have enough privacy. The more precautions you take, the better.
Getting online
If you prefer using the hotel WI-FI ensure you make use of the appropriate wireless network. Hotels offer free internet to their guests as part of the package. For you to login in, you need to enter the password which the hotel management gives you. Sometimes a hacker may set up a similar network to confuse you. If you are not sure of the right wireless network to connect to, get in touch with the customer care desk and find out. You should also make use of a VPN connection as you use the hotel's WIFI to protect your data.
Make use of room safes
If you have some valuable items that you are not comfortable leaving around the hotel room, you should consider paying for a safe. This can help you store such items more securely. Ensure you receive a receipt that outlines each item you store in the safe. Following this guide on travel security can help you enjoy your stay at a hotel without any worries.