Find the Perfect Balance Between Higher Education and Responsibilities
University has become greatly non-traditional, with a higher proportion of students tending to or being forced to balance between work and studies or family and studies. While the majority of this non-traditional group consists of adult learners, mature-entry students, or graduate and post-graduate learners, some undergraduate students are also pursuing the option of part-time studies or working while studying.
Juggling between studies and work or family is tough, but with a bit of planning and motivation, it's quite possible. Check out these 5 tips designed to help you get the right balance in your life.
Get Yourself Some Help
This first point speaks broadly to folks in three categories:
Single mothers who are nursing.
Those in live-in situations and those who are parenting or co-parenting.
Non-parents and parents with work commitments and start-up founders.
Getting help is important if you can afford it. Hiring an extra hand, whether as a baby-sitter, temp, or a virtual assistant, will help you free up your schedule with the comfort of knowing that everything is moving along.
You'll need to check in every hour or so to make sure that all is well, and you can do this through video or regular call. The person filling the role has to be vetted to determine whether they are honest and reliable.
Another kind of help is an online essay writer. A reliable writing company could help you with term papers, dissertation write-ups, case studies, essays, and other assignments that might be too difficult or which take up too much of your time.
Work or Study Online If Possible
The advent of technology has made Distance Learning quite possible and even enjoyable. You no longer need to go to a conventional lecture, while being able to access all learning tools and materials right from your laptop with a good internet connection.
Again, this depends on your academic competencies as some courses require one to attend class physically.
Talk to the Office of Student Affairs
Most schools have an Office for Student Affairs which can facilitate special arrangements for non-conventional students with a justifiable cause. This option is usually for nursing mothers and parents.
A visit to this office will alert you on any possibilities of having a more flexible schedule or the possibility of reducing the quota of hours required in a physical classroom. You might also be placed in an academic program with students in similar situations.
Treat Spare Time as Gold
While your regular cohort might be looking at a weekend of party or summer of enviable pleasures, you might not have the same luxury. Spare time is the most important thing to a non-conventional learner, and you need to use it wisely.
This free time, say halfway through the semester or immediately after exams, is the best way to make advances in your curriculum, revise or catch up on class or topics you didn't understand.
With that said, you also need to spend some of that free time away from books and the academic environment, on rest, family, love, and wellness.
Develop or Join a Support Network of Similar Students
No one will help you optimize your time best as those that can relate to your situation. Again, this refers to the three categories highlighted above under the first point. As an example, if you are a student running your own business, you could develop a study partnership with a student in a similar situation.
If it is a running support group made up of members from different avenues or cohorts throughout the school, those students will probably know all the do's and don'ts and where to go if you need anything.
Support comes in handy when you are under overwhelming pressure, and you need emotional and mental support. A young nursing mother may even get help with babysitting if she can't afford it from her group.
Always Plan Your Time
Being practical about your situation and knowing that time is your most important resource is the best way to ace a non-conventional student situation. Keep a diary, sync your alarms, set reminders, and, most importantly, don't procrastinate.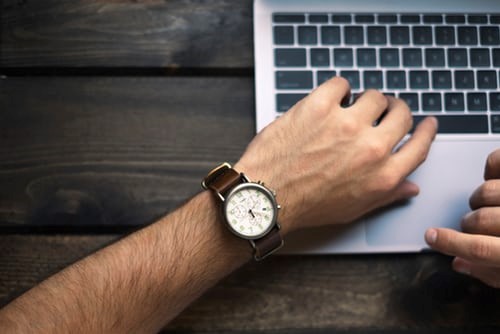 Being proactive about your situation means that you will never be under the influence of chasing time, which leaves one depressed. Instead, you will be motivated more each waking day because not only are you completing your academic tasks on time and acing school, but you are also managing a business, a job, a child, or a family successfully while at it.