Epson Home Cinema 4010 Will Turn Your Living Room Into a Home Theater @Epson @BestBuy #ad
From the moment my kids were born we have always had family movie night and even though they are grown and have children of their own, we still gather here at my home for weekend movie night! It's so much fun having everyone together, laughing, talking, and eating, sometimes we even let the kids select what movie to start off with.
After a long week of working I figured what better way to end the week then with a great series of great movies to watch. So, when I saw Best Buy had an Epson Home Cinema 4010 I was like WOW, let's turn our living room into a home theater? Now listen, this unit will allow you to bring that 4K experience right in the comfort of your home. Creating a DIY home theater has now become easier than you would think!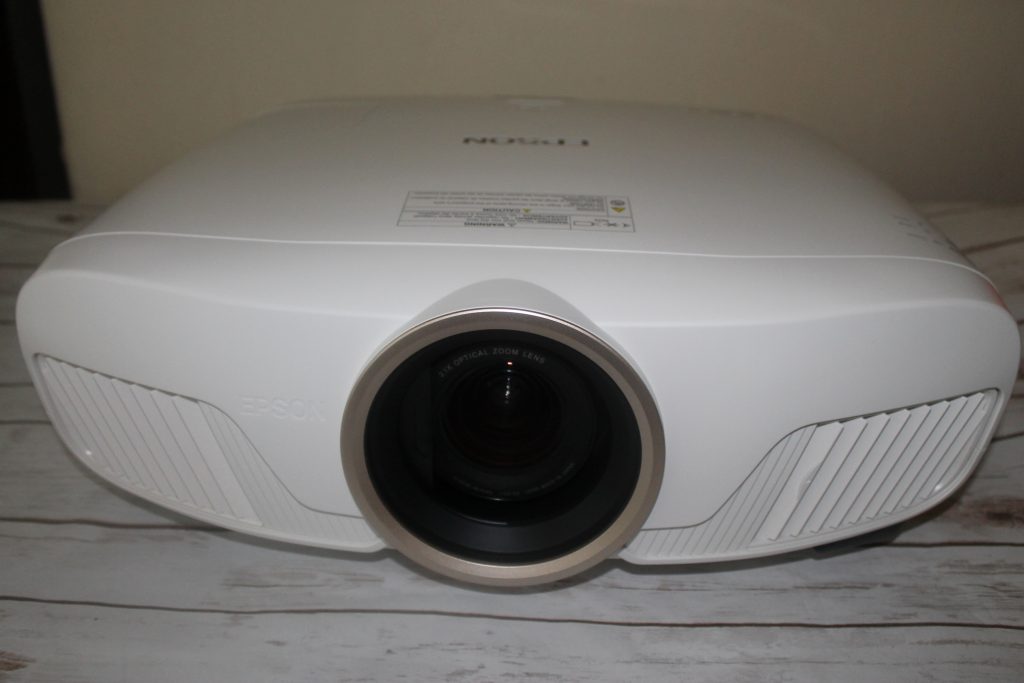 Once I had my husband take the Epson Home Cinema 4010  out the box we were ready to install. It actually took no time to install the projector. I was actually surprised because I just knew it would take some time but, as it states it is the easiest DIY Home Theatre to prepare. Now there are somethings you will need if you don't have them on hand like an HDMI cord and a blu-ray player or streaming stick to play content on the projector.
On the back of the Epson Home Cinema 4010 you will find your dual HDMI inputs so you can connect your steaming devices.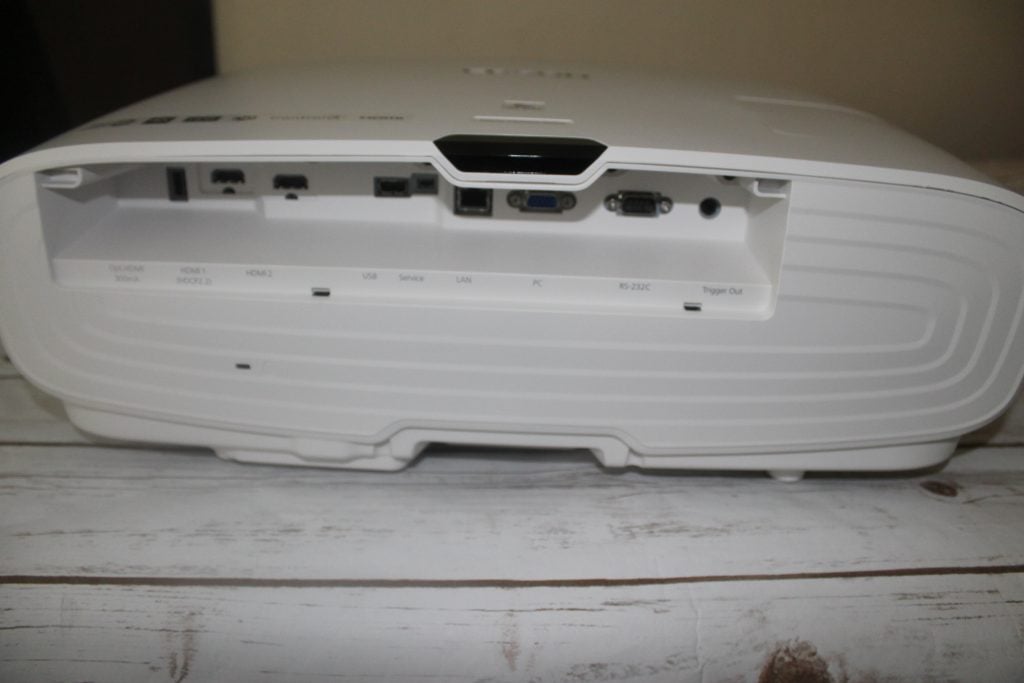 Once we had our Epson Home Cinema 4010  setup with our firestick it was time to stream.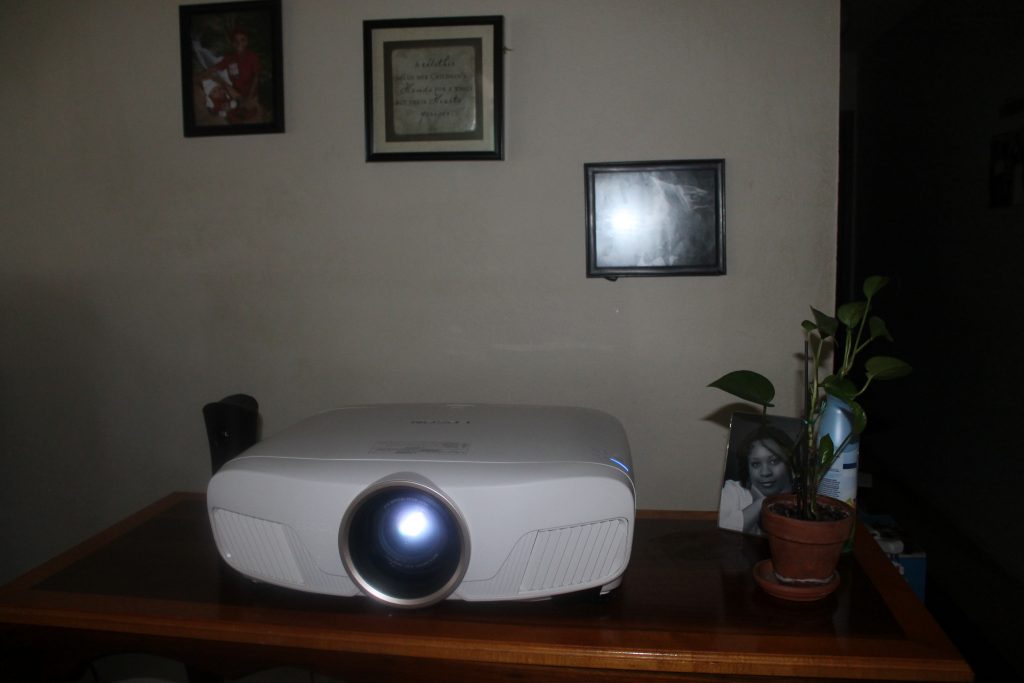 When I tell you, I was so excited I could scream when I saw the images from the Epson Home Cinema 4010 display on my wall, I must admit I did SCREAM! It was amazing, truly amazing, you see just how clear and BEAUTIFUL everything looks.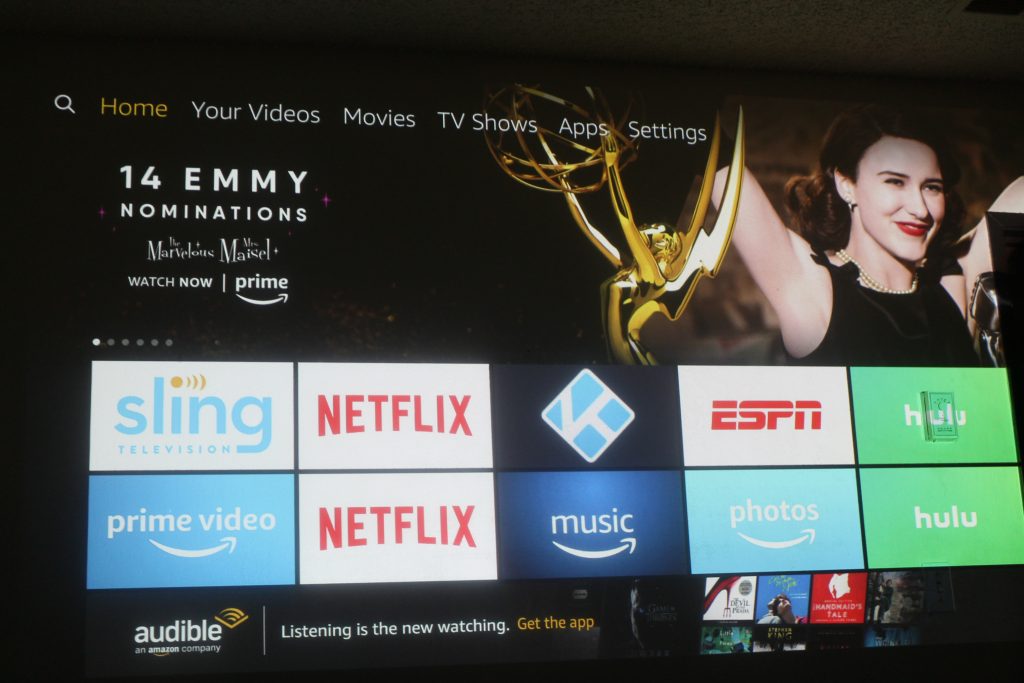 LOOK, now isn't that picture clear? We all were so excited; our next move was to turn on something we all enjoy watching…. cartoons!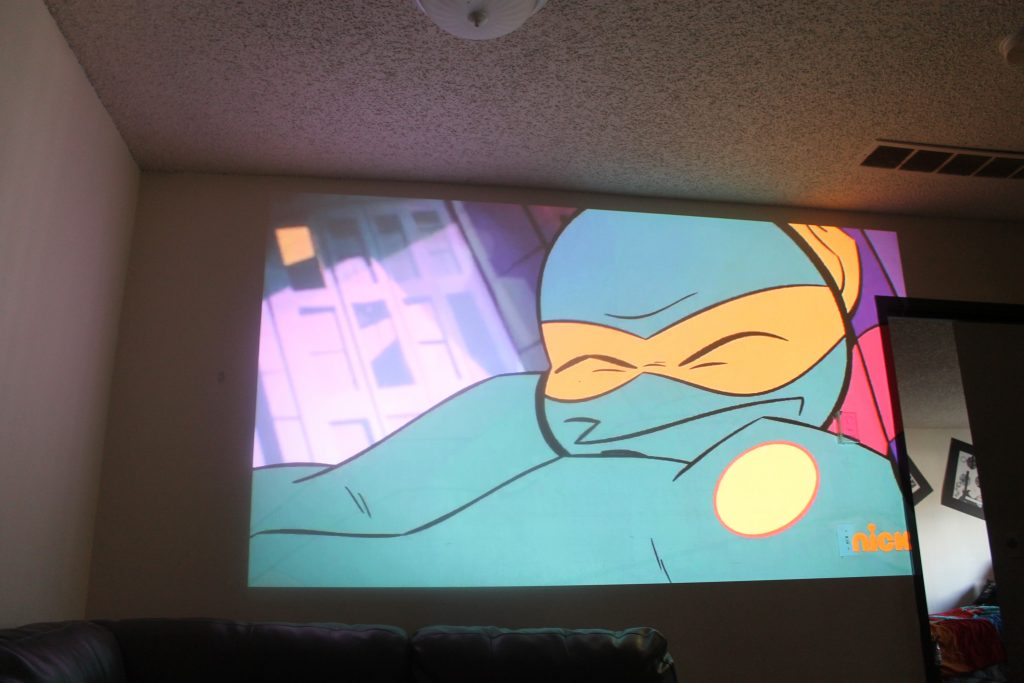 This is one of our favorite cartoons, Ninja Turtles! We even watched a few more cartoons and you better believe the kids didn't say a word. They were mesmerized at the size of the screen and the crystal clear, beautiful colors. It did take me a moment to adjust the screen but, that soon went away because you can control the screen and much more via your remote control.`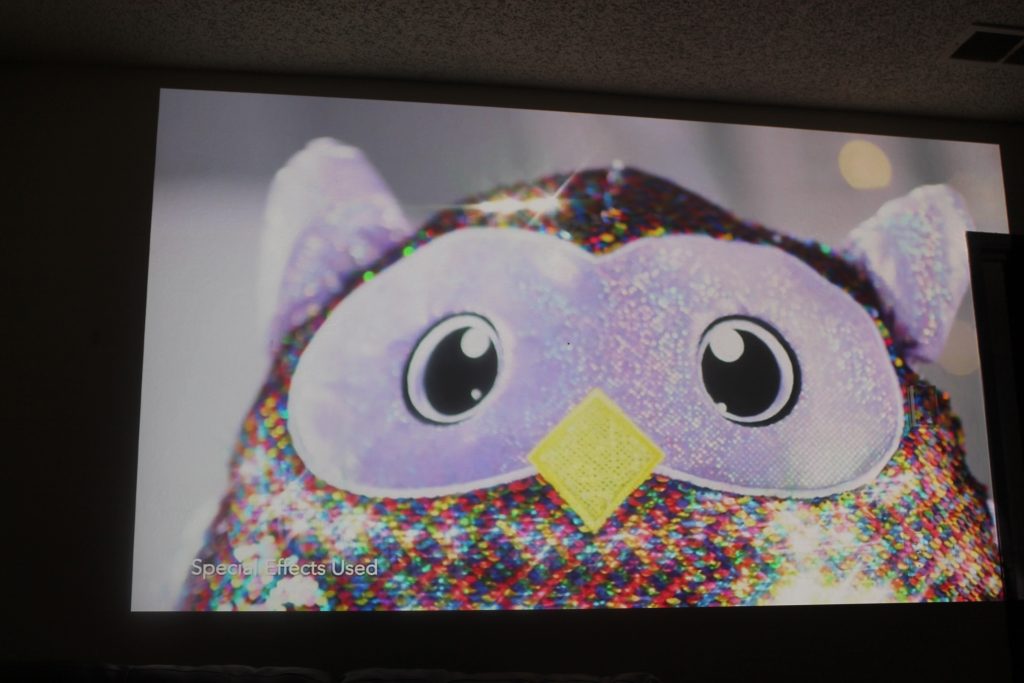 It didn't take any time learning how to adjust the screen or work the remote. Everything about this unit is easy! There's so many features you will love like, 2,400 lumens color and white brightness, a Contrast ratio up to 200,000: 1.,a 4K Enhancement that will WOW your viewing of any movie, sports or games you watch, and this Home Cinema 4010 4K Pro-UHD Projector is equipped with Advanced 3-Chip Design & HDR, Lens shift from Vertical and horizontal for the ultimate installation flexibility, 50″ – 300″ viewable screen size that allows everyone in the room to enjoy a clear view, a 3840 x 2160 (2 x 1920 x 1080) 4K PRO-UHD resolution that delivers crisp, detailed high-definition images, a remote control so you can control your projector , and a 20-31dBA fan noise that ensures quiet operation and so much more!
This unit is NO JOKE!!! I was beyond surprised at how the Epson Home Cinema 4010 showed our movies, sports and games when watching! It felt as though we were right at the movies because the projector displayed a big screen with bright, full color, stunning resolution and free from artifacts and distortions commonly found in other projectors. There's no doubt in my mind your family and friends will definitely experience an exceptionally immersive viewing with their new Epson Home Cinema 4010!
So, if you're ready to turn your home into a personal home theater for you and the kids, jump on the Epson Home Cinema 4010 today from Best Buy!
Grab your soda, get your popcorn, pull up a seat, and let the Epson Home Cinema 4010 stream your favorite movie, game, or sport!
Disclaimer: The reviewer has been compensated in the form of a Best Buy Gift Card and/or received the product/service at a reduced price or for free.